Ball In The Wall Indicator
If you're looking for a cloud-based hospital refrigerator (or freezer) air pressure differential monitoring system that helps your team eliminate manual logging, improve compliance readiness and protect all your temperature sensitive assets, you've arrived at the right place.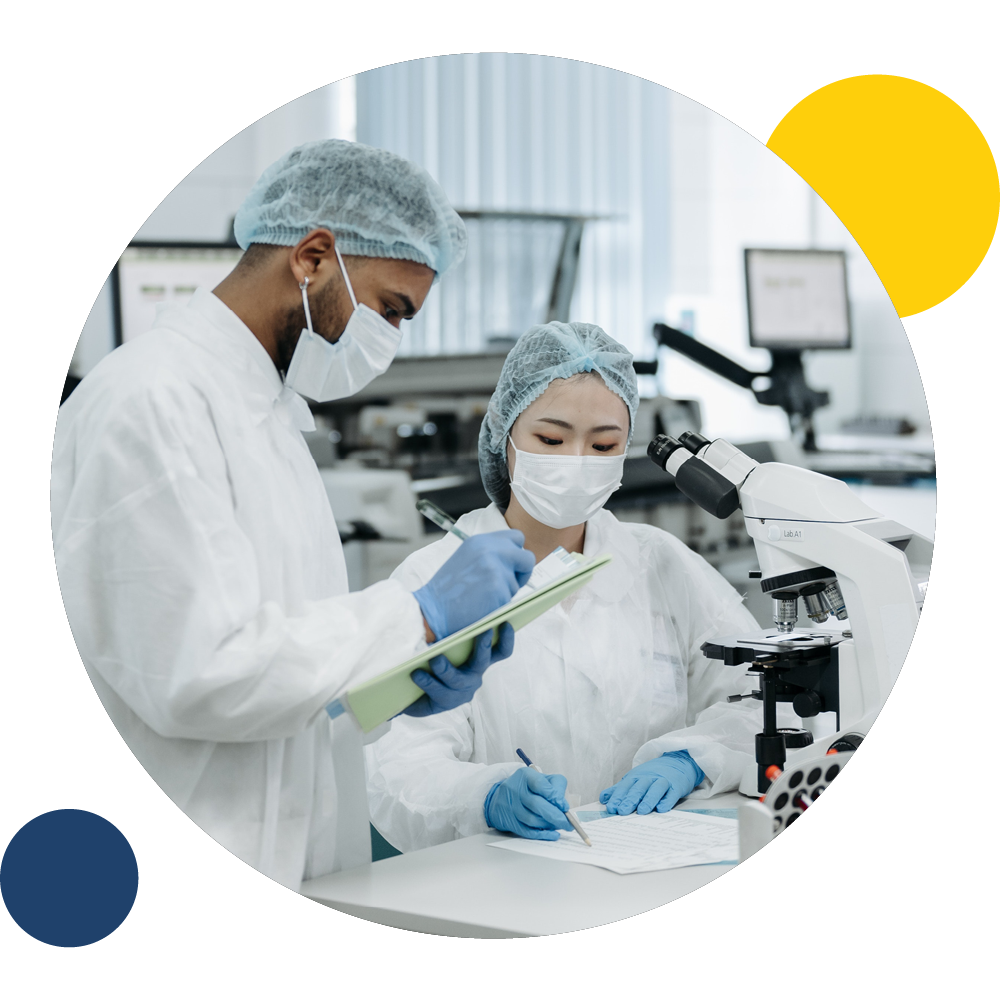 Let us help you evaluate your needs!
Safety:

Alerts to protect asset

Compliance:

Automated reports

Efficiency:

Reduced Manual Logging




And what makes us different?
Lifetime Warranty: Never buy hardware again!
Unlimited Users: Scale across your entire org
Connectivity Flexibility: Wi-Fi, Cellular or Data Hub

Phone call alarms:

Alerts won't get ignored
Mobile App: 500 Freezers in your pocket



All American made and supported!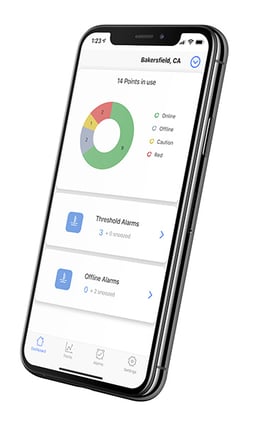 See What Customers Say About Sonicu
Asset Protection. Compliance Automation. And Reduced Manual Processes.

Sonicu serves thousands of professionals at hundreds of organizations across North America by improving how they monitor and manage their most sensitive assets and environments.


Professionals from healthcare, life science, laboratory and cold chain facility management turn to Sonicu to help them improve the way they do business. Ball in the Wall Indicator
For many businesses and industries, an environment that meets certain standards is often crucial to fulfilling their core responsibilities and providing different services to customers.
Think of this working environment in a physical context; the environment or environmental conditions are references to the atmospheric qualities of a given space.
These qualities consist of the things which you cannot see, such as temperature, air pressure, sound, and other characteristics not visible to the naked eye.
This concept may already be familiar to you if you work in an industry like healthcare, pharmaceuticals, food and beverage, and life sciences.
The buildings that house businesses in industries similar to those just mentioned typically require specific environmental conditions to function properly.
This is especially true for establishments like hospitals and pharmacies, as they rely on precise environmental conditions for the proper storage of medical supplies (e.g. medicine, vaccines) and safety compliance (e.g. rooms specified as hazardous require negative air pressure).
Considering how important it is for these establishments to maintain optimal environmental conditions, many of these places employ technology and methods that can provide readings on whether an environment is in the appropriate state or not.
For example, one of the most popular ways that hospitals monitor room pressure is by consulting a simple physical device known as a ball in the wall indicator.
This kind of ping-pong ball air flow indicator is an inexpensive option that assesses whether a space is or is not in compliance with necessary relative air pressure differentials.
To put it simply, a ball in the wall pressure monitor offers a binary assessment of the air pressure within a room (i.e. the space either is or is not compliant).
While this common method of evaluating relative air pressure differentials is easy enough to implement, it cannot provide historical data that would be used to establish air pressure trends in the space. Nor can it send real-time alerts to alert staff of air pressure issues that could impact safety.

Air Pressure Indicator
There are many reasons why hospitals and similar facilities may opt for a ball in wall pressure indicator. It is not uncommon to find a visual pressure indicator in settings such as surgery or clean rooms, data centers, and construction sites.
For businesses that choose to use an air pressure indicator, the device must work properly and as accurately as possible.
One of the costs or potential downsides to this mode of air pressure monitoring is the manual aspect of it. The reason for this is that, although they can give accurate readings, these devices require someone to physically check them.
Depending on how many there are in a facility, this can become a lengthy task as a person walks from one to another while also filling out data logs on their findings.
In a way, even when this sweep of a facility is completed, the data collected is only representative of a particular point in time. It can be difficult to keep this information up to date, and it is also subject to potential human error.
As technology advances, more and more businesses are looking for ways to improve this process in terms of speed and accuracy.
Room Pressure Monitor Ball in the Wall
Are there any alternatives to the room pressure monitor ball in the wall method?
While it may be a more costly option, you could also look into investing in an automatic monitoring system.
This kind of system is designed to monitor the air pressure within a space continuously and without the need for human intervention.
An increase in the number of times the air pressure of a room is evaluated means more data points will be available to conclude from. It could also help improve the accuracy of readings and allow businesses more flexibility when it comes to looking at air pressure trends.
Unfortunately, ball in the wall installation instructions do not tend to include a section that teaches you how to automate the process of collecting readings.
This is why it may be helpful to explore additional contemporary options for differential air pressure monitoring. They have the potential to improve the likelihood that areas like isolation rooms, operating suites, and hospital pharmacies within a healthcare facility are compliant with air pressure guidelines.
Not only does this make the facility run more smoothly overall, but it is another step towards increasing the safety of patients and staff.
In an industry where airflow direction matters so much, many businesses like hospitals and research labs may find it useful, even necessary, to have automatic air pressure monitoring technology with real-time alerts to trigger action if air pressure could adversely impact patient safety or drug compounding.
Ball in Tube Pressure Indicator
The tried and true ball in tube pressure indicator has a place in more than just the healthcare and pharmaceutical industries.
The standard ball in tube indicator can also be found on construction sites. In many areas of construction, some sort of visual pressure indicator is crucial to the proper maintenance of pressure differential between occupied and construction areas.
The reason for this is somewhat similar to why healthcare facilities often utilize a ball in the wall.
Negative pressure areas and contrasting positive pressure areas aid in the control of the spread or containment of dust and other airborne contaminants in different locations on a construction site.
Ball in tube or Wiseman tube indicator devices can also be used for more commercial purposes.
For example, these tools are popular for HVAC filter monitoring as well.
They can be used to assess the efficiency and health of existing HVAC systems, which is usually done by measuring differences in air velocity and flow over time.
This process especially could benefit from an automatic monitoring system, as it could assist in improving the timing of air filter changes as a result of having a greater number of more accurate data points.

Ping Pong Ball Pressure Indicator
More environmental conditions can be monitored than air pressure alone; as a result, some facilities may find that they need more than a simple ping pong ball pressure indicator.
The conventional ball in the wall pressure indicator is not capable of measuring other environmental conditions, such as humidity, temperature, and noise.
These factors also have great importance, which means businesses like hospitals, pharamceis and labs which wish to monitor them often must expand beyond only relying on something like a visual pressure indicator.
In the healthcare industry, temperature and humidity also play an important role in the overall effort to promote the health and safety of patients and care providers.
For example, some assets require temperature and humidity to be controlled. This is common for the safe and proper storage of medicine and vaccines, which could be damaged or become less effective if they are not kept at a consistent temperature.
The idea of damage is also possible if there is improper storage of tissue or blood from blood banks.
When it comes to noise, this tends to be a factor that is more focused on the comfort and satisfaction of patients and staff rather than serious safety concerns.
Ball Pressure Indicator
There is a time and a place for the traditional ball in the wall room pressure monitor.
For differential air pressure monitoring that happens on a smaller scale, a simple and inexpensive device like a ball pressure indicator can be the ideal solution for your facility.
If your regulations or standards for compliance are not very strict, you may not be negatively affected by not having frequent updates or tests on air pressure.
You may not be too inconvenienced by the process of traveling from one visual pressure indicator to another to view and manually log all of the readings.
However, if you are responsible for a large facility or group of facilities, a ball pressure monitor may not be the most effective way to evaluate your compliance with differential air pressure standards.
This may also be true if you work in an industry in which the environmental conditions associated with its facilities are subject to strict scrutiny and standards for compliance. In some industries, like healthcare and pharmaceuticals, you may find that you require a method of differential air pressure monitoring that is more frequent and precise.
This could be a case where you may want to consider an automatic monitoring system.

Dome on the Wall
As it has been established here in previous sections, there is no one universal way to test and monitor air pressure differentials in any industry.
For some establishments, differential air pressure monitoring conducted with a dome on the wall pressure monitor may be sufficient for their specific needs.
For other kinds of facilities or establishments, the case may be that a dome on the wall style or method of differential air pressure monitoring is not the most effective or reliable option.
Determining which method of differential air pressure monitoring is right for you and your business, establishment, or facility will depend on the factors that are most important to you.
For example, if you conclude that you need to constantly track differential air pressure in your building or its rooms, a "dome in the wall" air pressure indicator may not be enough to achieve such a goal.
You may also want to consider factors such as how critical differential air pressure compliance is in your industry, the amount of funding you have to invest in differential air pressure monitoring, and how you feel about your current process.
You may find that you need a more automated solution.

Sonicu has more than 500 customers in all 50 states and serves Healthcare, Health Sciences, Pharmaceutical and Food service industries. Customers trust Sonicu to monitor cold storage temperature, ambient room condition temperature and humidity, air pressure differential and noise.
Our customers save on average about $80,000 per 100 beds while streamlining regulatory compliance from private and government agencies including the Joint Commission, FDA, CDC, VFC, State Boards of Pharmacy and local boards of health.
American-based Customer Support: Robust & Reliable High Touch Service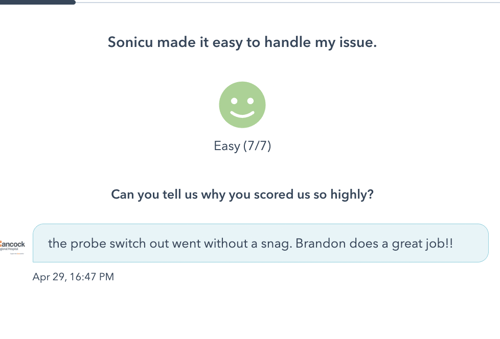 Software and technology is only as good as the people who stand behind it.
At Sonicu, that means our team of American-based customer success managers who are never more than a phone call away to help field and fix any service issues.
Our probes and sensors are placed in demanding frozen environments and our software literally sends billions bits of data monthly, meaning there's alway the potential for a hiccup on either the hardware or software.
We are committed to fielding every customer service request promptly and addressing our customer's concerns promptly and professionally.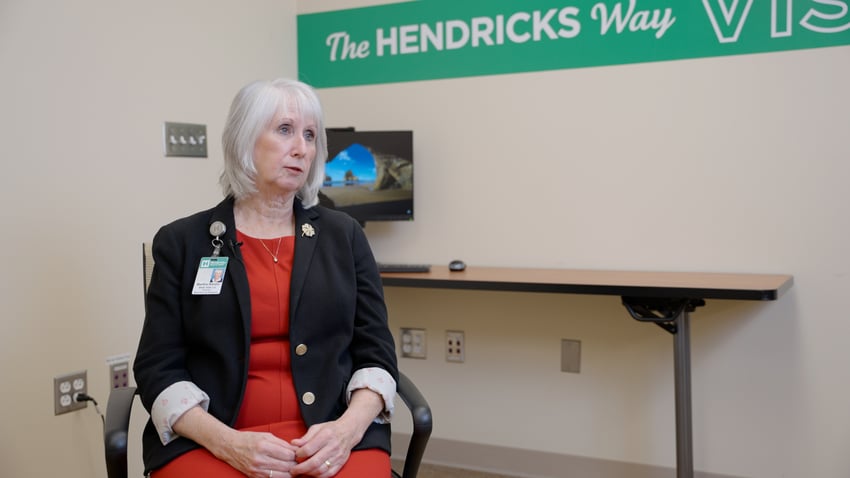 "I like to say that every refrigerator or freezer is like a car in that they all behave a bit differently,
and then every now and then you just get a bad boy who doesn't want to perform as we need it to,"
Martha Rardin, Director, Nutrition and Dietetics, Hendricks Regional Hospital.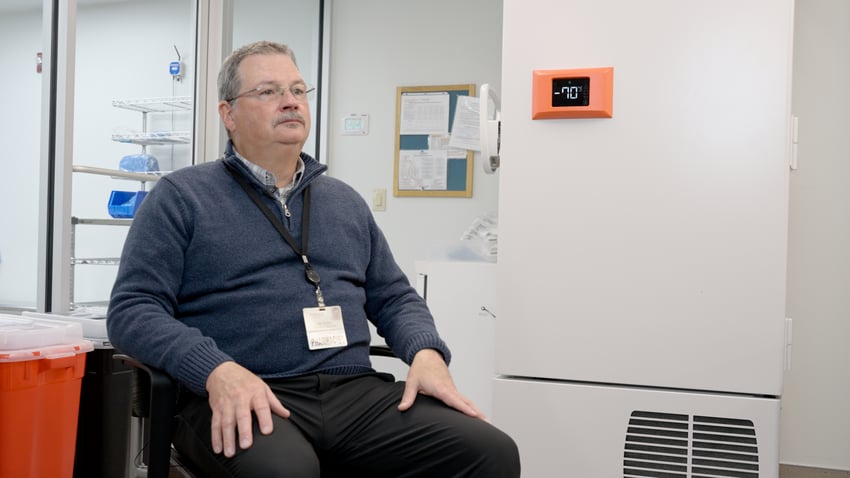 "Sonicu has been a powerful tool to identify which units are behaving out of spec and get our team
to fix them before we have a serious issue."
Tim Livesay, Director, Hancock Regional Hospital Pharmacy Director
Other Room Pressure and Condition Monitoring Resources