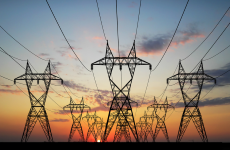 ESCO Compliance
Whether an Energy Service Company or an ESCO client, managing an energy efficiency retrofit involves tracking a wide range of key performance indicators.
Sonicu's patented and wireless sensors can provide a solution that automatically and remotely measures and monitors KPIs that are essential to verifying project success.
Unlimited data storage streamlines project audits, energy-savings reports, and reconciliations with customized dashboards.
Sonicu Monitoring:
Provides automatic, remote measuring and monitoring essential key performance indicators for real-time feedback on energy efficiency.
Can be customized to track a variety of KPIs at various locations.
All data is transmitted to SoniCloud and available 24/7/365 in real-time or historical formats by phone, tablet or mobile device via text, email or voice call from anywhere. Data Sync virtually eliminates lost data due to power outage or other interruption.
Fully scalable and customizable platform operates independently or in conjunction with your enterprise's existing IT system.