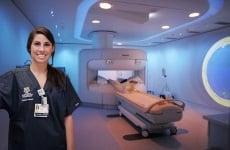 Imaging Center
Reliable monitoring and measuring information is essential to efficient medical imaging operations. Power consumption, helium boil-off, and examination times are just some considerations for maximum efficiency.
SONICU can provide a system-wide, cloud-based solution to fully automate monitoring and measuring processes for a wide array of variables and performance indicators. The customizable platform is fully scalable with 24/7/365 continuous monitoring and data archiving.
Sonicu monitoring:
Protects delicate and expensive imaging equipment with continuous, real-time monitoring and alarming.
Is scalable from one application to entire imaging departments at multiple sites throughout an entire healthcare enterprise.
Improves strategic planning and efficiency with unlimited data storage and personalized reporting.
Operates independently or in conjunction with your enterprise's existing IT system.
Contact Sonicu today to protect your imaging technology and improve efficiency.