From farm to freezer to servings on the plate, keeping track of temperature is critical for quality and compliance.
Sonicu's patented wireless sensors can fully automate the monitoring of temperature and a host of other variables, including CO2, container and cooking oil levels, and power usage.
Unlimited data storage and customizable reports document performance and streamline federal and local reporting requirements.
Effortless recalibration can be pre-planned to avoid expense and downtime with Sonicu's Snap Calibration Program.
Sonicu Monitoring:
Monitors and measures temperature from cold storage to the serving line with Bluetooth probes for line checks.
Provides instant alarming when temperatures exceed or fall below user-set parameters.
All data is transmitted to SoniCloud and available 24/7/365 in real-time or historical formats by phone, tablet or mobile device via text, email or voice call from anywhere. Data Sync virtually eliminates lost data due to power outage or other interruption.
Fully scalable and customizable platform operates independently or in conjunction with your enterprise's existing IT system.
Applications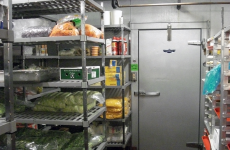 Protect inventory, prevent loss, and provide timely reports.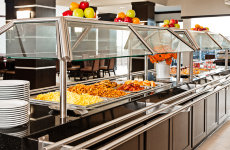 Exceed regulatory requirements and improve overall operations.