Sonicu was born in the NICU
Creating a quiet, healing environment is where it all began.
Sonicu is more than sound monitoring. It's about reducing hospital noise with reliable data. And it was the NICU environment where Sonicu was born.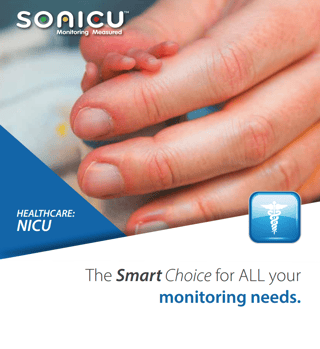 NICU and hospital noise reduction are simple with Soniu's NICU sound monitoring application. Sonicu combines patented Sound Indicating Meters a cloud-based software program and state-of-the-art, proprietary reporting capability to help you manage the sound environment.
Download our free NICU application brochure to learn how Sonicu's wireless monitoring platform with remote sound monitoring, 24/7/365 alarming and advanced reporting can quiet your NICU.