Affordable Freezer/Refrigerator Temperature Monitoring
Trusted by hospitals, pharmacies and businesses around the world.
Our easy to install sensors and customizable alarms and dashboard make it easy to protect your assets, save time and stay compliant with regulatory agencies.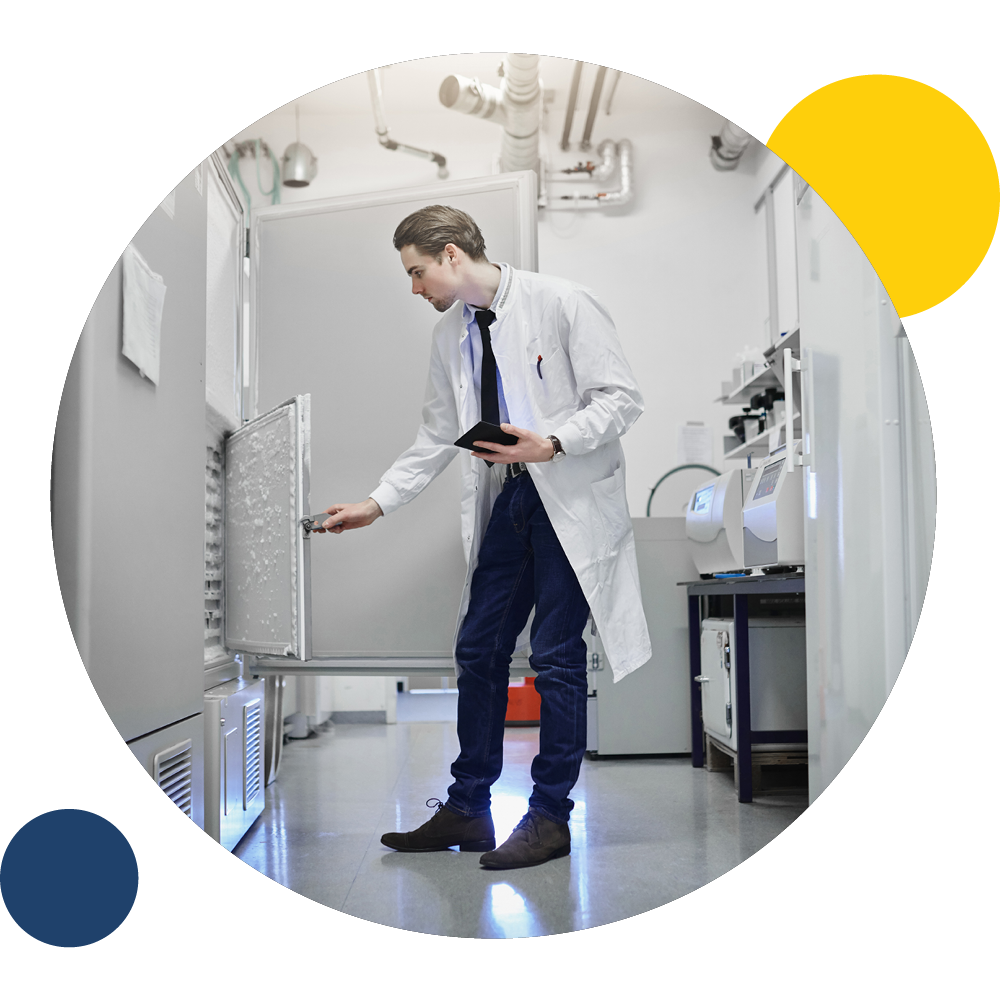 The Simple Temperature Monitoring Solution
Easy-to-Read Display
Automated logging and reporting
Customizable Alarms
Mobile App on Android & iOS
Bluetooth/Data/ Wireless Connectivity

24/7 Notifications via Call, Text, or Email
Two-Click Regulatory Compliance
Get Up and Running In Minutes!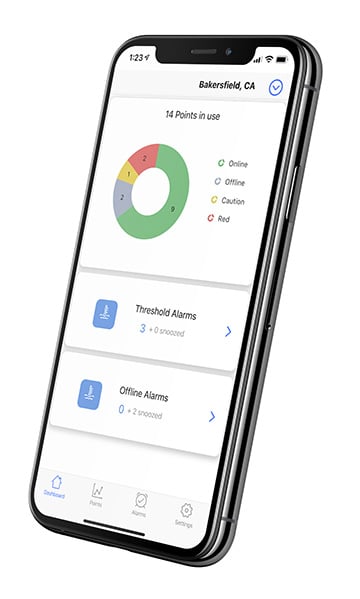 Save Money and Protect All Of Your Critical Assets
Eliminate manual logging and reporting processes
Reporting Tools analyze data, spot trends and streamline performance audit procedures
Protect your assets from anywhere in the world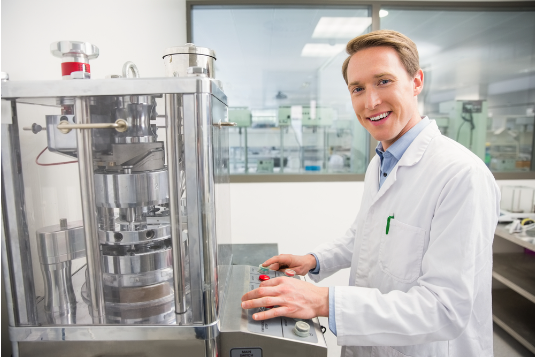 Automated Logging & Reporting
Meets The Joint Commission, AABB, GLP/GMP, FCC, Vaccines for Children (VFC), and FDA Requirements
Long-Life Onboard Rechargeable Battery
Redundancy rich: connectivity, data &
power protection comes standard
2 Click Compliance - Automatically generates reports in regulatory compliant format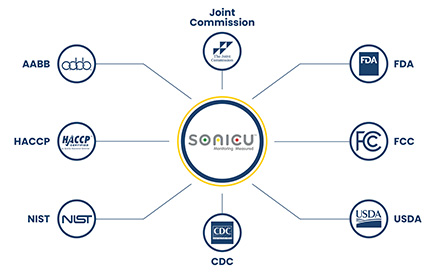 Plug and Play Simplicity: From Start to Finish
Digital Sensors and Temperature Meters
Fully NIST-traceable and ISO 17025

compliant sensors

are thermal buffered and meet all state and federal regulations and recommendations.

SNAP Calibration

eliminates downtime and expense associated with conventional annual calibration.
Pair with Sonicu

digital temperature meters

for plug-and-play deployment.
Multiple networking capabilities meshes several units into a unified system via 900 MHz with data transmission to the cloud by 4G cellular, WiFi or Ethernet. No IT required.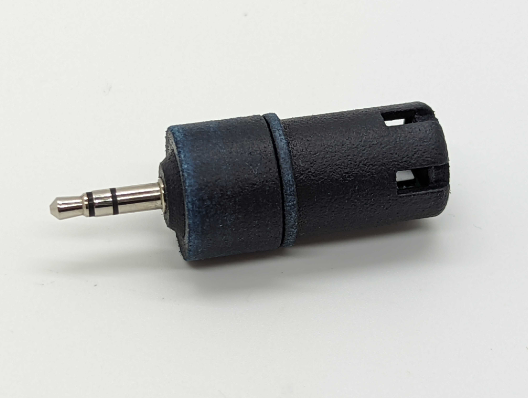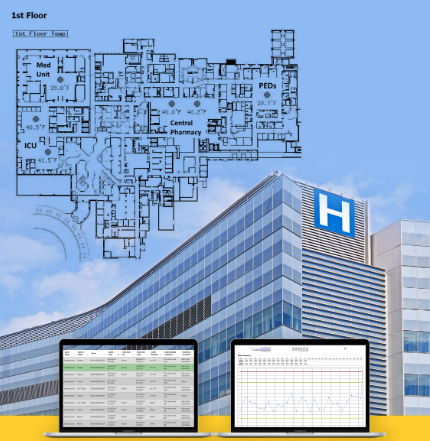 Freezer and Refrigerator Monitoring Solutions
Two-Click Regulatory Compliance
Don't risk an audit or losing valuable assets. Our 24/7 platform eliminates manual data logging and automates regulatory reporting. From Hospitals and Pharmacies to Scientific Laboratories and University Research Departments. Plus any cold chain environment.
The Easy Temperature Monitoring Solution For Your Refrigerators and Freezers
Software that's easy to use and drives real business results. Asset Protection. Compliance Automation. Operational Efficiency. And live, U.S.-based customer support that's always a phone call away. That's why our customers stay with Sonicu.
Get Pricing
Superior Operational Visibility With Real Time Views Across All Departments
Check-in remotely from anywhere, anytime using your mobile, tablet or PC.


MOBILE AND DESKTOP APPS
iOS App

Android App

Or via any web browser
CUSTOMIZE YOUR ALERTS AND DASHBOARDS

Temperature Alerts

Humidity Alerts

Internet Connection Loss Alerts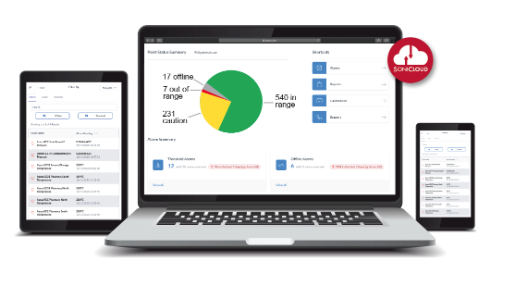 Cloud-based software capabilities with predictive algorithms for tailored alarming to reduce alarm fatigue and spot trends.
SMART Reporting
Automated logging and reporting unrivaled in the industry for effortless regulatory compliance.
The Safest Network
Virtual Private Network on Verizon cellular platform that eliminates security concerns when transmitting data to the cloud.
Recalibration is Easy
All-digital temperature probes for easy calibration renewal with Sonicu's SNAP calibration program.
SMART sensors with proprietary DataSync capture. Preserve and secure data in the event of transmission interruptions.
Battery Backup
Industry leading battery life on all sensors. In the event of a power outage Sonicu's wireless sensors continue to keep you notified.
Flexible Transmission
Replace server-based systems and eliminate IT concerns with a variety of transmission signals including: Cellular, Radio Frequency, WiFi, and Ethernet.
Ensuring Consistency
Service quality and connectivity reports provide detailed analysis of system operations.
Freezer/Refrigerator Temperature Monitoring Systems
If you're looking for a cloud-based refrigerator (or freezer) temperature monitoring system that helps your team eliminate manual logging, improve compliance readiness and protect all your temperature sensitive assets, you've arrived at the right place.
Some of the finest names in healthcare rely on Sonicu to provide robust continuous temperature monitoring for their cold and frozen environments. These respected healthcare and research brands turn to Sonicu for three primary reasons:
Operational Efficiency: Virtually eliminate the need for tedious and costly manual logging

Compliance Automation:

Respond to virtually any regulatory audit or inspection

in a few clicks with our reports section

Asset Protection: Detect and respond to any temperature excursion that can threaten virtually anything perishable: food, drugs, vaccines, research, etc.


When you combine these three significant feature benefits, our clients average about $80,000 per savings for every 100 hospital beds.
Our customers stay with us thanks to our American-based customer support that is never more than a phone call away. While our technology is intuitive and powerful, we know it's only as strong as the people who stand behind it.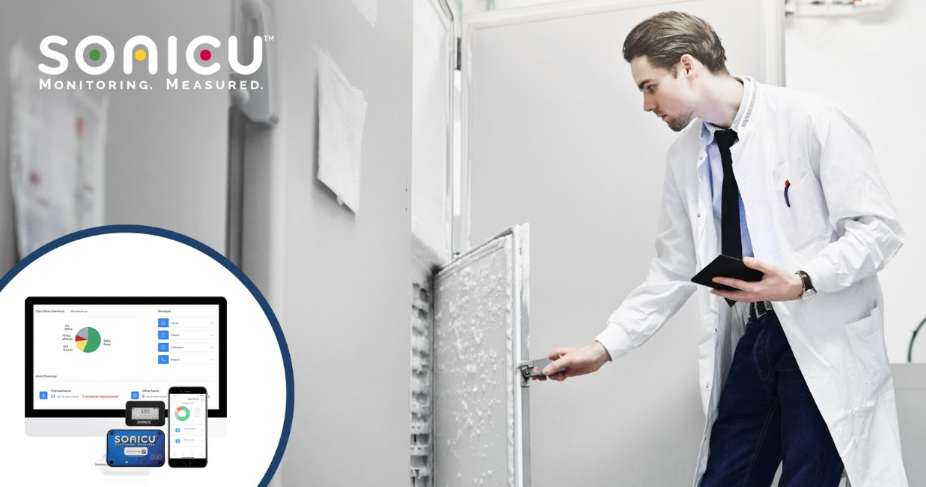 From rural and regional hospitals serving dozens of patients a day to some of the largest and most dynamic health systems that serve entire regions of the country, Sonicu is trusted by more than 500 customers to deliver powerful and reliable temperature, humidity and air pressure differential monitoring.
The SoniCloud dashboard will quickly and simply provide you with the real-time data required to keep your hospital refrigerator temperature monitoring system in compliance. It will also slash the amount of time your staff spends on manual logging.