Warehouse Temperature Monitoring Solutions
A Temperature Monitoring System for a safer, more efficient and compliant facility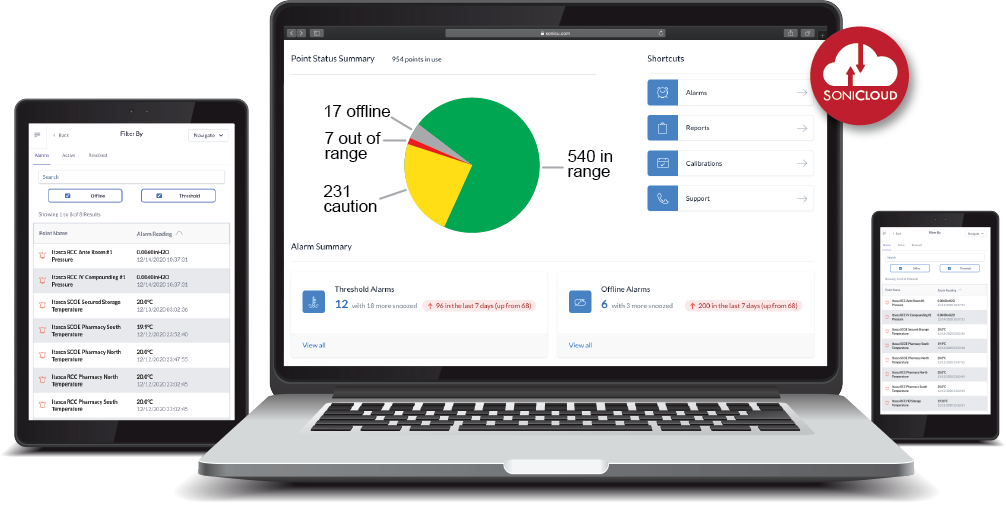 Save Money And Protect Your Assets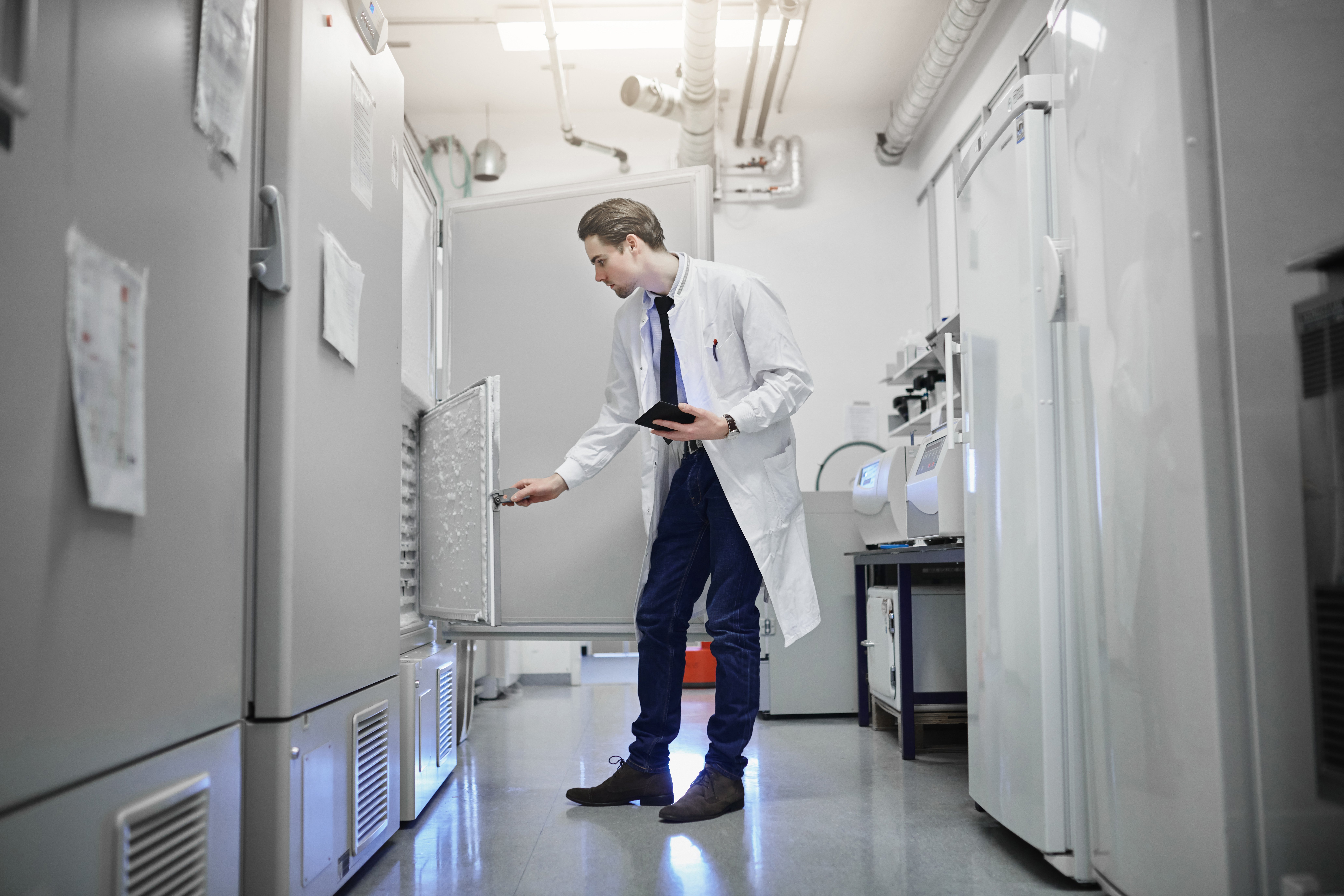 Save Time With Operational Efficiency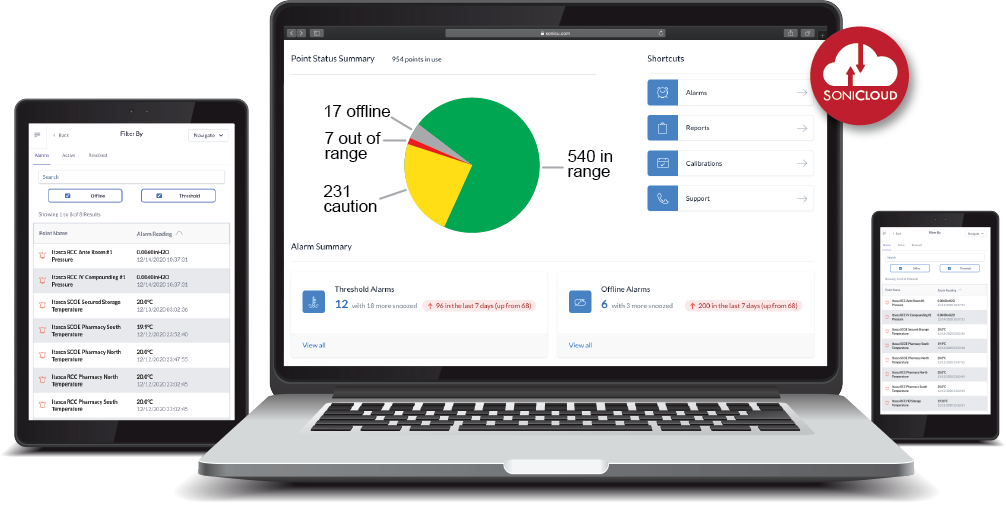 Temperature Monitoring Solutions
You want affordability, simplicity and superb customer support.
We know that thanks to our conversations with more than 500 customers in healthcare, life sciences, pharmacies and food service.
Sonicu boasts a highly flexible monitoring system that protects your most important assets against temperature excursions while our proprietary DataSync Capture secures all your data for regulatory compliance even in the case of a power outage or connectivity failure.
Our SNAP system makes NIST calibration and compliance simple and rapid. Abd it's fully compliant with the requirements of The Joint Commission, AABB, GLP/GMP, FCC, Vaccines for Children (VFC), and FDA.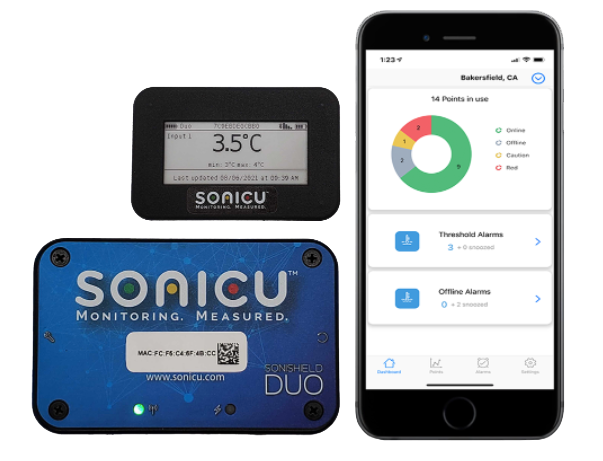 On average, our hospital clients see a savings of around $80,000 for every 100 hospital beds.
Regardless of whether you're a small laboratory or one of the largest hospitals in the country, we can create a solution that satisfies your needs, at a cost you can afford.
Get a free email quote and see how much time and money you can save with a wireless temperature monitoring system from Sonicu.
Temperature & Environmental Monitoring Solution