Manufacturing, Construction, Healthcare, Research, Differential Air Pressure Monitoring
Exide Technologies
"Sonicu met all of our criteria for this project, including the mobility of the devices from one location to another and for differential pressure to be monitored both locally and remotely by our operators and management.
Sonicu reporting helps us eliminate hours of manual logging and provides the documentation needed for air quality management rules."
Steve Delmar, Environmental Health & Safety Manager, Exide
24/7
Air Pressure & Quality Monitoring
3
Number of facilities and buildings
8
Number of Sensors & Probes
Key Takeaways:
Number of sensors and probes: 8

Number of facilities and buildings: 3

Air Pressure and Quality Monitored 24/7

Sonicu helps Exide prevent lead particle pollution from entering the environment

Exide efficiently submits regulatory reports to remain certified and avoid penalties
Staying Compliant to Meet Corporate Goals
Steve Delmar is a senior leader at Exide Technologies, a multinational lead-acid battery manufacturing company that must comply with strict regulatory policies.
The Georgia-based company recently completed a lead abatement project on the West Coast.
All of the associated abatement work must be conducted in air-tight enclosures that require constant air pressure differential monitoring. Negative pressure must be maintained within the enclosure to ensure lead containing dust is not released into the environment.
The U.S. Department of Labor has published detailed guidelines on the acceptable levels of lead particles permitted in the air during a typical workday.
The DoL says: The permissible exposure limit (PEL) of 50 micrograms of lead per cubic meter of air (50 μg/m3), averaged over an 8-hour workday which is referred to as a time-weighted average (TWA).
This is the highest level of lead in air to which you may be permissibly exposed over an eight-hour workday.
The Labor Department as well as OSHA and local workplace regulators regularly levy significant fines to businesses that fail to operate within these specific standards.
Sonicu works with many customers similar to Exide to help them stay on the right side of regulators while keeping their employees safe with automated monitoring and compliance reports.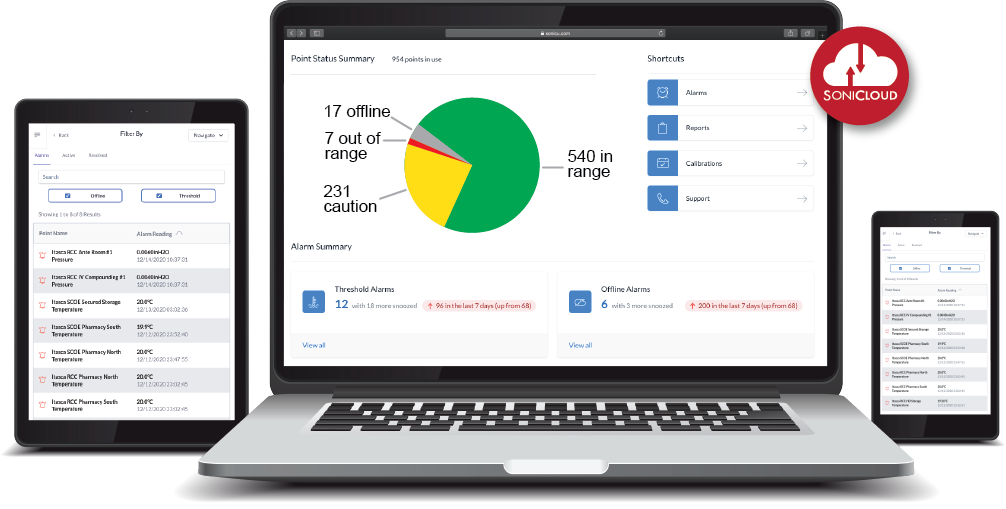 Sonicu's powerful and affordable application makes it easy for anyone who needs to automate their compliance reporting. We serve more than 500 customers in every state with our reliable hardware and intuitive software.
Keeping OSHA Satisfied: Simple Audit Reporting
Exide is working on a lead abatement project at a shuttered recycling facility in California.
To accommodate this project, all abatement work was conducted in air-tight enclosures that require constant pressure differential monitoring.
Moving the sensors and probes from different locations required occasional support from Sonicu technical staff. Sonicu also helped Exide produce tailored reporting for their industry and regulators.
"Sonicu support has been great to work with for implementation, training, and helping to customize their standard reports to meet our unique requirements," Delmar said.
Exide required a system that could provide continuous pressure data to a local operator working on the site, as well as send data remotely and in real-time to operators and management in various and often shifting locations.
Sonicu's alarm system will notify anyone when air pressure differential levels experience an excursion outside of required specifications.
With air quality management rules enforced by local and federal air quality officials, Exide has to meet a diverse array of regulation standards that normally require time-consuming data management.
Exide needed to report data that was monitored every 15 minutes to determine a 15-minute average and to demonstrate compliance to agencies such as Occupational Safety and Health Administration (OSHA) which regulate and enforce lead particles in the air at worksites.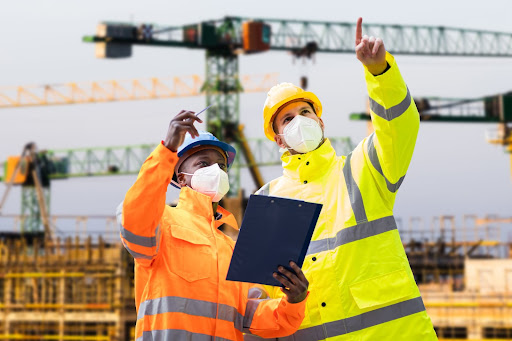 OSHA regulators regularly conduct surprise inspections at worksites to test for potential violations like lead particles in the air. Sonicu helps firms like Exide avoid stiff penalties and the headache of proof of compliance with our remote wireless air pressure differential monitoring to ensure their lead abatement work remains compliant.
Exide's goal is to keep lead dust from being emitted into the environment resulting in toxic air and significant fines.
Lead released into the environment has a toxic impact on humans and ecosystems.
According to the Environmental Protection Agency, depending on the level of exposure, lead can adversely affect the nervous system, kidney function, immune system, reproductive and developmental systems and the cardiovascular system.
Anyone who's bought an older home knows how inspectors check for evidence of lead-based paint.
Lead can also be deposited into soils and sediments through deposition from lead air pollution.
Other sources of lead to ecosystems include direct discharge of waste streams to bodies of water and mining.
Elevated lead in the environment can result in decreased growth and reproduction in plants and animals, and neurological effects in vertebrates, including people.
In short, lead is a serious threat, and regulators don't look kindly upon firms not taking every precaution to control its release and spread into our environment.
Portable and Affordable: A Monitoring Solution That Moves with You
Sonicu's air pressure differential monitoring systems allow Exide to meet all set regulations and receive the data they need to help avoid penalties.
Steve Delmar, Environmental Health & Safety Manager at Exide, stressed the ability to move pressure sensors from one location to another as project conditions changed.
This allowed Delmar to save money by not having to invest in separate monitoring kits for each worksite.
Having remote, wireless sensors that can be quickly and easily transported from one location to another was an important reason we selected Sonicu for this job, Delmar said.
When you complement the simple moving of the hardware with the simplicity and mobility of the mobile app, Sonicu delivers a powerful solution for the professional on the go.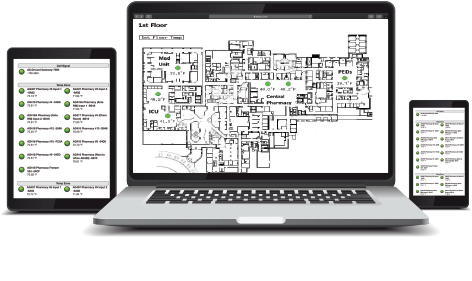 Flexible, Affordable and Cloud-Based Monitoring
The Sonicu wireless ARC 440 digital meters, with integrated local display connected to Sonicu digital air pressure differential sensors, provide a real-time data view of pressure relationships.
Continuous data view allows operators to check all sensors as needed.
Sonicu meters transmit all data via Wi-Fi to the SoniCloud platform for 24/7 remote access via desktop or the Sonicu mobile app.
The 24/7 access Sonicu monitoring platform also provided an tiered alert system that reports to the appropriate operators and management personnel.
SoniCloud auto-generated reporting feature enables Exide to receive daily reports for full situational awareness and regulatory compliance.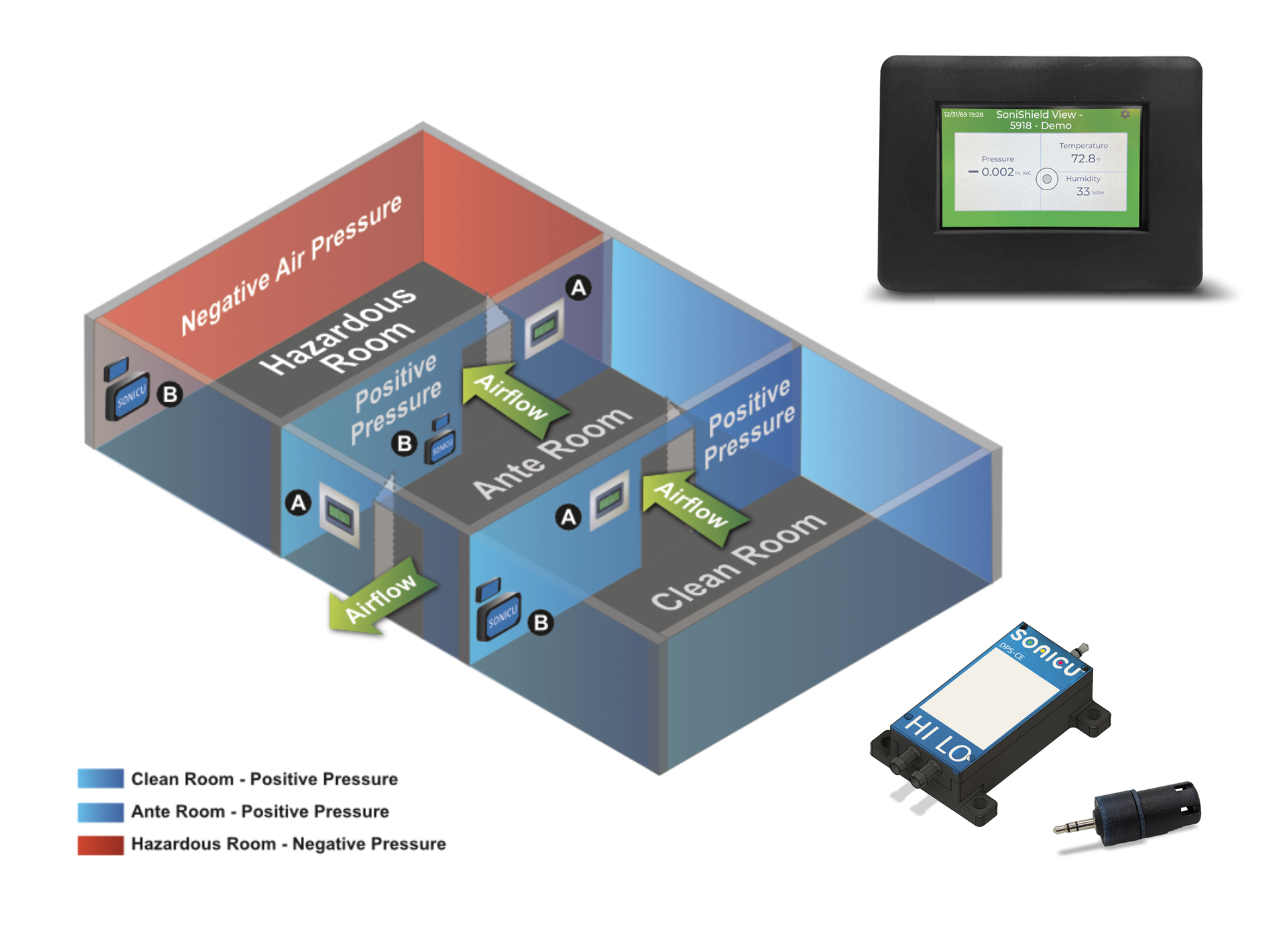 Sonicu's automated remote air pressure monitoring system allows for Hospitals, Pharmaceutical, Construction, and HVAC Systems to monitor working conditions and decrease unsafe working conditions. Sonicu's monitoring automatically documents room pressure and records it in the cloud, eliminating manual processes and automating regulator audit reports to streamline compliance reporting. Sonicu allows 24/7 monitoring access and advanced alarms.
A Safer and More Compliant Facility
Exide's complying with local and national regulations was once a cumbersome and tedious burden on Exide employees that required regular manual logging and detailed reporting.
Now, with Sonicu's air pressure differential sensors tied to the simple reporting platform, compliance is easily verified in a few clicks.
Local meters capture pressure reading in real-time, allowing Exide operators and management to access and view pressure readings 24/7 on SoniCloud from any tablet, smartphone, or personal computer and take action in real-time to protect staff and the environment.
Daily reports from Exide are generated in SoniCloud and emailed to appropriate users in the system to perform regulatory compliance.
Exide's requirement to be able to move the monitoring and transmission kit from one location to another allowed greater flexibility and saved money by avoiding additional kits.
"Sonicu air pressure differential equipment can be easily moved from one location to another to provide a client like Exide the flexibility it needs to get the job done safely without the expense of more kits," said Joe Mundell, Chief Revenue Officer of Sonicu.
Exide Technology has set core values that are committed to protecting the health and safety and well being of employees.
Exide has set three sustainability goals they aim to achieve:
Sonicu helps Exide meet these goals with our 24/7 monitoring and automated regulatory audit reports streamlined.
According to Exide website, all manufacturing and recycling plants operate under a formal Environmental Health and Safety Management System (EHSMS) as well as Quality Management Systems (QMS), which includes permitting and licensing schemes and management of various legal and other requirements.
Monitoring and management of various key performance indicators (KPIs) ensures effective control of aquatic and atmospheric emissions and waste.
In addition, the company has implemented Management Systems approach that conforms to ISO requirements and is included in the scope of our stringent internal auditing scheme.
Exide's Quality and EHS Management System has been satisfactorily demonstrated to external ISO certifying bodies with Exide's manufacturing locations globally being certified to ISO 9001, IATF 16949 (when relevant), ISO 14001, ISO 50001, ISO 45001 or a combination of them.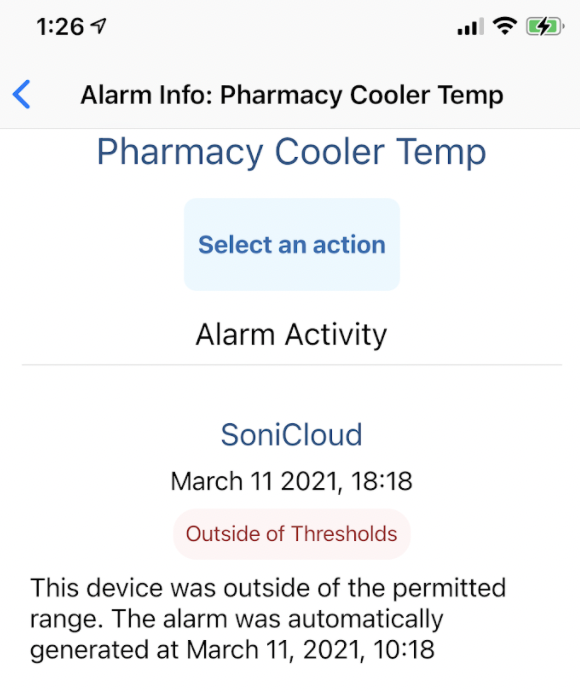 OPERATIONAL EFFICIENCY: REDUCING MANUAL PROCESSES
Sonicu delivers monitoring across diverse industries such as Healthcare, Life Sciences, and Food Service/Distribution.
Employees in these industries are able to invest more time on important and valuable tasks and spend less time on manual logging and tedious compliance reporting.
Sonicu monitoring can be implemented into several industry needs.
Sonicu's 24/7 monitoring and automated reports can be accessed from any device, saving clients time and removing the burden of manually entering data to form reports.
COMPLIANCE AUTOMATION: ALWAYS READY
Sonicu helps clients in industries such as hospitals, labs, and food distribution centers, or any other industries that are heavily regulated by commissions, whether that be FDA, CDC, OSHA, or any regulatory body with oversight applying to your business.
Sonicu can help you collect all data to be ready for virtually every audit you may encounter.
Sonicu has automated a process that removes the burden of manual collecting, entering, and storing data with its remote wireless temperature and environmental monitoring solutions like air pressure and ambient humidity and even CO2.
By automating the process we remove the chance of human mishap impairing your inspection or report. Everyone makes mistakes, and everyone can also upgrade to an affordable and trusted monitoring platform.
Sonicu confidently provides you with accurate reports that demonstrate your assets are monitored 24/7.
You will have peace of mind knowing there is an alarm system to contact the appropriate managers when you experience an excursion at any time.
ASSET MONITORING: CONNECT, DETECT AND PROTECT
Sonicu understands that, when it comes to your most valuable and sensitive assets it is top priority that you monitor these assets carefully.
Sonicu has smart customizable alarms that ensure your entire team is alerted via text, email, or even phone calls.
With the possibility of air pollution being released or thousands of dollars of assets being lost, it is about powerful redundancy that protects against power and network outages.
Sonicu's singular focus is your peace of mind. We have developed a solution that features easy installation, an intuitive user experience, and rapid and enduring return on investment.
That's why public and private organizations remain and grow with us.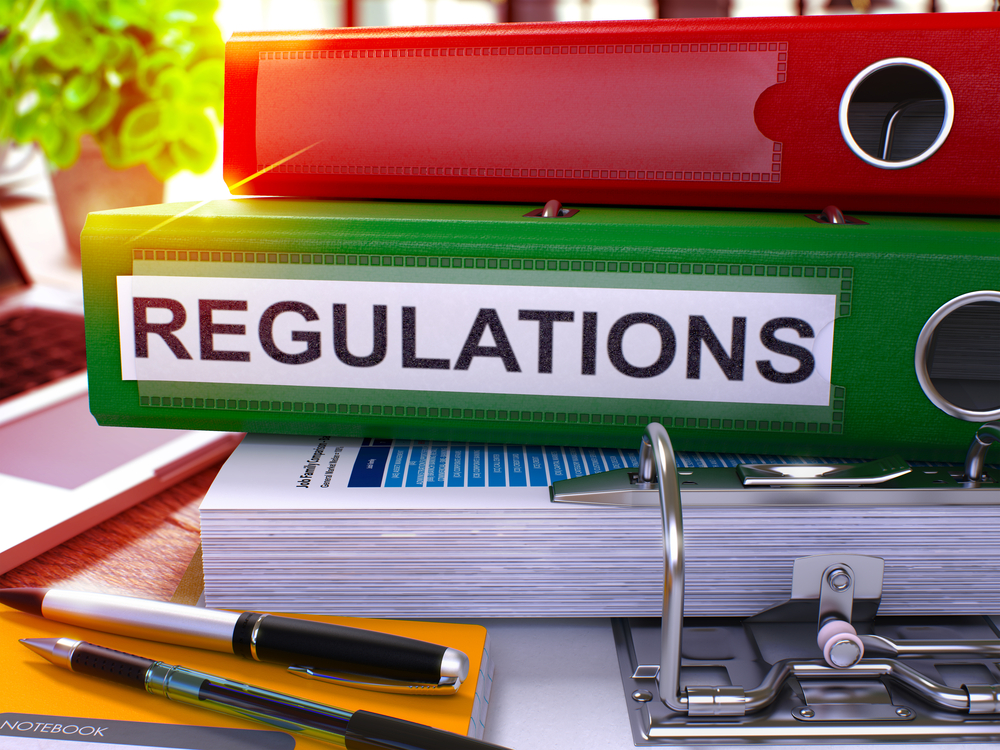 500+ customer in all 50 states
Ready to Serve healthcare, research and food service facilities
American made products and customer service
Simple Asset Protection
Automated logging and reporting
Designed for easy implementation
Available on Android & IOS

Bluetooth Wireless Connectivity

Easy-to-Read Display Installs Anywhere

Easy Recalibration with our SNAP program
Operational Efficiency
Customizable Alarms
24/7 Notifications via Call, Text, or Email
Modular design allows you to easily add more sensors
Complete Sensor Visibility of Data and Diagnostics
Flexible Transmission via 4G, Radio Frequency, WiFi and Ethernet
Automated Compliance
Long-Life Onboard Rechargeable Battery

Automated logging and reporting
Cloud & Mobile App Data Upload
Onboard Data Storage
Cloud & Mobile App Data Upload

Meets The Joint Commission, AABB, GLP/GMP, FCC, Vaccines for Children (VFC), and FDA Requirements