SoniCloud dashboard world-class security and reliability!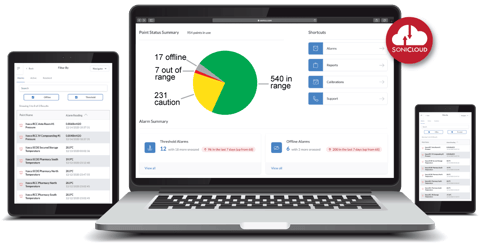 All Sonicu monitoring solutions include SoniCloud, a modern, scalable, monitoring platform that includes free software and firmware updates, ensuring future compatibility.
• 24/7 monitoring, access, and advanced alarms
• View all monitoring at all facilities – on or off site!
• Web-based access from phone, tablet, or PC.