Alarm Handler: Flexible Asset Protection
You rely on Sonicu's Alarm Handler to provide best-in-class asset protection.
Now it's even better with enhancements based on feedback from you, our valued customers.
REQUEST QUOTE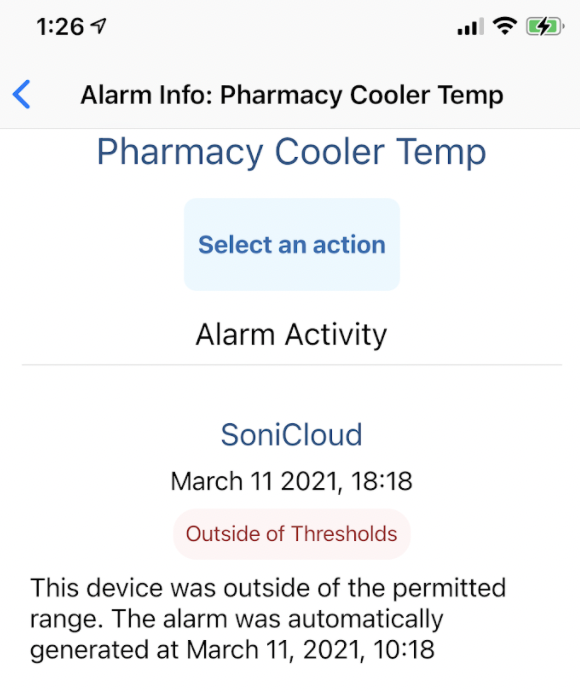 Simple, Affordable and Mobile: Alerts and Alarms Designed around You
Texts, email, push notification and phone calls
No one wants to get a phone call at 2 in the morning, but if your precious assets are at risk it's a call you don't want to miss.
Sonicu has designed our alerts and alarms around one simple goal: ensuring you and your team receive the right message at the right time to protect your assets, staff and clients. When coupled with our dashboard, the Sonicu mobile app serves as your mobile connection to all your sensitive assets and environments.
Smart alarms to avoid alert fatigue
Tiered alarming to ensure the right people are alerted
Snooze, comment and share alerts from the mobile app
Learn more about remote wireless monitoring solutions.
Sonicu's resource library has the answers you're looking for to remedy your healthcare monitoring woes. Visit our resource center by clicking the button below:
OUR RESOURCES
The Sonicu Difference
Advanced Alarming
Cloud-based software capabilities with predictive algorithms for tailored alarming to reduce alarm fatigue and spot trends.
SMART Digital Sensors
SMART sensors with proprietary DataSync capture. Preserve and secure data in the event of transmission interruptions.
SMART Reporting
Automated logging and reporting unrivaled in the industry for effortless regulatory compliance.
Battery Backup
Industry leading battery life on all sensors. In the event of a power outage Sonicu's wireless sensors continue to keep you notified.
The Safest Network
Virtual Private Network on Verizon cellular platform that eliminates security concerns when transmitting data to the cloud.
Flexible Transmission
Replace server-based systems and eliminate IT concerns with a variety of transmission signals including: Cellular, Radio Frequency, WiFi, and Ethernet.
Recalibration is Easy
All-digital temperature probes for easy calibration renewal with Sonicu's SNAP calibration program.
Ensuring Consistency
Service quality and connectivity reports provide detailed analysis of system operations.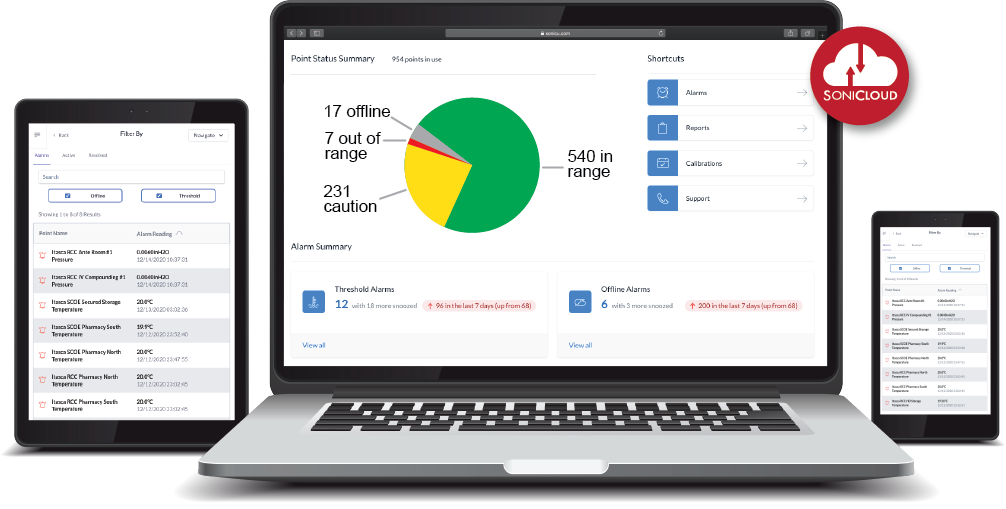 Your Monitoring Questions. Answered Simply.
Monitoring technology is evolving constantly. We provide answers to the most common questions to help the industry understand how monitoring technology can protect your people, facilities and assets.
Learn More
Temperature Monitoring Resources