Increasing Government Oversight Changing the Industry
The American Pharmacist's Association (APhA) defines drug compounding as "the creation of a pharmaceutical preparation—a drug—by a licensed pharmacist to meet the unique needs of an individual patient (either human or animal) when a commercially available drug does not meet those needs."
Compounded drugs allow physicians to customize doses, delivery methods, and ingredients, especially for their patients' needs.
Compounding helps those who have genetic, cultural, and, or physical limitations that prevent them from using FDA-approved medications such as a patient who has an allergy to a certain dye and needs a medication to be made without it, or an elderly patient or a child who cannot swallow a tablet or capsule and needs medicine in a liquid dosage form.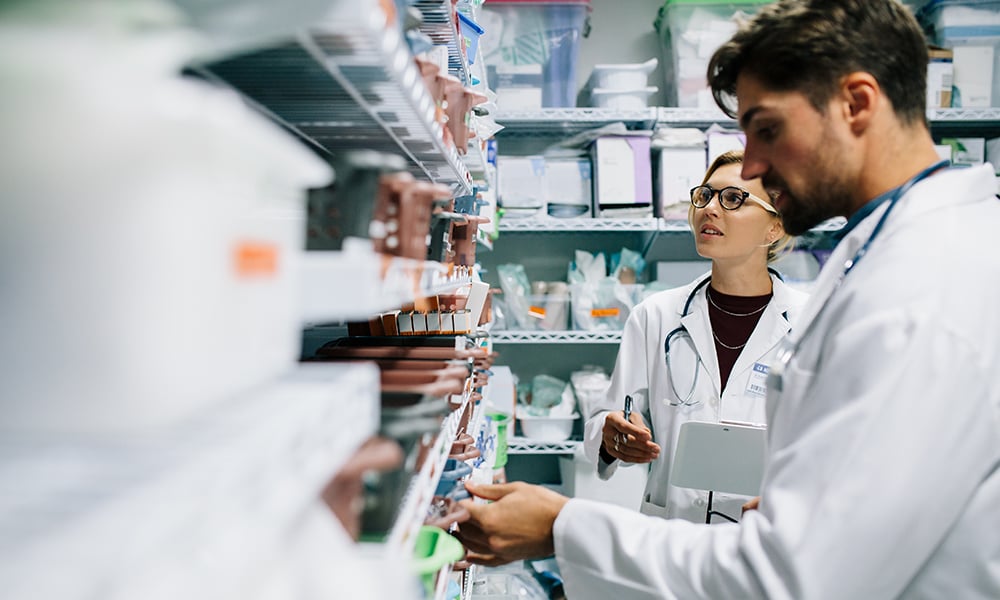 Compounding versus Manufacturing: Similar But Not Equivalent
Pharmaceutical compounding is different from drug manufacturing.
While both manufacturers and compounding pharmacies must follow strict guidelines for facilities, ingredients, cleaning, and personnel requirements which are set by state and federal authorities, manufacturers follow guidelines set by the Food and Drug Administration (FDA), and the compounding process and guidelines are overseen by the United States Pharmacopeia (USP) and the State Boards of Pharmacy.
Compounding involves the preparation of an individual drug to meet the prescriber's exact specifications and to be dispensed directly to the patient.
They are not available for resale by the prescriber while manufacturing is the mass production of products that are FDA approved and then sold to pharmacies and/or health care practitioners to be sold under state and federal law.
The National Association of Boards of Pharmacy (NABP) governs pharmacies in the U.S. and creates standards for education and licensing for the state boards of pharmacy.
Each state pharmacy board has its own set of standards for compounded drugs so when they are shipped over state lines, the compounding pharmacy must ensure the standards within the destination state are met.
The USP publishes the standards that govern medicines as well as dietary supplements and foods. The U.S. Food and Drug Administration and other government authorities enforce these standards.
While all pharmacies do some type of compounding, the pharmacies where it is their primary focus are called compounding pharmacies.
Some drugs contain common allergens that, while harmless to most people, are common enough to be recreated in compounding pharmacies.
In general, the main types of compounding include sterile and non-sterile. Sterile compounding is used for drugs that will be injected and administered through IV, or directly into the eyes. Non-sterile compounding medications typically include oral dosages like pills and liquids, or topical treatments.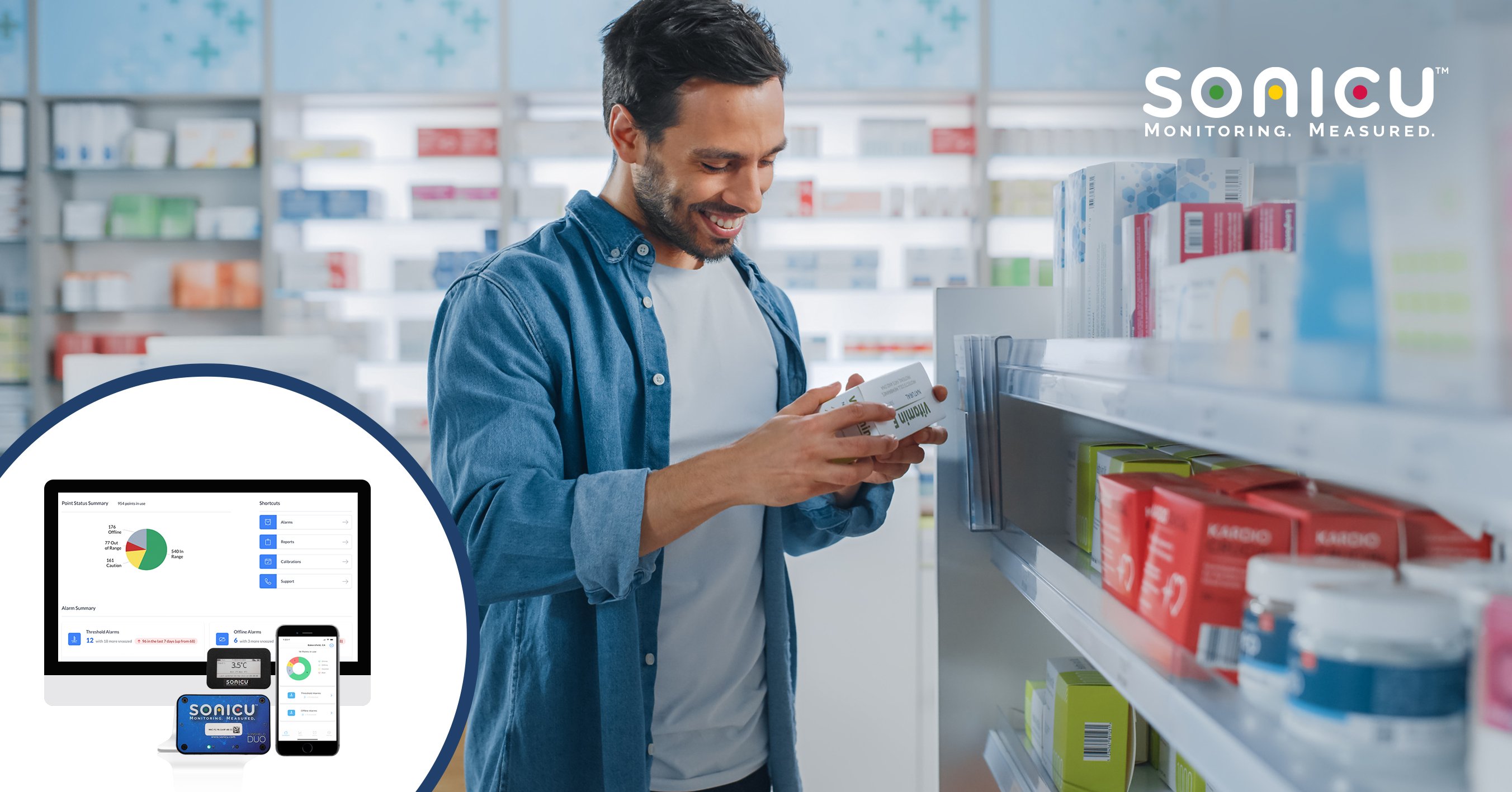 New Compounding Pharmacy Categories: 503A and 503B
Recently, the FDA has further categorized pharmacies according to what they can produce and how much they distribute. Compounding pharmacies are now divided into two sectors: 503A and 503B.
The FDA has designated 503A compounding pharmacies as those that compound according to prescriptions specific to patients and are required by state boards of pharmacy to comply with USP and other guidelines. These facilities are strictly for home use and not allowed to compound large batches.
The FDA has designated 503B compounding pharmacies as those with outsourcing facilities that may manufacture large batches with or without prescriptions to be sold to healthcare facilities for office use only.
In the past, compounding labs would use basic thermometers to record and report their parameters. If surveyed, this could bring questions about calibration, expirationy dates, records, or gaps in temperature data.
Now, many compounding pharmacies use monitoring systems to record, alarm, and report on things like temperature, relative humidity, and differential pressures.
Many compounding labs use systems to minimize risk and ensure their drugs are manufactured in controlled conditions, with recorded, unerasable data that's connected to 24/7 alarming.
Sonicu serves dozens of pharmacies across North America with our temperature and environmental monitoring solution that includes relative humidity, air pressure differential, CO2 and VOCs.
A health care provider will prescribe a compounded drug only when others available do not meet your needs.
If patients do not understand why they've been prescribed a special formulation, it is important to ask. Patients can ask health care providers who are administering a medication, or the pharmacist dispensing a prescription, whether it was prepared in a compounding pharmacy or manufactured by a drug company. Compounded drugs can be received from a typical community pharmacy or specialty compounding pharmacy or can be administered by doctors and other health care providers in clinics and medical offices.
Records of pharmaceuticals go as far back as aAncient Egypt. Records describe preparations of various solutions and ointments made from natural products. In Aancient Greece, a medical renaissance flourished. Revered minds like Hippocrates would seek reason and rationale behind traditional medicines.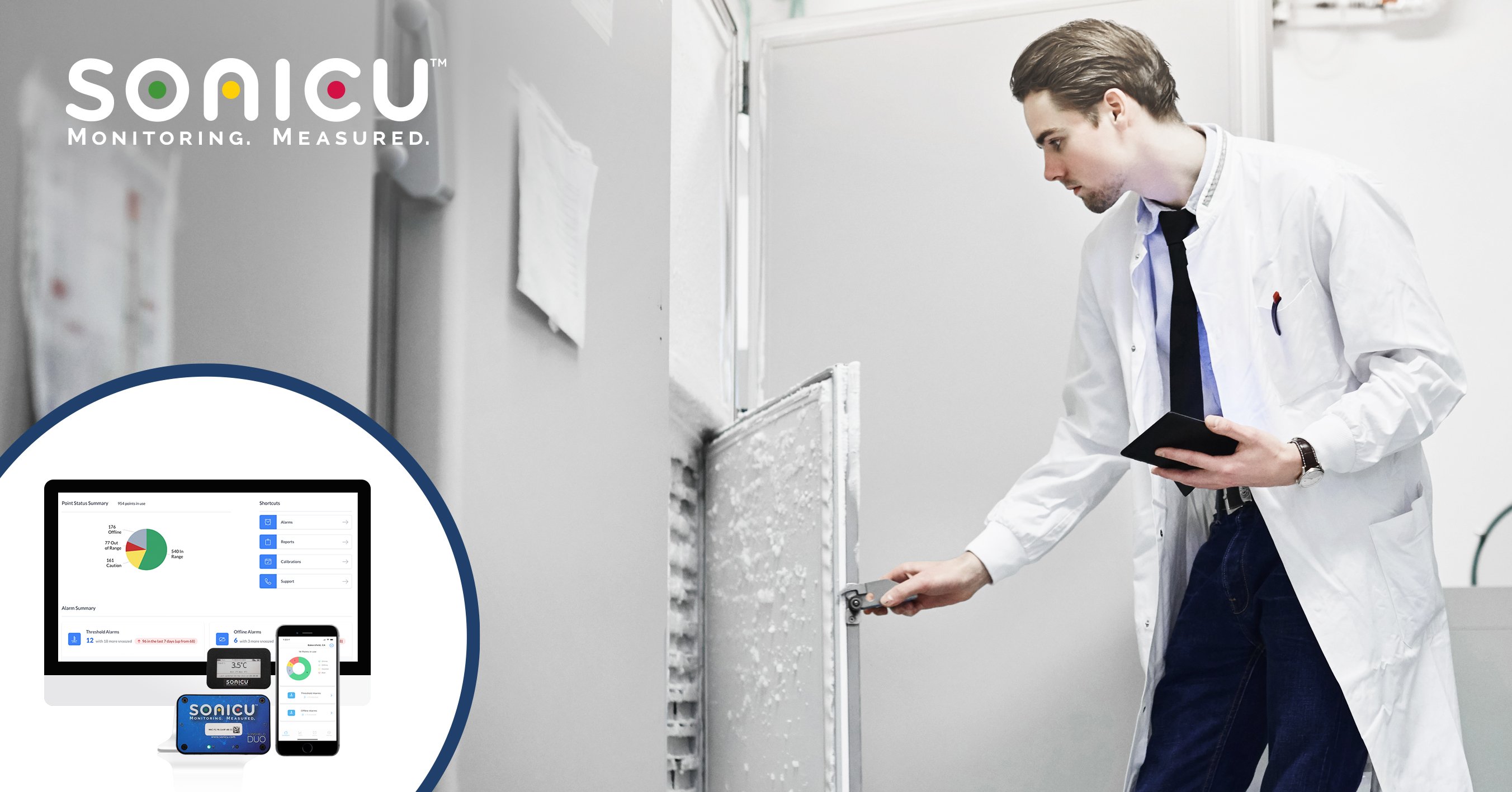 The History of Pharmacies: Western Civilization and Medicine
Using medical evidence, the Greeks began to formulate medicines based on science. This continued into the 20th century, with the majority of medications being hand-crafted by pharmacists for their patient's specific needs. As the world grew, the need for compounding pharmacies became smaller. With the growth of the Baby Boomer generation, the supply of medicines turned to the mass manufacturing of medicines that we see today.
The main benefit of compounding is to provide patient-specific formulations when mass-produced medications aren't right for the patient. Compounding provides an outlet to make medication accessible and useful for all.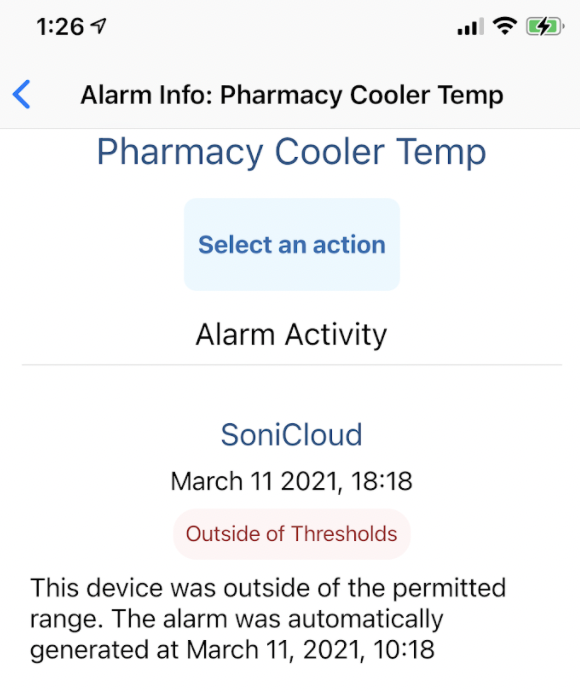 This is where Sonicu can help pharmacies perform better by saving time and money while automating regulatory compliance. comes into play.
Sonicu allows for the ability to safely and accurately record, alarm, and report for compounding pharmacies via our monitoring systems. Our 24/7 cloud-based monitoring allows us to help protect assets and automate reporting for maximum efficiency.
Our reports are automatically generated and are in a regulatory-compliant format.
Additionally, our sensors are NIST-traceable and ISO 17025 compliant as they meet all state and federal regulations.
Lastly, all of our monitoring solutions are hosted on AWS for best-in-class security and reliability while our DataSync feature ensures 100% data integrity.
Additional Sources:
Compounding and the FDA: Questions and Answers | FDA
What is pharmaceutical compounding? (coastalpharmacyandwellness.com)
FAQs: Pharmaceutical compounding - Pharmacy Today
503A vs. 503B: A Quick-Guide to Compounding Pharmacy Designations & Regulations (thefdagroup.com)