Cold Chain Monitoring and IoT
If you're looking for a cloud-based wireless temperature cold chain monitoring system that helps your team eliminate manual logging, improve compliance readiness and protect all your temperature sensitive assets, you've arrived at the right place.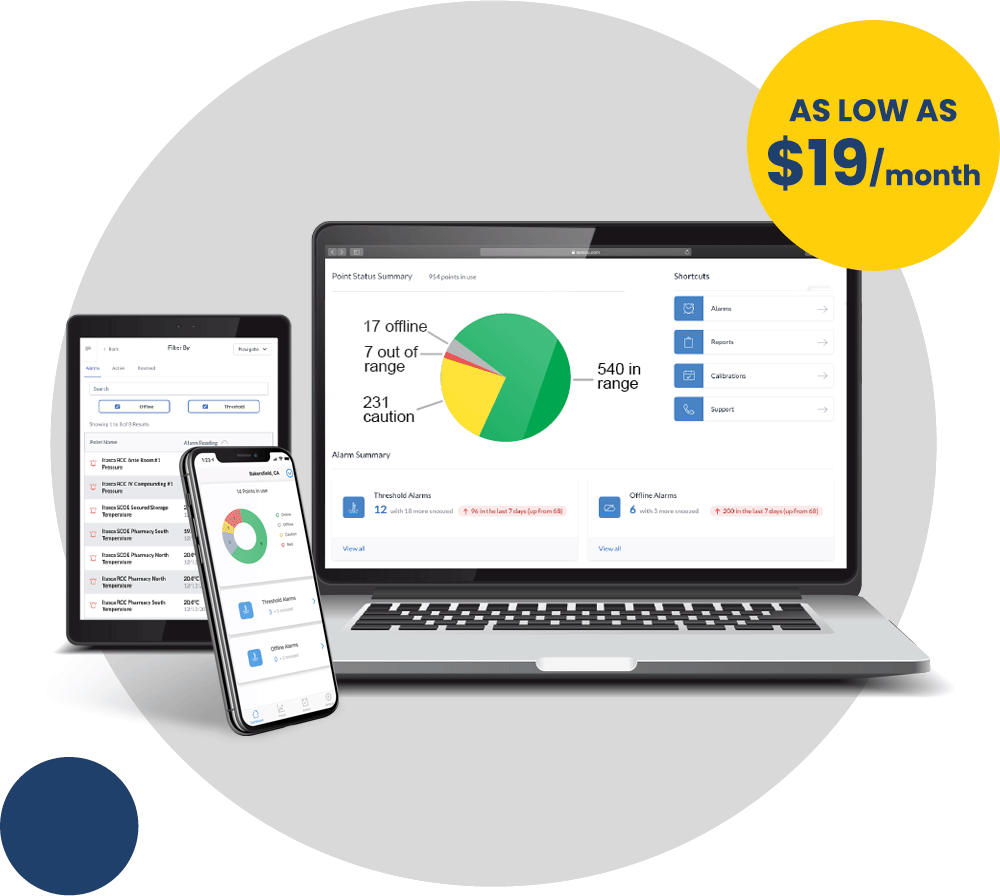 Let us help you evaluate your needs!
Safety:

Alerts to protect asset

Compliance:

Automated reports

Efficiency:

Reduced Manual Logging




And what makes us different?
Lifetime Warranty: Never buy hardware again!
Unlimited Users: Scale across your entire org
Connectivity Flexibility: Wi-Fi, Cellular or Data Hub

Phone call alarms:

Alerts won't get ignored
Mobile App: 500 Freezers in your pocket



All American made and supported!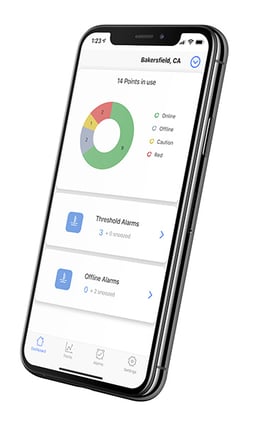 See What Customers Say About Sonicu
Asset Protection. Compliance Automation. And Reduced Manual Processes.

Sonicu serves thousands of professionals at hundreds of organizations across North America by improving how they monitor and manage their most sensitive assets and environments.


Professionals from healthcare, life science, laboratory and cold chain facility management turn to Sonicu to help them improve the way they do business.


Learn How Our Customers Improve With Sonicu

What is cold chain monitoring?

What is the importance of cold chain monitoring?
Cold chain monitoring ensures that a product remains temperature-controlled through the different stages of its lifetime, such as production, storage, and transportation.
Cold chain monitoring IoT (internet of things) helps ensure that a product that has been carefully temperature-controlled in storage is not spoiled on its journey to distribution.
Many different industries use cold chain monitoring.
Sonicu has clients in the healthcare, pharmaceutical, life science, and food service industries, which can be vast industries.
To break it down even further, the types of businesses that use Sonicu cold chain monitoring solutions include
Clinics
senior living facilities
surgery centers
medical manufacturing centers
universities,
laboratories
cryogenic storage facilities
There's more to cold chain monitoring than simply ensuring that a temperature remains consistent in the transportation from one phase to another.
Excellent cold chain monitoring also ensures that products remain stable through any potential issues with travel, including sudden stops, bumps, storms, or any other issues.
More examples of products that use cold chain monitoring include:
Perishable foods for use in restaurants, schools, daycare centers, nursing homes, and grocery stores
Life-saving medications such as the COVID-19 vaccine or insulin used to manage diabetes
Blood and plasma donations. Did you know that more than 38,000 blood donations are needed every day? Every drop is significant, and it's essential to ensure that these donations are regulated at the proper temperature.
Biological elements such as organs, stem cells, and tissue transplants. These are often life-saving treatments that must be protected.
Reproductive/Life science materials such as embryos must be kept frozen and at a consistent temperature, or they are no longer considered viable.
Cold chain monitoring is a big responsibility and one that must be taken seriously.

Luckily, there are devices out there that can monitor, report, and alert the temperature of any of these products at any stage during their life cycle.
What Is the Internet Of Things?
By now, we've discussed IoT or "internet of things" quite a bit.

But you may be wondering, what IS the internet of things?

And how does IoT work? IoT describes physical objects that are interconnected via the internet.

There can be a lot of "moving parts," so to speak, in an internet of things. Examples include a cooling device monitored by a sensor that reports to a larger monitoring system via Wi-Fi.

That monitoring system then uses the Wi-Fi network to upload all of its data into a network. A software program then reads that data and formulates it into a report for its user.

Components of IoT, such as these cooling devices, sensors, and monitoring devices, may not have been specifically designed to "talk" to each other.

The act of making all of these devices communicate with each other through adaptors or additional software is where IoT projects come in.

Types of internet of things are any physical objects with sensors, processing ability, software, or other technologies that connect and exchange information with other devices and systems over the internet.

The future of IoT is bright, as more and more systems are being developed to make devices remotely manageable, whereas they did not have that capability in the past.



Cold Chain Temperature Monitoring Devices
So what are some cold chain temperature monitoring devices?

There are a few different ways to measure cold chain temperature monitoring, and the methods vary in technology, complexity, and accuracy.

A low-tech option would be a paper-based monitoring device that uses temperature-sensitive ink to indicate the temperature in a room at an ongoing rate. Once the ink changes temperature, it does not change again, giving the user a way to track the temperature in the unit. However, this is not a "live" or remotely-manageable solution.

A remote-accessible solution would be the ideal temperature monitoring device for covid and vaccine temperature monitoring devices.

A temperature monitoring device for fridges and a temperature monitoring device for server rooms would also ideally be accessible remotely.

This means that the user does not have to manually monitor the environment and can instead access the reports from anywhere. The SoniCloud monitoring system will send alerts if any temperatures reach unsafe levels.

This is great news for cold chain logistics workers, who are now free to focus on the details of transportation.

A wide variety of industries can use Sonicu solutions because they are wireless, remotely manageable, easy to install and offer advanced reporting capabilities.


Cold Chain Temperature Monitoring
Cold chain monitoring solutions that are digital, accessible, and remotely managed are the best option for transporting products that are tied to the cold chain.

Sonicu's product suite specializes in such solutions, such as the SoniShield Duo.

By using a cold chain monitoring IoT, an organization can ensure that all of their sensors communicate and report properly.
This level of interconnectedness could help ensure the accuracy of cold chain temperature monitoring and give users the earliest alert if anything were to go wrong during transport or storage.

Although it's important to talk about the basics questions, like what is cold chain monitoring, there are a lot of intricacies that can go into cold chain logistics as every solution can or should be fine-tuned to suit that particular product and organization's needs.

There are multiple different solutions, devices, and sensors that can be used in a cold chain monitoring IoT that can be tailored to monitor and report different requirements.

A variety of different sensors can be used, depending on what is being measured. A sensor can be digital or analog.

The data from that input can then communicate directly with an SoniShield Duo meter, which is an IoT communicating device, or it can go to a Modbus, which is a middle man for analog sensors and Duos.

From there, all data is uploaded into your network, which allows users to monitor the temperature and receive alerts in real time.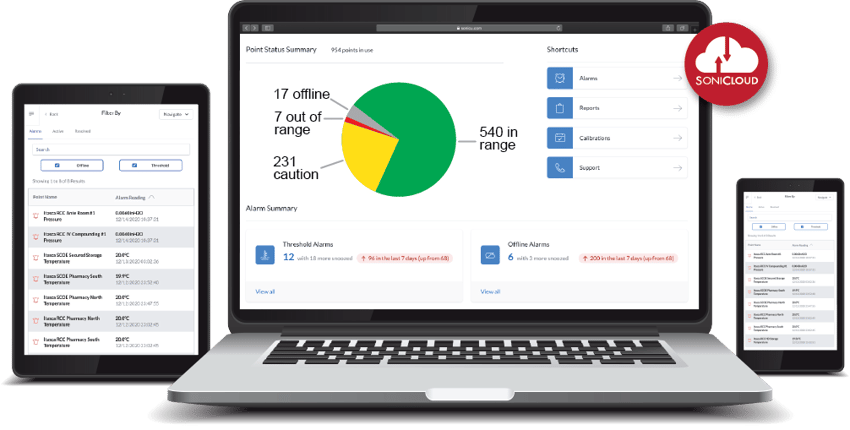 Cold Chain for Healthcare and Nursing
If you're seeking to learn more about the cold chain's definition in nursing, you're in the right place.

The cold chain monitoring in nursing is very similar to the cold chain logistics in many other fields, especially in the broader medicinal community.

There are also other industries that participate in the logistics of cold chains. Food must be kept at a standardized temperature, or it may spoil, which means that restaurants and grocery stores must also invest in the temperature monitoring of the cold chain.

Vaccines are also commonly kept in specially made refrigerators to ensure their viability.

While there are several different industries that all must participate in cold chain temperature monitoring to comply with government regulations, most of the equipment used to monitor the temperature is very similar.

This is especially true when taking a cold chain monitoring IoT approach. Healthcare providers can use a variety of sensors and probes to collect data that is sent directly to a network device, allowing users to monitor the temperature remotely and in real-time for moving valuable and often life-saving materials and equipment.

This approach also allows for advanced reporting and session history to help ensure compliance and may eliminate the need for filling out repetitive physical healthcare-related compliance paperwork, which can detract from other important work.
Types Of Cold Chain
The introduction of cold chain monitoring came about as innovation made it possible for temperature-regulated products to be transported longer distances.

For many industries, keeping up with the different types of cold chain becomes an issue of federal and state regulation compliance.

The importance of cold chain management cannot be overstated with sensitive products such as biologics, perishable food, and other medicines or vaccines.

Sonicu offers many different types of cold chain monitoring solutions, such as SoniShield, SoniCloud, and SoniLink.

SoniCloud is a cloud-based monitoring software that allows clients access to monitoring, alarming, logging, and reporting functions.

This is all remotely controlled and accessible twenty-four hours a day, seven days a week. The SoniShield is a smaller monitoring device that was created to measure the temperatures of refrigerators, freezers, and ambient conditions.

This type of monitoring is primarily used by the healthcare industry, although it can also be used in other settings.

The SoniLink is a sensor hub that outperforms older models of data hubs. It has a range that stretches farther and communicates faster, increasing the efficiency of Sonicu monitoring solutions.

When all of these solutions are used in tandem, it can be a great way to increase asset protection and regulatory compliance.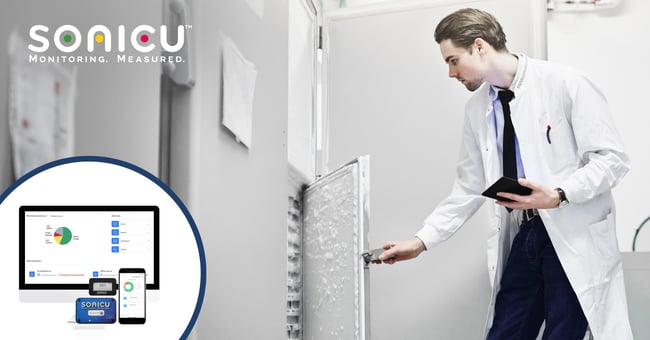 Cold Chain Management
Cold chain management can be made more efficient by using a temperature monitoring device with digital data loggers.

When a cold chain temperature device already has digital capabilities, it can cut out some of the middlemen of analog adaptors and modular hubs meant to communicate with other sensors.

It's important that a temperature monitoring device for shipping can also communicate with sensors and remote devices because it is during transit that a product's temperature can be the most volatile.

Creating a cohesive cold chain monitoring IoT can be difficult on your own, which is where a cold chain temperature monitoring solution like Sonicu steps in.

Creating an internet of things cold chain monitoring system could mean increased asset protection and government regulation compliance. Increased automated reporting and reliability means a more robust backlog of temperature monitoring data in the case that ever becomes necessary to produce.

An IoT cold chain management system means peace of mind for users as they can rest at work or at home knowing that their sensitive assets like vaccines, medication, blood, biologicals, organs, cryo assets, or perishable food are safe.

With remotely managed systems and cloud-based reporting, IoT users can manage multiple data points at once.

This is especially helpful for large systems like hospitals and pharmacies, which have multiple rooms and individual containers that must be temperature controlled.
American-based Customer Support: Robust & Reliable High Touch Service
Software and technology is only as good as the people who stand behind it.
At Sonicu, that means our team of American-based customer success managers who are never more than a phone call away to help field and fix any service issues.
Our probes and sensors are placed in demanding frozen environments and our software literally sends billions bits of data monthly, meaning there's alway the potential for a hiccup on either the hardware or software.
We are committed to fielding every customer service request promptly and addressing our customer's concerns promptly and professionally.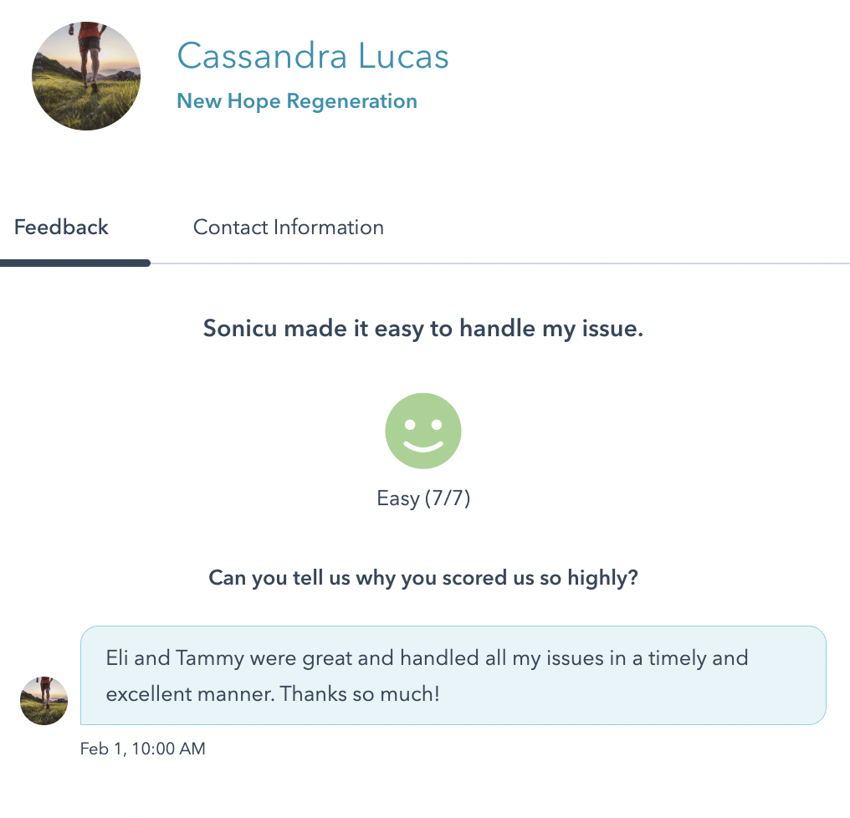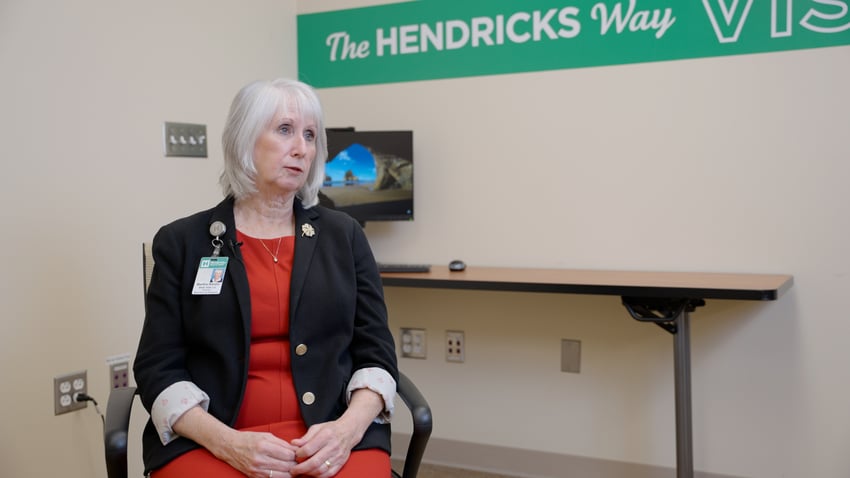 "I like to say that every refrigerator or freezer is like a car in that they all behave a bit differently,
and then every now and then you just get a bad boy who doesn't want to perform as we need it to,"
Martha Rardin, Director, Nutrition and Dietetics, Hendricks Regional Hospital.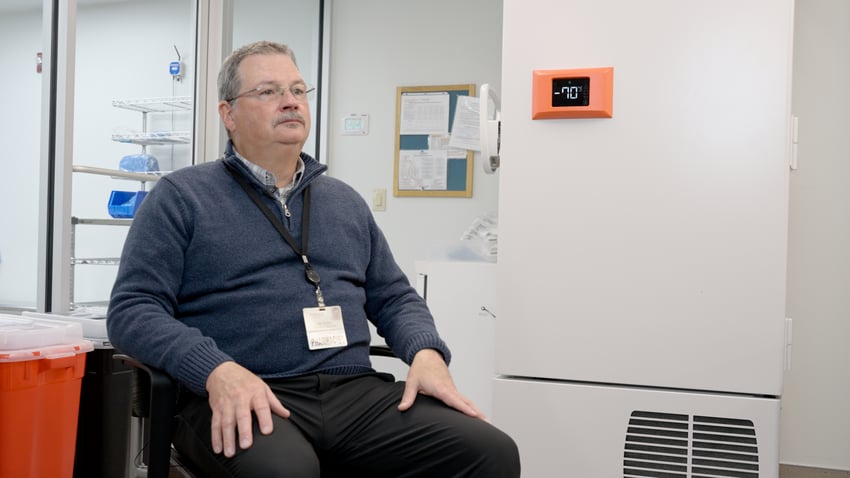 "Sonicu has been a powerful tool to identify which units are behaving out of spec and get our team
to fix them before we have a serious issue."
Tim Livesay, Director, Hancock Regional Hospital Pharmacy Director
Other Smart IOT Resources