Power Monitoring
Track electrical usage as well as receive alerts if they start to use a degree of current that stretches outside the norm. Current, Amperage & Voltage Monitoring.
Current Sensors are alternatives for measuring power and monitoring the operation of fans, pumps, or other equipment.
REQUEST QUOTE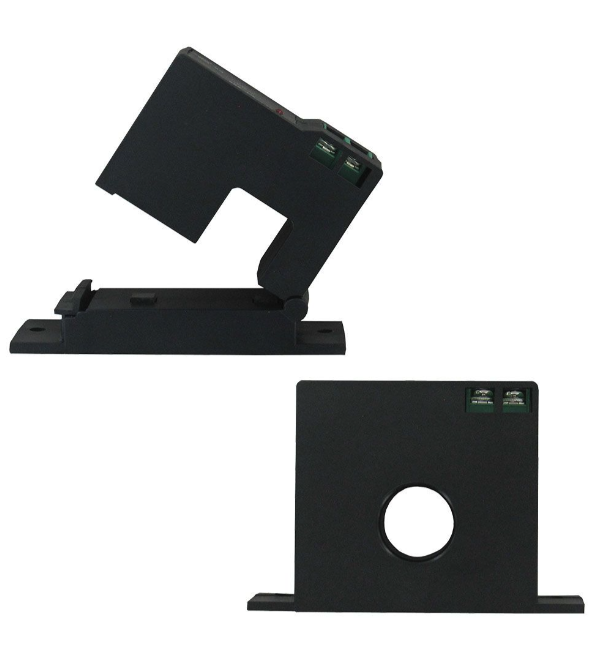 Electrical Current Monitoring
Sonicu's automated monitoring records the status of electrical current.
Sonicu's automated monitoring system provides a real-time recording of the current status, making it suitable for a range of applications.
Current monitoring is used in:
- Cleanrooms
- Hospitals
- Healthcare Facilities
- Data Centers
- Manufacturing Facilities
- High-Security Areas
- Commercial Buildings
- And Others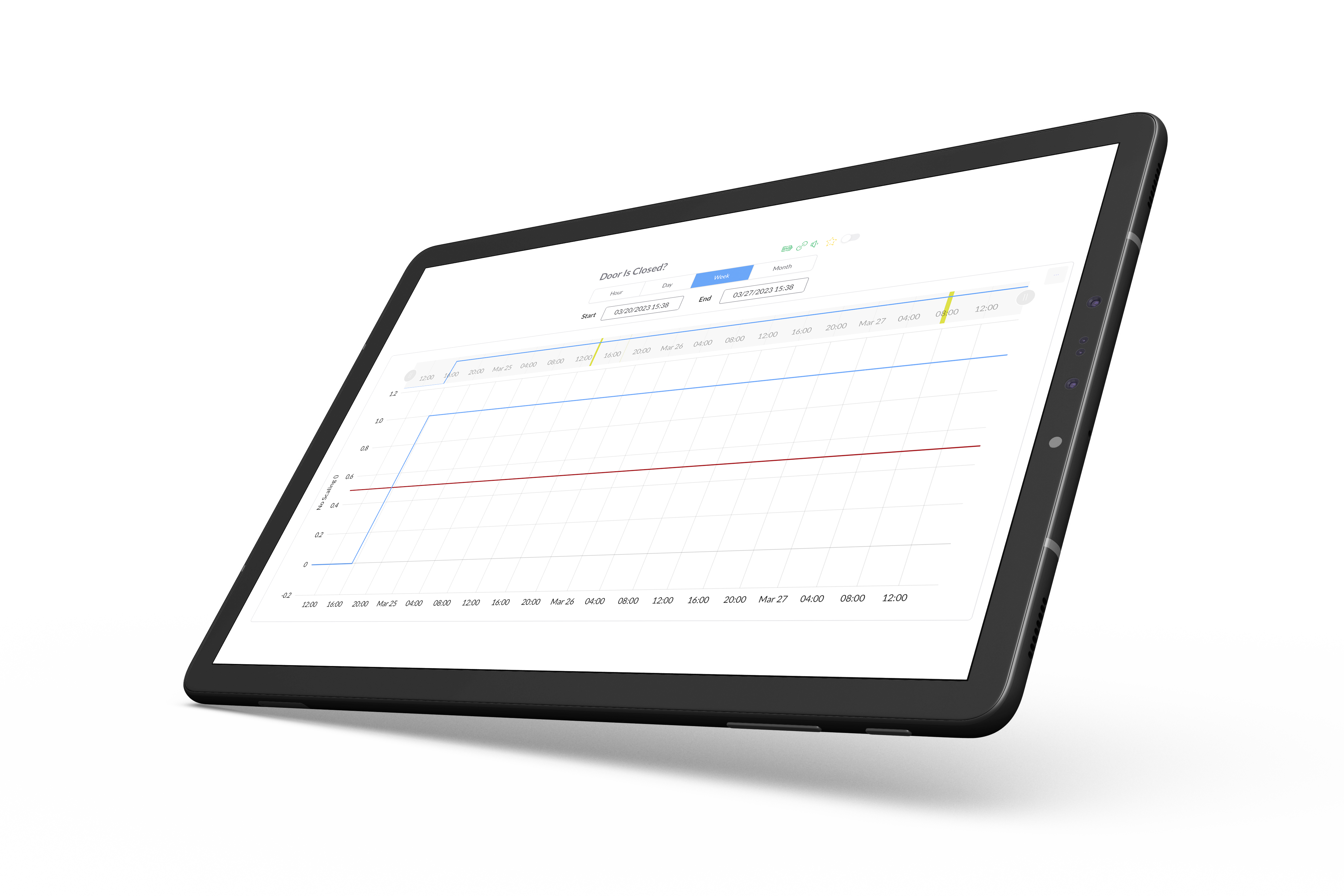 Current Monitoring
Effortlessly track and record real-time current levels ensuring the safety, efficiency, and reliability of your electrical systems.
Sonicu's automated monitoring system provides a real-time recording of the current status, making it suitable for a range of applications.
Whether it is ensuring the security of walk-in refrigerators, and ultra-low freezers, or monitoring critical areas in various business sectors, Sonicu offers a convenient solution.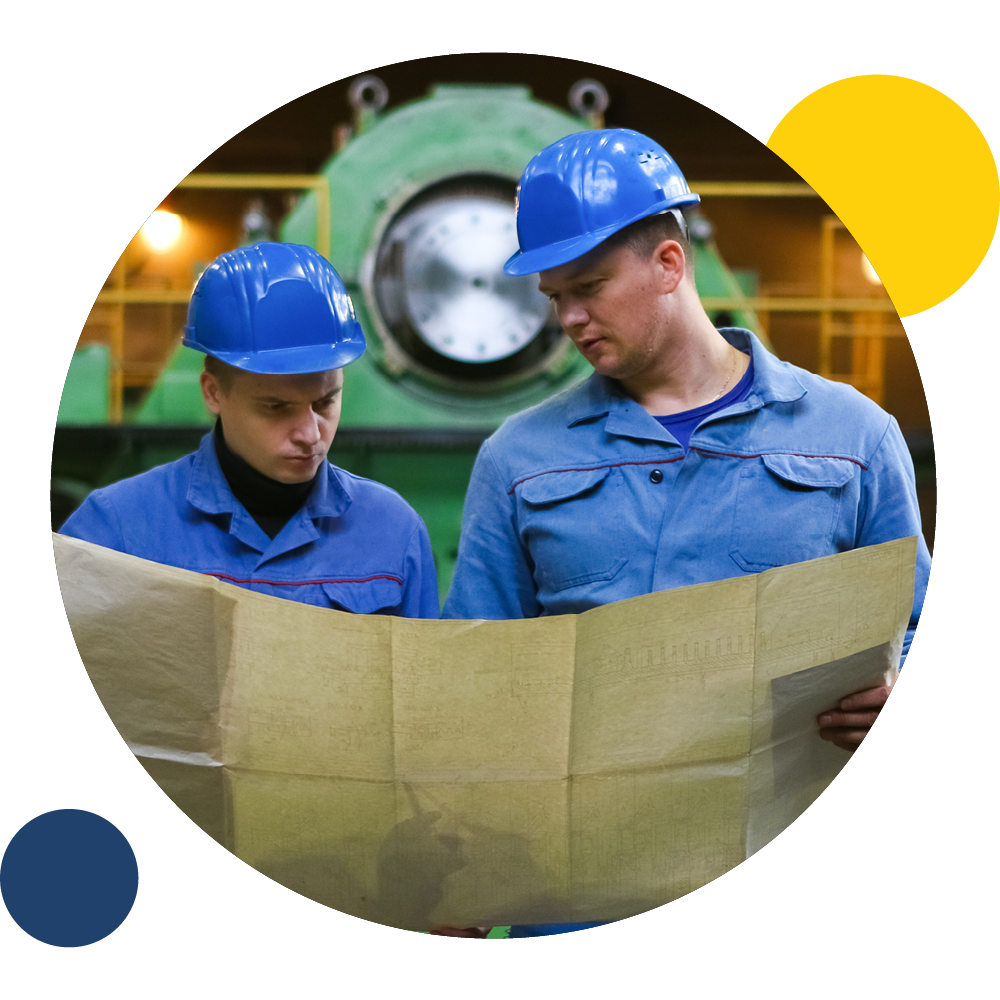 Safety, Compliance & Efficiency. Simplified.
Sonicu's alarm system allows you to handle any alert directly from a computer, tablet, or smartphone. Comments, resolving, and snooze are ways you can deal with any threat. Adding comments will be listed in chronological order so users can quickly view all history associated with the alarm.
REQUEST QUOTE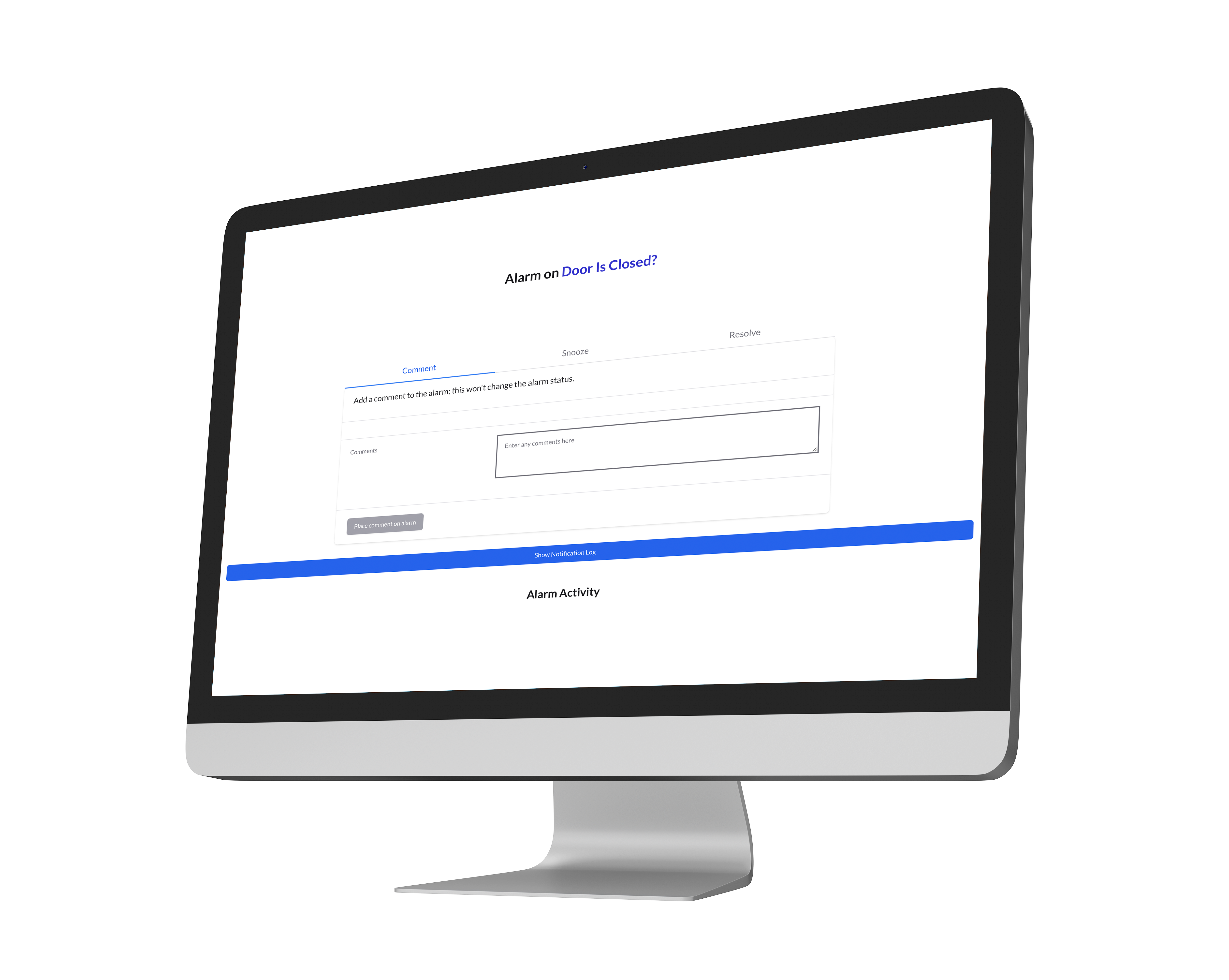 Frequently Asked Questions:
What is Current Monitoring?
Current monitoring involves measuring and tracking the electrical current flowing through a system or a device. It helps monitor power consumption, detect abnormalities, ensure equipment safety, and optimize energy usage. It involves the use of sensors or current transformers (CTs) to measure the magnitude and direction of current flow in a circuit.
Why is Current Monitoring Important?
Current monitoring is crucial for maintaining operational efficiency, preventing equipment failures, and ensuring electrical safety. It helps identify potential issues, optimize power usage, support preventive maintenance, and improve overall system performance. It empowers businesses to make data-driven decisions, mitigate risks, and improve the overall reliability and safety of their electrical systems.
How does Current Monitoring Work?
Current monitoring is typically done using sensors or current transformers placed in series with the load or conductor. These sensors measure the magnitude and direction of current flow, which is then recorded and analyzed to provide insights into power consumption, equipment performance, and potential issues. Current monitoring involves the use of sensors or current transformers to measure current levels, data acquisition for recording and digitizing the measurements, analysis to detect abnormalities or trends, and reporting and visualizing for insights and decision-making.
How Can Current Monitoring Help with Energy Efficiency?
By monitoring current levels, businesses can identify areas of high energy usage, detect energy wastage, and implement energy-saving measures. It enables load balancing, and power factor correction, and helps optimize energy distribution, resulting in improved energy efficiency and cost savings.
SoniCloud Platform
The dashboard provides aggregate views of all your monitored devices and offers many auto-generated reports including:
Alarm History & Resolution
Device Summary
NIST Sensor Calibration
Data Logs / Graphical Reports
User Login Reports
LEARN MORE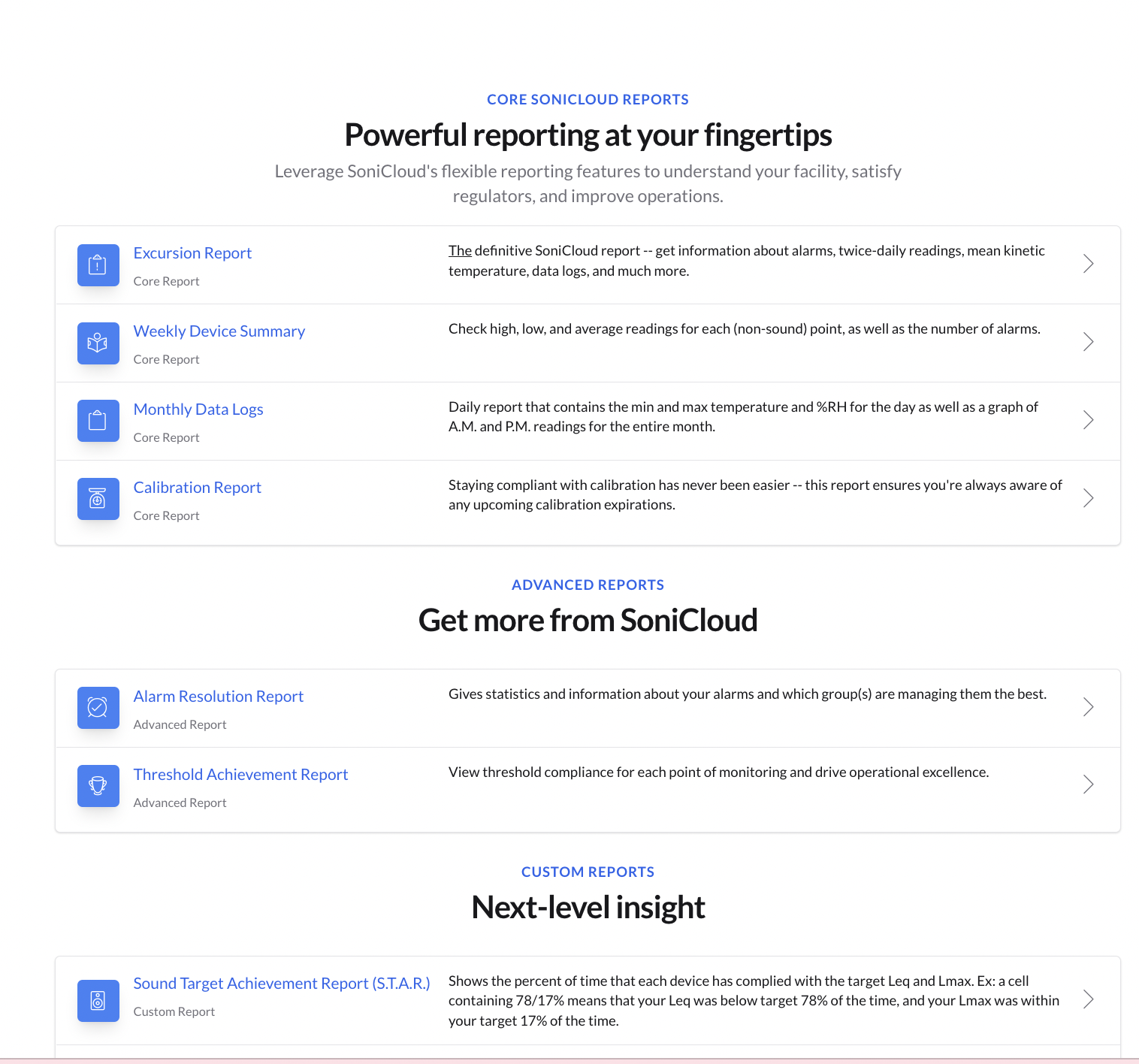 Dashboard Access 24/7
24/7 monitoring, unlimited access, advanced alarms
Dashboard views make it easy to manage all points of monitoring
SMART Reporting tools auto-generate management and audit reports
LEARN MORE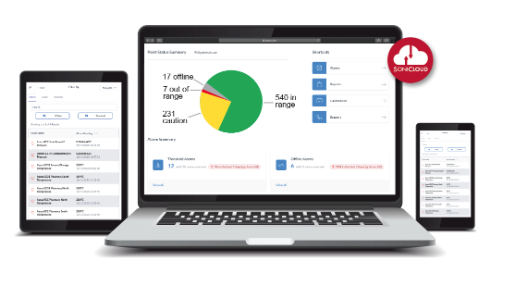 The Sonicu Difference
Advanced Alarming
Cloud-based software capabilities with predictive algorithms for tailored alarming to reduce alarm fatigue and spot trends.
SMART Sensors
SMART sensors with proprietary DataSync capture. Preserve and secure data in the event of transmission interruptions.
SMART Reporting
Automated logging and reporting unrivaled in the industry for effortless regulatory compliance.
Battery Backup
Industry-leading battery life on all sensors. In the event of a power outage Sonicu's wireless sensors continue to keep you notified.
The Safest Network
Virtual Private Network (VPN) on Verizon's cellular platform that will eliminate security concerns when transmitting data to the cloud.
Flexible Transmission
Replace server-based systems and eliminate IT concerns with a variety of transmission signals including: 4G/5G cellular, radio frequency, WiFi, and Ethernet.
Recalibration is Easy
All-digital temperature probes for easy calibration renewal with Sonicu's SNAP calibration program.
Ensuring Consistency
Service quality and connectivity reports provide detailed analysis of system operations.
Other Room Pressure and Condition Monitoring Resources