Freezer Temperature Monitoring System
If you're looking for a cloud-based hospital refrigerator (or freezer) temperature monitoring system that helps your team eliminate manual logging, improve compliance readiness and protect all your temperature sensitive assets, you've arrived at the right place.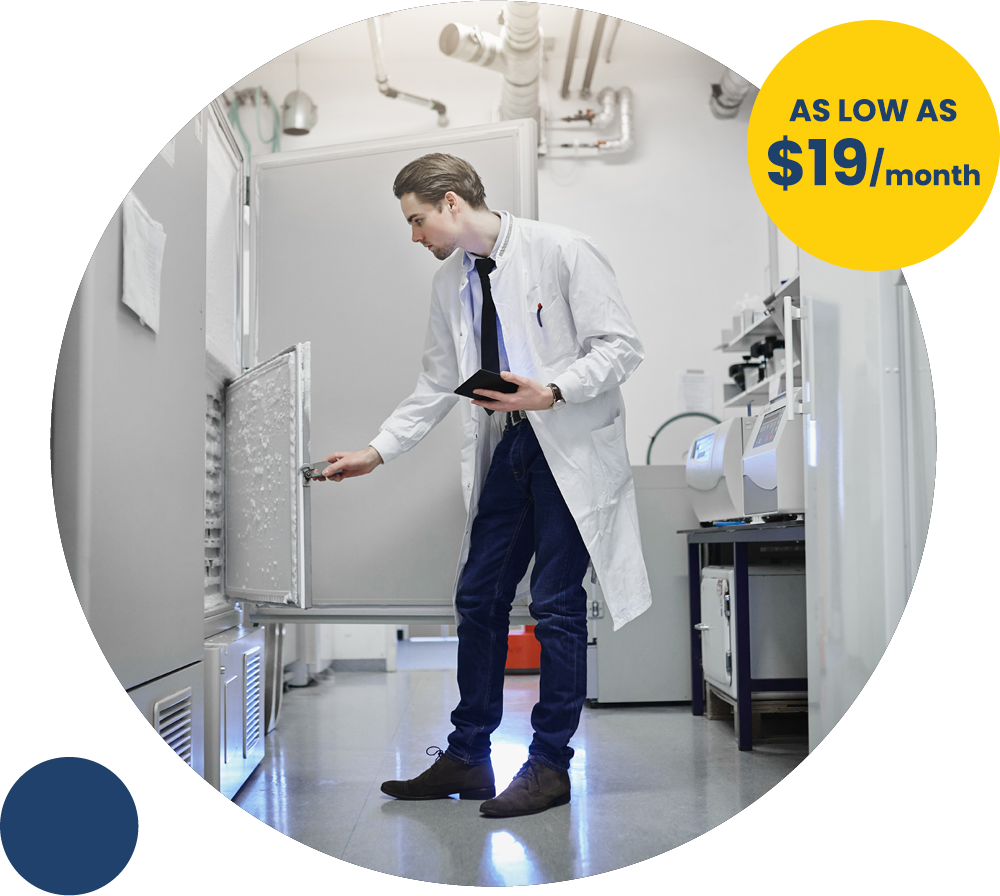 Let us help you evaluate your needs!
Safety:

Alerts to protect asset

Compliance:

Automated reports

Efficiency:

Reduced Manual Logging




And what makes us different?
Lifetime Warranty: Never buy hardware again!
Unlimited Users: Scale across your entire org
Connectivity Flexibility: Wi-Fi, Cellular or Data Hub

Phone call alarms:

Alerts won't get ignored
Mobile App: 500 Freezers in your pocket



All American made and supported!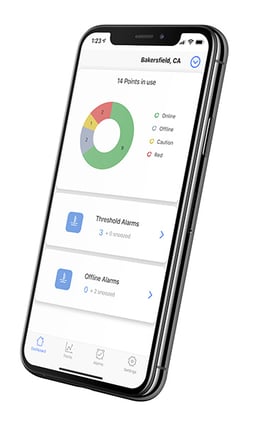 See What Customers Say About Sonicu
Asset Protection. Compliance Automation. And Reduced Manual Processes.

Sonicu serves thousands of professionals at hundreds of organizations across North America by improving how they monitor and manage their most sensitive assets and environments.


Professionals from healthcare, life science, laboratory and cold chain facility management turn to Sonicu to help them improve the way they do business.


Our Customers Save Lives.
At research or university locations without beds, it's not hard to imagine the time savings alone by simply not having staff manually record temperatures several times per day.
Sonicu has recently introduced its new SoniShield View in-room display which can show in real-time air pressure differential status.
And when coupled with the Sonicu Data Concentrator, facility managers can simply and affordably connect air pressure differential monitors from across an entire enterprise to their existing Building Automation (Management) System.
This commitment to innovation that helps our customers perform their jobs better, coupled with our American-based customer support that is never more than a phone call away is why Sonicu enjoys a 95 percent customer retention rate.
While our technology is intuitive and powerful, we know it's only as strong as the people who stand behind it.
We save them time and money. Any condition, any environment, any challenge.
The finest names in healthcare turn to Sonicu to improve safety, compliance readiness and staff efficiency.
Freezer Temperature Monitoring Systems
If you've ever worked in a restaurant's kitchen or in a healthcare facility that has designated refrigeration units for keeping certain medications and vaccines cool, you will know the importance of ensuring that those refrigerators are kept to the correct temperature.
When it comes to food service and the freezers and refrigerators in the kitchens — from walk-ins to refrigerators that store produce and dairy products — monitoring temperatures is one of the most important parts of the opening and closing check-ins.
However, manual monitoring of these temperatures and hand logged data can be prone to mistakes and errors that could result in a catastrophic problem that could lead to customers getting food poisoning. For example, if a refrigeration unit is not kept at the right temperature for too long a period of time, the food inside of it can spoil and cause food borne illnesses to customers who are consuming it.
So, rather than counting on (and risking the errors of) employee monitoring and manual data entries, it can be extremely beneficial for businesses in this industry to utilize a temperature monitoring system to monitor and log the temperature of the refrigeration and freezer units.

These systems can offer 24/7 automated data logging capabilities as well as alerts for when the temperature of the unit is not within the acceptable range so that immediate action can be taken to remedy the situation. With a wireless temperature monitoring system that utilizes the cloud, you can easily check the status of any unit at any time from whatever device you are using.
Now, the food industry is not the only type of industry that can dramatically benefit from a refrigerator temperature monitoring system. The healthcare industry as well requires the use of refrigeration and freezer units to keep certain medications or other substances stored safely and properly.
Because these monitoring systems are so incredibly helpful for any facility that needs to regulate refrigerator or freezer temperatures, there are several options available on the market today.
From ethernet temperature sensor systems to wireless SMART sensors and alert systems, there are plenty of options for you to choose from when considering what kind of temperature monitoring system you want to put in place for monitoring your fridges and freezers.

Freezer Monitor
Finding out the best way to monitor and log the temperature of your freezer and refrigerator units can be a challenging task — especially if you are relying on your employees to manually monitor and input the temperature logs and ensure that each freezer or refrigeration unit is being kept at the right temperature.
While manual monitoring can be effective in smaller businesses or facilities, when you have a lot of different refrigeration or freezer units that you need to monitor all at once, it can be extremely difficult to ensure accurate and properly temperature-regulated refrigeration for all of them.
Think about it this way, if you have 4 different refrigeration or freezer units — holding temperature-sensitive items, such as certain medications, vaccines, or perishable foods — and you are only checking their internal temperatures two or three times a day.
If one of those (or a few of them) gets too hot, you have to guess how long they have been outside of the acceptable temperature range, which means that you may have to get rid of all of the items stored in them because they have been spoiled.
To lessen the chances of having to do this, you'd need to monitor the temperatures of your refrigeration and freezer units more frequently.
But, if you are having employees manually do this monitoring and logging, they would end up spending a lot of time checking in on temperatures and could also easily misread or mis-enter a number and cause issues down the line.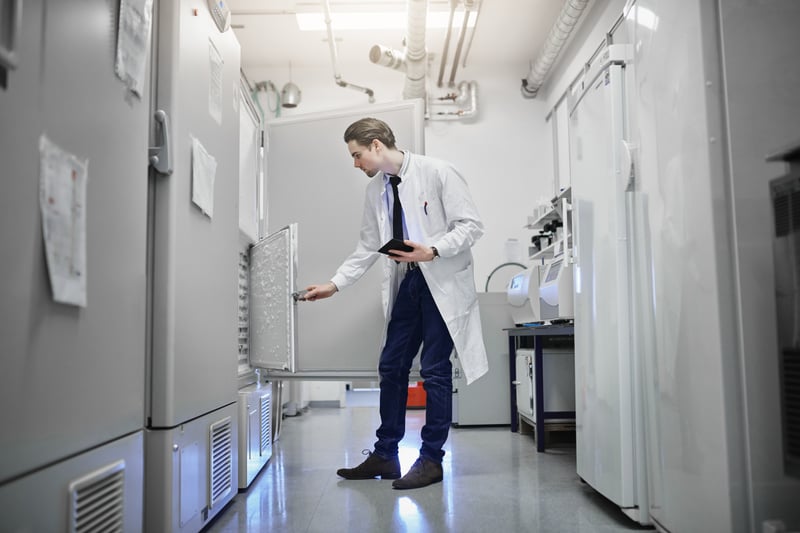 Best Freezer Alarm
If you are looking to implement a temperature monitoring system in your facility you'll likely want to implement the best option available. This can, however, be difficult. To determine which freezer alarm may be the best freezer alarm for your business, you will need to ensure that the monitoring system and alarm will offer you the features and tools that you want to best help your business.
There are several different freezer temperature alarm WiFi and wired options available on the market today that you can choose from.
This can be both a great opportunity to ensure that your business is getting the right tools that can dramatically improve your temperature monitoring systems and also be an incredibly daunting task to sift through and pick a single best WiFi freezer alarm.
Finding the "best" may not necessarily be the best approach. It can be much more beneficial, and less intimidating, to simply search for a solution that offers you the tools and features you need to ensure that your temperature-sensitive items are being stored at the proper temperatures.
For example, a temperature monitoring system like Sonicu is remote, automated, and operates 24/7 so that you can feel confident that your products are being held at the right temperatures even in the middle of the night. Sonicu's Smart alarm system will notify you by email, call, or text whenever a freezer or refrigerator unit is not at the right temperature so that you can easily take immediate action and improve the likelihood of saving the temperature-sensitive products before they spoil.
Pharmacy Temperature Monitoring System
One industry where constant and accurate temperature monitoring is extremely important is the healthcare industry.
From pharmacies to hospitals, having a regulated temperature monitoring system can be incredibly important to making sure that temperature-sensitive materials — such as blood supplies, medications, and vaccines — are kept properly.
Due to the quantity of medical refrigerator and freezer units that many hospitals and other healthcare facilities often use at the same time, a systematic lab temperature monitoring system is often a more effective and accurate way of ensuring that all freezer and refrigerator units are held at the proper temperatures.
For this reason, a lot of healthcare organizations can find it extremely difficult to ensure that all of their refrigerators and freezers are held at the proper temperature if all of the temperatures are being monitored manually by employees just a few times a day.
Without constant monitoring, it can be difficult to determine exactly when a refrigerator or freezer has gotten outside of the accepted temperature range and how long it has been like that.
Because of this, many hospitals find that using a hospital refrigerator temperature monitoring system can help them to not only better keep tabs on their refrigeration units but also help to give them more of a chance in saving potential losses of inventory.
For example, if a refrigerator holding a vaccine loses power and gets too hot, a temperature monitoring system, like Sonicu, will notify the hospital (or other healthcare facilities) staff so that they can take action and try to preserve their vaccines before they have surpassed the window of time that they can still be effective.
This makes temperature monitoring systems that offer alarm tools an incredible asset to healthcare organizations of all kinds — such as pharmacies and hospitals.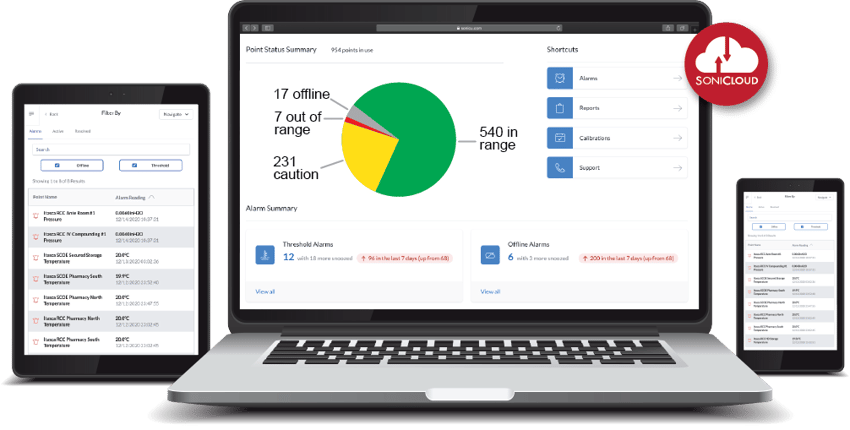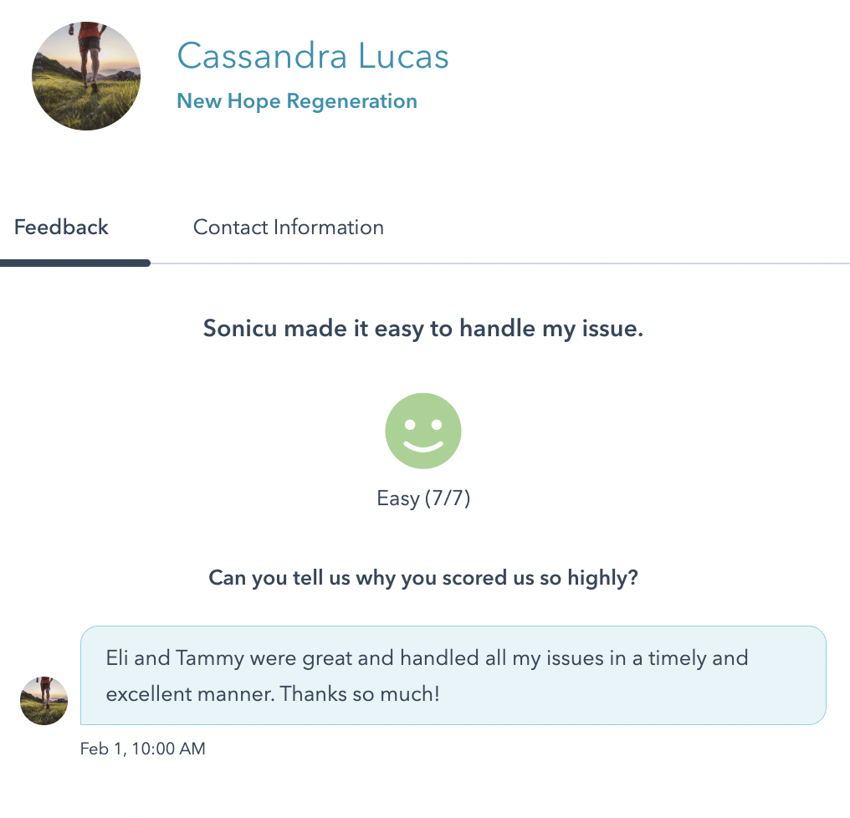 American-based Customer Support: Robust & Reliable High Touch Service
Software and technology is only as good as the people who stand behind it.
At Sonicu, that means our team of American-based customer success managers who are never more than a phone call away to help field and fix any service issues.
Our probes and sensors are placed in demanding frozen environments and our software literally sends billions bits of data monthly, meaning there's alway the potential for a hiccup on either the hardware or software.
We are committed to fielding every customer service request promptly and addressing our customer's concerns promptly and professionally.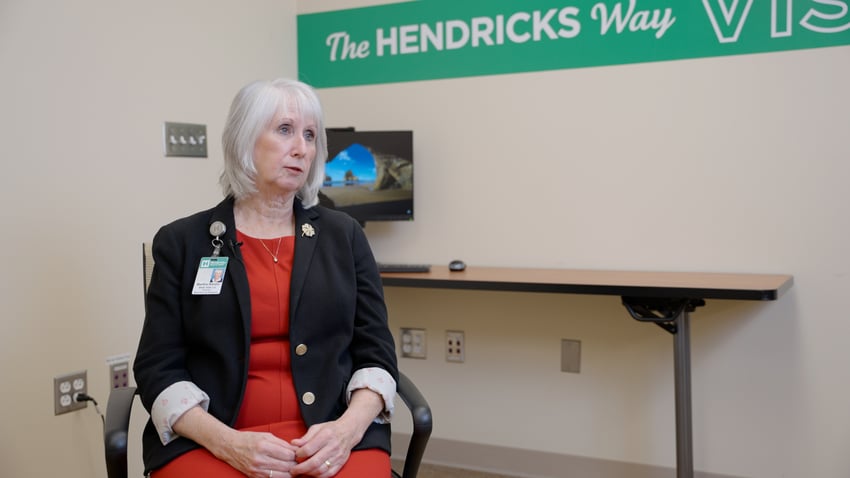 "I like to say that every refrigerator or freezer is like a car in that they all behave a bit differently,
and then every now and then you just get a bad boy who doesn't want to perform as we need it to,"
Martha Rardin, Director, Nutrition and Dietetics, Hendricks Regional Hospital.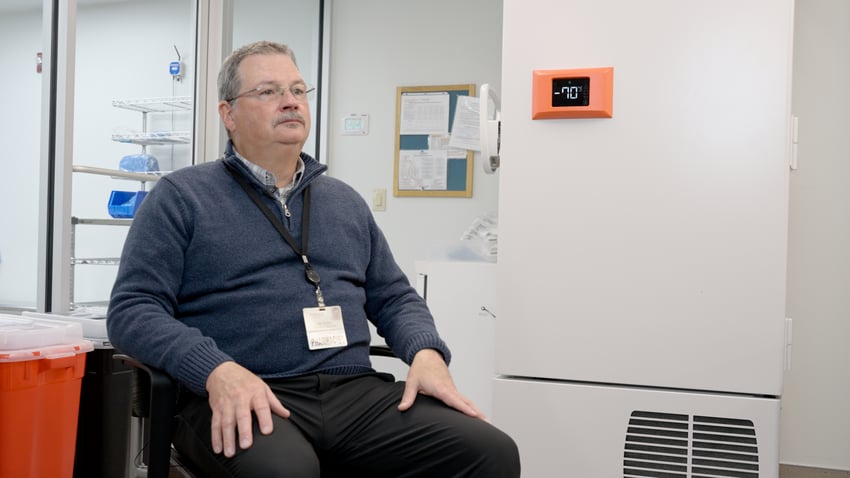 "Sonicu has been a powerful tool to identify which units are behaving out of spec and get our team
to fix them before we have a serious issue."
Tim Livesay, Director, Hancock Regional Hospital Pharmacy Director


Temperature Monitoring Resources