HVAC Filter Monitoring
Protect your HVAC system from the negative impacts of clogged or dirty filters with our wireless HVAC filter monitoring system. Drive down filter costs and energy consumption.

Our advanced technology enables the detection and monitoring of filter conditions, ensuring optimal performance and indoor air quality.

Our filter monitoring sensors promptly report any issues, providing real-time alerts that can be customized to your specific requirements.
REQUEST QUOTE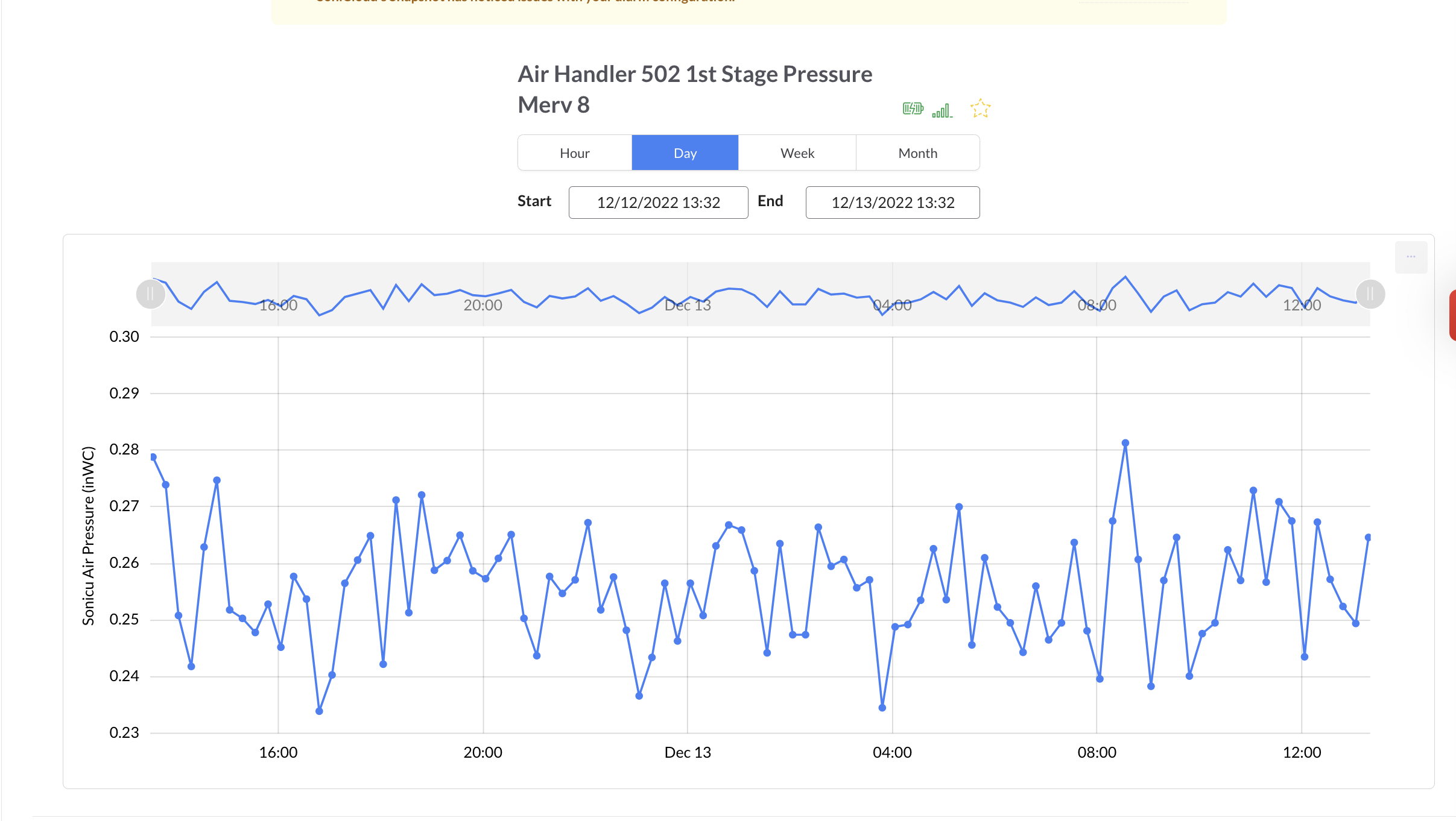 Ensure Filter Efficiency and Indoor Air Quality
Sonicu's advanced HVAC filter monitoring system offers round-the-clock monitoring of filter efficiency to maintain optimal indoor air quality. Our system is designed to provide accurate and reliable measurements, giving you confidence that your HVAC filters are performing effectively.
HVAC Filter Monitoring is ideal for:
- Cleanrooms
- Commercial Buildings
- Hospitals
- Pharmacies
- Research Facilities
- Server Rooms
- Warehouses
With Sonicu's HVAC filter monitoring, you can proactively track filter performance, ensure clean and healthy air, and optimize maintenance schedules for efficient HVAC operation.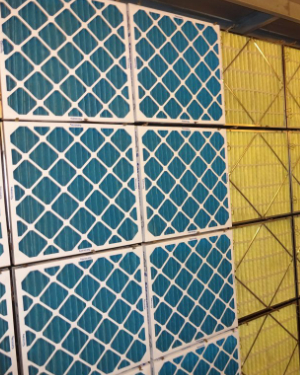 Stay Ahead of HVAC Filter Issues with Sonicu's Advanced Monitoring Solutions
Don't wait for filter problems to impact your HVAC system's performance. Take a proactive approach to protect your business and equipment.
Our HVAC filter monitoring systems are equipped with cutting-edge sensor technology, ensuring early detection of filter issues. By continuously monitoring filter conditions, our solutions alert you to potential problems before they escalate.
With real-time monitoring and customizable alert notifications via call, text, email, and push notifications, you can stay informed about your HVAC filter performance at all times.
Prevent disruptions and optimize maintenance by relying on Sonicu's state-of-the-art HVAC filter monitoring solutions.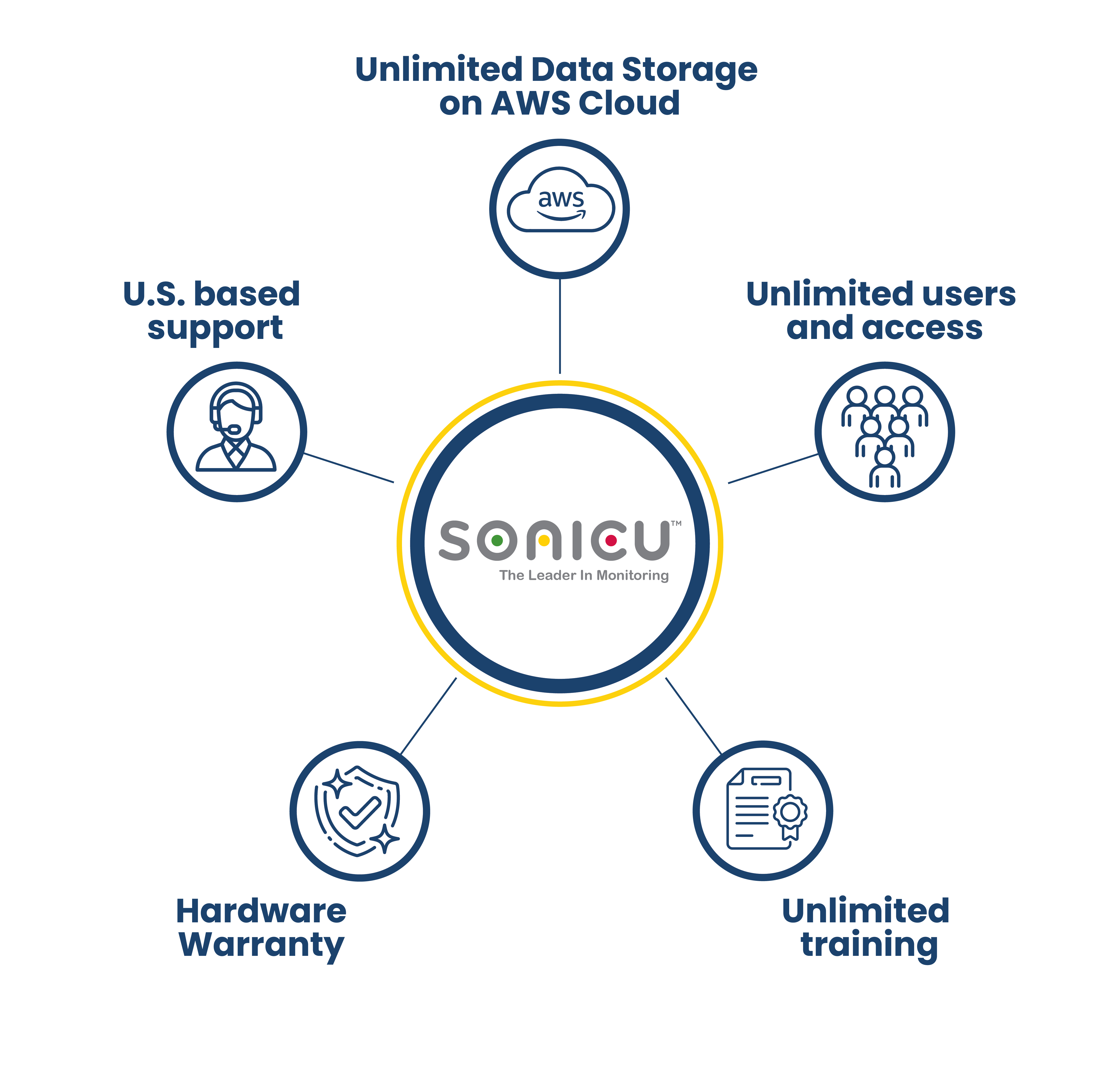 Safety. Simplified.
Sonicu's alarm system allows you to handle any alert directly from a computer, tablet, or smartphone.
Managing comments, resolving, and snoozing are easy via the SoniCloud mobile app.
REQUEST QUOTE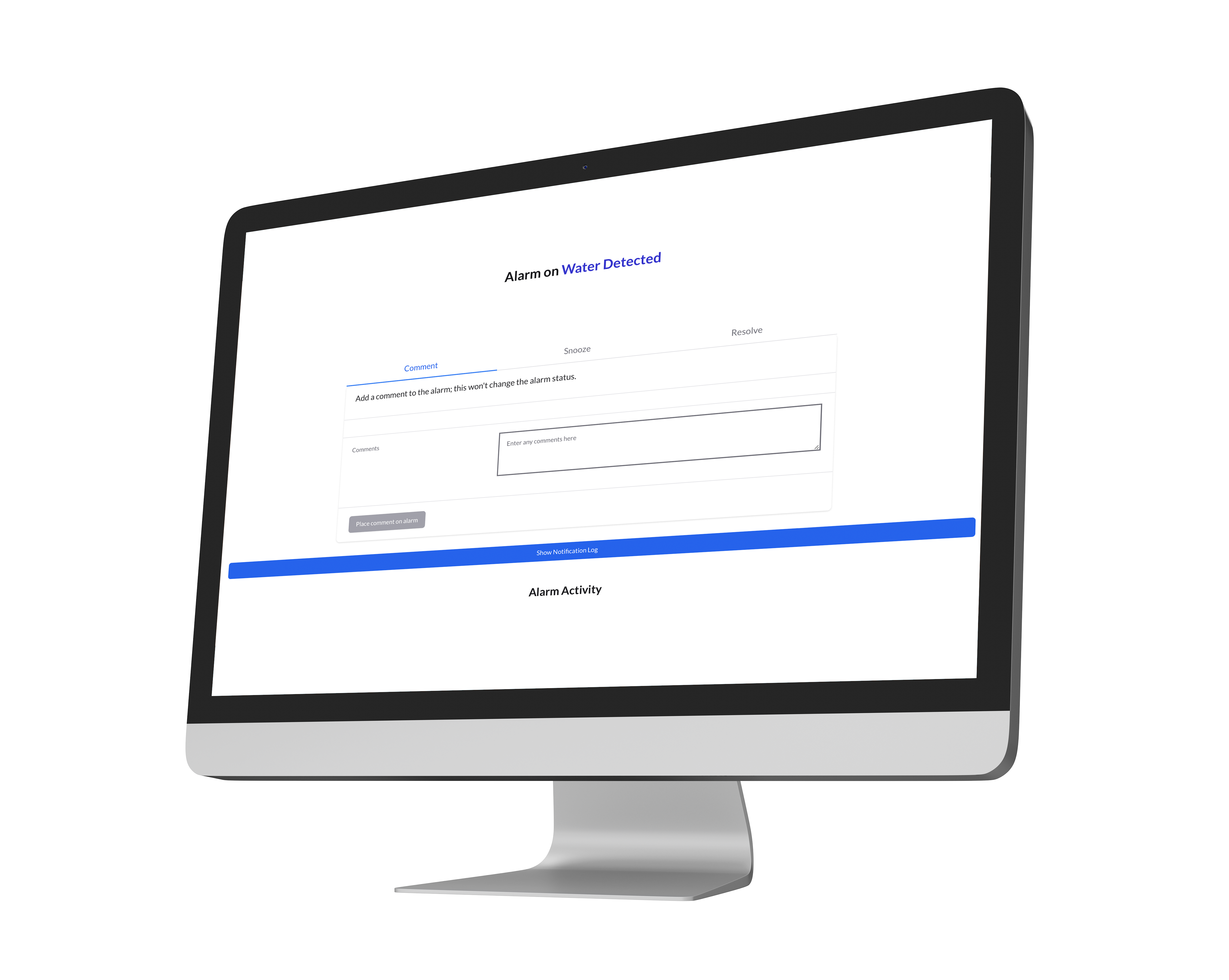 FAQ: HVAC Filter Monitoring
Why is HVAC Filter monitoring important in various settings?
HVAC filter monitoring is important in various settings due to several reasons. It helps maintain indoor air quality by ensuring clean and effective filters, promoting healthier environments. By monitoring filter conditions, HVAC system efficiency is optimized, leading to energy savings and extended equipment lifespan.
Regular monitoring also prevents system malfunctions, enhances performance, and aids in compliance with air quality standards. Additionally, clean filters contribute to occupant health and comfort by reducing allergens and airborne particles.
Overall, HVAC filter monitoring plays a crucial role in creating efficient, compliant, and healthy indoor environments.
How does Sonicu's system ensure real-time monitoring?
Sonicu's HVAC filter monitoring system ensures real-time monitoring through continuous analysis of sensor data. The system promptly detects any anomalies or changes in filter conditions.
In the event of a filter issue, such as clogging or reduced efficiency, the system triggers immediate notifications via phone calls, email, SMS, and push notifications to the Sonicu mobile app.
This ensures that you receive instant updates and can take prompt action to address any filter-related issues. With Sonicu's system, real-time monitoring of HVAC filters is made simple and effective.
Can the alerts be customized?
We understand that every situation is unique, and your monitoring needs may differ from others.
That's why Sonicu's system allows you to customize alerts based on your specific requirements.
Whether you need alerts for specific areas, during certain time periods, or tailored to different stakeholders, our flexible alert system ensures you receive the right information at the right time.
What are the potential consequences of neglecting HVAC filter maintenance?
Neglecting HVAC filter maintenance can lead to several consequences. Dirty or clogged filters reduce indoor air quality, causing discomfort and respiratory issues for occupants. Restricted airflow increases energy consumption and decreases energy efficiency.
Accumulated debris on HVAC components can result in equipment wear, breakdowns, and costly repairs. Poorly maintained filters can lead to system performance issues, inadequate ventilation, and potential health risks from microbial growth.
SoniCloud Platform
The dashboard provides aggregate views of all your monitored devices and offers many auto-generated reports including:
Alarm History & Resolution
Device Summary
NIST Sensor Calibration
Data Logs / Graphical Reports
User Login Reports
LEARN MORE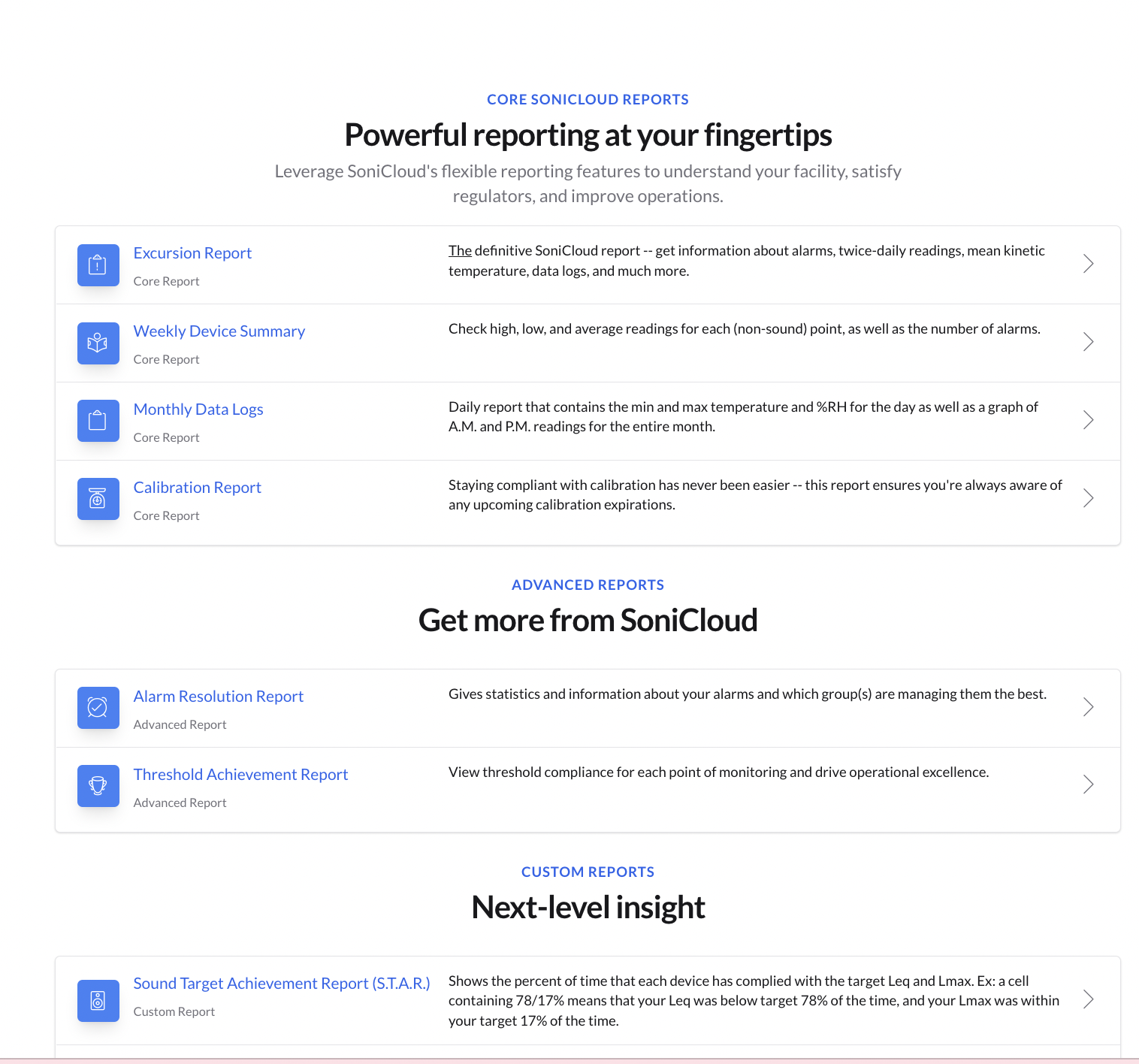 Dashboard Access 24/7
24/7 monitoring, unlimited access, advanced alarms
Dashboard views make it easy to manage all points of monitoring
SMART Reporting tools auto-generate management and audit reports
LEARN MORE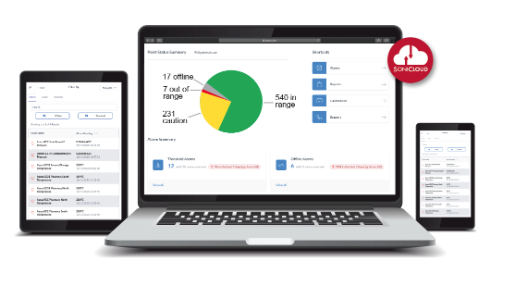 The Sonicu Difference
Advanced Alarming
Cloud-based software capabilities with predictive algorithms for tailored alarming to reduce alarm fatigue and spot trends.
SMART Sensors
SMART sensors with proprietary DataSync capture. Preserve and secure data in the event of transmission interruptions.
SMART Reporting
Automated logging and reporting are unrivaled in the industry for effortless regulatory compliance.
Battery Backup
Industry-leading battery life on all sensors. In the event of a power outage, Sonicu's wireless sensors continue to keep you notified.
The Safest Network
Virtual Private Network (VPN) on Verizon's cellular platform will eliminate security concerns when transmitting data to the cloud.
Flexible Transmission
Replace server-based systems and eliminate IT concerns with a variety of transmission signals including: 4G/5G cellular, radio frequency, WiFi, and Ethernet.
Recalibration is Easy
All-digital temperature probes for easy calibration renewal with Sonicu's SNAP calibration program.
Ensuring Consistency
Service quality and connectivity reports provide a detailed analysis of system operations.
Other Room Pressure and Condition Monitoring Resources