Refrigerant/Ammonia Leak Detection
Shield your property from the destructive impact of refrigerant and ammonia leaks with our advanced wireless leak detection system.
Our sensors are designed specifically for refrigerant and ammonia leaks, they utilize Wi-Fi and Cellular signals to swiftly detect and alert potential hazards.
REQUEST QUOTE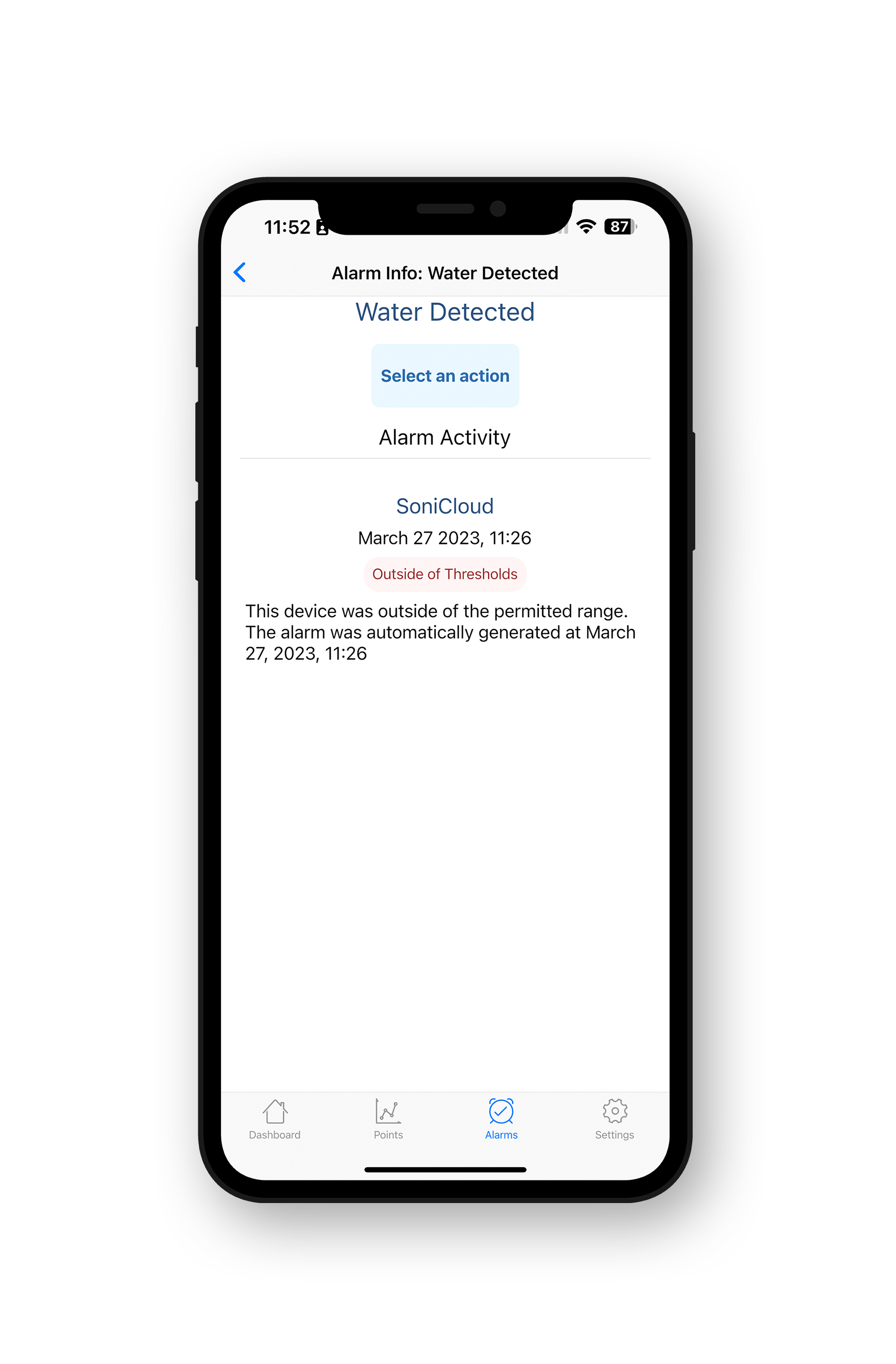 Industries Revolutionizing Refrigeration Safety
With Sonicu's advanced technology, you can detect refrigerant and ammonia leaks in real-time, ensuring prompt response and preventing potential hazards.
Our sensor system utilizes state-of-the-art detection methods, guaranteeing accurate and reliable results.
Water Leak Detection is ideal for:
- Cleanrooms
- Data Centers
- Hospitals
- Pharmacies
- Restaurants
- Schools
- Server Rooms
- Warehouse and Supply Chain Management
- Universities
- And Others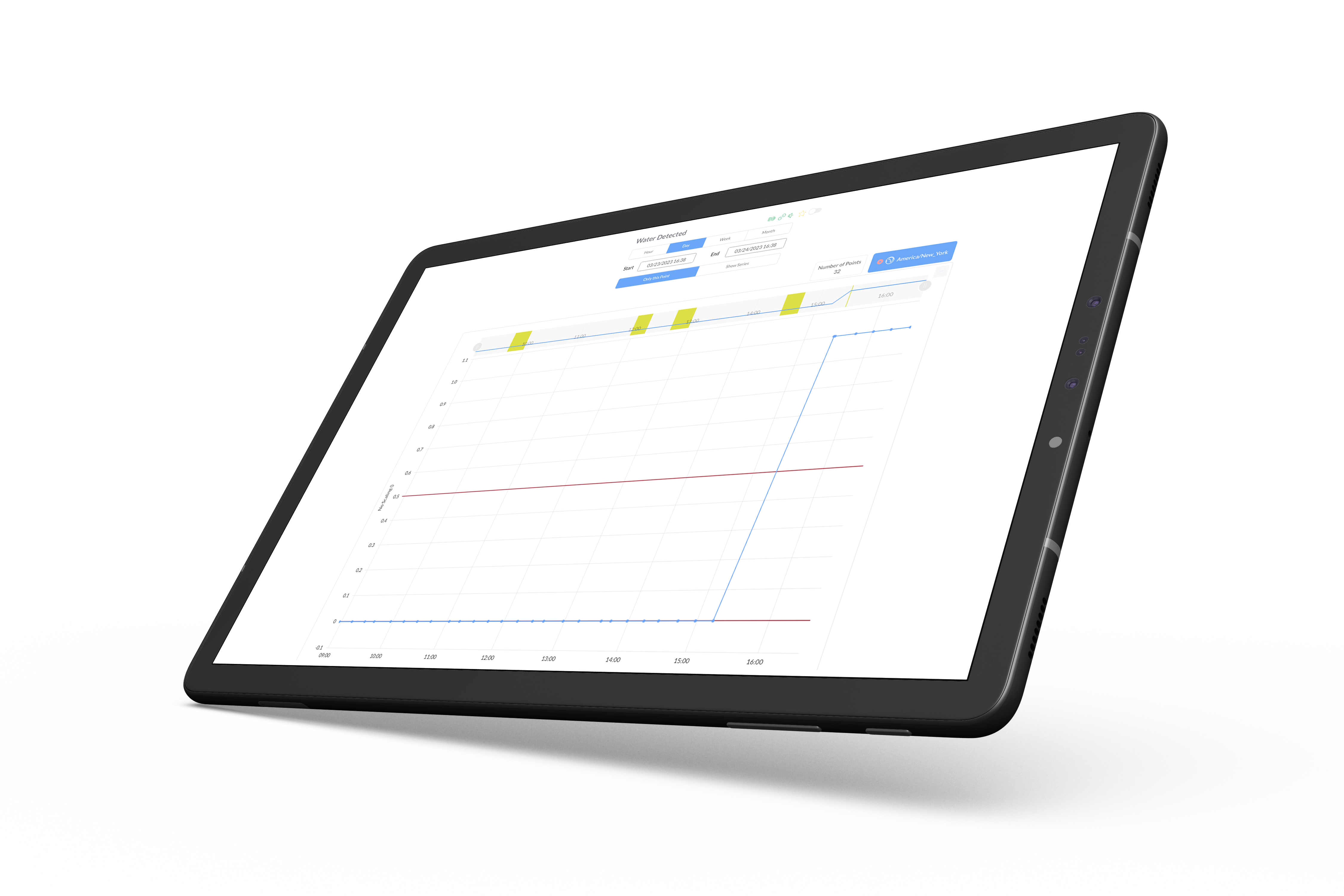 Detect, Notify, Act: Sonicu Keeps You Ahead of Refrigeration Leaks
Stay ahead of leaks with continuous monitoring of refrigerant and ammonia levels. Our system provides instant notifications, empowering you to take swift action and minimize damage.
Rely on Sonicu's sensor system for precise and trustworthy leak detection. Our cutting-edge technology minimizes false alarms and provides accurate measurements, enhancing response effectiveness.
Our state-of-the-art sensor technology and real-time monitoring systems are designed to deliver alerts via call, text, email, and push notifications.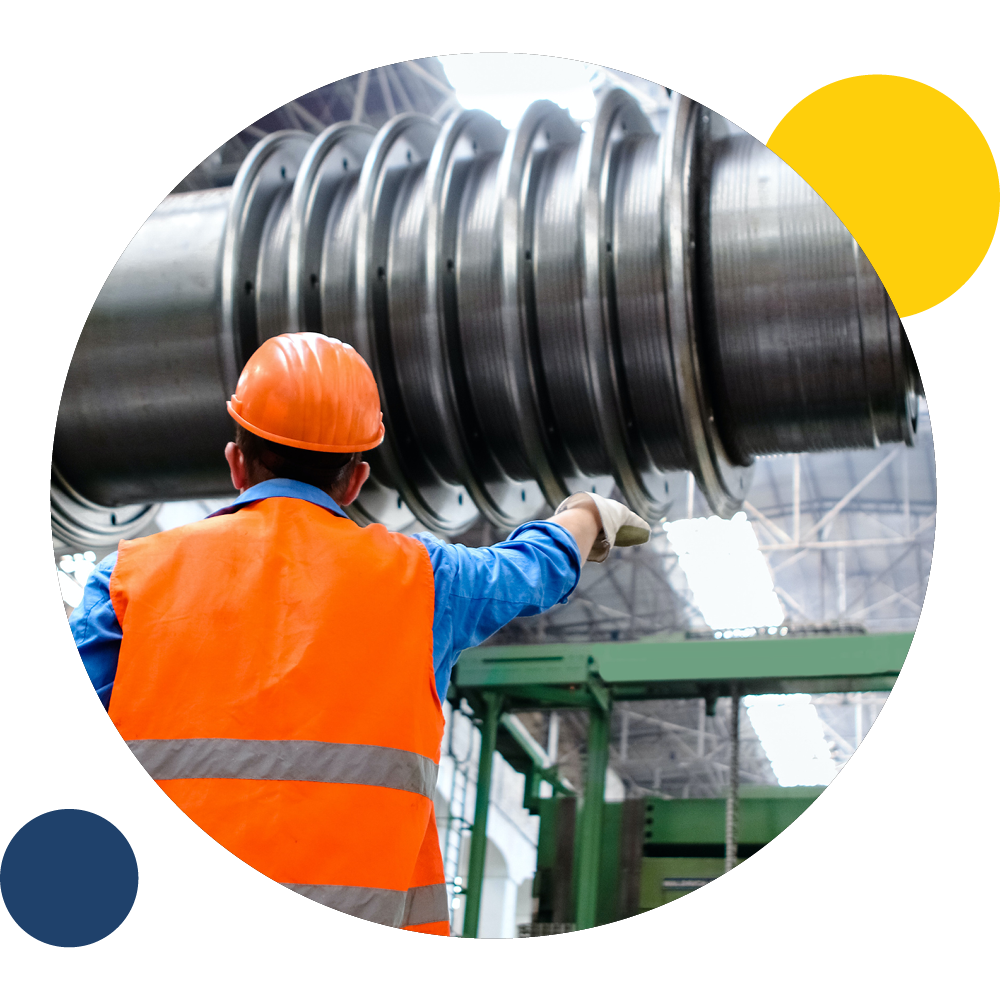 Safety. Simplified.
Sonicu's alarm system allows you to handle any alert directly from a computer, tablet, or smartphone.
Managing comments, resolving, and snoozing are easy via the SoniCloud mobile app.
REQUEST QUOTE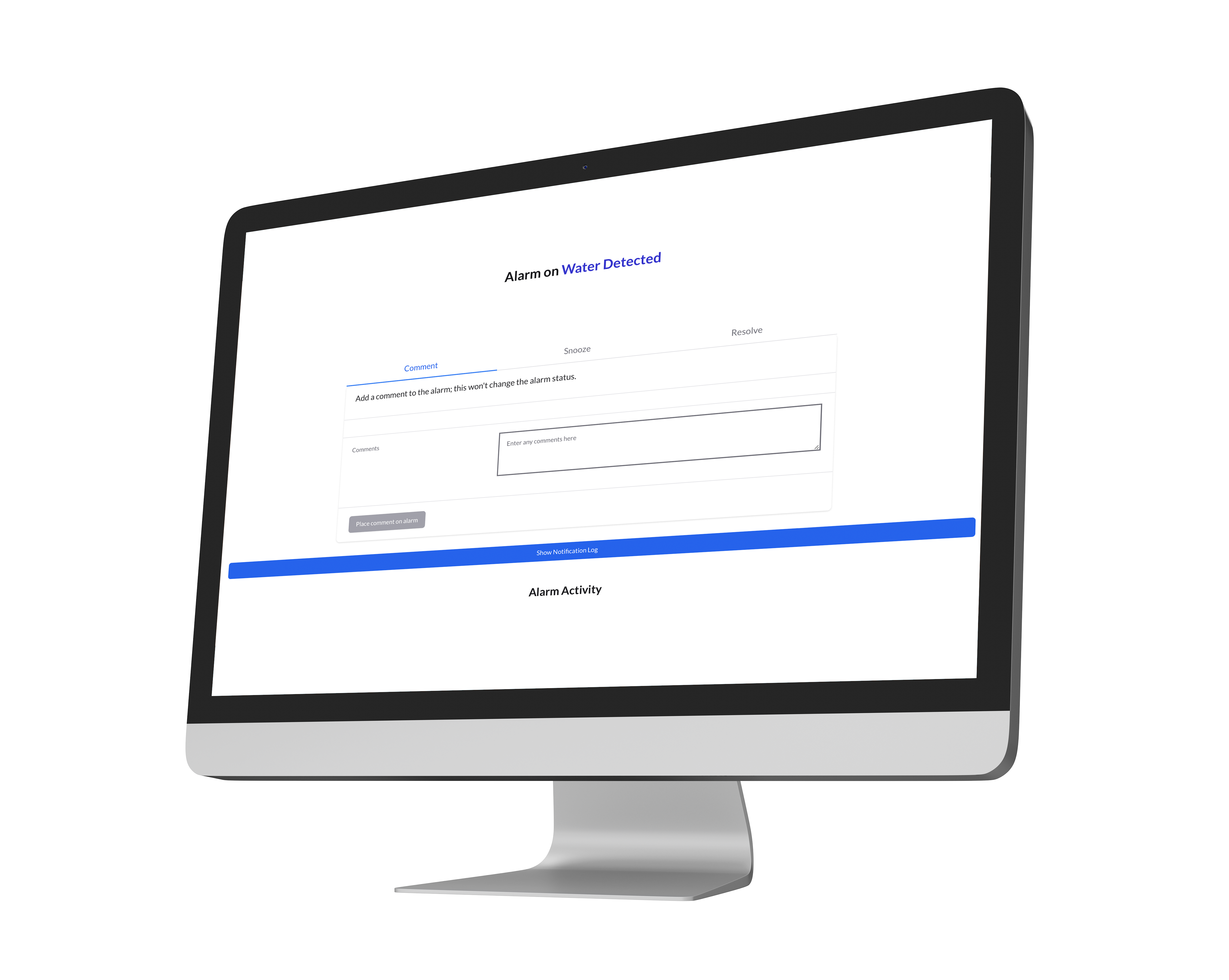 FAQ: Refrigeration/Ammonia Leak Detection Solutions by Sonicu
How does the Sonicu Refrigerant and Ammonia Leak Detection Sensor System work?
Our sensor system utilizes advanced technology to continuously monitor refrigerant and ammonia levels in real-time.
It detects leaks by analyzing the presence of these substances and promptly alerts you to take necessary action.
What types of refrigerant and ammonia leaks can the system detect?
Our monitoring system operates in real-time, continuously analyzing the sensor data to detect any anomalies or signs of water leaks.
As soon as a leak is detected, the system triggers instant notifications through various channels including, phone calls, email, SMS, and push notifications to the SoniCloud mobile app.
Can the alerts be customized?
We understand that every situation is unique, and your monitoring needs may differ from others.
That's why Sonicu's system allows you to customize alerts based on your specific requirements.
Whether you need alerts for specific areas, during certain time periods, or tailored to different stakeholders, our flexible alert system ensures you receive the right information at the right time.
Does Sonicu offer 24/7 monitoring and support?
Refrigeration leaks can occur at any time, day or night. That's why Sonicu provides round-the-clock monitoring and support, ensuring that you are protected at all times.
Our dedicated team of experts is available to assist you in monitoring, interpreting data, and providing guidance to mitigate the impact of these leaks.
Sonicu: Refrigeration/Ammonia Sensor for Leak Detection and Prevention
Don't leave your facility vulnerable to the risks of undetected refrigerant and ammonia leaks. Choose Sonicu's innovative Leak Detection System and experience peace of mind, operational continuity, and a safer environment.
Contact us today to learn more about how Sonicu's advanced technology can revolutionize your leak detection strategy. Together, let's secure your facility and protect against the hidden dangers of refrigerant and ammonia leaks.
REQUEST QUOTE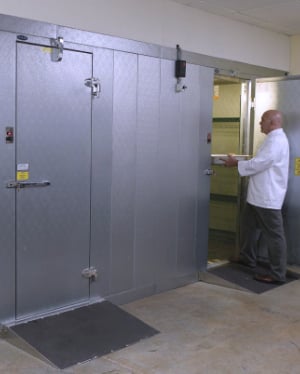 SoniCloud Platform
The dashboard provides aggregate views of all your monitored devices and offers many auto-generated reports including:
Alarm History & Resolution
Device Summary
NIST Sensor Calibration
Data Logs / Graphical Reports
User Login Reports
LEARN MORE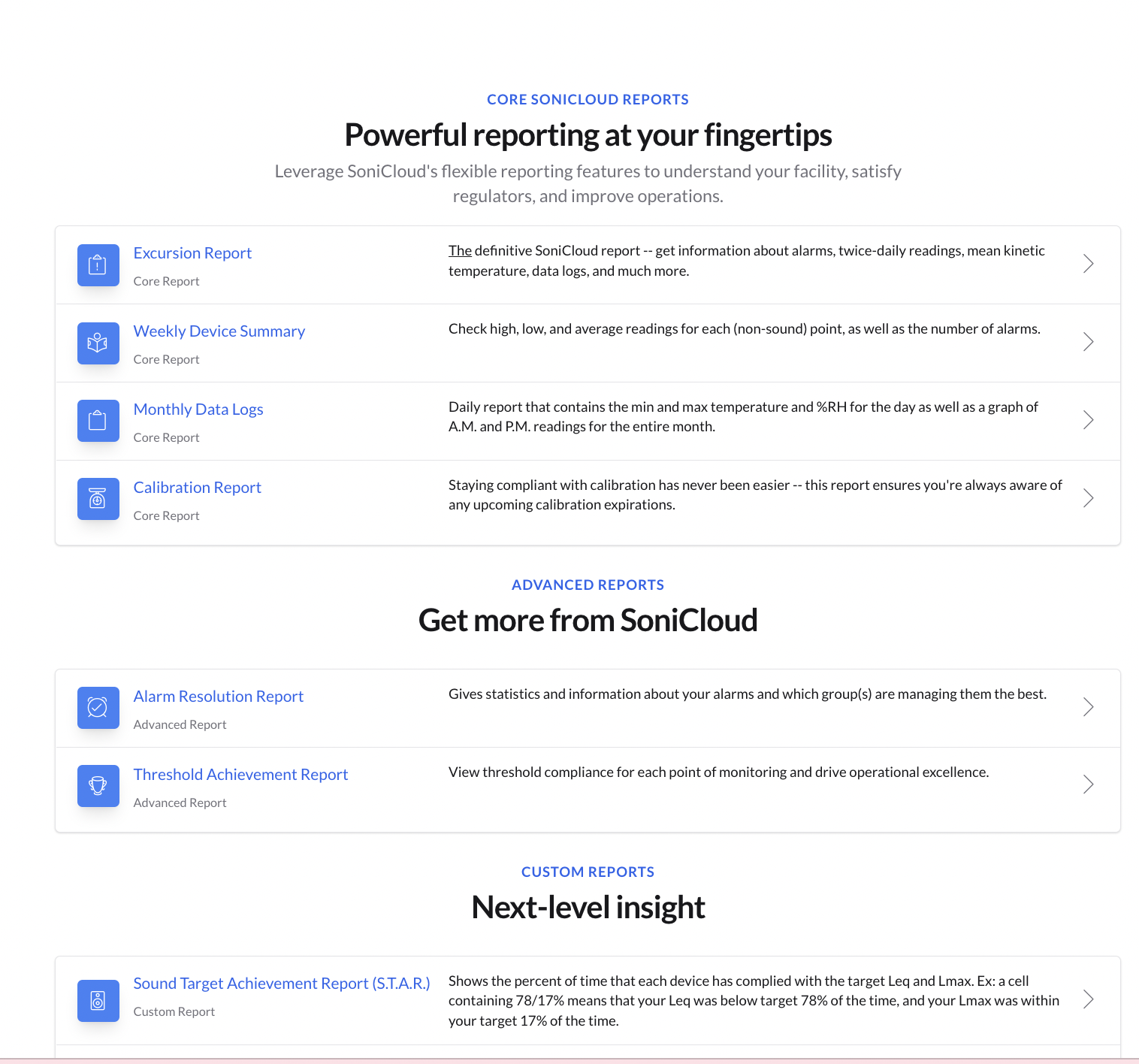 Dashboard Access 24/7
24/7 monitoring, unlimited access, advanced alarms
Dashboard views make it easy to manage all points of monitoring
SMART Reporting tools auto-generate management and audit reports
LEARN MORE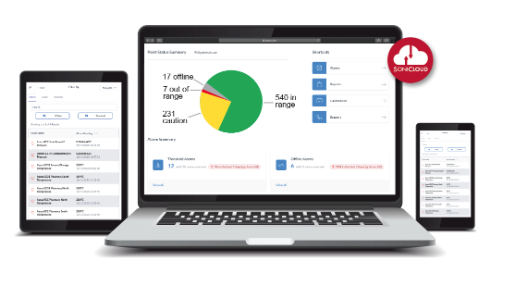 The Sonicu Difference
Advanced Alarming
Cloud-based software capabilities with predictive algorithms for tailored alarming to reduce alarm fatigue and spot trends.
SMART Sensors
SMART sensors with proprietary DataSync capture. Preserve and secure data in the event of transmission interruptions.
SMART Reporting
Automated logging and reporting are unrivaled in the industry for effortless regulatory compliance.
Battery Backup
Industry-leading battery life on all sensors. In the event of a power outage, Sonicu's wireless sensors continue to keep you notified.
The Safest Network
Virtual Private Network (VPN) on Verizon's cellular platform will eliminate security concerns when transmitting data to the cloud.
Flexible Transmission
Replace server-based systems and eliminate IT concerns with a variety of transmission signals including: 4G/5G cellular, radio frequency, WiFi, and Ethernet.
Recalibration is Easy
All-digital temperature probes for easy calibration renewal with Sonicu's SNAP calibration program.
Ensuring Consistency
Service quality and connectivity reports provide a detailed analysis of system operations.
Other Room Pressure and Condition Monitoring Resources