Cryostorage, Ultra Low Temperature, Research & Laboratory
Xytex Sperm Bank
""Our clients often store long term with us. This includes vials for family building in the future.
Having safe and secure storage provides reassurance that any future family building efforts will be protected.

Sonicu gave us the ability to more easily put our head on the pillows and sleep easier at night knowing we had invested in a strong monitoring system."


Dennis Marchesi, Laboratory Director, Xytex
550+
Customers in all 50 states
USA
American-made products and customer service
Key Takeaways:
Regulatory Agencies Compliance Streamlined

Food and Drug Administration, Department of Agriculture, County Health Department, and SQF & NSF Third-Party Certified

Enterprise Wide Solution: 17 points of monitoring

Stakeholders: Vice President of Operations and Safety Manager
Like a lot of lab directors in his role, Dennis Marchesi used to take the reliability of his liquid nitrogen tanks for granted.

Then 2014 happened.

That was the year that shook his industry, as two catastrophic liquid nitrogen failures woke up laboratory directors across the country to the fallibility of what were once considered nearly indestructible systems.

The first happened at an Ohio fertility clinic and resulted first in the loss of scores of frozen eggs and sperm.

Next came the avalanche of lawsuits from families who froze their specimens ahead of cancer treatment that would leave them unable to have children.

Then a Beverly Hills fertility clinic suffered the same loss.

And there were similar distraught clients seeking redress in civil court.

"Our industry has not been the same since, and for good reason. It woke a lot of us up that these tanks are not perfect, and that we've got to do a better job of protecting our clients with improved systems and processes," Marchesi said.

When he took over the lab operations at Xytex in 2021, he immediately turned to find a replacement for their legacy monitoring solution.

He realized that too many alarms from their legacy temperature monitoring system were causing staff stress, running the risk of their own catastrophic failure.

He searched for a more user-friendly system with tiered alarming and alert buffering.

"Getting the alarms and alerts dialed in just right is not a small matter," he said.
"When you get too many, it runs the risk of fatigue and someone missing the one that really matters. We knew we had to find the technology that could help us find that balance."
Solving a unique challenge: Monitoring frozen and ambient temperatures to protect families in search of their miracles
Sonicu helped Xytex Laboratories improve its monitoring efforts by placing an ultra-low temperature sensor inside its liquid nitrogen cryogenic tanks as well as placing a non-buffered probe on the outside of the tank and connecting both to the Duo meter and their Sonicu software application.

A non-buffered sensor more rapidly captures temperature changes.

"Our liquid nitrogen tank is like a thermos with insulation running along the sides, so the path of least resistance for anything to get out is through the top opening," Marchesi said.

"By placing a temperature monitor on the outside, we will know quickly when the temperature starts falling on the outside and gives us an opportunity to respond more quickly."

Xytex Laboratories also took advantage of Sonicu's unique-to-the-industry SoniLink connectivity option, allowing for up to 500 meters to connect to a single hub.

While the application is unique, the approach is common, said Sonicu Chief Revenue Officer Joe Mundell.

The external temperature monitoring probe is part of Sonicu's ongoing desire to identify and address clients' unique challenges.

"From our ability to virtually connect any probe or sensor with our smart Internet of Things connections to solutions like the Xytex Labs configuration, we're always listening intently to our clients to tailor a solution to meet their needs," Mundell said.

"In this case, we leveraged a novel way to quickly identify a potential temperature excursion with what we normally call remote, wireless ambient temperature monitoring while the SoniLink hub made connectivity across their entire facility a simple implementation with real cost-savings."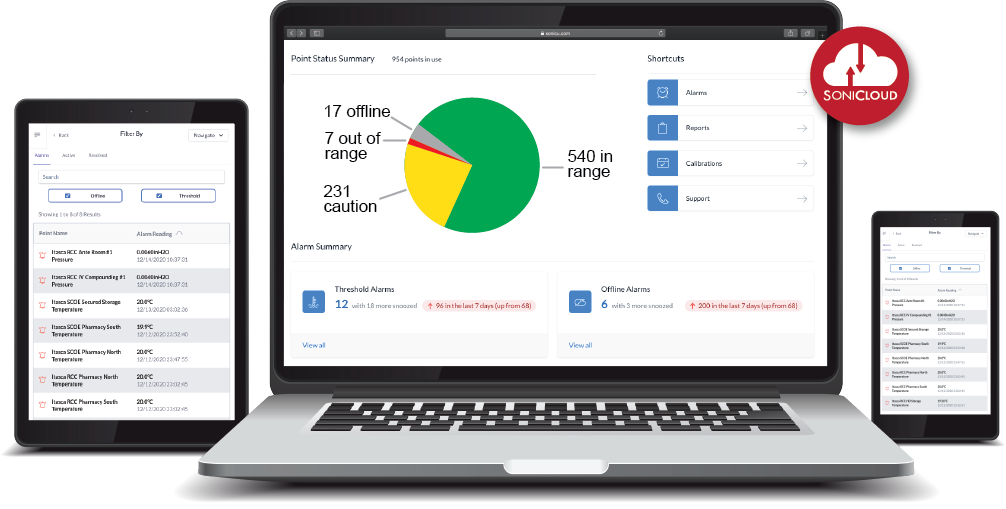 Remote wireless temperature monitoring to protect laboratories and clinics
Marchesi believes the new Sonicu system will help Xytex protect their critical assets.

"After making their purchase, our clients often store long term with us; frequently, this includes vials intended for use now, as well as those meant for family building in the future. Having safe and secure storage provides reassurance that any future family building efforts will be protected," Marchesi said.

"Sonicu gave us the ability to more easily put our head on the pillows and sleep easier at night knowing we had invested in a strong monitoring system."

The SoniCloud mobile app was another reason Xytex Laboratories selected Sonicu as their sole monitoring solution across multiple locations.

"I use the app when I need to respond in the middle of the night and want to decipher between what is a true emergency and what is not," he said.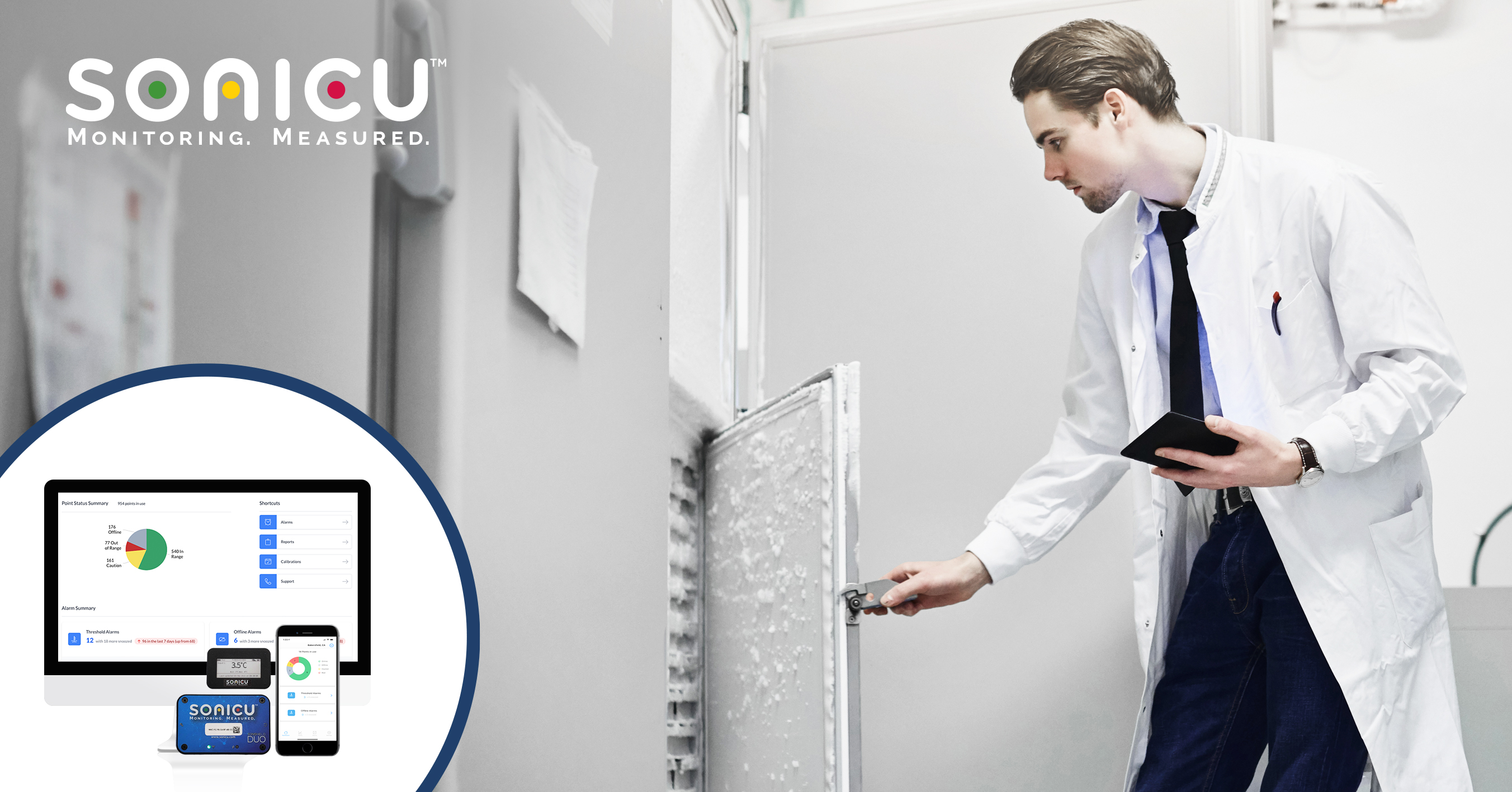 Compliance Automation: Always ready for an audit or inspection
Marchesi also said the Sonicu system has helped his team better satisfy regulatory requirements from the FDA (Food and Drug Administration), CLIA (Clinical Laboratory Improvement Act), and CAP (College of American Pathologists).

"A major facet of the Sonicu value proposition to most of our clients is helping them streamline regulatory compliance so they can spend less time on tedious and cumbersome reporting and more time focused on what drives their business forward," Mundell said.

"We're pleased to see Xytex Laboratories is able to take advantage of both our hardware flexibility and the regulatory reporting modules in our software."

Clients including hospitals, research, life science facilities, and pharmacies also rely on the Sonicu reporting engine to streamline complex and cumbersome regulatory requirements.

When lab managers consider the fines associated with failure to comply with regulatory requirements with the potential devastating lawsuits stemming from the temperature excursion incidents like what occurred in 2014, it's simple to see how a relatively small investment in a trusted and affordable remote wireless monitoring system like Sonicu can pay for itself - potentially many times over.

"Too many of our clients contact us after they've had one of these negative experiences: losing precious assets to a temperature excursion that was difficult to prevent but simple to monitor or when they have to upgrade their systems and processes following an adverse regulatory inspection," Mundell said.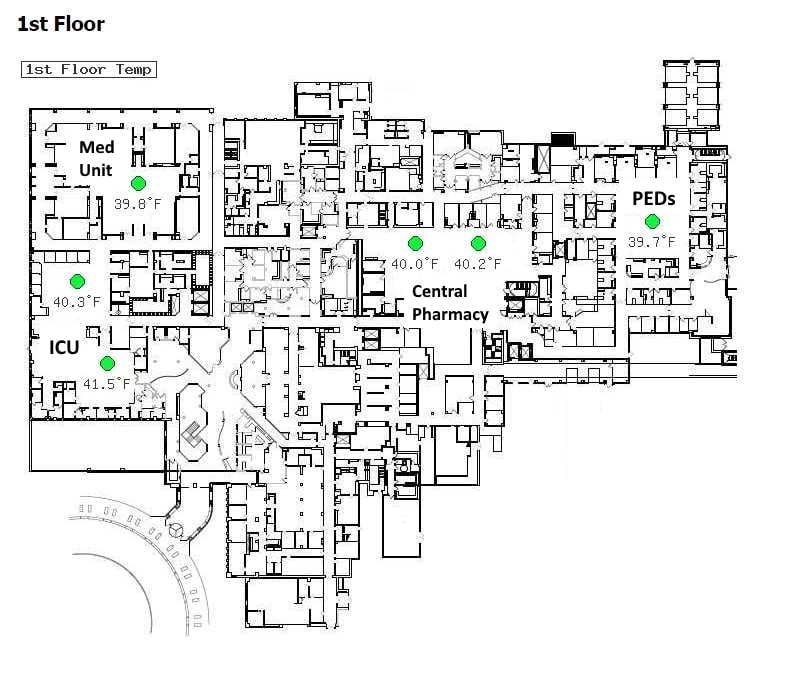 American-made products and support: Your robust ROI commitment
Sonicu serves more than 500 clients across healthcare, pharmaceuticals, research, and food service, including some of the most trusted brands in their respective industries.

Sonicu's products are assembled in the United States and shipped from its central Indiana headquarters. Its AWS cloud service features all American-based hosting.

The cloud-based solution is available on virtually any device, while the hardware features multiple layers of connectivity, storage, and power redundancy.

"Innovation is in our DNA at Sonicu, and we've architected significant redundancies, so our clients are protected against network or power failures" said Jason Young, Chief Technology Officer, Sonicu.

"We know from experience that human errors happen and that acts of nature threaten our clients' perishable assets, so we've created multiple layers to keep clients connected to their facilities and assets."

The hardware can be simply installed via the app-based wizard while the Sonicu support team is always a phone call away to help. Sonicu offers professional installation via our in-house team as well through our nationwide Partner Program.

"Every Sonicu customer enjoys on-demand, American-based customer support staffed with highly trained technical experts who help clients achieve the maximum return on investment," Mundell said.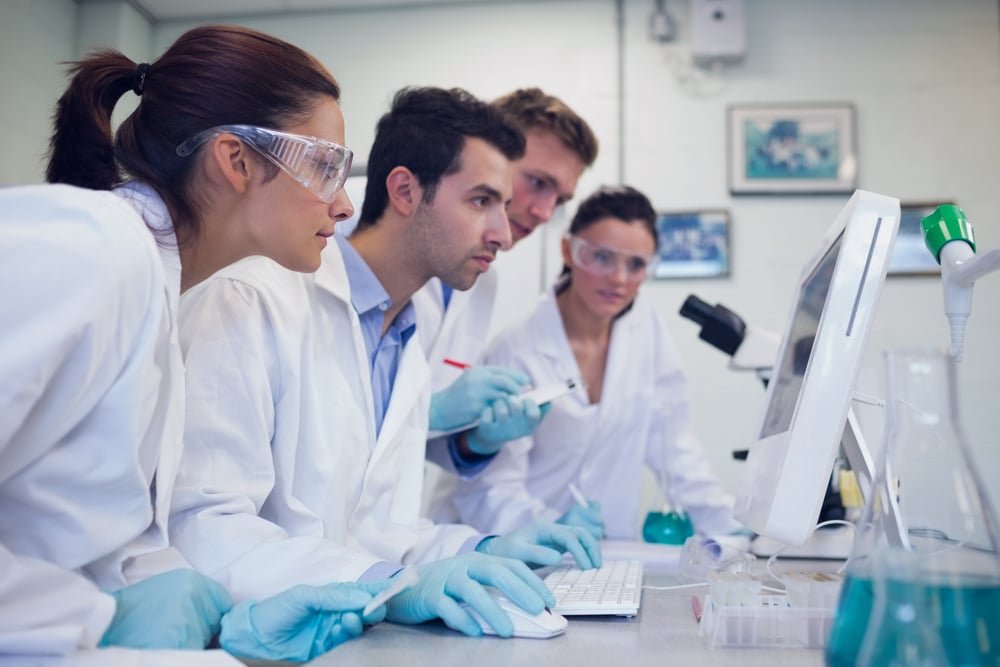 Helping families make miracles: And a growing industry
Marchesi and Xytex are part of a large and growing industry.

The global sperm bank market size is valued at $4.1 billion and is projected to reach $4.8 billion by 2027, translating to a compounded annual growth of more than 5 percent.

Sperm banks are regulated in the United States by the Human Cell and Tissue Bank Product (HCT/P), which is founded by the U.S. Food & Drug Administration.

The Center for Biologics Evaluation and Research (CBER) regulates HCT/Ps under 21 CFR Parts 1270 and 1271.

Examples of such tissues are bone, skin, corneas, ligaments, tendons, dura mater, heart valves, hematopoietic stem/progenitor cells derived from peripheral and cord blood, oocytes and semen.

Likewise, many countries have different regulations for sperm bank donors that legislate several rules and regulations.

These regulatory bodies work to maintain a high level of safety and quality control to protect families and patients.

Sonicu has experience delivering temperature and other environmental monitoring reports to clients from the FDA as well as many other federal, state, and local regulatory agencies, streamlining operations for professionals like Marchesi.
Temperature Monitoring Solutions
A complete system for a safer, more efficient and compliant facility
Simple Asset Protection
Automated logging and reporting
Designed for easy implementation
Available on Android & IOS

Bluetooth Wireless Connectivity

Easy-to-Read Display Installs Anywhere

Easy Recalibration with our SNAP program
Operational Efficiency
Customizable Alarms
24/7 Notifications via Call, Text, or Email
Modular design allows you to easily add more sensors
Complete Sensor Visibility of Data and Diagnostics
Flexible Transmission via 4G, Radio Frequency, WiFi and Ethernet
Automated Compliance
Long-Life Onboard Rechargeable Battery

Automated logging and reporting
Cloud & Mobile App Data Upload
Onboard Data Storage
Cloud & Mobile App Data Upload

Meets The Joint Commission, AABB, GLP/GMP, FCC, Vaccines for Children (VFC), and FDA Requirements