Room Air Pressure Sensor
If you're looking for a cloud-based hospital room air pressure sensor system that helps your team eliminate manual logging, improve compliance readiness and protect all your sensitive assets, you've arrived at the right place.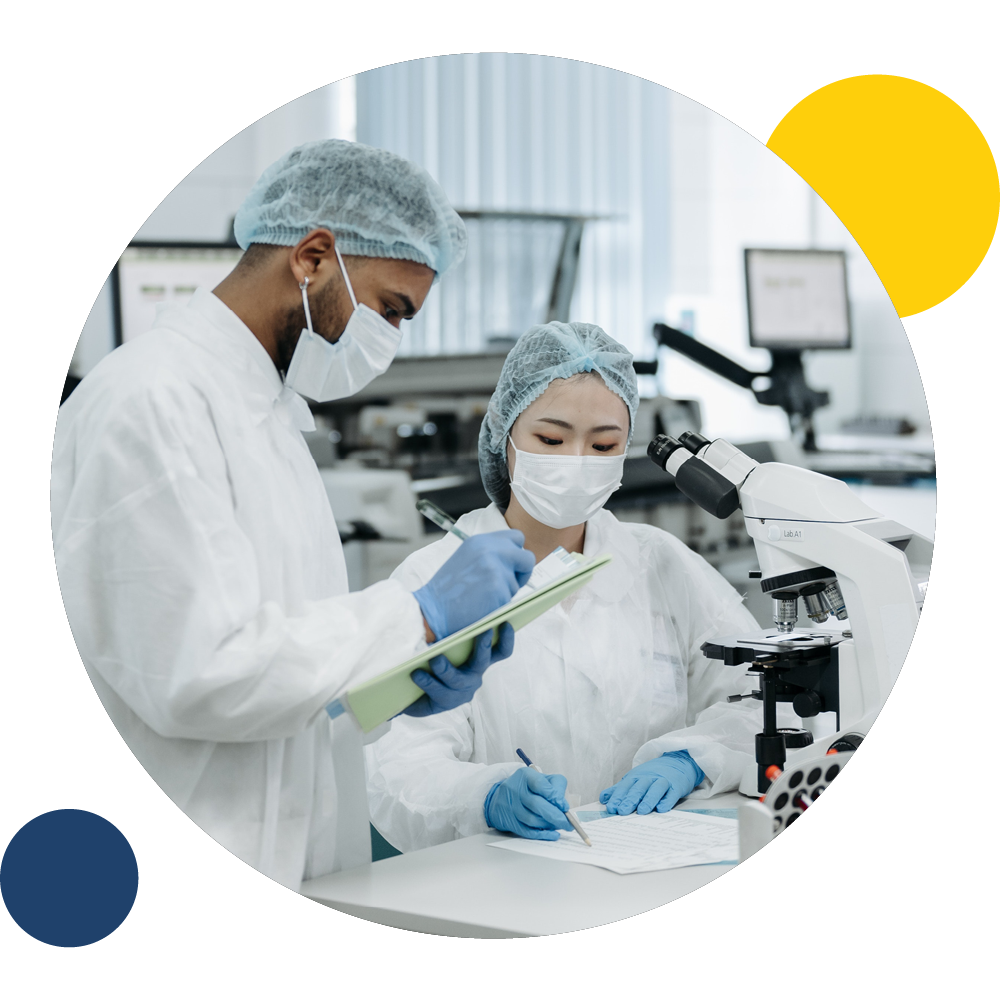 Your Peace of Mind: Delivered to Your Phone
Say Goodbye to Manual Logging, Tedious Compliance Reports and the Threat of Critical Asset Loss.
And say hello to cloud-based, 24/7 asset protection that unleashes your people, automates your critical reporting and delivers peace of mind that your critical environments are always protected.
Protect virtually any asset: anywhere and all the time.
Learn How Professionals Like You Improve With Sonicu™
Some of the finest names in healthcare and research, including Indiana University Health, University of Michigan Health System, Stanford University and Cryopoint, rely on Sonicu to provide robust continuous temperature monitoring for their cold and frozen environments.
These respected healthcare and research brands turn to Sonicu for three primary reasons:
Operational Efficiency: Virtually eliminate the need for tedious and costly manual logging
Compliance Automation: Respond to virtually any regulatory audit or inspection

in a few clicks with our reports section

Asset Protection: Detect and respond to any temperature excursion that can threaten virtually anything perishable: food, drugs, vaccines, research, etc.



Our customers on average save $80,000 per year for every 100 beds in their hospital.
At research or university locations without beds, it's not hard to imagine the time savings alone by simply not having staff manually record temperatures several times per day.
Our customers stay with us thanks to our American-based customer support that is never more than a phone call away.
While our technology is intuitive and powerful, we know it's only as strong as the people who stand behind it.
Our Customers Save Lives.
At research or university locations without beds, it's not hard to imagine the time savings alone by simply not having staff manually record temperatures several times per day.
Sonicu has recently introduced its new SoniShield View in-room display which can show in real-time air pressure differential status.
And when coupled with the Sonicu Data Concentrator, facility managers can simply and affordably connect air pressure differential monitors from across an entire enterprise to their existing Building Automation (Management) System.
This commitment to innovation that helps our customers perform their jobs better, coupled with our American-based customer support that is never more than a phone call away is why Sonicu enjoys a 95 percent customer retention rate.
While our technology is intuitive and powerful, we know it's only as strong as the people who stand behind it.
We save them time and money. Any condition, any environment, any challenge.
The finest names in healthcare turn to Sonicu to improve safety, compliance readiness and staff efficiency.
One of the most critical aspects of maintaining a healthy and safe environment in places, such as hospitals and pharmacies, is ensuring that the necessary environmental conditions for these locations are met.
Using a room air pressure sensor and other monitoring solutions in locations like these to track any possible solutions for issues involving temperature, room pressure, sound, and other environmental factors is essential.
While a room pressure monitor may sound confusing and unnecessary, it is a huge part of maintaining the proper environmental conditions for industries like healthcare, pharmaceuticals, food, and life sciences.
Having the correct monitoring sensors and software to ensure the safety of your workplace environment is essential to creating a healthy and productive environment.
As you look for a room air pressure sensor, you may be struggling to figure out what features and details you should be looking out for.
Sonicu, the leading provider of automated monitoring tools for the healthcare, pharmaceutical, food, and life science industry, provides businesses with a high-quality room pressure monitor to ensure safety for all.
Sonicu provides businesses with a detailed air pressure sensor manual to understand everything a brand needs to know before moving forward with a room air pressure sensor.
The room air pressure sensor from Sonicu helps businesses ensure that their environment meets the proper health requirements and provides access to software for monitoring, alerting, logging, and reporting.
Sonicu's monitoring solutions have provided businesses with reliable resources and solutions when addressing issues in room air pressure.
The room pressure monitor offered by Sonicu is fit for both critical and non-critical environments, monitoring air pressure for environments such as surgical suites, soiled linen closets, emergency rooms, isolation areas, pharmacies, food preparation areas, and other support departments.
A room air pressure sensor may be essential to ensuring your institution's safety and can help inform you when any dangerous particles have entered the room.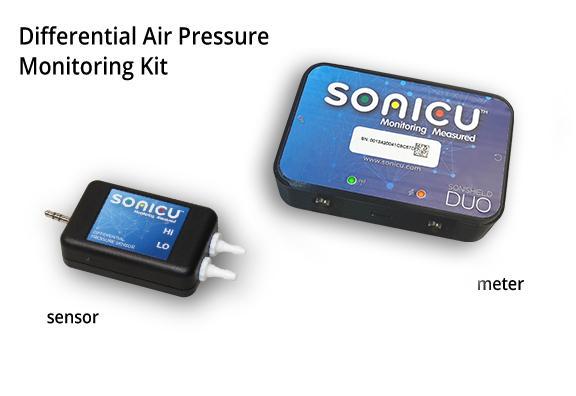 Room Differential Pressure Sensor
Sonicu's room differential air pressure sensor tools are valuable items in healthcare and pharmaceutical environments.
Sonicu provides businesses with some of the best monitoring systems available for numerous fields. Sonicu offers wireless technology and cloud-based software that provides industries with the essential data regarding the air pressure in their environment.
Depending on the environment you need the sensor for, it is likely to find various differential pressure sensor price options. Determining what you should be looking for before buying based solely on price is essential.
However, it is essential for those considering the benefits of a room differential pressure sensor to know the different types that one will probably come across.
For example, a differential pressure sensor 4-20mA is often used in commercial settings, primarily because they are widely available.
The 4-20mA is an analog output signal that provides insights and measurements of a room's differential air pressure.
Along with the 4-20mA, another differential pressure sensor, HVAC, can be commonly found to measure room differential pressure.
HVAC sensors are often seen in air conditioning and heating systems, with the pressure sensor being used to regulate the temperature within a specific environment.
Sonicu's differential pressure sensor allows businesses to improve their efficiency and predict the health of HVAC systems to ensure that a safe environment is maintained.

Portable Room Pressure Monitor
Another benefit you should prioritize while looking for an appropriate sensor is ensuring that you consider a portable room differential pressure monitor.
While not necessarily required, a portable room pressure monitor can be a massive help to many industries where a room pressure monitor is needed.
For example, a hospital room pressure monitor can be made even more valuable when used with a portable device that one can move to any patient room where it is needed to clear out harmful particles and ensure better health.
Similar to this device, a portable room pressure monitor can be moved easily and taken to different environments where it is necessary to test the air pressure.
While you consider which room pressure monitor price and features are best suited to the needs of your environment, it is crucial to determine a few things.
This includes how often you will need to be moving the room pressure monitor, what environment the monitor will exist in, and what other room air pressure tools are being utilized within this environment.
Having a basic understanding of how your portable room pressure monitor will factor into the dynamics of a particular environment is essential to making the most of your room pressure monitor and keeping track of whether or not your environment's room pressure is healthy.

Room Pressure Monitor Ball In The Wall
Healthcare institutions commonly use what is known as a room pressure monitor ball in the wall.
A ball in the wall type monitor can be used in many healthcare environments, such as hospitals and outpatient surgical centers.
This type of monitor uses a ball-in tube pressure indicator, where a red or green "ping-pong" ball sits in a plastic tube. Various environments that require the air pressure to be monitored will use this device.
Understanding the ball in the wall installation instructions requires knowing how the device works within healthcare settings. A ball in the wall room pressure monitor is relatively simple and provides insight into whether the air pressure in an environment is positive or negative.


A green ball will be pushed to one end of the tube to indicate positive pressure in the environment with this device. In contrast, a red ball will be pushed to one end of the tube if the pressure is harmful and potentially dangerous.
Though ball in the wall devices have been used for a while, there are potential issues with how outdated these models are.
For this reason, many healthcare professionals believe that hospitals and outpatient surgical centers should move on to more advanced and accurate room pressure monitors.
Differential Pressure Monitor
Regularly consulting a differential pressure monitor for your business–especially related to healthcare or pharmaceuticals–is often an essential part of business safety protocol.
While there are many differential pressure monitor models available, the differential pressure sensor offered by Sonicu works for practically any pressure differential application. The numerous features of a differential pressure monitor provided by Sonicu are practical for any environment requiring a high-quality pressure sensor to ensure safety.
As you learn more about differential pressure monitors, you will probably encounter a differential pressure transducer and a differential pressure transmitter.
A differential pressure transducer is a tool that is used to measure the critical differences between two pressure points.
For example, a differential pressure transducer in a healthcare setting would report whether or not there is a significant difference in pressure between a patient's room and outside of the room.
However, a differential pressure transmitter can determine accurate data calculations to precisely monitor any inconsistencies in a room's pressure levels.
While there are many similarities between a differential pressure transducer and a differential pressure transmitter, using the terms interchangeably isn't entirely accurate. A transducer takes pressure to transform it into an electrical signal.
Though a transmitter serves similar functions, it also sends the signals created.



Pressure Monitor Installation
Deciding on a pressure monitor that works best for your business can be a tough choice.
However, as you are looking for the right monitor, make sure that you understand the pressure monitor installation process.
Sonicu's software makes the pressure monitor installation process straightforward by providing businesses with professional installation teams and low installation costs.
Sonicu can save you valuable time and resources that you would otherwise spend navigating the pressure monitor installation process on your own.
The expert guidance provided by Sonicu is perfect for customers who are unsure of how to safely and adequately install new pressure monitor software.
During installing your pressure monitor, you should continue to think about ways that you can access controls for your air pressure monitor system. Many systems will have you create a pressure monitor password that you can use to access your pressure monitor when needed.
While a password does help keep your pressure monitor safe and accessible, you must keep track of the password and other routes of access should you need to access data and controls from your pressure monitor.
Ideally, you will be keeping track of all the essential details that you will need to access your monitor frequently.
Visual Pressure Indicator
Having access to a visual pressure indicator for your room pressure monitor is essential and ensures that you can consistently keep track of positive and negative pressure in your environment.
Sonicu provides displays that allow businesses to constantly access a visual pressure indicator to gather meaningful insights about an environment's pressure. Given how essential a room pressure sensor is, businesses must ensure up-to-date room pressure sensor technology.
Different environments will probably need adjustable features and different forms of indicators and monitors.
The ping pong ball pressure indicator is still widely used in many institutions. It remains one of the most common room pressure sensors that one can find in healthcare and pharmaceutical environments.
Though many healthcare institutions prioritize ball in the wall, also known as the ping pong ball pressure indicator, there is room for significant developments and more advanced room pressure sensor technology.
By investing in new approaches to analyzing room pressure sensor technology, businesses that need to maintain a specific environment can continue to develop new understandings of the best safety protocols.
Sonicu's numerous room pressure sensor tools and visual pressure indicator abilities provide businesses with highly advanced automated monitoring solutions and software aimed at helping hospitals and pharmacies safely store and sustain clean environments and vital medicines and vaccines.
American-based Customer Support: Robust & Reliable High Touch Service
Software and technology is only as good as the people who stand behind it.
At Sonicu, that means our team of American-based customer success managers who are never more than a phone call away to help field and fix any service issues.
Our probes and sensors are placed in demanding frozen environments and our software literally sends billions bits of data monthly, meaning there's alway the potential for a hiccup on either the hardware or software.
We are committed to fielding every customer service request promptly and addressing our customer's concerns promptly and professionally.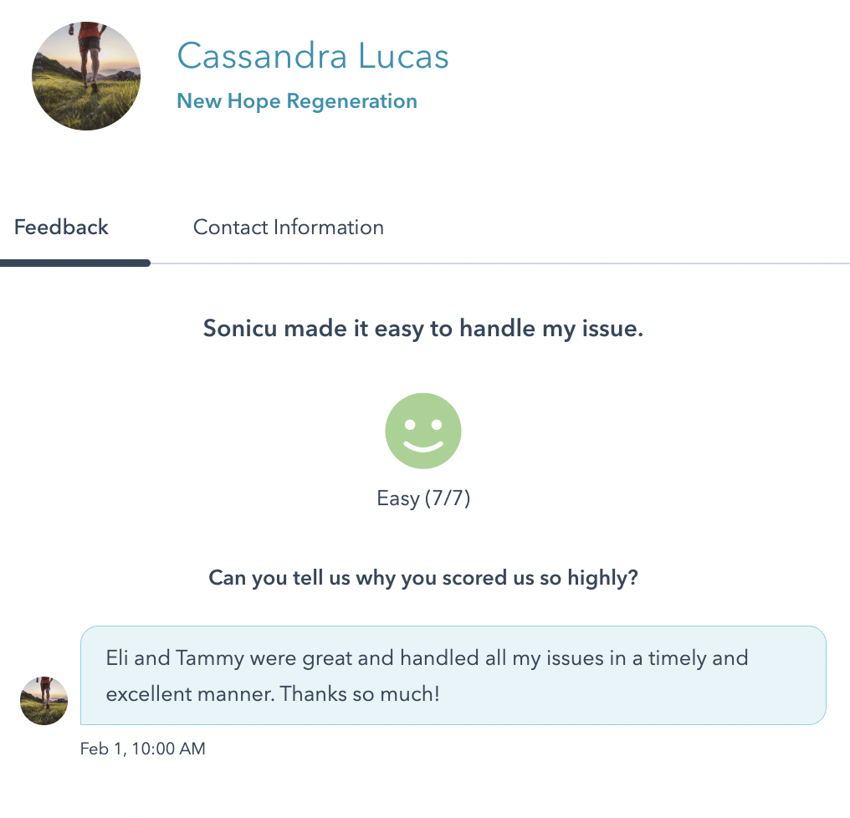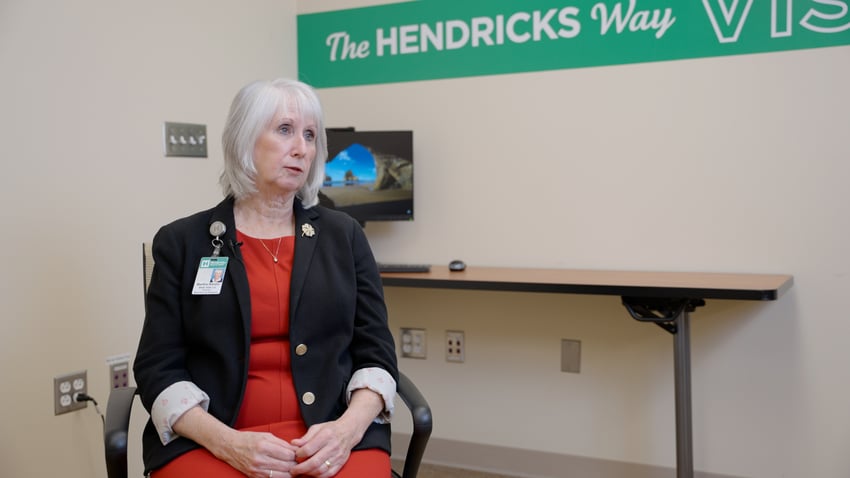 "I like to say that every refrigerator or freezer is like a car in that they all behave a bit differently,
and then every now and then you just get a bad boy who doesn't want to perform as we need it to,"
Martha Rardin, Director, Nutrition and Dietetics, Hendricks Regional Hospital.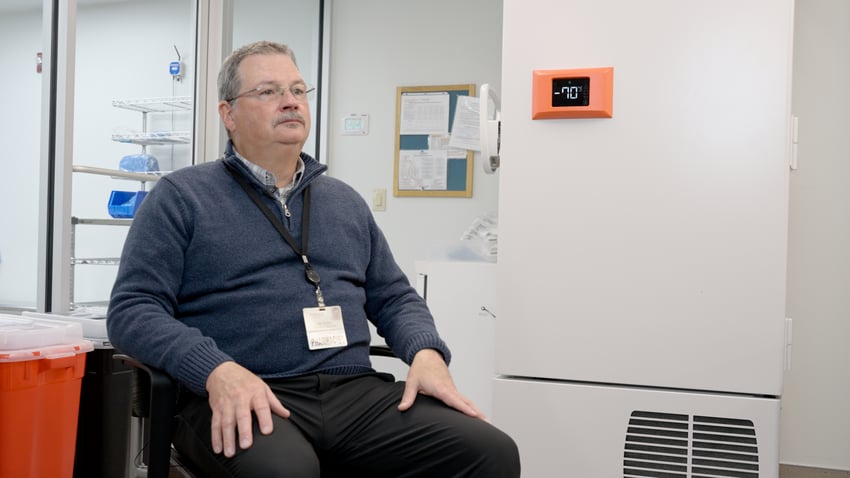 "Sonicu has been a powerful tool to identify which units are behaving out of spec and get our team
to fix them before we have a serious issue."
Tim Livesay, Director, Hancock Regional Hospital Pharmacy Director


Other Room Pressure and Condition Monitoring Resources