Your Temperature
Monitoring Solution
Sonicu is a Schneider Electric Certified Technology Partner


As a Certified Technology Partner, Sonicu is engaged in co-innovation and co-selling with Schneider Electric.

Temperature Monitoring Linked Directly To Schneider Electric's EcoStruxure™ Building Operation Building Management Platform
Innovation to drive customer satisfaction. Two trusted healthcare technology brands committed to interoperability to better serve clinical and facility managers.
Sonicu provides temperature monitoring solutions for healthcare and research brands, including ULT/Cryo, Frozen, Cold and Ambient monitoring.
Sonicu joins Schneider Electric as a Certified Technology Partner and member of its Exchange Platform.
Schneider Electric's Exchange Platform is a digital marketplace that connects experts and peers in a digital ecosystem.
The Exchange community gives entry for Sonicu to co-collaborate, co-innovate, and enhance its critical environment and monitoring solutions portfolio with an elite network of trusted experts.
As Certified Technology partner, Sonicu will drive innovation at scale to deliver superior operational visibility, asset management and protection, and compliance reporting to its current and growing list of healthcare customers.
Already in 40% of the world's hospitals, including five of the top ten, Schneider Electric's EcoStruxure™ for Healthcare solutions combine connected products and edge control, apps, analytics, and services to help hospitals and healthcare facilities address tomorrow's challenges, today.
Our Customers Save Lives, Innovate and Demand Results.
We save them time and money. And avoiding regulatory hiccups.
Your Monitoring Questions. Answered Simply.
Monitoring technology is evolving constantly. We provide answers to the most common questions to help the industry understand how monitoring technology can protect your people, facilities and assets.
Any Condition, Any Environment, Any Challenge.
From Hospitals and Clinics to Universities and Research Facilities, Schneider Electric & Sonicu can deliver affordable and trusted temperature monitoring solutions.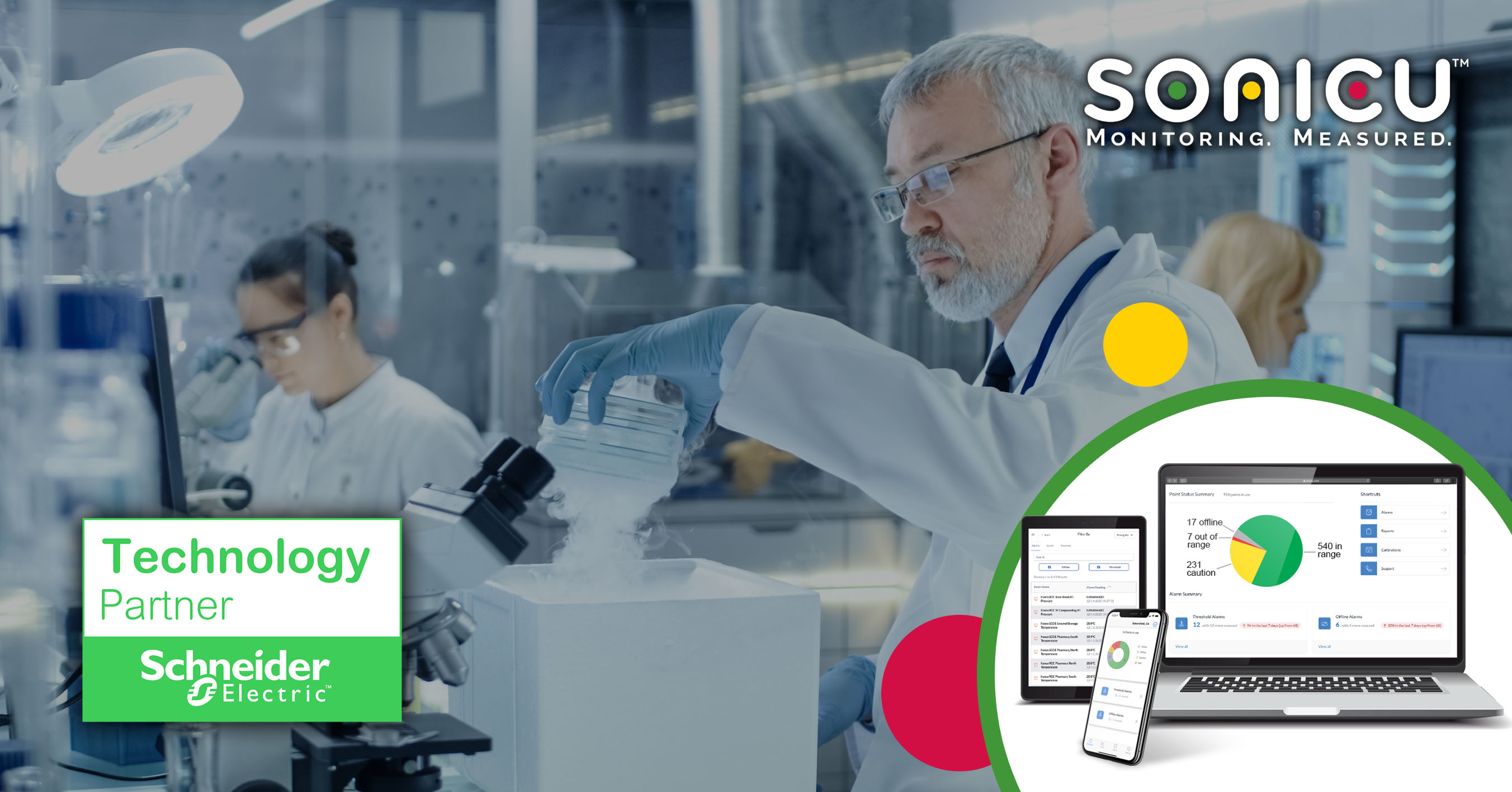 Ready to Connect Your Facilities and Protect your Staff? Schneider Electric and Sonicu are here to serve your team.
REQUEST A QUOTE
Trusted by the finest names in healthcare and research.
From Hospitals to Clinics and Storage to Food Delivery, Sonicu offers temperature monitoring solutions designed to protect assets and revenue.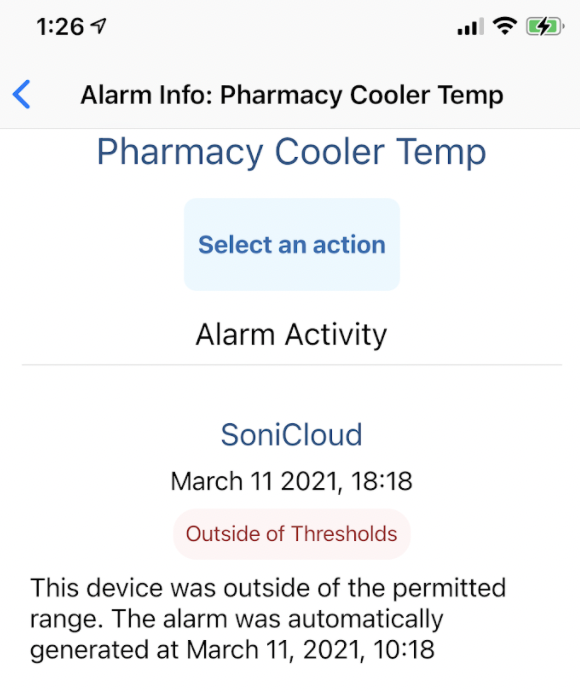 American-based Customer Support:
Robust & Reliable High Touch Service
American-based Customer Support: Robust & Reliable High Touch Service
Software and technology is only as good as the people who stand behind it.
At Sonicu, that means our team of American-based customer success managers who are never more than a phone call away to help field and fix any service issues.
Our probes and sensors are placed in demanding frozen environments and our software literally sends billions bits of data monthly, meaning there's alway the potential for a hiccup on either the hardware or software.
We are committed to fielding every customer service request promptly and getting our customer online rapidly.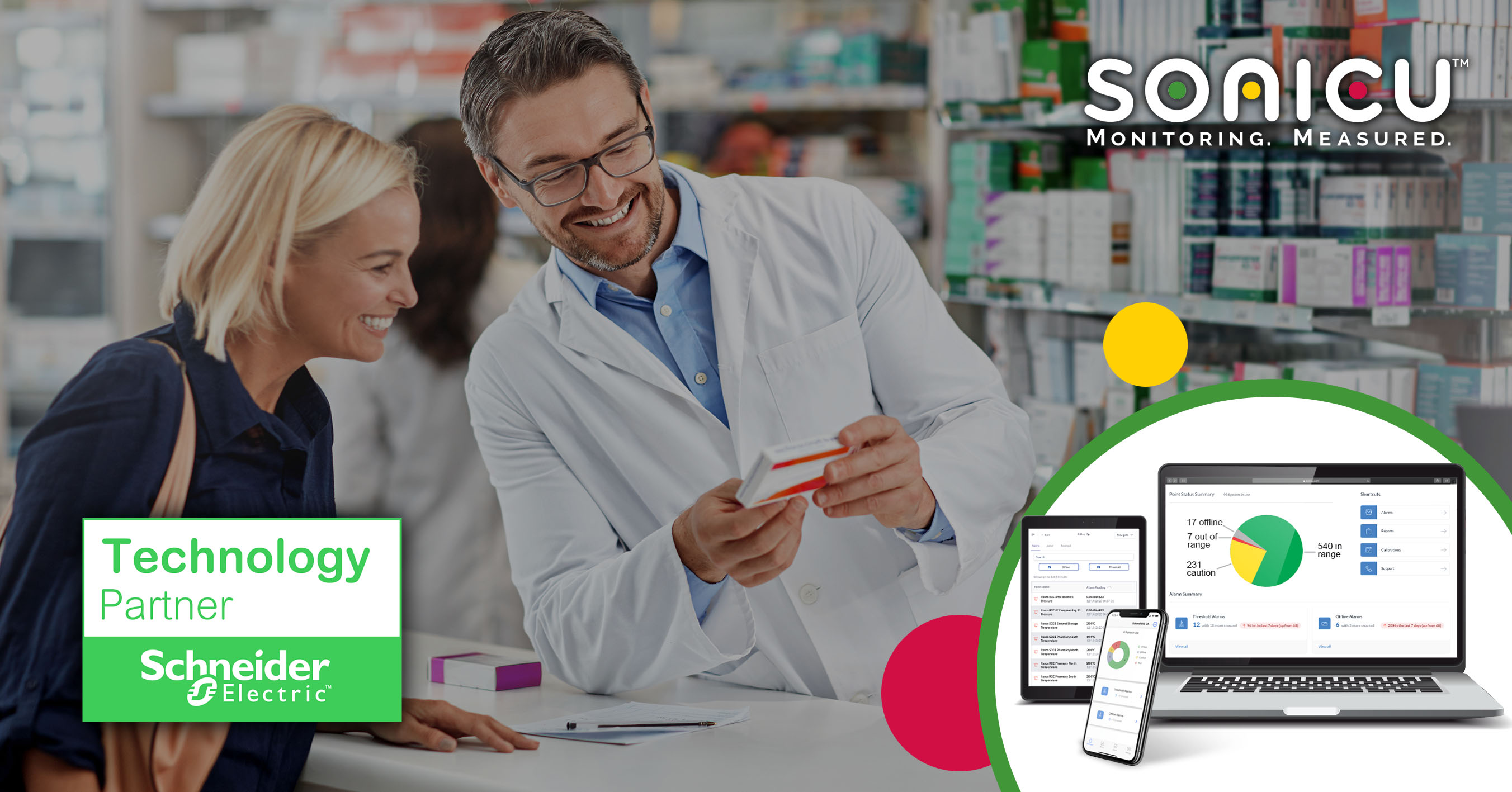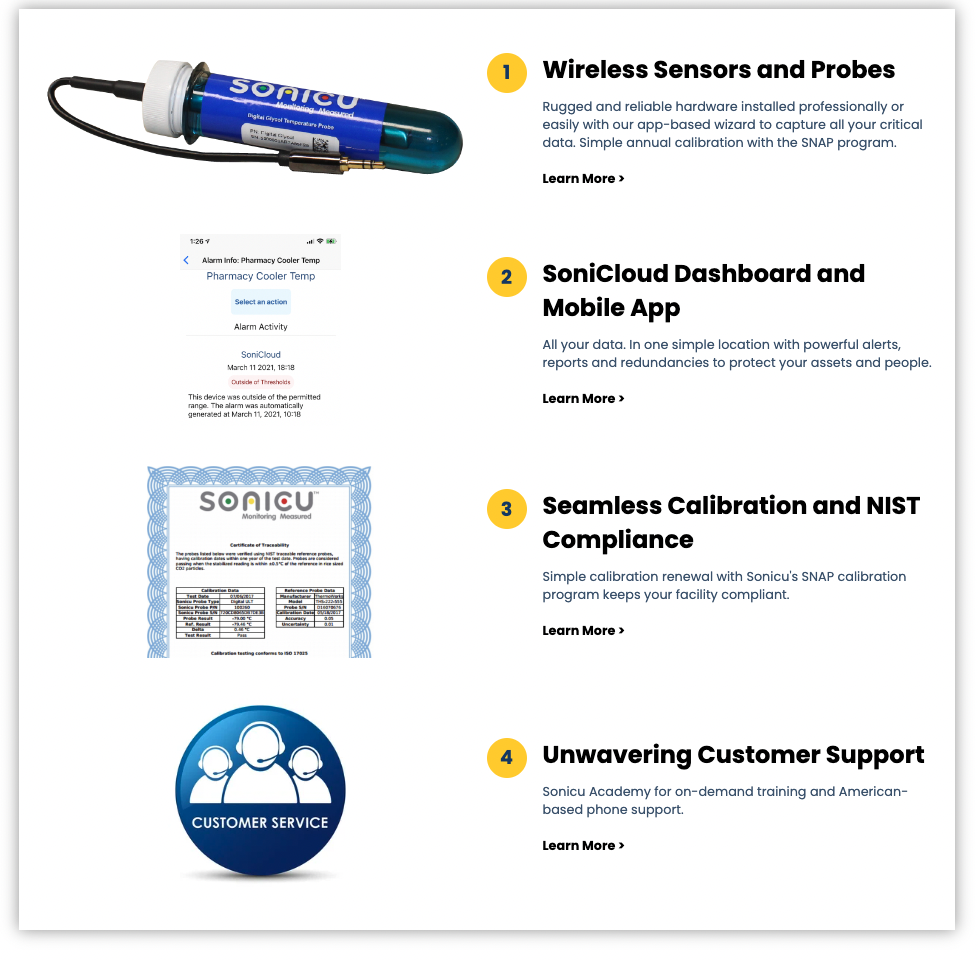 Temperature Monitoring Resources