Police Evidence Labs Temperature Monitoring
If you're looking for a cloud-based temperature and humidity monitoring solution that eliminates manual logging, improves compliance readiness and protects your police evidence labs and compounding rooms, you've arrived at the right place.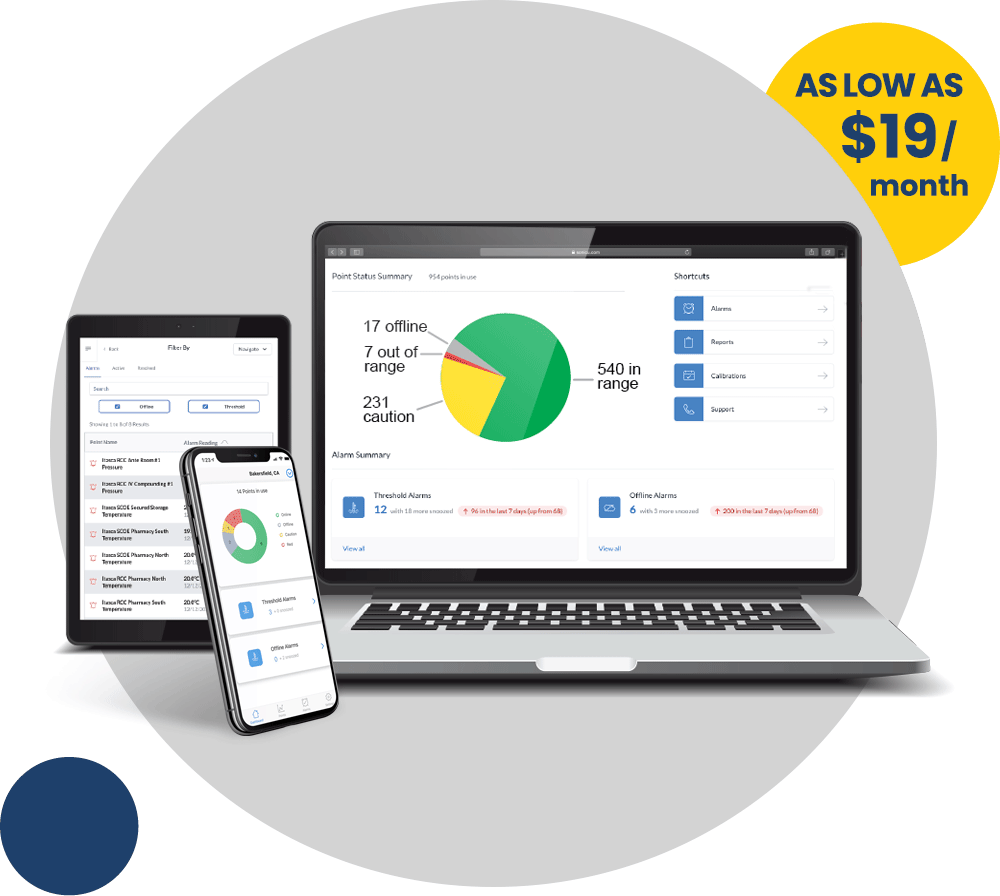 Let us help you evaluate your needs!
Safety:

Alerts to protect asset

Compliance:

Automated reports

Efficiency:

Reduced Manual Logging




And what makes us different?
Lifetime Warranty: Never buy hardware again!
Unlimited Users: Scale across your entire org
Connectivity Flexibility: Wi-Fi, Cellular or Data Hub

Phone call alarms:

Alerts won't get ignored
Mobile App: 500 Freezers in your pocket



All American made and supported!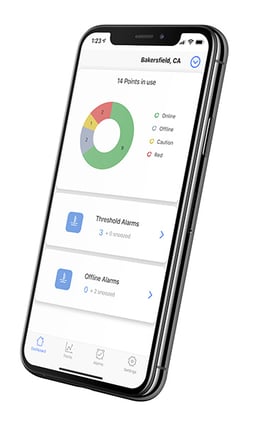 See What Customers Say About Sonicu
Asset Protection. Compliance Automation. And Reduced Manual Processes.

Sonicu serves thousands of professionals at hundreds of organizations across North America by improving how they monitor and manage their most sensitive assets and environments.


Professionals from healthcare, life science, laboratory and cold chain facility management turn to Sonicu to help them improve the way they do business.


These respected healthcare and research brands turn to Sonicu for four primary reasons:
Real-Time Monitoring: The sensors collect temperature data and transmit it wirelessly to Sonicloud - our cloud-based platform.
Operational Efficiency: Virtually eliminate the need for tedious and costly manual logging

Compliance Automation:

Respond to virtually any regulatory audit or inspection in a few clicks with our reports section
Asset Protection: Detect and respond to any temperature excursion that can threaten virtually anything perishable: food, drugs, vaccines, research, etc.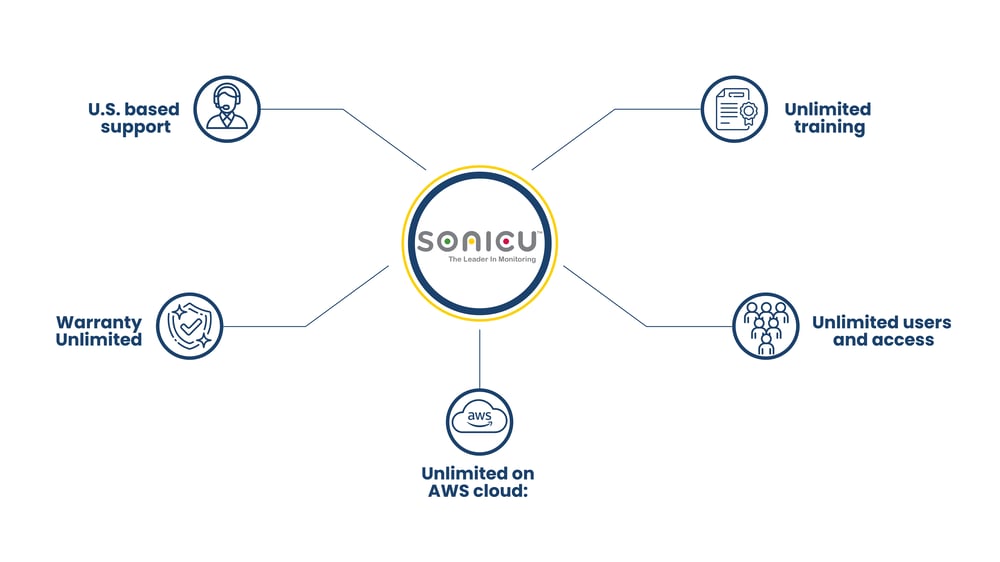 Police Evidence Labs Temperature Monitoring
Police evidence labs are facilities where forensic evidence is analyzed and processed to help solve criminal investigations.
These sorts of labs are responsible for the analysis and storage of a variety of physical evidence collected from crime scenes. This may include fingerprints, DNA samples, firearms along with many other materials that assist investigators in identifying suspects and building criminal cases.
Among other considerations, temperature is an essential factor in most evidence-processing scenarios. This is simply because temperature fluctuations can affect the stability of the evidence and the accuracy of the eventual results.
Many law enforcement agencies across the country are adopting temperature monitoring solutions as part of their larger programs to protect evidence crucial to the prosecution of criminals and to ensure due process is secure for those presumed innocent.
This article will highlight how and why agencies are adopting these technologies and will provide some simple guidance on what law enforcement and justice professionals should look for when considering their options in this growing industry.
The remote wireless temperature monitoring industry is evolving rapidly and law enforcement professionals responsible for protecting evidence will be well served to conduct research and compare providers before selecting a vendor as the wrong choice could lead to the loss of evidence and ultimately a criminal going free.
Police Evidence Labs Temperature Monitoring
- How does temperature impact evidence?
Temperature and humidity are in many ways the enemy of so many sensitive and perishable assets that demand to be stored (sometimes indefinitely) in a highly controlled storage device.
Sonicu helps hospitals and laboratories store assets like blood, pharmaceuticals, research, plasma, food for patients with our simple and affordable temperature monitoring systems that can be installed and configured in about 90 minutes and provide enduring return on investment thanks to the robust alerts and alarms as well as powerful compliance reporting that will help law enforcement agencies prove to juries and judges that evidence was stored appropriately.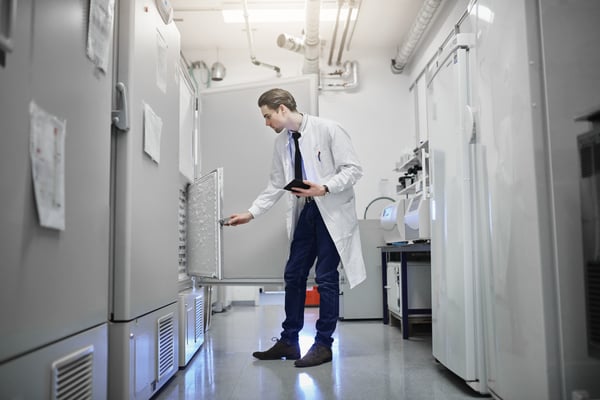 Below is a list of materials that could be stored by law enforcement agencies:
DNA samples are regularly used as evidence in criminal investigations, but are known to be extremely susceptible to changes in temperature. For example, when a DNA sample becomes exposed to high temperatures, it can degrade and the DNA strands can start to break apart. This makes it impossible to obtain accurate results from such a sample.
Firearms are frequently utilized in criminal investigations and the condition they are in and their ballistics can prove to be critical pieces of evidence. However, when firearms are not kept and stored at the right temperature, they will start to rust and corrode. This occurrence can potentially affect the precision of ballistics tests.





Many forensic tests require the use of diverse chemicals which can be sensitive to fluctuations in temperature. For instance, some of the chemicals used in drug tests can break down or evaporate if they are stored at the wrong temperature levels.





Other materials often utilized as police evidence including blood samples, fibers, and fingerprints are sensitive to changes in temperature. So when they are not stored at the appropriate temperature, they can deteriorate or become contaminated and potentially impact the accuracy of results.





Electronic media can be damaged when stored in areas where temperatures and humidity vary significantly





Electronic devices, such as cameras, copy, fax and answering machines, can be damaged when stored in areas where temperatures and humidity are not strictly controlled




Ideally, bloodstained items

s

hould be stored in a temperature-controlled environment

(between 60-75 degrees, with less than 60% humidity). Never expose the container to extreme heat, such as from a heater vent and avoid exposing the container to direct sunlight.
To avert all the above-listed issues, police evidence labs are specifically designed with strict temperature controls in mind.
Also, police lab technicians must undergo training to be able to handle and store evidence properly.
Lastly, temperature monitoring devices are used inside police evidence labs to continuously monitor and log temperature readings.
Should these readings fall or rise beyond the acceptable range, alarms will then be triggered. In turn, police evidence lab technicians can rapidly determine issues and take corrective action to guarantee that evidence remains stable and accurate.
Many law enforcement governing bodies are making temperature monitoring of evidence cold refrigerators and freezers part of their accreditation process, recognizing that losing a criminal prosecution due to preventable evidence degradation may undermine trust in the judicial system at large and at the local agency which failed to safeguard the evidence.
While Sonicu has built its business and reputation serving healthcare and life science organizations with trusted and reliable temperature monitoring solutions, the same fundamentals of critical asset protection and compliance reporting apply.
Today we help scores of healthcare and research professionals with our smart alerts (including phone call alarms) and compliance reporting features and virtually eliminate the need for manual logging to ensure temperature integrity.
These case studies show how Sonicu customers leverage our remote wireless temperature monitoring system to automate compliance and protect their assets and organizations.
Simply replace nurse with evidence technician and laboratory research professionals with detective or investigator and you can appreciate how our system can serve your law enforcement agency.


Indiana University Health: Enterprise Hospital For Temp, Humidity, Air Pressure
Problem: Server Based Monitoring lacking Enterprise Visibility
Solution: One Window into all monitoring across dozens of facilities
Cryopoint: Ultra Low Cold Storage, Research, Lab
Problem: Too many hours spent on manual logging and calibration
Solution: Reduced Manual Logging and Done For You Calibration
Problem: Burdensome, labor-intensive legacy temperature monitoring
Solution: Remote, wireless autonomous monitoring to drive down manual processes
Police Evidence Labs Temperature Monitoring
- How do temperature monitoring systems function in the police evidence labs setting?
Temperature monitoring sensors in police evidence labs work by continuously measuring the temperature levels within these facilities and providing alerts if the readings rise or fall outside of the acceptable range.
They also log the temperatures continuously to help with any compliance reporting requirements.
A system like Sonicu will record the temperatures indefinitely, storing it on the AWS Cloud for maximum security and reliability.
That means your department's temperature logs will be ready in a few simple mouse clicks when an officer of the court requires proof the evidence has been stored appropriately even when a trial occurs months or years after the initial evidence collection and storage.
There are a number of these devices that are utilized in police evidence labs. This may include:
Wired and wireless sensors are usually placed throughout the lab and cold storage environment and are designed to continuously take temperature readings. These devices can be connected to a central monitoring system that displays the readings in real-time and can trigger alerts should any issue be detected. Sonicu prefers to use wireless sensors for maximum flexibility.




Data loggers are yet another system commonly used in police evidence labs to monitor temperature levels. These sensors are positioned in certain locations throughout the lab and continuously record temperature readings. Ultimately, the data stored in data loggers may be analyzed to ensure the lab is maintaining the right temperature levels. While data loggers continue to be pervasive, they present significant obstacles to the safeguarding of evidence, including the lack of real-time alerts when a temperature excursion occurs as well as not being back up by the cloud storage.



Cloud-based temperature monitoring systems are becoming increasingly popular in police evidence labs. These systems utilize wireless sensors and a cloud-based platform to effectively monitor temperature readings in real-time. Lab technicians can access the platform from anywhere and alerts can be sent via email, text or even phone calls. The prices have fallen and simplicity of installation has increased significantly in recent years, making these systems far more applicable to law enforcement applications.
If any issue is then detected, many of these police evidence lab temperature monitoring systems are designed to make sure that evidence remains stable and accurate.
This means they can be invaluable in enabling lab technicians to rapidly identify any problem and take corrective action to guarantee evidence is not compromised.
Sonicu Installation Video:
Cold Storage Install Demo: How easy it can be to install cold storage monitoring
Cloud-based Police Evidence Temperature Monitoring Systems
As it was earlier noted, a variety of temperature monitoring systems use wireless sensors that transmit data to a cloud-based platform where it is processed and displayed in real-time.
Police lab technicians may access the system from anywhere, with a good internet connection using a web-based or mobile app. This enables them to keep tabs on temperature levels, set up alerts and notifications in real-time, and generate reports on demand.
The Sonicu mobile app is trusted by scores of professionals who rely on temperature monitoring to protect assets critical to their core job responsibilities.
The app is available via iOS (Apple) and Android devices and is always free. It also features an Installation Wizard that makes it easy to get up and running simply without the need for professional installation.
Cloud-based temperature monitoring sensors like those from Sonicu typically come with standard features such as
remote access

real-time alerts

automated reporting capabilities

and historical data analysis
All these features can help police evidence lab technicians be more proactive in maintaining suitable temperatures within such facilities. This is crucial for preserving the integrity of evidence.
One of the key benefits of these temperature monitoring systems is they are easy and convenient to set up and can be up and running with minimal hardware installation.
The wireless sensors may be installed in various locations throughout a police evidence lab without the need for wiring. This also makes such systems much more flexible, permitting lab technicians to conveniently move sensors around as needed.
Yet another key advantage of this sort of temperature monitoring system is it offers data security and redundancy. The data is stored securely in the cloud. This definitely means that it is never vulnerable to physical damage or theft.
Sonicu also features DataSync, meaning our communicating meter will store your temperature data locally in the event of a power or network outage for months. The data will be routed to the cloud when power or network connectivity is restored, and you'll get an alert on your SoniCloud app showing the power of connectivity has been interrupted.
We've built this sort of redundancy to protect expensive and often scarce pharmaceutical drugs as well as priceless research and fertility treatments like human sperm and eggs.
These sort of redundancies will also protect law enforcement agencies from the perils and reputational risk of losing critical assets to a temperature excursion.
These systems are an effective and efficient solution when it comes to monitoring temperature levels in police evidence labs. They offer real-time monitoring, flexibility, and ease of use.
All this makes it infinitely easier and convenient for lab technicians to maintain the appropriate temperature levels within such facilities and preserve the integrity of evidence.
Sonicu also includes key features that not every solution provider delivers, including:
Live U.S.-based phone support

Unlimited training and support

Unlimited users: buy one system and you can connect your entire department

Lifetime warranty for all parts while under software subscription

Unlimited data storage: Keep your temperature logs forever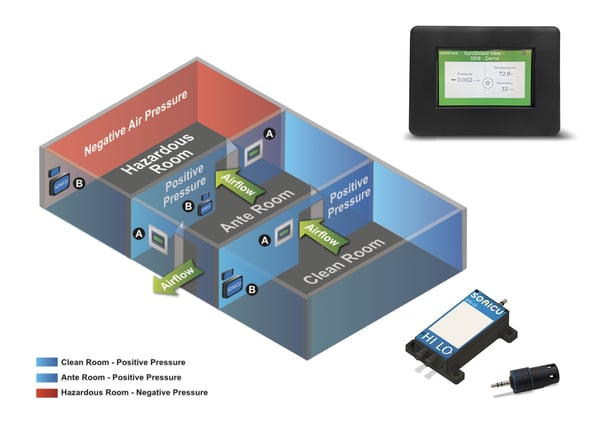 Conclusion
Temperature is one of the key variables when it comes to the proper functioning of police evidence labs.
Maintaining the appropriate temperature levels consistently ensures that the integrity of evidence used to solve criminal cases is always preserved.
There are many temperature monitoring sensors available in the market, but investing in a Sonicu system will deliver many essential characteristics, including
Affordability: Far less costly than many enterprise solutions
Simplicity: From installation and configuration to usage and support
Easy to scale across an organization
These systems not only eliminate manual processes, but provide real-time alerts and data logging capabilities for analytics and reporting.
While, at the same time, streamlining workflows and improving efficiency.
Why Automated Monitoring:
Hospitals have pharmaceuticals, vaccines, and other temperature-sensitive assets needing protection.
These assets becoming too hot or cold can cost thousands and put patients at risk.
Regulatory agencies require many departments to maintain records of temperature, humidity, and other settings throughout the hospital.
This can add stress and tie up staff resources.
Current Methods
Today, many facilities rely heavily on manual processes to maintain records and ensure compliance. This method can be labor-intensive and error-prone.
Data-Loggers are prevalent but still require someone to visit each storage area every day.
Loggers assist with compliance but rarely identify problems until it's too late.
Sonicu Solution
Sonicu's solution is a fully scalable, cloud-based solution that automates your monitoring processes across all departments. With 24/7/365 continuous monitoring, we help you:
Protect Valuable Assets with instantaneous, customizable, and actionable alerts sent via phone, email, text, or pager.
Improve Operational Efficiency by eliminating manual monitoring and paper logs
Adhere to Regulatory and Compliance requirements by providing unlimited data storage, timely reporting, and NIST management.
What We Offer
Sonicu provides monitoring for
Temperature

Humidity

Sound

Pressure

Power

and a host of other monitoring needs
. Our flexible sensors can transmit data via
Wi-Fi

900 MHz,

or Cellular
with "plug and play" implementation.
SoniCloud software platform provides alarm handling, real-time and historical data views, and advanced algorithms to detect and alert potential equipment failure.
We help you stay compliant with
Joint Commission

VFC

CDC

USP

FDA

and other state and federal regulatory agencies
Our remote, wireless system provides 24/7/365 monitoring at desired intervals. Each probe comes with a NIST certificate of traceability and is ISO-compliant.
Our re-calibration program easily and cost-effectively keeps you compliant for years to come.
American-based Customer Support: Robust & Reliable High Touch Service
Software and technology is only as good as the people who stand behind it.
At Sonicu, that means our team of American-based customer success managers who are never more than a phone call away to help field and fix any service issues.
Our probes and sensors are placed in demanding frozen environments and our software literally sends billions bits of data monthly, meaning there's always the potential for a hiccup on either the hardware or software.
We are committed to fielding every customer service request promptly and addressing our customer's concerns promptly and professionally.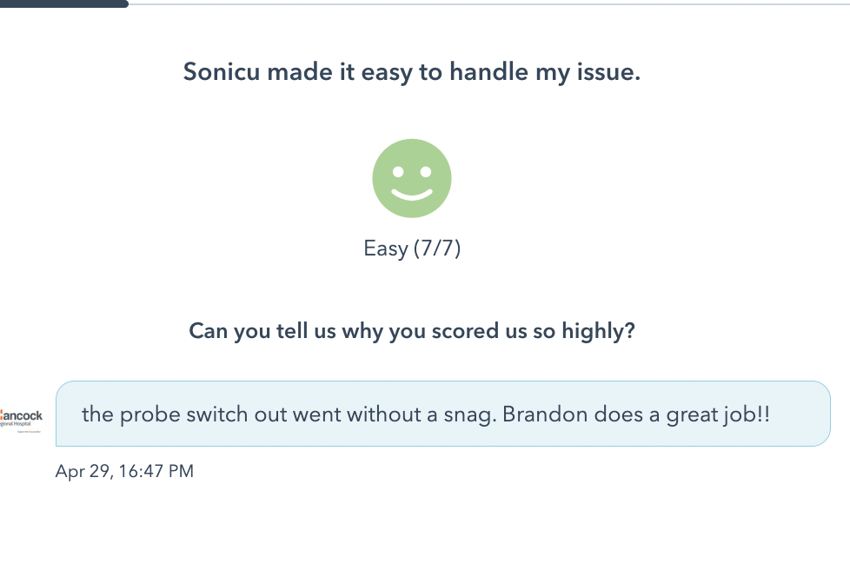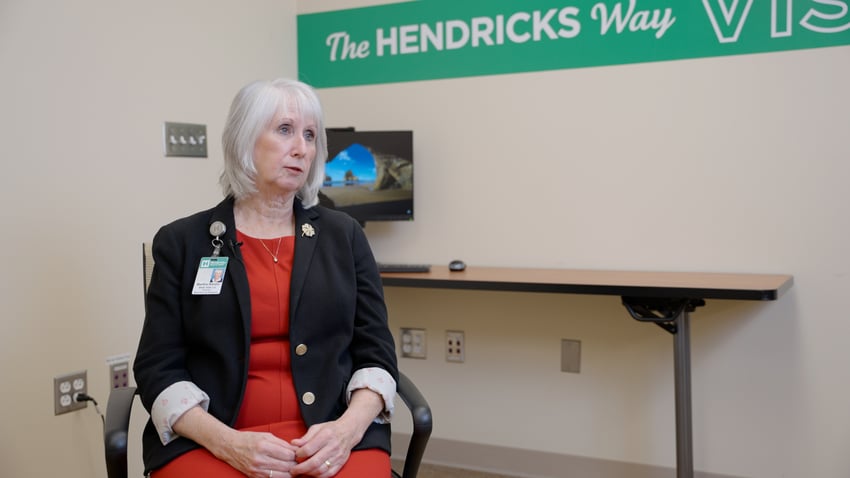 "I like to say that every refrigerator or freezer is like a car in that they all behave a bit differently,
and then every now and then you just get a bad boy who doesn't want to perform as we need it to,"
Martha Rardin, Director, Nutrition and Dietetics, Hendricks Regional Hospital.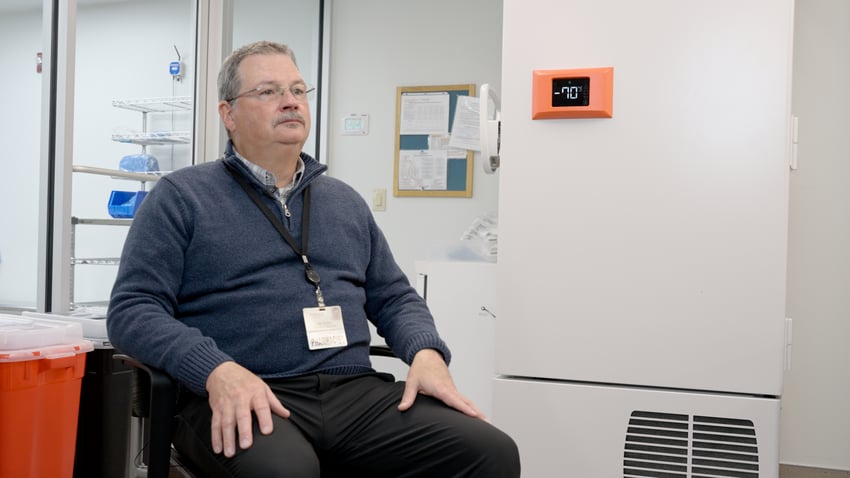 "Sonicu has been a powerful tool to identify which units are behaving out of spec and get our team
to fix them before we have a serious issue."
Tim Livesay, Director, Hancock Regional Hospital Pharmacy Director