Healthcare, Hospital, Systemwide Enterprise Solution
Hendricks Regional Hospital
"We knew we needed technology like Sonicu to help compensate for the gaps in our system. Our people were doing a solid job of manually logging temperatures but they also get called in a lot of directions and sometimes a log gets missed and that's simply not acceptable because you always knew in the back of your mind that's a risk for the patients."
Martha Rardin, Director, Nutrition
$110K
Estimated Annual Cost Savings
306
Number of Monitoring Points
2/year
Full-time Equivalents Saved
Key Takeaways:
Number of buildings: Six across two sites

Years with Sonicu: 5

Number of monitoring points: ~306

Types of monitoring: Cold and frozen storage, ambient temp and humidity, air pressure and noise

Estimated Cost Savings: ~$110,000
Martha J Rardin, MSM, RDN, LD, FAND, always knew that despite her best efforts to keep her patients safe and her facilities compliant, there was hidden risk around nearly every corner.
An honest mistake by a hardworking cleaning staff associate who accidentally unplugs a freezer hosting valuable medicines.
Or a power outage that, of course, struck on a weekend with reduced staffing.
A temperamental refrigerator that kicks off in the middle of the night before deciding to turn back on at dawn.
Charged with building and maintaining a culture of safety focused on delivering exemplary patient care, Rardin is one of the key leaders at Hendricks Regional Health in her role as head of nutrition and dietetics.
She turned to Sonicu and its comprehensive enterprise solution for critical environmental monitoring after her facility was dinged on a regulatory audit.
"We try very hard to ensure we're on top of every regulatory checklist we need to complete, but you can only ask your people to do so much," she said.
"We realized there had to be a better way and went in search of technology that could give us that level of monitoring that would keep our patients safe."
The central Indiana facility leverages nearly all of Sonicu's critical asset and room monitoring solutions - from temperature and humidity to air pressure differential and ambient conditions - as part of its ongoing campaign to leverage technology to deliver better patient care.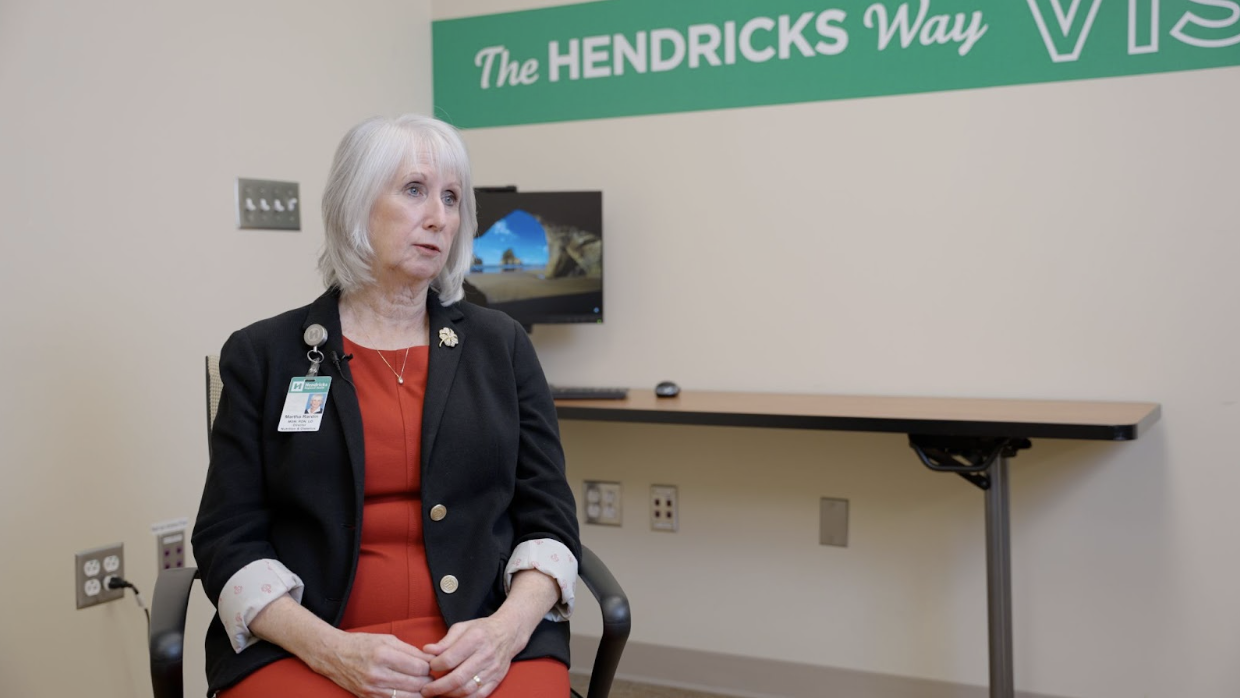 "This is a very busy place and we have dedicated staff but people can't be everywhere all the time, that's just a fact of life," she said.
"We knew we needed technology to help compensate for the gaps in our system. Our people were doing a solid job of manually logging temperatures but they also get called in a lot of directions and sometimes a log gets missed and that's simply not acceptable because you always knew in the back of your mind that's a risk for the patients."
TIME STUDY ANALYSIS: Understanding their people's activities at large
Her decades of experience also taught her that her staff was spending valuable time away from patient care during their regular rounds of tracking and logging refrigerator and freezer temperatures.
"It's time intensive and tedious and it has to be done, but you have to have the focus and discipline to stop and think about the costs to your operations for this sort of ongoing responsibility," she said.
"So we gathered our team and did the hard work of calculating our actual time spent logging temperatures and found it was the equivalent of two full time employees annual salaries."
"It's just one of those little things that adds up to a big costs over the course of the year, and it's so prone to our people getting distracted by patient responsibilities and missing a log here and there," she said.
"When you combine those two factors, the money we spend and the opportunity for honest mistakes, the costs and risks to maintain the status quo of pen and paper logging and a mountain of binders for regulators simply doesn't add up."
With two facilities that span a suburban Indianapolis county with approximately 166 beds, Hendricks Regional Health has built a culture of safety excellence that the community it serves has come to expect.
She is one of nearly a dozen senior leaders who meet every morning to review their safety checklists and hold each other accountable amid the daily challenges of managing a busy hospital.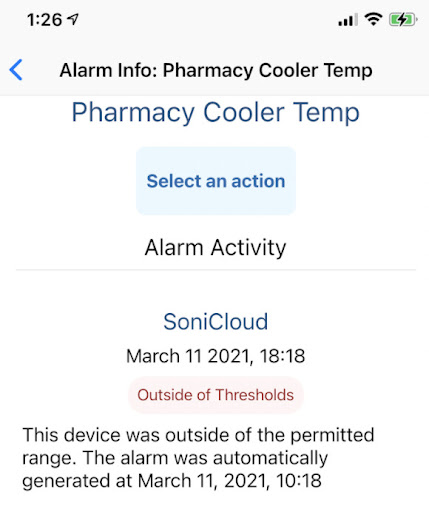 "We get so many alarms and alerts across so many different systems that we sometimes all suffer from a bit of alarm fatigue," she said.
"So our daily meetings serve as the open forum for everyone to get aligned on who has responded to what and what we still need to address that day. It's all about maintaining that culture of safety that we've worked so hard to build."
A LEADER FOCUSED ON SAFETY: Daily briefings to track every alarm
Rardin leads a team of 30 food service professionals charged with delivering food and other nutrition items to patients around the clock. With decades of experience in similar roles, Rardin applied robust focus on logging the temperatures in the refrigerators and freezers used to store the food for the patients.
Experience has taught her that each unit has its own personality and that each comes with its own unique risks.
"I like to say each refrigerator is like a person, or like the car you drive. No two cars drive the same and no two refrigerators operate the same either," she said. "Some are reliable and will never give you problems but some will kick off in the middle of the night for no good reason and then kick back on two hours later with no one the wiser.
"Before we had Sonicu, we had no idea when one of those bad boys would kick off and the temperature inside a fridge would rise outside of normal safety levels," she said.
"And we aren't just serving food to a normal group of people here either. My patients are here because they're vulnerable and compromised, and introducing potentially contaminated food because a fridge was out overnight is a risk we're not willing to take."
While a wireless remote temperature monitoring solution prompted Rardin to begin the relationship with Sonicu, her team was impressed with the concept of capturing much more than temperatures with the cloud-based application.
"Once we saw how we could improve our safety and free up more manual logging time with humidity and air pressure monitoring monitoring, we decided to make the larger investment of capturing as much information as we could with Sonicu," she explained.
"It's been part of our process to leverage technology to deliver better patient care and allow our staff to focus on the patients and not walking around with a clipboard to capture this information."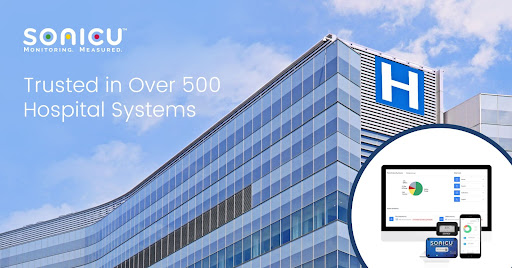 SUPPLY CHAIN AND INFLATION:
How Sonicu helps clients combat new challenges
While Rardin initially turned to Sonicu to improve safety and efficiency, she recognizes today the platform helps her team in its struggle against rising costs of labor and supplies as well as the delays in resupplying lost medicines.
"Finding good people has always been one of our biggest challenges, but it's never been as challenging as it is now in this new post-COVID world. Knowing that our limited labor resources aren't being allocated to manually log temperatures is a huge relief, especially when you consider how much it's costing us to pay these level of employees today versus just a few years ago," she said.
"And replacing some of these drugs that could be lost to a temperature excursion is no longer just a financial loss but a genuine patient care issue since the supply chain challenges have made it more difficult to source some of these drugs immediately as it was prior to COVID.
So losing oncology drugs to a temperature issue is really scarier than ever and it's powerful for us to know we've invested in the technology and staff training to prevent that from happening."
SONICU: Trusted by more than 500 customers to improve safety and efficiency
Founded in 2008 with a focus on delivering noise monitoring for deployments in neonatal intensive care units, Sonicu has evolved into a trusted partner for healthcare, university, research and life science leaders thanks to our rugged and reliable hardware that captures a diverse range of conditions as well as our intuitive software the makes asset monitoring simple.
Our SNAP calibration program ensures our customers are always NIST compliant. Our dedicated staff of professional installers or certified partners can automate your NIST compliance as we have for Rardin and the team at Hendricks Health.
Hendricks Regional Health is a nationally recognized, nonprofit, healthcare organization with a deeply-rooted legacy of community service.
More than 2,300 associates serve their community each day through a shared philosophy of patient-centered, high-quality, low cost healthcare.
Physicians with Privileges 306
Hospital Admissions 5,513
Temperature Monitoring Solutions
A complete system for a safer, more efficient and compliant facility
Simple Asset Protection
Automated logging and reporting
Designed for easy implementation
Available on Android & IOS

Bluetooth Wireless Connectivity

Easy-to-Read Display Installs Anywhere

Easy Recalibration with our SNAP program
Operational Efficiency
Customizable Alarms
24/7 Notifications via Call, Text, or Email
Modular design allows you to easily add more sensors
Complete Sensor Visibility of Data and Diagnostics
Flexible Transmission via 4G, Radio Frequency, WiFi and Ethernet
Automated Compliance
Long-Life Onboard Rechargeable Battery

Automated logging and reporting
Cloud & Mobile App Data Upload
Onboard Data Storage
Cloud & Mobile App Data Upload

Meets The Joint Commission, AABB, GLP/GMP, FCC, Vaccines for Children (VFC), and FDA Requirements