FDA Compliant Temperature Monitoring For Schools
Higher food prices and supply chain disruptions have played a huge role in schools upgrading refrigerators and freezers with temperature monitoring equipment.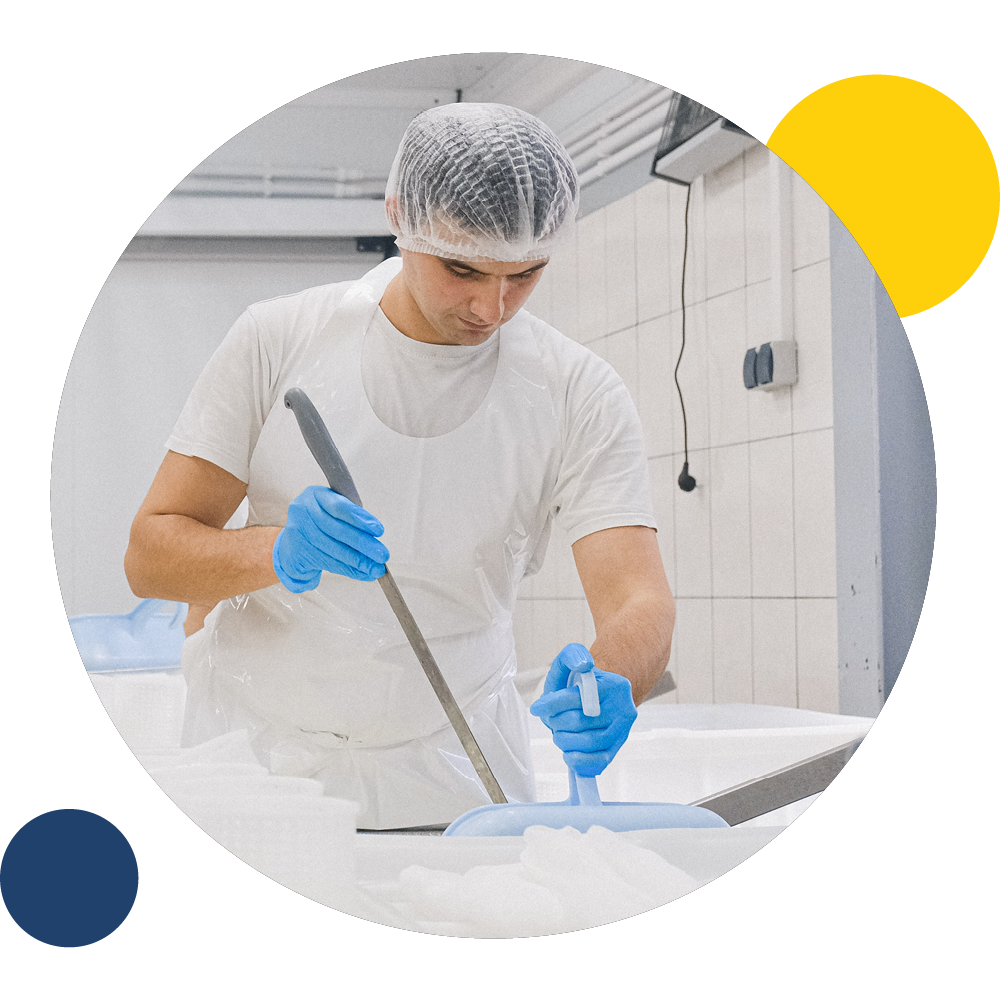 Let us help you evaluate your needs!
Safety:

Alerts to protect asset

Compliance:

Automated reports

Efficiency:

Reduced Manual Logging




And what makes us different?
Lifetime Warranty: Never buy hardware again!
Unlimited Users: Scale across your entire org
Connectivity Flexibility: Wi-Fi, Cellular or Data Hub

Phone call alarms:

Alerts won't get ignored
Mobile App: 500 Freezers in your pocket



All American made and supported!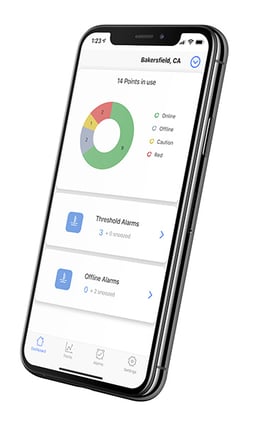 See What Customers Say About Sonicu
Asset Protection. Compliance Automation. And Reduced Manual Processes.

Sonicu serves thousands of professionals at hundreds of organizations across North America by improving how they monitor and manage their most sensitive assets and environments.


Professionals from Schools, Universities, Healthcare, andLife Sciences turn to Sonicu to help them improve the way they do business.


These respected healthcare and research brands turn to Sonicu for three primary reasons:
Operational Efficiency: Virtually eliminate the need for tedious and costly manual logging

Compliance Automation: Respond to virtually any regulatory audit or inspection in a few clicks with our reports section

Asset Protection: Detect and respond to any temperature excursion that can threaten virtually anything perishable: food, drugs, vaccines, research, etc.
School Nutrition Leaders Are Investing Their USDA Grants InTemperature Monitoring
Convert your USDA grant into simple and affordable temperature monitoring
Learn about the simple temperature monitoring technology school nutrition leaders are using to protect their students
Your freezer can call you before it malfunctions: Even on Sunday!
Your walk-in cooler called, and it needs a tune up!
Text and chill: Or chill and text. Make your walk-in cooler communicate with your team.
We need to talk: How to communicate with your aging walk-in freezer
School nutrition leaders across the United States are taking advantage of a federal grant program aimed at helping local school districts upgrade and enhance their cafeterias and kitchens as well as nutrition support programs.
The U.S. Department of Agriculture has rolled out a series of programs that totals $80 million in grant funding for school nutrition programs.
The programs are meant to help schools combat higher food prices and supply chain disruptions as well as help students return to the classroom after the pandemic disruptions.
First, the USDA announced $50 million in Equipment Assistance Grant funding provided by the American Rescue Plan Act (ARPA) (PL 117-2).
The additional funding will support school food authorities (SFAs) in providing healthy and appealing meals by meeting essential food service equipment needs.
This funding reflects USDA's financial commitment to supporting school nutrition leaders in a successful return to normal National School Lunch Program (NSLP) and School Breakfast Program (SBP) operations.
Many school districts across the country are leveraging the funds to invest in temperature monitoring solutions like Sonicu's to increase food safety and automate regulatory compliance.
Sonicu serves K-12 and higher education nutrition officials in districts nationwide with our plug-and-play temperature monitoring solution ideal for any walk-in or reach-in cooler or freezer.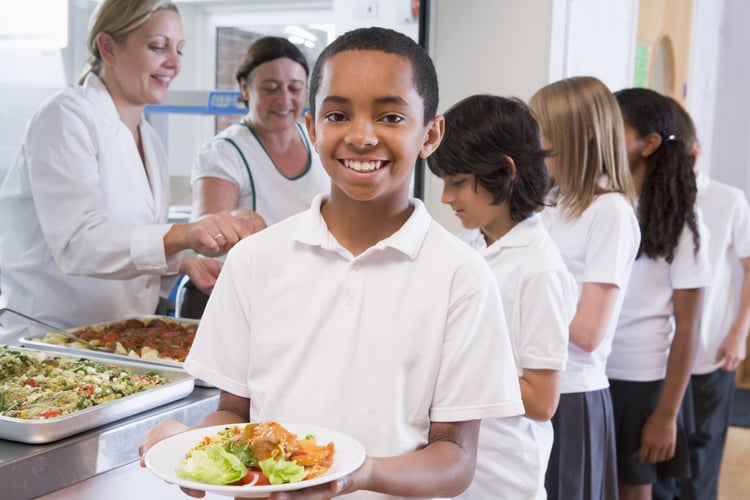 How the Funding Works: Solicit your State Department of Education
The grant funding will work alongside other financial support assisting schools in navigating challenges – including the additional reimbursement funds for school meals, and supply chain allocation funds to purchase domestic food for meal programs, according to the Department of Agriculture.
Schools can apply the funding to purchase equipment for a variety of important improvements, including:
Purchasing tools that support scratch cooking
Storing fresh food from local producers
Receiving food deliveries in a more efficient manner
These improvements will be used to
Maintain and improve food and agricultural supply chain resiliency
Increase the efficiency of SFA procurement
Enabling a wider variety of food purchases through scratch cooking
Additionally, award of these grants will benefit recipient school nutrition officials by helping them meet equipment needs associated with a return to standard operating procedures following the pandemic.
The U.S.D.A. encourages school officials to take advantage of the training offered by the companies on how to use their specific equipment.
"At Sonicu we take great pride in our limitless on demand training as well as our monthly live training designed to ensure every one of our customers understands how to use our temperature and IAQ monitoring technology to improve their safety," said Bryan Mitchell, Marketing, Sonicu.
The $50 million dollars in ARPA funding is in addition to the $30 million provided by the Consolidated Appropriations Act, 2022, (PL 117-103).
This ARPA funding is being made available to state agencies in addition to the previously announced $30 million to competitively award Equipment Assistance subgrants to eligible SFAs participating in the NSLP.
Subgrant Awards by State: Act Now to Claim your Funding
State agencies will competitively award subgrants to SFAs and schools to purchase equipment, with a value of greater than $1,000, needed to
serve healthier meals,

support scratch cooking,

improve food safety,

store fresh food,

upgrade equipment, and to

help support the establishment, maintenance, or expansion of the SBP.



The U.S.D.A. is encouraging state to support as many schools with equipment needs as possible with this funding.
Equipment must be purchased, used, managed and disposed of in accordance with the governing 2 CFR requirements.
State agencies may consider any SFA participating in the NSLP eligible to receive a subgrant award.
When making awards, state agencies have discretion to use selection criteria in the Request for Application (RFA) they develop that best meets the unique needs of the school nutrition facilities in their state.
Selection criteria factors that state agencies may consider include, but are not limited to, the following:
Age of food service equipment or lack of appropriate items
Ability of food service equipment to increase the efficiency of SFA procurement, food storage, and distribution/service
The availability of existing state and local funding for equipment purchases
Strategies for adopting lunchroom changes that provide more convenience and appeal to the student
Opportunities to realize meaningful impacts on nutrition and quality of meals.
State agencies must submit a copy of the RFA they will use in connection with the SFA award process, to their respective Food and Nutrition Service (FNS) regional program office for prior approval.
The RFA must include all applicable terms and conditions both at the federal and state level (government-wide and USDA requirements).
Why Choose Sonicu: American-made and support & Affordable
Sonicu is trusted by dietary and nutrition professionals in healthcare, school and university settings across the country thanks to the system's simple installation, configuration and software.
The system is supported by a robust mobile application that supports installation and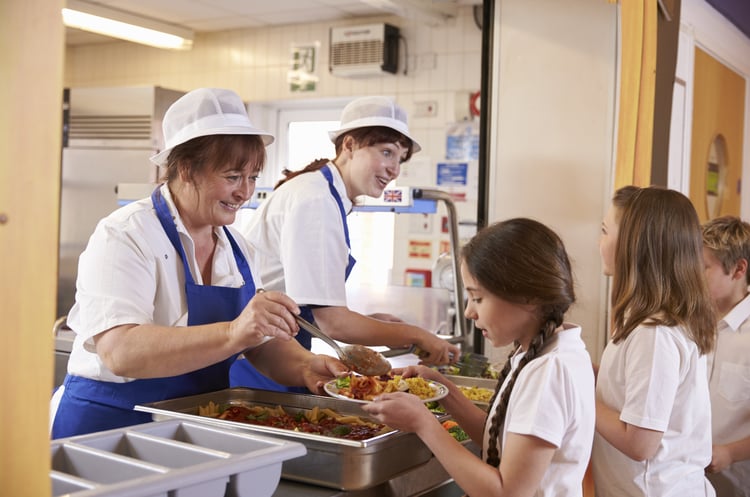 Funding
For the funding available in this fiscal year, officials used the State Administrative Expense (SAE) allocation formula to issue the available $80 million to state agencies.
The state agency funding allocation attachment details the original $30 million allocation and the additional $50 million, as well as the total amount the state agency will receive.
A new FNS-529, Grant Award, will be provided to the state agencies reflecting their new allocation.
A state agency may not use more than five percent of its allocation for administrative costs associated with awarding grants to eligible SFAs.
Funding Goals
As with all federal grant funds, procurement regulations at 7 CFR Part 210.21 and 2 CFR Part 200.317-326 apply, and equipment competitively procured using these grant funds must be necessary, reasonable, and allocable.
State agencies' NSLP Equipment Assistance Grant announcements to SFAs must highlight the requirement to follow all federal, state, and local procurement laws when purchasing equipment with these grant awards.
SFAs awarded grant funds are encouraged to purchase equipment made domestically.
Period of Performance
The effective dates of these subgrants will vary; however, the performance period for all such subgrants from states to SFAs must end Sept. 30, 2024 (i.e., the termination date). While the performance period remains unchanged from SP 14-2022, FNS understands substantial increases in funding and supply chain disruptions may impact state and schools' ability to spend these funds. FNS will monitor obligation of these funds and will consider all requests from the state to extend the period of performance, as needed.
Award/Award Timeline
State agencies will need to complete a new FNS-5291 for the additional funding. The state agencies must also agree to the Standard Terms and Conditions. Once approved by the FNS regional office, the state agency will distribute subgrant materials, review application submissions from SFAs, award subgrants, and conduct monitoring activities. State agencies are expected to maintain all appropriate purchase records and make them available and ready for review upon request.
FNS recommends that states complete the initial subaward process by Sept. 30, 2023, including the states' solicitation and obligation of funds to their respective subgrantees.
SFAs that are unable to fully expend their grant amounts must return any unobligated and unliquidated funds to the state agency, unless FNS has granted an extension. If these funds are returned to the state agency, the state agency may reallocate available funds (the returned funds and any funds not previously obligated to SFAs) to award the next applicant for an equipment grant that had not received funds during the initial competitive grant application process.
Funds returned to the state agency after Sept. 30, 2024, must be returned to FNS, unless a performance period extension is approved by FNS. State agencies must follow all standard policies and procedures to award these grants to the SFAs.
Administration
State agencies are required to electronically enter the quarterly and final financial status report (SF-4252) into the Food Program Reporting System (FPRS) for the "National School Lunch Program Equipment Grant, version 5" (CN-NSLPE-v5).
This report must be entered within 30 days after the close of each quarter.
The Final Financial Report must be entered into FPRS within 120 days of the expiration of the grant agreement. This report must also be certified by the Recipient's chief fiscal officer or an officer of comparable rank. State agency staff that do not already have access to the "CN-NSLPE-v5" program in FPRS, must submit an FNS-674 to their regional office point-of-contact.
Additional reading and information:
https://www.fns.usda.gov/fns-regional-offices

Largest school districts:
https://en.wikipedia.org/wiki/List_of_the_largest_school_districts_in_the_United_States_by_enrollment
Trade shows in this industry:
https://schoolnutrition.org/conferences-events/annual-national-conference/
Wireless temperature monitoring systems can enable your organization to maintain the integrity of your freezers or cold rooms remotely so that their contents remain stable at the appropriate temperature.
Certain industry standards or regulations may also require specific types of temperature monitoring equipment or other standard operating procedures to ensure best practices are followed and to protect buyers from spoiled or inert products.
American-based Customer Support: Robust & Reliable High Touch Service
Software and technology is only as good as the people who stand behind it.
At Sonicu, that means our team of American-based customer success managers who are never more than a phone call away to help field and fix any service issues.
Our probes and sensors are placed in demanding frozen environments and our software literally sends billions bits of data monthly, meaning there's alway the potential for a hiccup on either the hardware or software.
We are committed to fielding every customer service request promptly and addressing our customer's concerns promptly and professionally.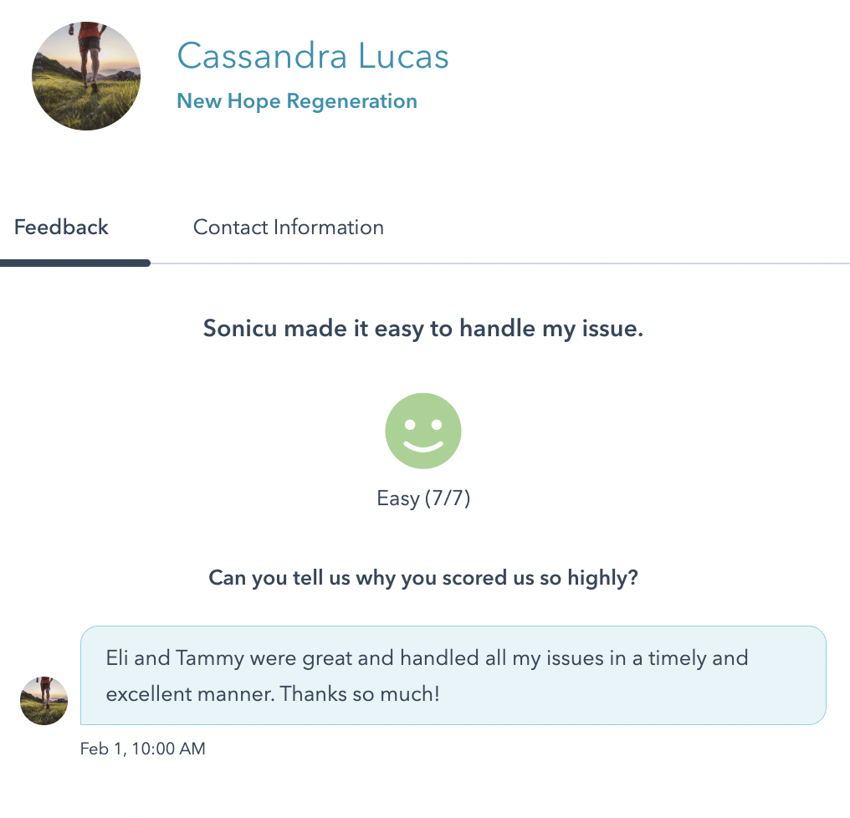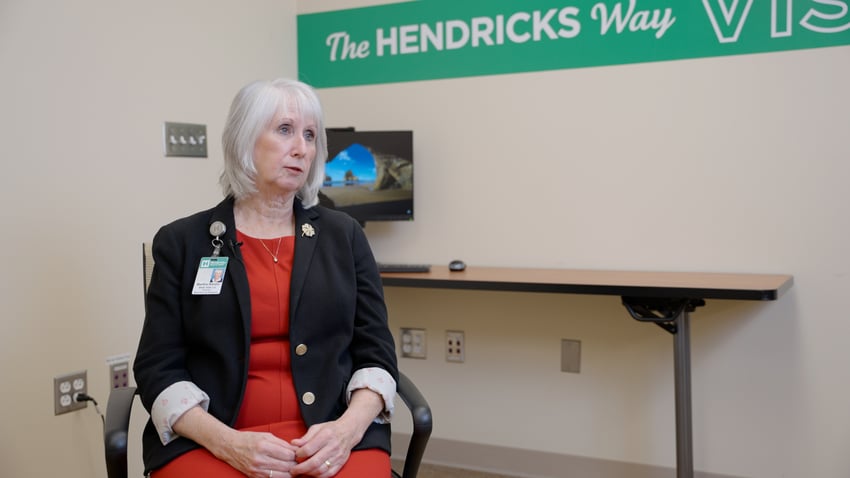 "I like to say that every refrigerator or freezer is like a car in that they all behave a bit differently,
and then every now and then you just get a bad boy who doesn't want to perform as we need it to,"
Martha Rardin, Director, Nutrition and Dietetics, Hendricks Regional Hospital.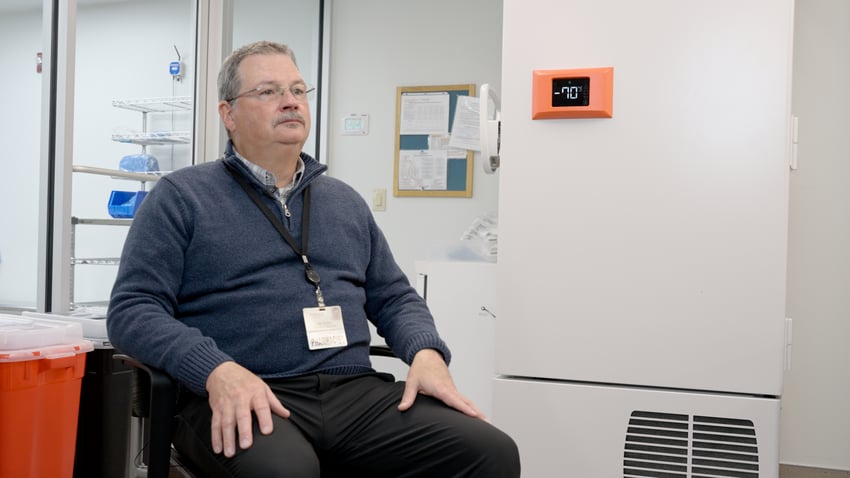 "Sonicu has been a powerful tool to identify which units are behaving out of spec and get our team
to fix them before we have a serious issue."
Tim Livesay, Director, Hancock Regional Hospital Pharmacy Director
Temperature Monitoring Resources