Laboratory & Pharmaceutical Monitoring
Sonicu monitoring ensures asset safety for the rigors of life science research.
From air pressure and humidity monitoring to critical temperatures at the extremes, Sonicu protects, logs and reports automatically.
REQUEST QUOTE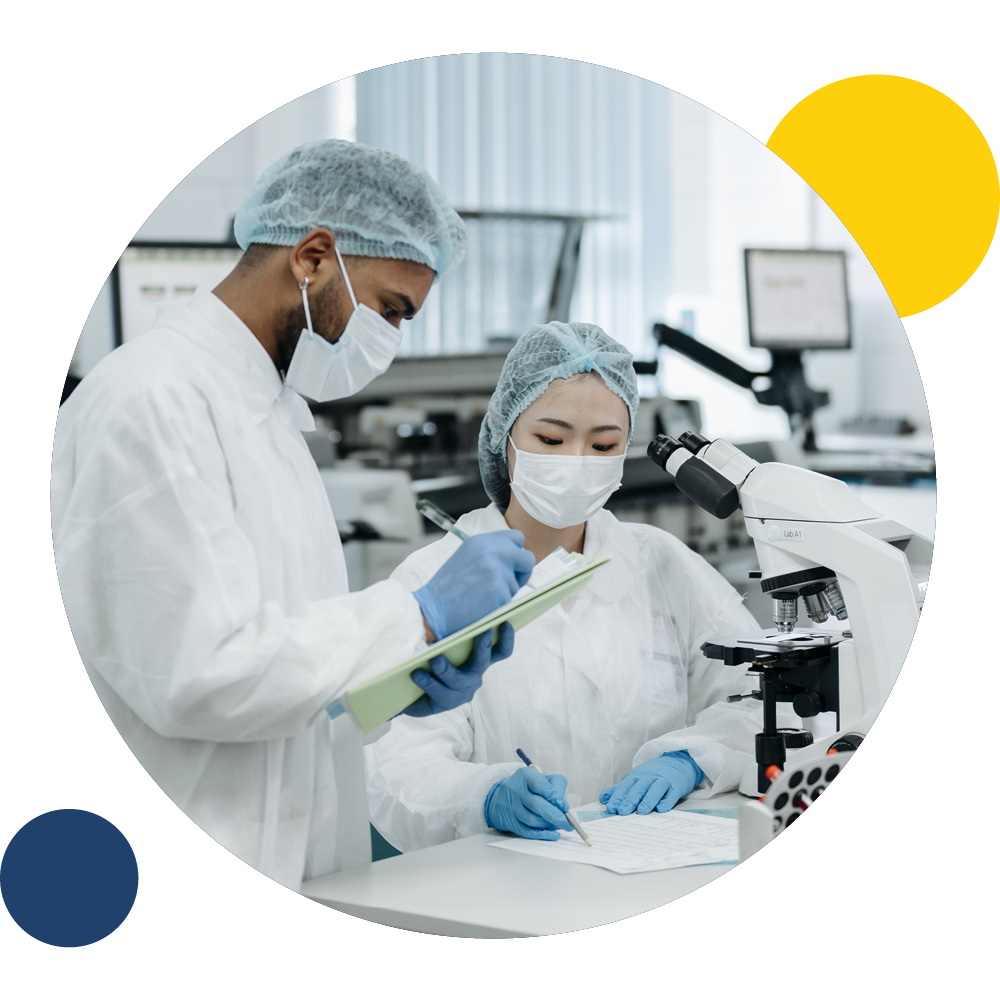 Struggling with 21 CFR Part 11
Relax, we've got you covered.
Based on the feedback from dozens of life science professionals, we've built a 21 CFR Part 11 enhanced offering that can help you. Learn more on the 21 CFR webpage.
Strict personnel controls and enhanced audit trails required by the FDA.
Password function allows users to time-stamp who and when specific actions were executed
Full probe calibration history and regularly updated monitoring system health reports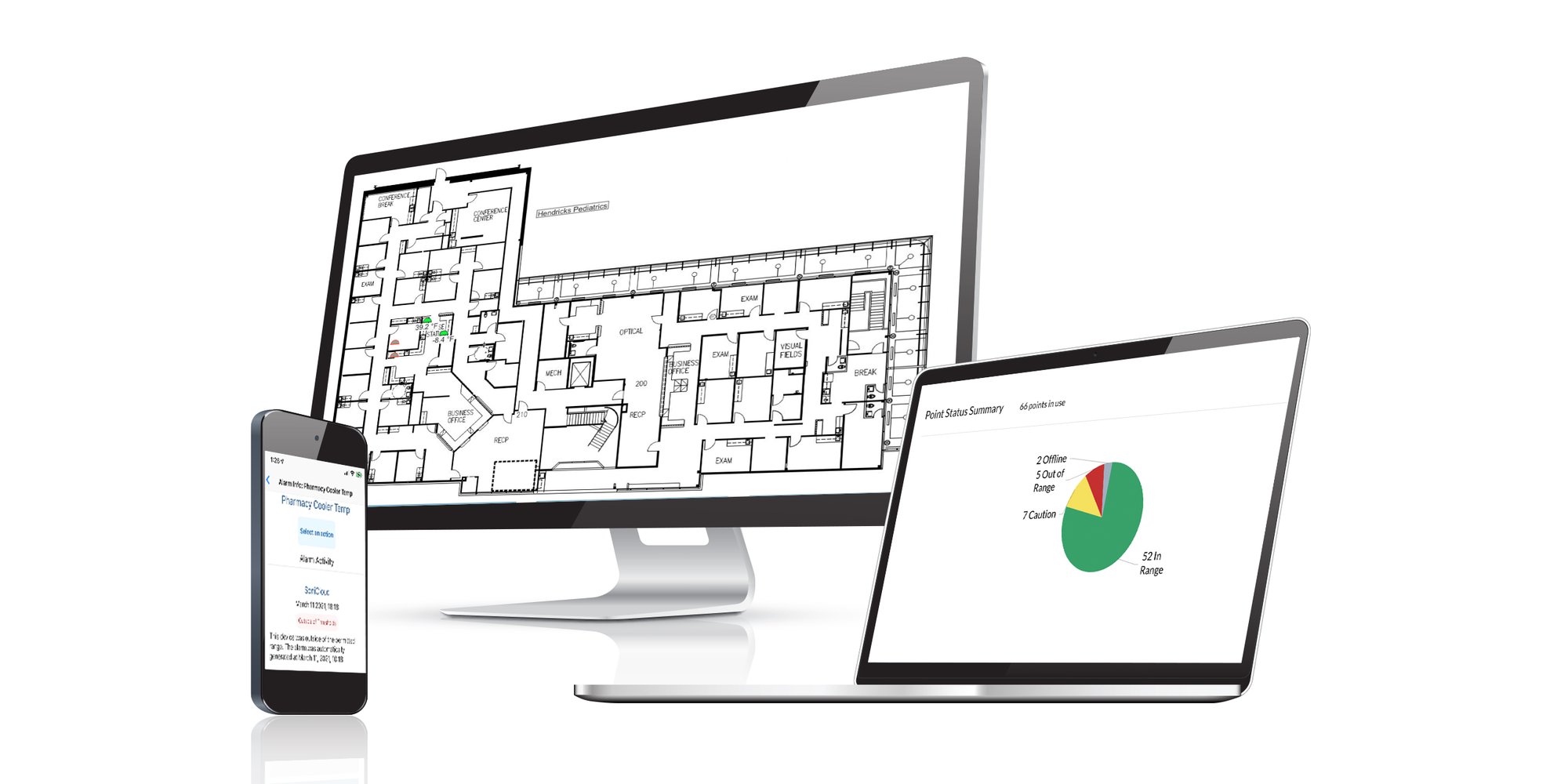 Ohio University Innovation Center Turns to Sonicu
for Temperature & Environmental Monitoring
Safety for Life Science Research
Digital probes, temperature meters and intuitive software that help you monitor your assets 24/7.
Digital cryogenic and ultra low temperature probes
Fully NIST-traceable and ISO 17025 compliant probes and sensors are thermal buffered and meet all state and federal regulations and recommendations
SNAP Calibration eliminates downtime and expense associated with conventional annual calibration
Pairs with Sonicu digital temperature meters for plug-and-play deployment
Multiple networking capabilities meshes several units into a unified system via 900 MHz with data transmission to the cloud by 4G cellular, WiFi or Ethernet.
Ethernet connections augmented with redundant failover capability for additional protection
Air pressure, humidity and critical variable/process solutions
No IT required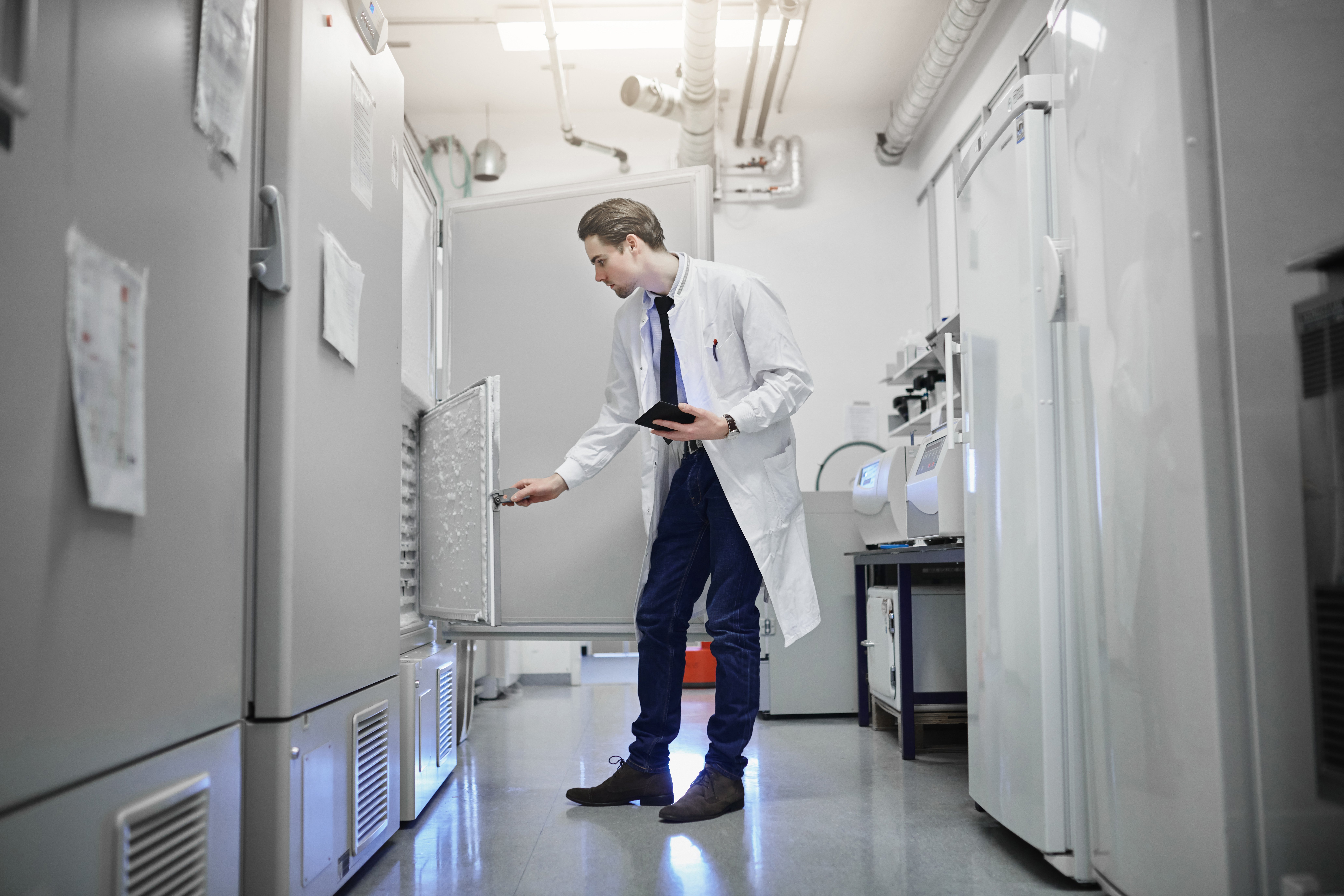 SoniCloud Monitoring Dashboard
Web-based access from phone, tablet, or PC - 24/7
All Sonicu monitoring solutions include the SoniCloud Monitoring Dashboard, a modern, scalable platform that makes it easy to view ALL your monitoring anytime.
Hosted on AWS: best-in-class security & reliability
DataSync feature ensures 100 percent data integrity
SMART Alarms with predictive algorithms spot trends, reduce alarm fatigue, and escalate if needed
Cellular VPN eliminates security breach concerns
Learn More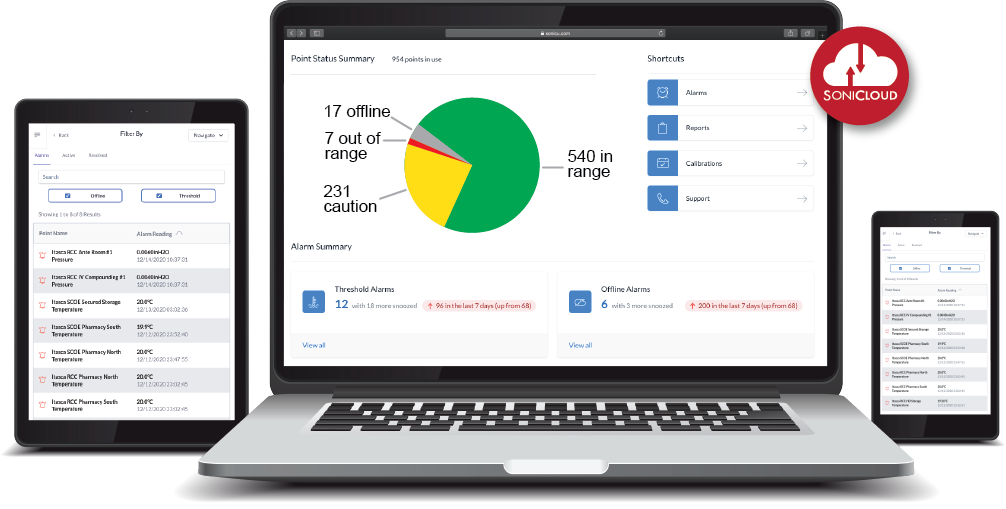 Automated Logging & Reporting
Saves time and money by eliminating manual logging and reporting processes
Reporting Tools analyze data, spot trends and streamline performance audit procedures
Automatically generates reports in regulatory compliant format
Tiered alarms and alerts for organization wide connectivity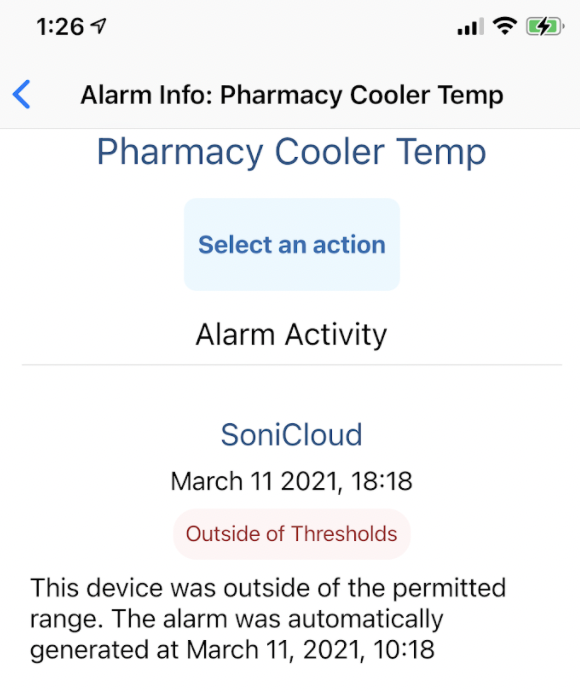 The Sonicu Difference
Advanced Alarming
Cloud-based software capabilities with predictive algorithms for tailored alarming to reduce alarm fatigue and spot trends.
SMART Digital Sensors
SMART sensors with proprietary DataSync capture. Preserve and secure data in the event of transmission interruptions.
SMART Reporting
Automated logging and reporting unrivaled in the industry for effortless regulatory compliance.
Battery Backup
Industry leading battery life on all sensors. In the event of a power outage Sonicu's wireless sensors continue to keep you notified.
The Safest Network
Virtual Private Network on Verizon cellular platform that eliminates security concerns when transmitting data to the cloud.
Flexible Transmission
Replace server-based systems and eliminate IT concerns with a variety of transmission signals including: Cellular, Radio Frequency, WiFi, and Ethernet.
Recalibration is Easy
All-digital temperature probes for easy calibration renewal with Sonicu's SNAP calibration program.
Ensuring Consistency
Service quality and connectivity reports provide detailed analysis of system operations.
Life Sciences Temperature And Humidity
Discover the ultimate cloud-based solution for life sciences temperature monitoring and humidity management. Revolutionize your operations with Sonicu's system, designed to eliminate manual logging, improve compliance readiness, and protect all your temperature sensitive assets..
Some of the finest names in healthcare, including Indiana University Health, University of Michigan Health System, and Stanford University, rely on Sonicu to provide robust continuous temperature monitoring for their cold and frozen environments.
These respected healthcare and research brands turn to Sonicu for four primary reasons:
Real-Time Monitoring: the sensors collects temperature data and transmit it wirelessly to SoniCloud - our cloud-based platform.
Operational Efficiency: Virtually eliminates the need for tedious and costly manual logging saving valuable time and resources.

Compliance Automation

: Respond to virtually any regulatory audit or inspection

in a few clicks with our reports

section that generates comprehensive reports.
Asset Protection: Detects and responds to any temperature excursion that can threaten virtually anything perishable: food, drugs, vaccines, research, etc.
When you combine these three significant feature benefits, our clients average about $80,000 per savings for every 100 hospital beds.
At research or university locations without beds, it's not hard to imagine the time savings alone by simply not having staff manually record temperatures several times per day.
Our customers stay with us thanks to our American-based customer support, that is never more than a phone call away. While our technology is intuitive and powerful, we know it's only as strong as the people who stand behind it.

Temperature and humidity monitoring is of utmost importance in the life sciences industry. The proper monitoring of temperature and humidity is critical for maintaining the safety, efficacy, and quality of products. It is particularly crucial in fields such as
Universities: Research and science department heads
Monitoring helps mitigate risks, ensure regulatory compliance, and provide data for auditing and analysis.
Organizations in the life sciences industry are responsible for monitoring temperature and humidity to ensure that their products are safe for use and meet industry compliance standards. Temperature fluctuations can easily cause the degradation or spoilage of sensitive assets such as drugs or food products. Likewise, high levels of humidity can create a breeding ground for bacteria, which can lead to contamination issues. By monitoring temperature and humidity levels on a regular basis, organizations can take corrective action promptly whenever it becomes necessary to prevent product loss or contamination.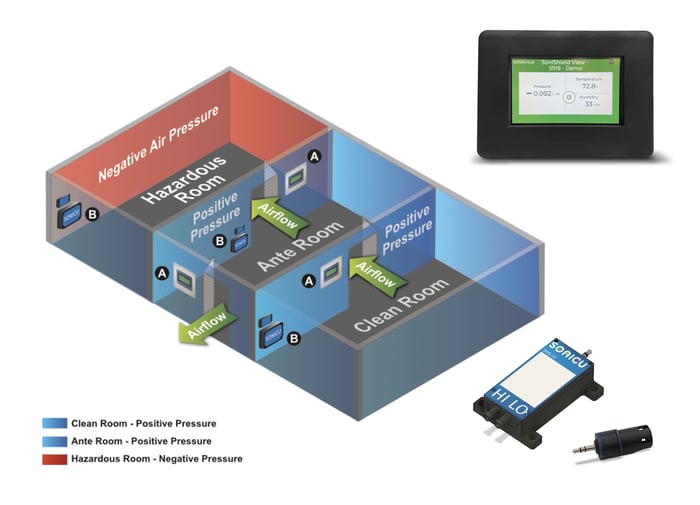 A wireless, cloud-based temperature and humidity monitoring system like Sonicu's, is one of the best kinds of tools for helping organizations meet regulatory compliance requirements. Sonicu's remote monitoring systems are capable of accurately capturing data on temperatures and relative humidity throughout facilities.
Automated temperature monitoring systems allow organizations to set parameters for acceptable temperatures or humidities, which then trigger alerts when exceeded so that corrective action can be taken quickly before any irreversible damage occurs. Sonicus automated system simplifies the process of maintaining comprehensive records of temperature and humidity data over time. This record-keeping capability proves invaluable during regulatory audits, ensuring compliance readiness and peace of mind.
It's very important to note that there is a substantial difference between systems designed for controlling temperature and humidity and those designed for monitoring temperature and humidity.
While both of these functions are important in the life sciences industry, it's crucial to understand the separation between them.
Systems that control temperature and humidity are designed to automatically adjust temperature and humidity conditions based on preset parameters.
Systems that monitor temperature and humidity are designed to track and record temperature and humidity data and provide automatic alerts when temperature or humidity levels veer outside a predetermined range.
Sonicu provides wireless monitoring systems for a variety of applications, including life science temperature monitoring, healthcare temperature monitoring, food safety temperature monitoring, and more The benefits of implementing Sonicu include:
Asset Protection: Get alerts when a freezer is malfunctioning to protect assets like medicines, vaccines, blood, research, sperm/eggs
Compliance Automation: Creates simple reports to satisfy local/state/federal regulations
Operational Efficiency: Spend less time capturing data manually: Both temps/conditions and reporting
Laboratory Humidity Control Systems
A cloud-based hospital refrigerator (or freezer) temperature monitoring system is an essential tool for most laboratories. An automated monitoring system can help eliminate manual data logging, improve compliance readiness, and protect temperature-sensitive assets.
Manual temperature and humidity data logging can be time-consuming and labor-intensive. With Sonicu's cloud-based temperature monitoring system (used in refrigerators and freezers), the data-logging process can be automated and monitored remotely in real time.
This can allow laboratory staff to focus on other tasks instead of manually checking temperatures throughout the day. Additionally, it's very easy for employees to make small errors when recording temperature or humidity data. An automated system is usually more accurate and reliable.
Sonicu's cloud-based monitoring system also helps improve compliance readiness by providing accurate and thorough records that are easily accessible at any time from your computer, phone, or tablet with the SoniCloud platform.
Maintaining these records ensures your organization has evidence that the laboratory is meeting CLIA humidity requirements and other standards related to the storage and handling of temperature-sensitive assets.
Aside from the compliance and Sonicu's reporting benefits, cloud-based refrigerator, freezer, and Ultra-Low freezer temperature monitoring systems can also help protect temperature-sensitive assets from damage due to extreme temperatures or sudden changes in humidity levels. A Sonicu probe can detect changes in humidity levels so that employees can adjust lab humidity settings accordingly.
Always keep in mind that monitoring systems are not designed to control temperature or humidity, only track them. If you need to adjust the humidity in your lab, you'll need a separate tool like a lab humidifier.
Laboratory Temperature And Humidity Standards
ISO 17025 is an international standard that sets out requirements for the competence of testing and calibration laboratories. It applies to all organizations that carry out tests, calibrations, and related activities such as sampling.
The ISO 17025 environmental requirements are designed to ensure that test results are accurate and reliable. These requirements include laboratory temperature and humidity control, as well as other factors such as air quality, lighting, noise levels, vibration levels, and more.
Sonicu's SNAP Calibration program provides an easy and cost effective way to maintain regulatory compliance without the hassle of conventional recalibration. The advantages of Sonicus SNAP program include:
Removes administration burden, uncertainty, and worry about required recurring sensor calibration

Completely eliminates downtime associated with conventional recalibration

Far less expensive than traditional recalibration services

Plug and play implementation makes Sonicu SNAP Calibration the most efficient system on the market

View, download, and print calibration certification online in PDF format instantly
Adheres to strict quality controls and maintains ISO 17025 compliance Compliance with standard laboratory temperature ranges ensures that the environment in which tests are conducted is consistent and stable --- and therefore that the results of the tests are reliable. Laboratory temperature and humidity standards also help protect samples from contamination or damage due to extreme temperatures or humidity fluctuations.

What Are ISO 17025 Temperature and Humidity Requirements?
ISO 17025 temperature and humidity requirements help ensure the accuracy of test results by eliminating any potential sources of error caused by unplanned environmental changes during testing. Generally speaking, ISO 17025 environmental requirements provide a framework for ensuring the accuracy of laboratory test results by overseeing the environment in which tests are conducted.
This helps life sciences organizations maintain high standards of quality assurance for their products and protects consumers from the effects of potentially inaccurate or unreliable test results.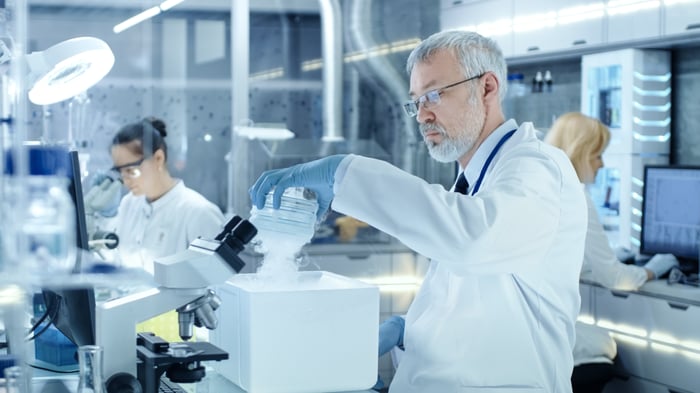 Laboratory Temperature And Humidity Standards FDA
The FDA has established laboratory temperature and humidity standards to ensure the quality of products produced in clinical laboratories. These requirements are based on FDA temperature mapping guidelines, which provide guidance for maintaining a consistent environment in the laboratory. These standards also require that any changes in temperature or humidity be documented and monitored regularly.
It is very important for laboratories to adhere to the FDA's clinical laboratory temperature and humidity requirements, as failure to do so could result in compromised product quality or even product recalls. Compliance standards like the FDA's are essential in the life sciences industry to ensure that products and services are safe, effective, and of high quality. They also help to maintain trust between consumers and companies by providing assurance that products meet rigorous safety requirements.
Implementing Sonicud temperature and humidity monitoring helps you adhere to compliance requirements like those of the FDA's and others. Sonicu wireless monitors allow you to view temperatures and receive Sonciu Alarms from anywhere in the world in the event of a failure in your facility.

Laboratory Temperature And Humidity Standards ISO
Automated temperature and humidity monitoring systems can help laboratories maintain compliance with regulatory requirements such as ISO 17025. By using an automated system to monitor and log temperature and humidity data, laboratories can ensure that they meet the relevant standards without needing to devote resources to manual data logging.
The advantages of using an automated system instead of a manual process to monitor temperature and humidity are numerous. Automated systems provide real-time data logging which enables labs to quickly identify any changes in environmental conditions that could affect test results or sample integrity.
Wireless systems also reduce the time required for data entry by providing continuous monitoring, eliminating the need for constant attention from lab personnel.
Additionally, automated temperature and humidity monitoring systems can be set up with Sonicu alarms to alert personnel if temperatures or humidity fall outside of a standard laboratory temperature range, allowing corrective action to be taken quickly before any damage is done.
An automated system can also help labs maintain compliance with SOPs for temperature and humidity monitoring by providing accurate records that are easy for auditors or regulators to review.
Automated systems typically provide more reliable data than manual methods as they eliminate potential sources of bias, such as incorrect readings due to user fatigue or lack of experience.
ISO 9001 Temperature And Humidity Requirements
ISO 9001 is an international standard that provides a set of requirements for quality management systems. ISO 9001 temperature and humidity requirements are particularly important in the life sciences industry, as they help to ensure the integrity of laboratory samples.
Additionally, ISO 17025 environmental requirements help guarantee that laboratory conditions are properly maintained to provide accurate results. Temperature and humidity control are essential in any laboratory environment, as they can affect the accuracy of results.
The room temperature laboratory standards set forth by agencies like the FDA help make sure that laboratories are held accountable for the quality of their results and products. Additionally, an SOP for temperature and humidity monitoring in laboratory settings can help individual labs make sure that they meet these standards.
Sonicu SoniShield View display delivers real-time room monitoring, and the powerful SoniCloud Mobile app wirelessly configures the View in seconds. It is beneficial to monitor temperature and humidity as the display shows real time readings on the screen.

CLIA Lab Temperature Requirements
CLIA lab temperature requirements are an important part of the CLIA certification process. The Clinical Laboratory Improvement Amendments (CLIA) of 1988 established quality standards for all laboratories to ensure the accuracy, reliability, and timeliness of patient test results.
Temperature control is one of these standards that must be met in order for a laboratory to become CLIA certified. This can help ensure that any samples stored in the lab remain stable and accurate during testing.
Temperature fluctuations can affect sample integrity, leading to inaccurate results or false positives or negatives. Therefore, it is essential that CLIA certified labs adhere to strict temperature requirements in order to maintain their CLIA certification status. CLIA lab requirements are important for any kind of laboratory that assesses human specimens.
Effective lab temperature and humidity monitoring with an automated system like Sonicu,is essential in the life sciences industry. Effective monitoring ensures that products are stored and handled in optimal conditions, which can help maintain their quality and integrity. An automated monitoring system also helps life sciences organizations maintain compliance by reducing the burden of manual data logging.
American-based Customer Support: Robust & Reliable High Touch Service
Software and technology are only as good as the people who stand behind it. At Sonicu, that means our team of American-based customer success managers who are never more than a phone call away to help field and fix any service issues.


Here are some stories from Sonicu customers about their experiences with our US Based phone support and unlimited training.
Our probes and sensors are placed in demanding frozen environments, and our software sends billions of bits of data monthly. We are committed to fielding every customer service request promptly and getting our customershundre online rapidly.
Sonicu has hundreds of customers in all 50 states and serves the healthcare, life sciences, pharmaceutical, and food service industries. Customers trust Sonicu to monitor cold storage temperature, ambient room temperature and humidity, air pressure differential, and noise.
We deliver safety, compliance, and efficiency. Simply.
Our customers save on average about $80,000 per 100 beds while streamlining regulatory compliance from private and government agencies, including the Joint Commission, FDA, CDC, VFC, State Boards of Pharmacy, and local boards of health.
Our customers are highly educated and protect highly valuable assets with our solutions. We boast more than 95 percent customer retention thanks to our reliable hardware, intuitive software, and robust customer support.
Founded in 2008 in Greenfield, Indiana, Sonicu began manufacturing noise monitoring equipment to protect vulnerable infants in neonatal intensive care units, and has evolved to monitor and protect a diverse set of sensitive conditions and environments.
Asset Protection. Compliance Automation. And Reduced Manual Processes. Sonicu serves thousands of professionals at hundreds of organizations across North America by improving how they monitor and manage their most sensitive assets and environments.
From cold and frozen temperature storage to ambient conditions like relative humidity and air pressure differential to specific needs like CO2 and VOC monitoring, Sonicu provides a full suite of monitoring solutions.
Easy to install and configure and supported by live American-based phone support, Sonicu is the affordable, intuitive, and trusted temperature and environmental monitoring solution trusted nationwide.
If you care about receiving safe medicines from the pharmacist, safe vaccines from your doctor, and safe food from your grocer, you care about temperature and condition monitoring.
Professionals from healthcare, life science, laboratory management, and cold chain facility management turn to Sonicu to help them improve the way they do business.
From automating complex and tedious regulatory reports to significantly reducing time spent on manual processes, Sonicu helps private, public, and government agencies focus on their core businesses and spend less time monitoring their assets and environments.