Automated Remote Wireless Temperature Monitoring
Your Asset Protection & Compliance Automation. Simplified. Trusted to drive down costs and increase safety. Designed around affordability, scalability and mobility.
REQUEST DEMO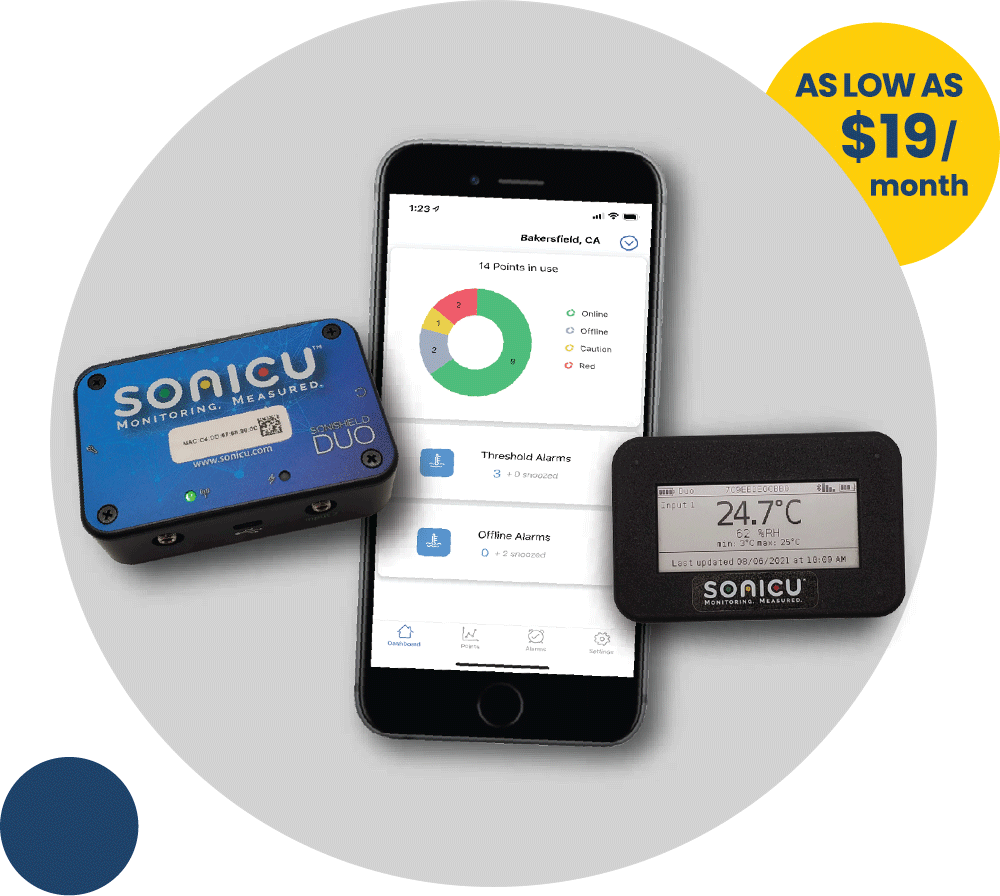 What are you monitoring?
Choose the solution that best matches your situation
Automated Remote Temperature Monitoring
Don't risk losing valuable assets. Sonicu monitoring protects your assets 24/7. Our platform eliminates manual data logging and automates regulatory reporting. From Hospitals and Pharmacies to Scientific Laboratories and University Research Departments. Plus any cold chain environment.
REQUEST A DEMO
Your Monitoring Questions. Answered Simply.
Monitoring technology is evolving constantly. We provide answers to the most common questions to help the industry understand how monitoring technology can protect your people, facilities and assets.
The Sonicu Difference
Advanced Alarming
Cloud-based software capabilities with predictive algorithms for tailored alarming to reduce alarm fatigue and spot trends.
SMART Digital Sensors
SMART sensors with proprietary DataSync capture. Preserve and secure data in the event of transmission interruptions.
SMART Reporting
Automated logging and reporting unrivaled in the industry for effortless regulatory compliance.
Battery Backup
Industry leading battery life on all sensors. In the event of a power outage Sonicu's wireless sensors continue to keep you notified.
The Safest Network
Virtual Private Network on Verizon cellular platform that eliminates security concerns when transmitting data to the cloud.
Flexible Transmission
Replace server-based systems and eliminate IT concerns with a variety of transmission signals including: Cellular, Radio Frequency, WiFi, and Ethernet.
Recalibration is Easy
All-digital temperature probes for easy calibration renewal with Sonicu's SNAP calibration program.
Ensuring Consistency
Service quality and connectivity reports provide detailed analysis of system operations.
Temperature Mapping Solutions
Sonicu is proud to partner with REAL Solutions Group, the leader in professional temperature mapping services for any facility using the United States Pharmacopeia – National Formulary (USP-NF) and the World Health Organization (WHO) guidelines.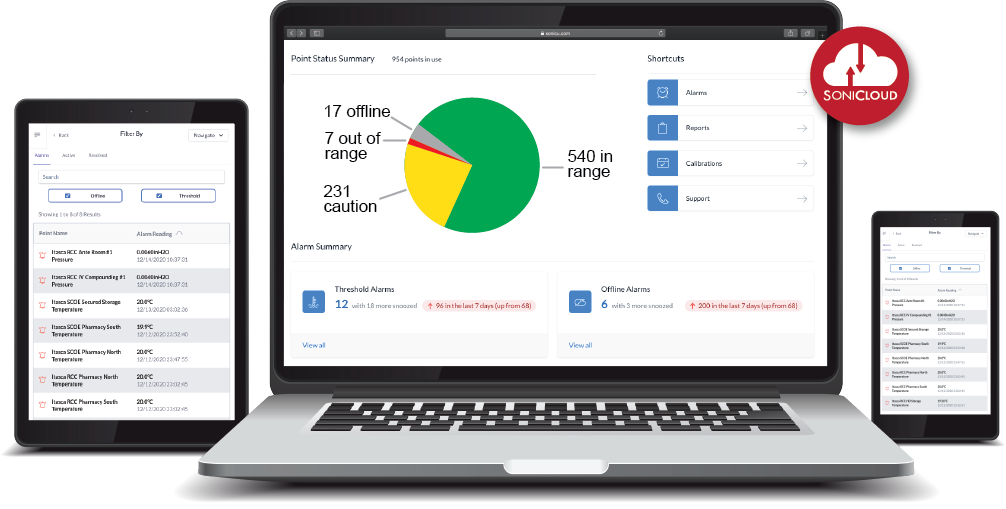 Hospital Refrigerator Temperature Monitoring System
If you're looking for a cloud-based hospital refrigerator (or freezer) temperature monitoring system that helps your team eliminate manual logging, improve compliance readiness and protect all your temperature sensitive assets, you've arrived at the right place.
Some of the finest names in healthcare, including Indiana University Health, University of Michigan Health System and Stanford University, rely on Sonicu to provide robust continuous temperature monitoring for their cold and frozen environments. These respected healthcare and research brands turn to Sonicu for three primary reasons:
Operational Efficiency: Virtually eliminate the need for tedious and costly manual logging
Compliance Automation: Respond to virtually any regulatory audit or inspection

in a few clicks with our reports section

Asset Protection: Detect and respond to any temperature excursion that can threaten virtually anything perishable: food, drugs, vaccines, research, etc.
When you combine these three significant feature benefits, our clients average about $80,000 per savings for every 100 hospital beds.
At research or university locations without beds, it's not hard to imagine the time savings alone by simply not having staff manually record temperatures several times per day.
Our customers stay with us thanks to our American-based customer support that is never more than a phone call away. While our technology is intuitive and powerful, we know it's only as strong as the people who stand behind it.
A hospital refrigerator temperature monitoring system is necessary to maintain the quality and potency of prescription medicine, vaccines, and other perishable medical supplies. Compared to standard domestic refrigerators, medical or laboratory refrigerators require more precise temperature controls for the safe storage of temperature-sensitive materials.
Investing in temperature monitoring solutions can help businesses protect their most critical assets. Various industries, including healthcare, food, pharmaceuticals, and life science, could benefit from a temperature monitoring solution to track, control, and regulate product temperatures, as well as detect temperature inconsistencies owing to equipment malfunctions or failures.
Many Sonicu customers also find our continuous temperature tracking system also helps them conduct preventive maintenance on malfunctioning cold storage units and even diagnose when a unit is close to failure and replace prior to its final compression.
"I like to say that every refrigerator or freezer is like a car in that they all behave a bit differently, and then every now and then you just get a bad boy who doesn't want to perform as we need it to," said Martha Rardin, Director, Nutrition and Dietetics, Hendricks Regional Hospital. "Sonicu has been a powerful tool to identify which units are behaving out of spec and get our team to fix them before we have a serious issue."
Hospitals and health institutions that rely on manual methods to keep the temperature of their medical refrigerators in check may see an increase in labor costs since more employees are needed to complete the work. There is also the possibility of human error when it comes to manual temperature monitoring. Medications that had not been stored properly would have to be thrown out and considered waste, and they could also pose risk when patients are exposed to them.
"In the current era of supply chain challenges, tossing drugs is more than a financial loss. Healthcare leaders can no longer predictably rely on suppliers to be able to replenish supplies with the same just-in-time predictability that existed prior to COVID-19," said Hancock Regional Hospital Pharmacy Director Tim Livesay.
Technological advances in temperature monitoring, such as wireless monitoring, may provide cost-saving benefits and allow companies to quickly access data in real-time. For example, a Wi-Fi temperature sensor can measure temperature and other environmental variables and wirelessly transmit relevant data which can be viewed using any connected device. An ethernet temperature sensor transmission option can also be used for automated temperature monitoring.
Sonicu has innovated over the past decade to provide multiple layers of connectivity to provide robust redundancies across these wired and wireless communication systems.
An enterprise-grade temperature monitoring solution leverages technology to automate regulatory compliance as opposed to manually logging critical data.Sonicu, for instance, provides cloud-based wireless monitoring solutions to ensure protection for pharmacy distribution enterprises.
Many federal grants related to research at universities or other institutions now require wireless temperature monitoring to be installed prior to the awarding of a grant. The grant underwriters want to know their investment will be protected against human error and acts of nature like power outages. Companies may use a remote temperature sensor to track temperatures in real time and take preventative measures such as identifying possible problems before they occur. Being able to monitor temperature fluctuations in the refrigerator, for example, may assist you in resolving issues caused by broken electrical components or power outages.
A temperature sensor with an alert function enables you to automatically identify any abrupt changes in the temperature value. Ideally, a temperature sensor should be able to send alarm notifications in various methods, such as through email, mobile app, or text messages.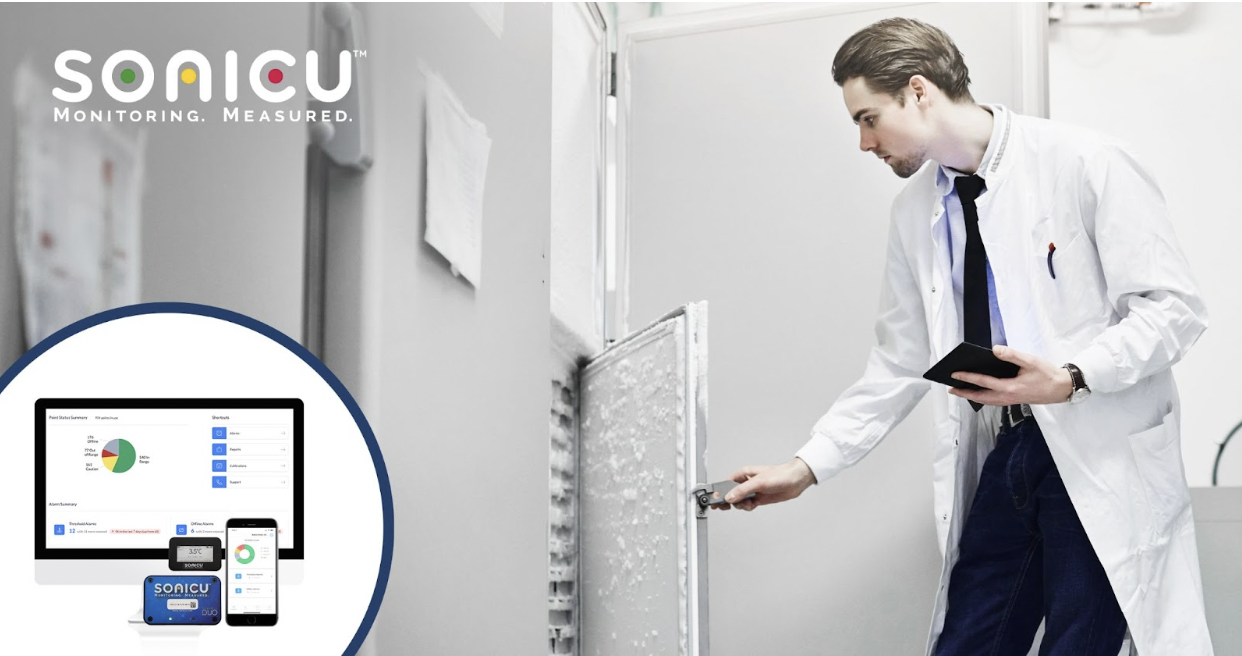 Medical Refrigerator
So, what is the difference between a medical refrigerator and a domestic refrigerator? A household fridge is used to store food, perishable commodities, and other refrigerated items for personal consumption. A medical refrigerator, otherwise known as a laboratory or pharmacy refrigerator, is used to store temperature-sensitive medical supplies such as vaccines and medications.
A medical refrigerator freezer with a digital controller would have a higher upfront cost than a domestic freezer that has a temperature dial or slider to show refrigerant power. This is because a forced-air circulation system is often installed in a medical-grade refrigerator to maintain a uniform temperature throughout all shelf levels.
When the laboratory fridge door is opened, the fan rapidly resets the temperature to its optimal setting. This is necessary to ensure that temperature-sensitive specimens are kept properly in a climate-controlled environment. Any sudden temperature change may compromise the integrity of biomaterials and materials for medicine, rendering them unusable.
In comparison to household refrigerators, the door seals and hinges of medical refrigerators are typically more durable and designed for heavy use. A self-closing glass door on a laboratory refrigerator can help prevent temperature fluctuations by allowing you to inspect and inventory your items without having to open the unit.
Additionally, a medical refrigerator with locking options may provide added security by allowing only authorized personnel to access sensitive items and discouraging other employees from using the refrigerator unit for a different purpose. While adding extra costs and constraints, these locks add another layer of both security and temperature integrity.
To save space, a medical refrigerator freezer combo may be used to store vaccines and pharmaceuticals in a single unit, where each compartment has its external door and separate temperature controls.
Vaccines and medications should be stored in a medical refrigerator for vaccines to guarantee that they remain within desired temperature ranges. This is because medical refrigerators have consistent and reliable temperature settings. Household refrigerators, which combine refrigerator and freezer into one cabinet, are considered unsafe for vaccine storage because they cannot maintain regular temperatures and may destroy vaccines due to unintentional freezing.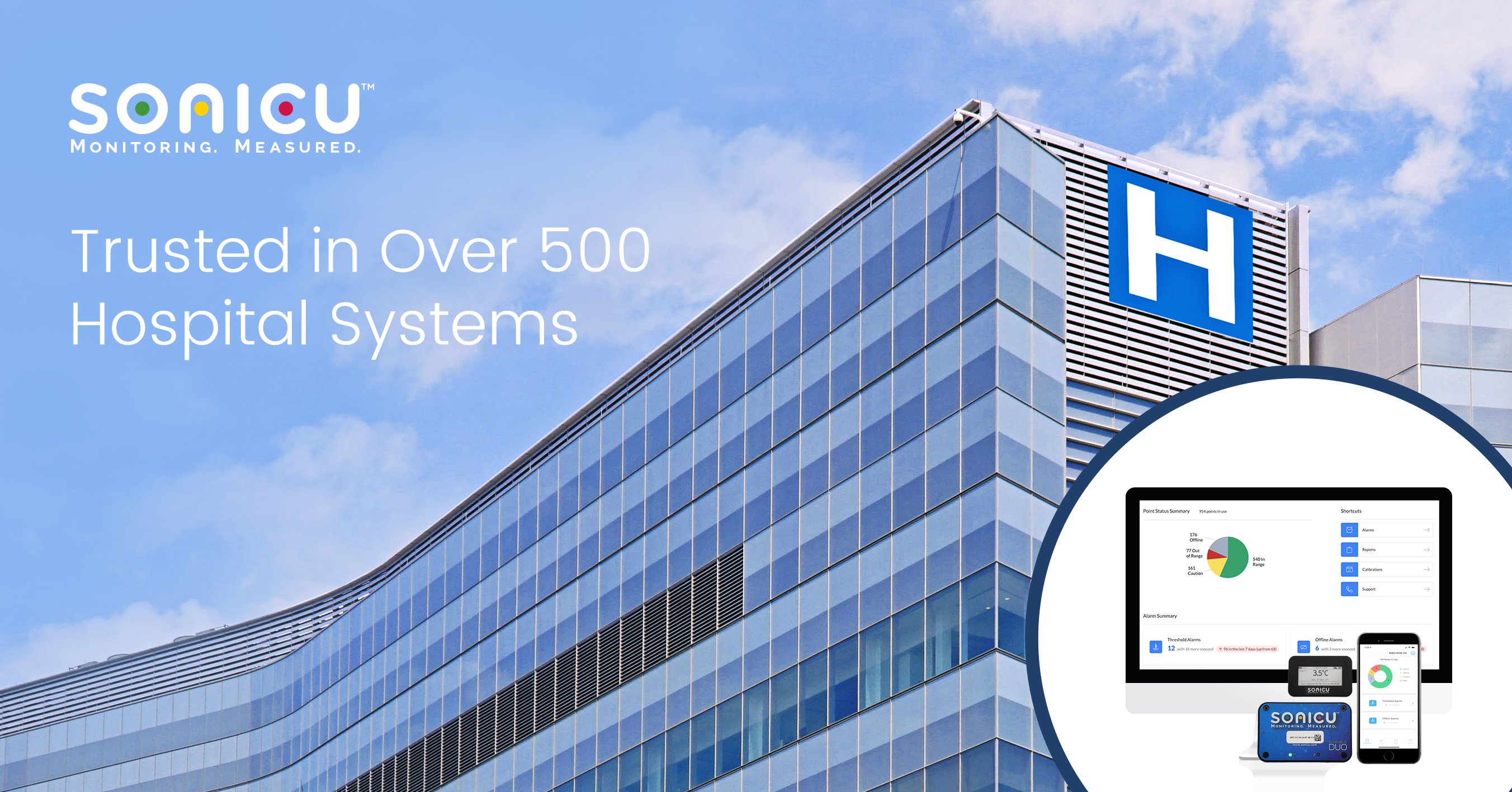 From rural and regional hospitals serving dozens of patients a day to some of the largest and most dynamic health systems that serve entire regions of the country, Sonicu is trusted by more than 500 customers to deliver powerful and reliable temperature, humidity and air pressure differential monitoring.
Remote Fridge Temperature Monitoring
Why is remote fridge temperature monitoring necessary?
A cloud-based remote fridge temperature monitoring system provides real-time visibility into the health and operation of your industrial refrigeration systems. Remote temperature monitoring can help you save money by allowing you to perform preventative maintenance on your medical-grade refrigerator units and detect problems early on. Sonicu reports will show trend lines detecting temperature variations that are often the precursor to a dangerous excursion.
Remote temperature monitoring of medical-grade refrigerators can help ensure safety and storage compliance, decrease costly waste, and improve cold chain management. The application of IoT, or Internet of Things, technology to record and report temperature data is a
critical factor for industries in which temperature is an important measurement parameter. The Internet of Things, or IoT, is the term used for any conventional product or service that is connected to the Internet to provide greater visibility and connectedness for the end user.
You may have a connected thermostat at home that helps you shift your home's temperature from your phone whether you're in bed or at a work conference across the country.
For example, in laboratories, remote temperature monitoring of pharmaceutical freezers allows for real-time temperature data collection and automated compliance reporting. A refrigerator temperature monitoring system with a remote alarming system can instantly notify users if their frozen inventory assets are at risk due to a power outage or a sudden rise in temperature as a result of equipment breakdown.
Thanks to IoT technology, companies can monitor the temperature of their medical freezers on a secure, cloud-based platform. This technology is a significant innovation from the memory-card based system that may record temperatures continuously, but are often unable to connect to a person in real time to act on a potentially dangerous issue.
SMART IoT monitoring fromSonicu enables businesses to keep an eye on any type of machine, equipment, or location, such as a warehouse, 24 hours a day, seven days a week. SoniCloud –Sonicu's cloud-based, sensor-driven software for automated monitoring – can be integrated with existing legacy systems to stream live data. That means the Sonicu software can alert you if there's a rise in carbon dioxide levels, a water pipe break or even a door left open.
A wireless refrigerator thermometer with a mobile app will allow you to monitor and view refrigerator and freezer temperatures remotely and receive alerts and statistics when your mobile device is within range.
Sonicu's remote wireless monitoring solutions for temperature, humidity, room pressure, and sound indication meters can assist businesses in safeguarding their most valuable assets and protecting patients.
Sonicu can help reduce manual data logging and monitoring while also automating compliance reporting. Its enhanced alarming mechanism has customizable features and predictive algorithms to reduce unwanted alarming and boost situational awareness. This will prevent alarm fatigue while also ensuring you're connected to your valuable research and medicines.



Wi-Fi Freezer Alarm
The best Wi-Fi freezer alarm system with a smartphone app and Wi-Fi connectivity allows you to connect the thermometer to a Wi-Fi network so you can remotely monitor the temperature of your freezer units.
The system will sound an alarm if the temperature rises above the set limit. Some alarm systems are easy to set up and do not require subscription fees. The software app will immediately notify users through text or email if there is a power outage or a loss of Wi-Fi connection. Sonicu features connectivity redundancy so a loss of Wi-Fi will not immediately lead to connectivity problems.
A freezer temperature monitoring system with alarming and compliance monitoring can be used in a variety of applications. For instance,Sonicu has the capability of monitoring sensors and devices, as well as providing software solutions to assist companies with monitoring, alerting, data logging, and compliance reporting.
Sonicu can help reduce many of the challenges that hospitals and pharmacies encounter when it comes to storing medicine, vaccines, and other medical supplies inside medical freezers and refrigerators.
Using a hospital refrigerator temperature monitoring system can help preserve the integrity of biological materials, medicines, and other critical assets. A refrigerator monitoring system allows users to monitor temperatures in real time so that pharmaceuticals and vaccines may be safely stored in a temperature-controlled environment to maintain their potency and to ensure patient safety.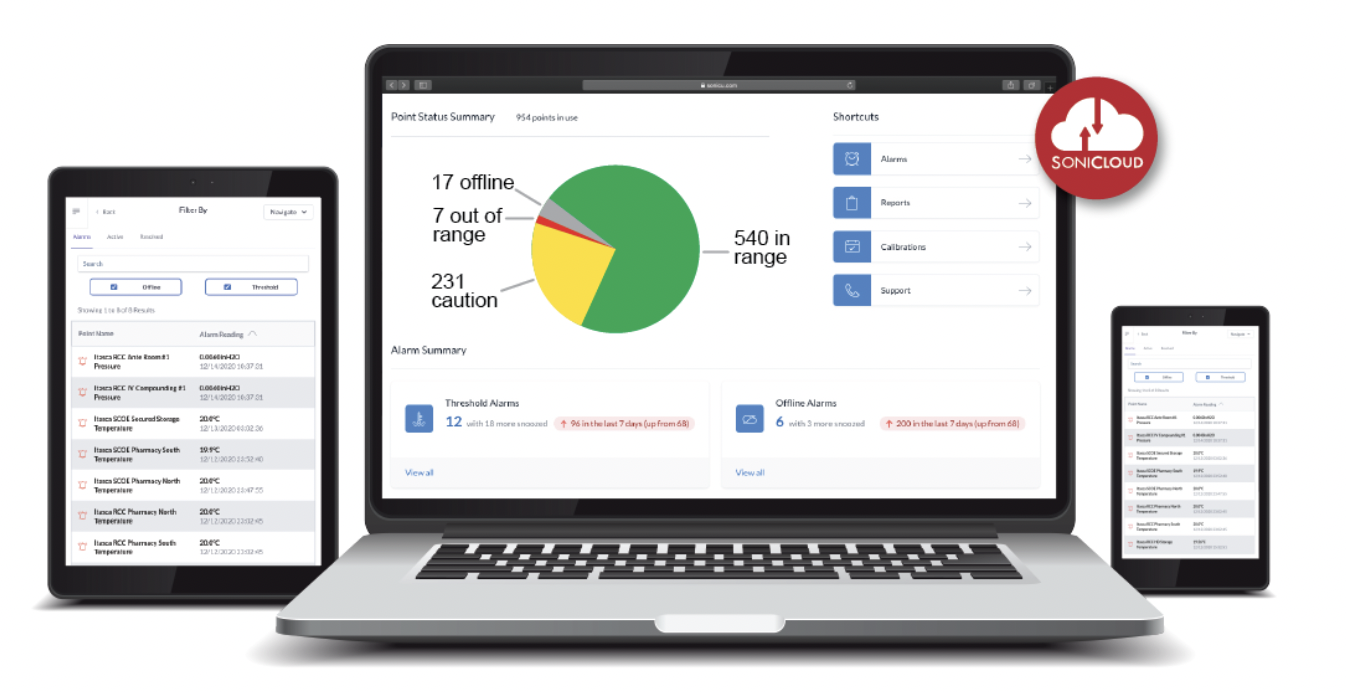 The SoniCloud dashboard will quickly and simply provide you with the real-time data required to keep your hospital refrigerator temperature monitoring system in compliance. It will also slash the amount of time your staff spends on manual logging.
Remote Temperature Monitoring Device
Organizations may benefit from installing a remote temperature monitoring device to maintain optimal temperatures within their facilities and to automate compliance with health regulations. Aside from temperature, it can also remotely track humidity, sound, room pressure, and warehouse environments and triggers an alarm when the monitored value exceeds the defined limit.
The SoniCloud platform can connect live sensor data to your platform using our SMART API, so you can fully monitor and manage all your enterprise data using the platform of your choice. That means capturing data from third-party sensor tracking water, occupancy and power outages.
A room temperature monitoring device with sensor features can help protect facilities and assets while also extending the lifespan of equipment items. Having an automated alarming system in place, as well as continuous monitoring and recording of ambient temperature and relative humidity, can detect and avoid failure or downtime, both of which are detrimental to temperature-sensitive products and components.
A wireless temperature and humidity sensor can automatically transmit temperature, humidity, and pressure data without the use of cables and wires. The information can be seen on a computer, a web browser, a smartphone, or any combination of the three using a Wi-Fi connection.
Some remote monitoring solutions allow for remote temperature monitoring via cell phone. You can make adjustments to the machine using Bluetooth technology as long as your device is proximate to it.
You can also access temperature measurements using a smartphone that is connected to a WiFi or cellular network. By having a smart application that wirelessly links with your medical-grade refrigerator or other equipment, you can receive alerts on temperature and humidity conditions in real time.



Hospital Refrigerator Temperature Monitoring Policy
Investing in a pharmacy temperature monitoring system, such as that offered bySonicu, can help companies comply with regulatory compliance and industry standards.
Sonicu's wireless temperature sensors have been certified and come with traceable certificates from NIST, or the National Institute of Standards and Technology, a physical science laboratory and non-regulatory government institution that promotes industrial competitiveness.
More than 80 percent of our customers participate in our SNAP calibration program that allows Sonicu to replace every probe and sensor with a NIST-calibrated product annually.
"Having Sonicu take the calibration process out of our hands and simply delivering us the certificates of compliance was a major reason we selected them," said Rardin. "It's just one more thing we don't have to worry about and allows our people to focus on what's important to them, and that's always taking care of our patients."



American-based Customer Support: Robust
Software and technology is only as good as the people who stand behind it. At Sonicu, that means our team of American-based customer success managers who are never more than a phone call away to help field and fix any service issues.
Our probes and sensors are placed in demanding frozen environments and our software literally sends billions bits of data monthly, meaning there's alway the potential for a hiccup on either the hardware or software.
We are committed to fielding every customer service request promptly and getting our customer online rapidly.