Water Leak Detection
Shield your property from the devastating consequences of water leaks with our wireless water leak detection system.
Water Rope sensors use Wi-Fi and Cellular signals to report threats that can be tailored to your organization's needs.
REQUEST QUOTE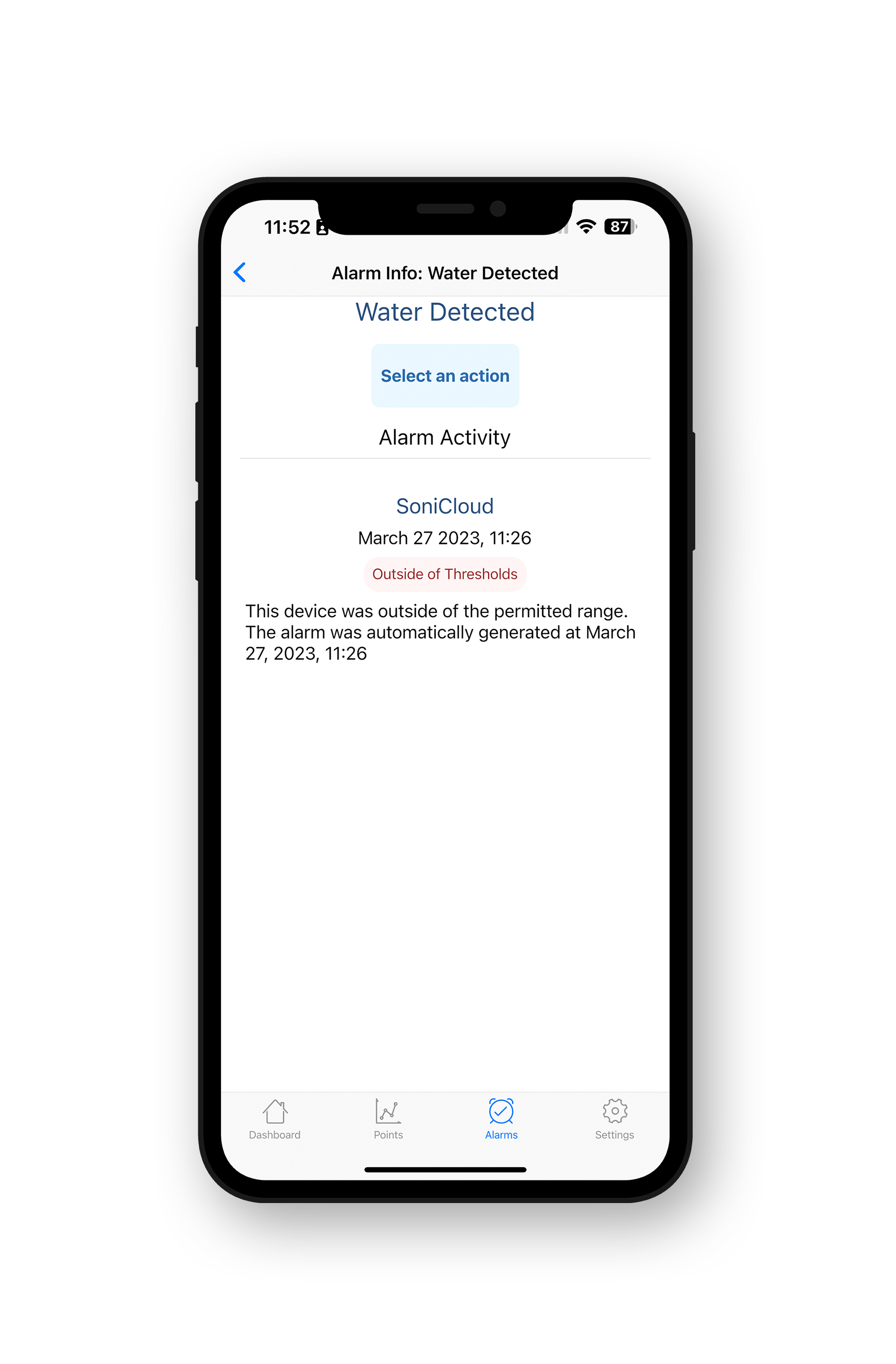 Water Leak Prevention
Sonicu's advanced water leak sensor ensures round-the-clock monitoring of potential water damage threats.
Whether you need to protect sensitive equipment, critical storage areas, or any other vulnerable spaces in your facility, Sonicu has you covered.
Water Leak Detection is ideal for:
- Cleanrooms
- Hospitals
- Data Centers
- Pharmacies
- Server Rooms
- Commercial Buildings
- Warehouse and Supply Chain Management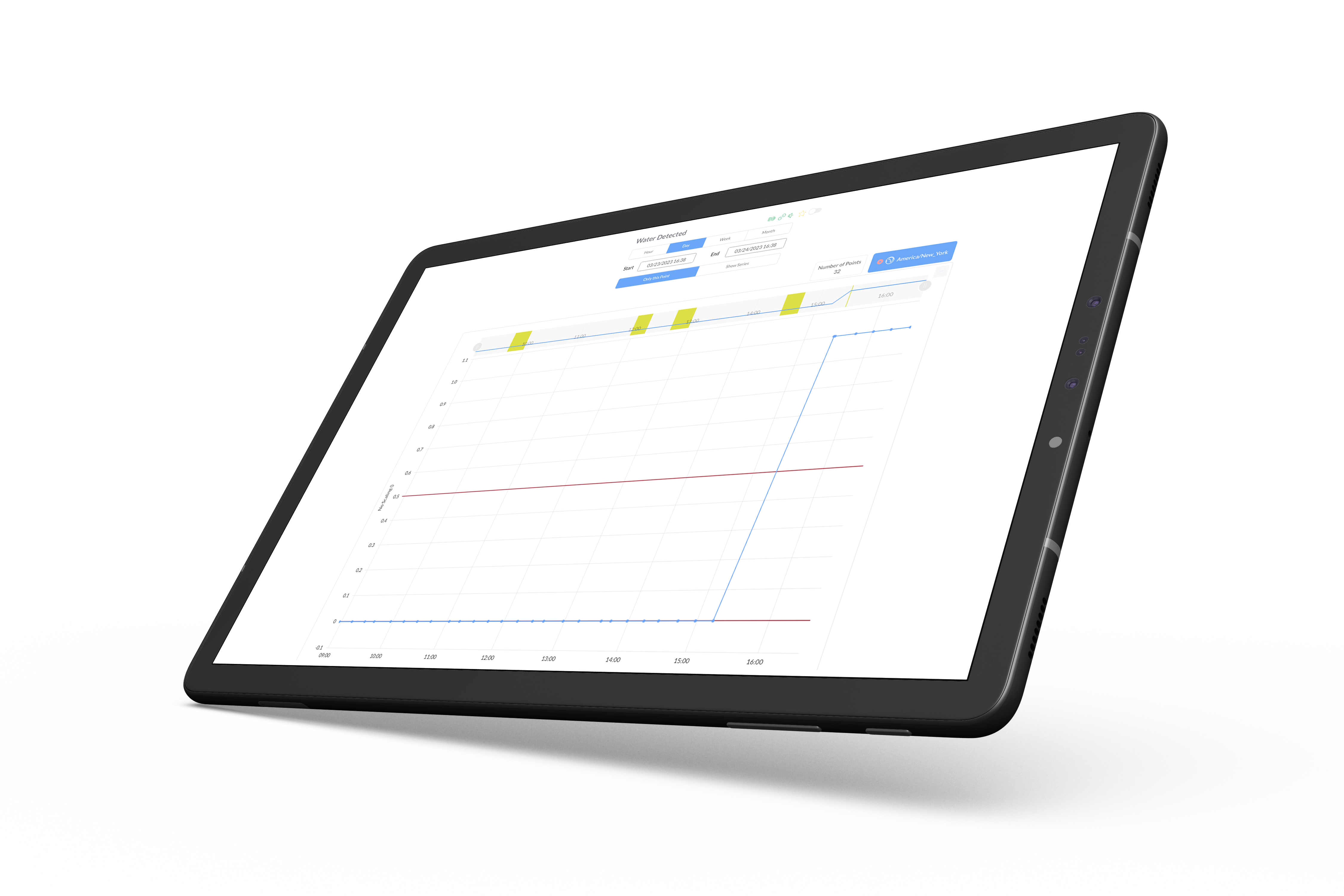 Detect, Notify, Act: Sonicu Keeps You One Step Ahead of Water Leaks
Don't wait until it's too late, take preventive measures to protect your business and equipment.
Water leaks can occur unexpectedly and silently, leading to costly repairs, mold growth. Early detection is the key to minimizing damage and saving valuable resources.
Our state-of-the-art sensor technology and real-time monitoring systems are designed to deliver alerts via call, text, email, and push notifications.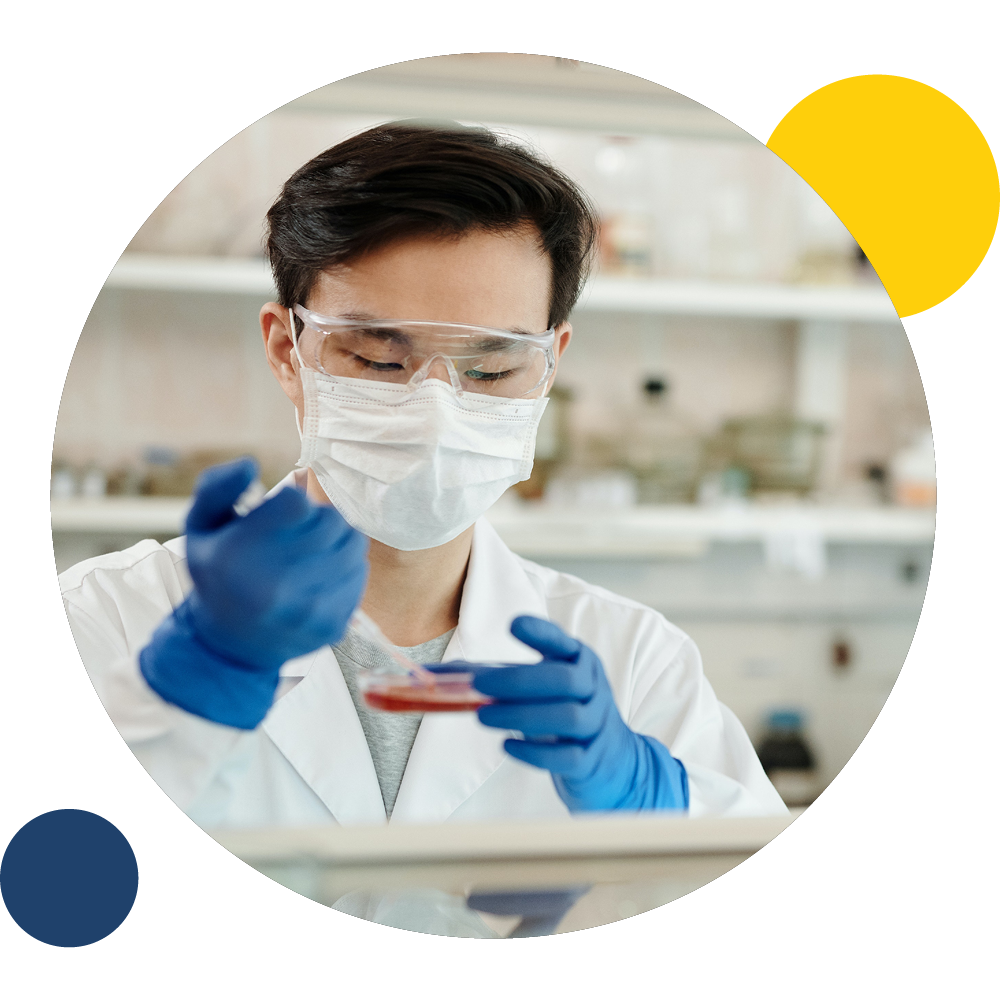 Safety. Simplified.
Sonicu's alarm system allows you to handle any alert directly from a computer, tablet, or smartphone.
Managing comments, resolving, and snoozing are easy via the SoniCloud mobile app.
REQUEST QUOTE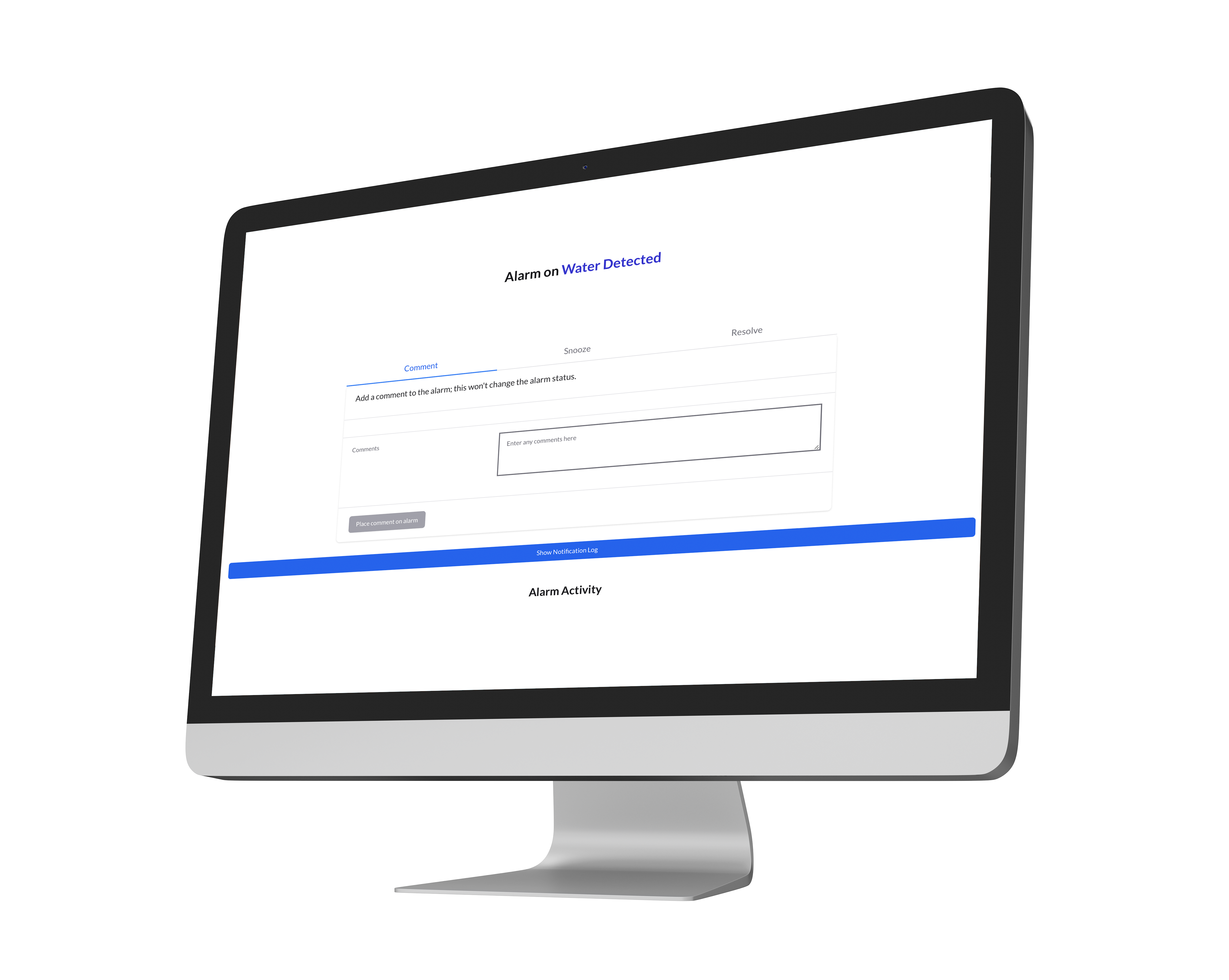 FAQ: Water Leak Detection Solutions by Sonicu
What sets Sonicu's water detection system apart?
Our cutting-edge sensor technology is designed to accurately detect even the smallest water leaks.
These highly sensitive sensors are strategically placed in areas prone to water damage, such as basements, utility rooms, or near plumbing fixtures.
With Sonicu's advanced sensors, you can rest assured that no leak will go unnoticed.
How does Sonicu's system ensure real-time monitoring?
Our monitoring system operates in real-time, continuously analyzing the sensor data to detect any anomalies or signs of water leaks.
As soon as a leak is detected, the system triggers instant notifications through various channels including, phone calls, email, SMS, and push notifications to the SoniCloud mobile app.
Can the alerts be customized?
We understand that every situation is unique, and your monitoring needs may differ from others.
That's why Sonicu's system allows you to customize alerts based on your specific requirements.
Whether you need alerts for specific areas, during certain time periods, or tailored to different stakeholders, our flexible alert system ensures you receive the right information at the right time.
Does Sonicu offer 24/7 monitoring and support?
Water leaks can occur at any time, day or night. That's why Sonicu provides round-the-clock monitoring and support, ensuring that you are protected at all times.
Our dedicated team of experts is available to assist you in monitoring, interpreting data, and providing guidance to mitigate the impact of water leaks.
How can Sonicu's water leak detection system assist with compliance and reporting?
Sonicu's water leak detection and monitoring solutions can assist you in meeting compliance requirements, such as insurance regulations or industry standards.
Our system provides detailed reports and documentation, helping demonstrate your commitment to risk mitigation and due diligence.
Sonicu: Water Rope Sensor for Leak Detection and Prevention
Don't let water leaks disrupt your life and drain your finances. Invest in the Sonicu Water Rope today and enjoy the confidence of knowing that your property is shielded from the devastating effects of water damage.
Contact us now to learn more about Sonicu's Water Rope and take the first step toward a leak-free and worry-free environment!
REQUEST QUOTE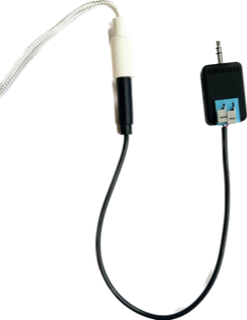 SoniCloud Platform
The dashboard provides aggregate views of all your monitored devices and offers many auto-generated reports including:
Alarm History & Resolution
Device Summary
NIST Sensor Calibration
Data Logs / Graphical Reports
User Login Reports
LEARN MORE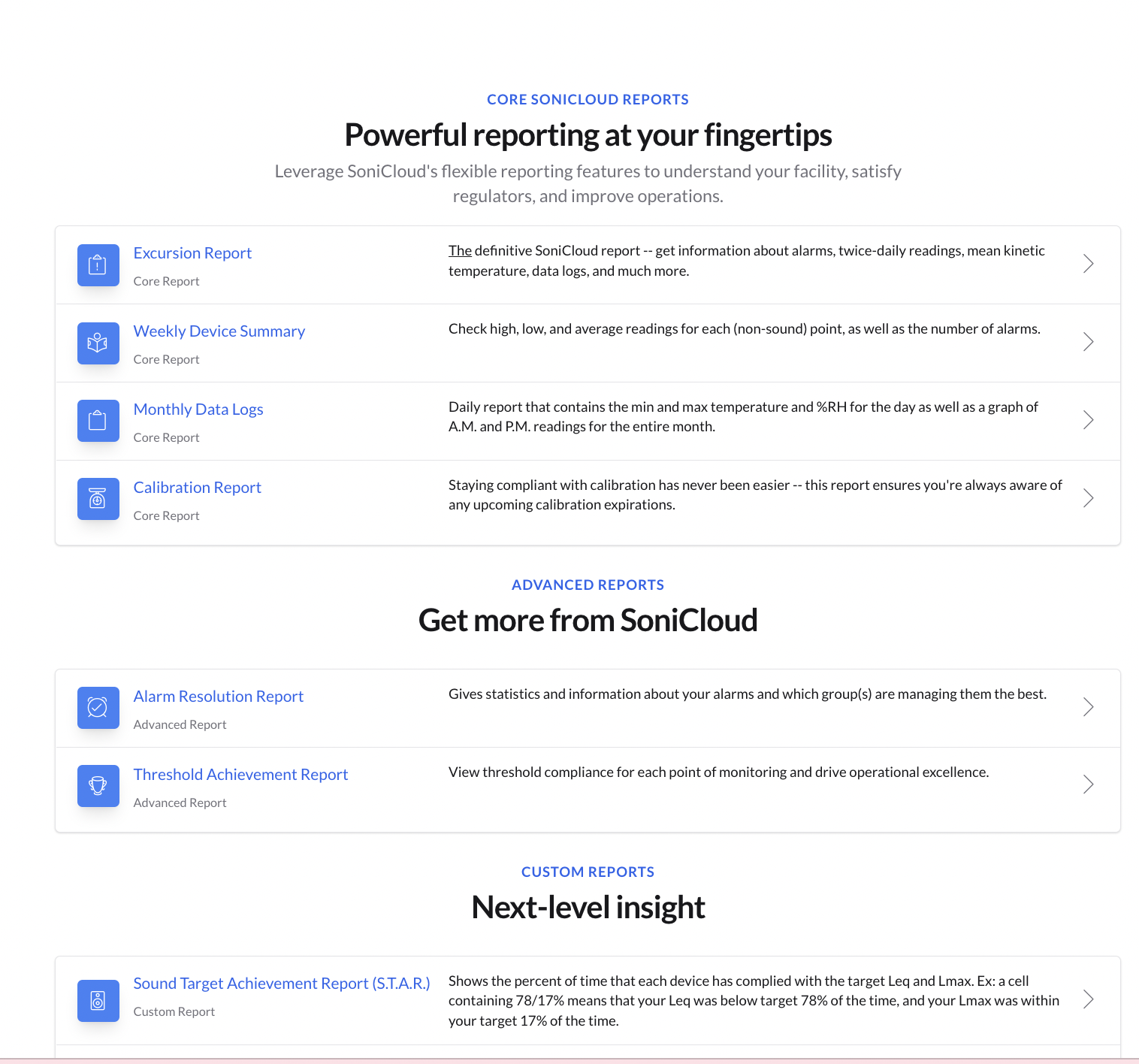 Dashboard Access 24/7
24/7 monitoring, unlimited access, advanced alarms
Dashboard views make it easy to manage all points of monitoring
SMART Reporting tools auto-generate management and audit reports
LEARN MORE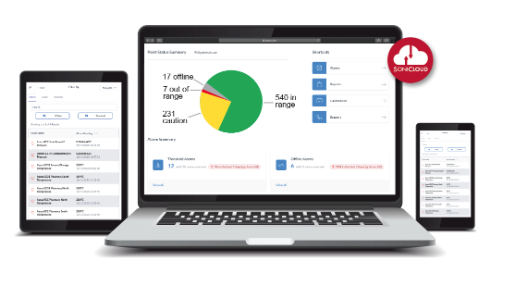 The Sonicu Difference
Advanced Alarming
Cloud-based software capabilities with predictive algorithms for tailored alarming to reduce alarm fatigue and spot trends.
SMART Sensors
SMART sensors with proprietary DataSync capture. Preserve and secure data in the event of transmission interruptions.
SMART Reporting
Automated logging and reporting are unrivaled in the industry for effortless regulatory compliance.
Battery Backup
Industry-leading battery life on all sensors. In the event of a power outage, Sonicu's wireless sensors continue to keep you notified.
The Safest Network
Virtual Private Network (VPN) on Verizon's cellular platform will eliminate security concerns when transmitting data to the cloud.
Flexible Transmission
Replace server-based systems and eliminate IT concerns with a variety of transmission signals including: 4G/5G cellular, radio frequency, WiFi, and Ethernet.
Recalibration is Easy
All-digital temperature probes for easy calibration renewal with Sonicu's SNAP calibration program.
Ensuring Consistency
Service quality and connectivity reports provide a detailed analysis of system operations.
Water Leak Monitoring & Detection Overview
Monitoring and detecting water leaks is critical in diverse settings for a number of reasons. In hospitals and other healthcare facilities, leaks can give rise to significant disruptions, damage to equipment, and potential health hazards. Detecting water leaks with Sonicu ensures patient safety, averts damage to costly medical equipment, and helps maintain a sterile environment.
Water plays a crucial role in pharmaceutical production, and any contamination attributable to leaks can undermine product quality and safety. Monitoring and detection systems work by identifying leaks in sensitive areas like clean rooms and production lines. This averts costly product loss and ensures adherence to stringent regulatory requirements.
Clean rooms are extremely controlled environments that are utilized in industries such as electronics and semiconductor manufacturing, biotechnology, and even aerospace. Even small leaks can introduce contaminants, which can cause a disruption of delicate processes and impact product integrity. In this context, Sonicu water leak monitoring and detection systems provide early warning, minimize risks and preserve the sterile environment.
Water leaks in data centers can cause disastrous consequences by wreaking havoc on costly servers, network infrastructure, and sensitive information. Sonicu's water leak detection solutions can help to rapidly ascertain leaks from cooling systems, HVAC equipment, or pipes. This allows for instant action to avert equipment failure, downtime, and data loss.
Learning institutions have to maintain their facilities and ensure the safety of both students and staff. Water leaks give rise to disruptions, property damage, and mold growth. The last of which can result in health challenges. Early leak detection with Sonicu systems help mitigate these risks, prevent damage, and help maintain a conducive environment for learning.
Warehouses store valuable inventory and leaks can lead to substantial financial losses. By monitoring water leakage in storage areas, plumbing systems, or even roofs, detection solutions can notify personnel to take immediate and proactive measures to safeguard goods from damage and reduce financial implications.
Government buildings include a variety of facilities like offices, courts, and public institutions. Water leaks in these buildings can cause property damage, disruption of services, and compromise the safety and well-being of occupants. Leak detection systems play a critical role in ascertaining and resolving water leaks in a timely way, which ensures the smooth operations of government buildings.
Sonicu systems constantly monitor areas that are most susceptible to leaks and offer real-time alerts when they are detected, which permits rapid response and remediation. These notifications may be in the form of audible alarms, visual indicators, or messages relayed to the concerned staff via several communication channels including email, SMS, push notifications, and the SoniCloud mobile app.
Water leak monitoring and detection solutions leverage a wide range of sensors to detect the presence of moisture or irregular behavior of water and activate alarms.
In addition to aiding water leak detection, Sonicu plays a vital role for organizations in other industries such as Ohio University and others including:
Healthcare: Nurses respond to our alerts to keep your medicine safe

Life Science/Lab: Lab directors rely on our alerts to protect priceless research

Universities: Research and science department heads

Food Service: Food distributors rely on our tech to protect your dinner
Many leak detection systems deliver remote monitoring functionalities, which allow facility managers or the concerned personnel to monitor and receive notifications from any location.
Remote monitoring facilitates swift response and permits quick actions to mitigate leaks and minimize damage even when personnel are offsite.
Finally, these systems often come complete with reporting and analytics capabilities. They can offer insights on water utilization, leak history, and system performance, which helps in maintenance planning and determining potential problems. Facility managers can use this information to monitor the efficacy of leak-mitigating measures, plan maintenance schedules, determine potential challenges, and optimize water management practices.
Exide Technologies has entrusted Sonicu and received these top features:
American-based Customer Service and Tech Support
Redundancy of Power/Connectivity to protect data integrity
SNAP calibration service for NIST compliance
Hardware assembled in the United States
Built on AWS Cloud for simplicity, speed, reliability and scalability
The components of a water leak monitoring and detection system
Sensors are at the heart of water leak monitoring and detection systems and come complete in many varieties.
Moisture sensors detect the presence or increase in moisture levels. They leverage technologies such as conductive, resistive, and capacitive principles to detect changes in electric conductivity of dielectric attributes caused by water.
Flow meters take measurements of the flow rate or volume of water passing through pipes and plumbing systems. Flow meters use technologies like ultrasonic, electromagnetic, or mechanical principles to deliver accurate measurements of water flow.
Pressure sensors track the pressure in pipes or specific areas of a water system. They leverage technologies such as strain gauges, and capacitive or piezoelectric principles to take readings of pressure changes triggered by leaks or pipe failure.
Acoustic sensors detect sound or vibration patterns associated with water leaks. They leverage technologies such as hydrophones or accelerometers to capture and analyze acoustic signals produced by leaks.
The control panel serves as the central processing unit of a water leak monitoring and detection system. It receives sensor data, interprets the information, and makes decisions based on predetermined rules or algorithms.
The control panel is designed to generate alarms, and dispatch alerts to the concerned staff if a water leak occurs.
Sonicu leak detection solutions depend on communication infrastructure to relay data and notifications including Ethernet, Wi-Fi connections, cellular networks, and more.
This communication infrastructure facilitates real-time monitoring, remote access, and immediate alerts to the concerned personnel.
The alarm and alerting system generates notifications whenever water leaks are detected.
This can vary from audible alarms to visual indicators and alerts sent via email, SMS, push notifications, and mobile apps.
Water leak monitoring and detection solutions incorporate data logging and analytics functionalities. This involves the collection and storage of sensor data, the generation of reports and the application of analytics to determine trends, patterns, and anomalies. Data logging and analytics permit facility managers to access insights into water utilization, leak history, and system performance and optimize maintenance strategies.
Sonicu has designed alerts and alarms around one simple goal: ensuring you and your team receive the right message at the right time to protect your assets, staff and clients. When coupled with our dashboard, the Sonicu mobile app serves as your mobile connection to all your sensitive assets and environments.
The major pain points water leak monitoring and detection systems resolve effectively
One of the greatest problems with water leaks is they usually go unobserved until the point where extensive damage happens. Water leak monitoring and detection solutions resolve this pain point by delivering early detection functionalities. They can determine leaks as soon as they occur and sometimes, prior to that, which allows for swift action to mitigate the issue before it escalates.
Water leaks can give rise to extensive damage to buildings, equipment, inventory along with other valuable assets. By quickly detecting water leaks, these systems facilitate instant response measures including shutting off water supplies or activating containment systems. This decreases the extent of damage and potential financial losses attributable to repairs, replacements, and business interruptions.
Water leak monitoring and detection solutions enable preventive maintenance practices. By continuously monitoring water systems and detecting leaks, they facilitate proactive maintenance actions. Facility managers can schedule repairs, replacements, or maintenance tasks based on the data the system provides. This helps avert major issues and ensures optimal system performance.
Water leaks can pose safety hazards including slippery floors, electric risks, and structural instability. Monitoring and detection solutions play a critical role in improving safety by quickly flagging leaks. In turn, this enables instant action to resolve safety concerns like cleaning up spills, isolating affected areas, and resolving electric risks linked with water intrusion.
Companies such as Nomi Health have trusted Sonicu to provide them with peace of mind. Other benefits they receive by choosing Sonicu include:
Asset Protection: Get alerts when a freezer is malfunctioning to protect assets like medicines, vaccines, blood, research, sperm/eggs

Compliance Automation: Creates simple reports to satisfy local/state/federal regulations

Operational Efficiency: Spend less time capturing data manually: Both temps/conditions and reporting



Water leaks can disrupt operations in diverse settings, which causes downtime, service interruptions, or undermined productivity. By promptly detecting and helping respond to leaks, these systems maintain operational continuity. They facilitate timely repairs or maintenance, which minimizes disruptions and ensures facilities, equipment, and services remain operational.
Many industries including healthcare, pharmaceuticals, and data centers have to demonstrate compliance with regulatory requirements and quality standards. Leak detection systems help in adhering to these compliance regulations. By offering real-time monitoring, documentation of leaks, and system performance data, these solutions may contribute to compliance audits and demonstrate adherence to regulations.
Water leak monitoring and detection systems feature data logging and analytics functionalities. This permits collecting, storing, and analyzing data associated with leak history, water utilization, and system performance.
Facility managers may leverage this information in the optimization of water management practices, determining trends, and implementing improvements to minimize water waste, improve efficiency and decrease operational costs.
Pros
Water leak monitoring solutions deliver early detection of leaks, which allows rapid action to mitigate potential damage and avert costly repairs.
By reducing the extent of water damage and its associated losses, these systems help protect valuable assets, equipment, and inventory.

Quick leak detection improves safety by preventing slip and fall accidents, electric hazards, and structural damage attributable to water leaks.
By cutting down downtime and service interruptions, these systems contribute to uninterrupted operations, which ensures business continuity and customer satisfaction.
Water leak monitoring and detection solutions assist in meeting regulatory requirements by delivering real-time monitoring data, documentation, and audit trails, which facilitates compliance with industry standards.
Monitoring and detection systems support preventive maintenance practices. This allows facility managers to resolve problems before they escalate, which reduces downtime and extends the lifespan of equipment and infrastructure.
Cons
Implementing water leak monitoring and detection systems involves substantial upfront costs for equipment, installation, and ongoing maintenance. However, it's essential to take into account the long-term cost-saving potential of damage prevention and operational efficiency.
While these systems are highly effective, there might be limitations in detecting leaks in hard-to-reach areas or hidden infrastructure, which may require additional inspection measures.
Conclusion
Sonicu water leak monitoring and detection systems provide many benefits in efficiently managing leaks in diverse settings. These solutions offer early detection, minimizing damage and financial losses attributable to water leaks. They improve safety, ensure operational continuity and support regulatory compliance.
Thanks to their data analytics features, they optimize water management practices, minimize waste and decrease operational costs. Considering the numerous benefits of water leak monitoring and detection solutions, investing in these systems can prove to be a game-changer for your facility.
Don't wait for costly water damage or operational disruptions. Act now to protect your assets, improve safety, and optimize water management practices with Sonicu.
Other Room Pressure and Condition Monitoring Resources