Research, innovation, Laboratory, LIfe Science & healthcarE
MiraVista Diagnostics
"Sonicu costs are considerably more reasonable than our historic system, as well as other competitors on the market. The equipment is robust but simple to learn and utilize."
Zach Flohr, MiraVista Production and Engineering Manager

-320°F
Temperatures storage
40
Hours saved weekly in reduced manual temperature logging
15
Storing critical raw and research materials
Key Takeaways:
40 temperature probes to monitor temperatures

Freezers, refrigerators, incubators, and ambient room temperature monitoring

Significant reduction in manual labor for daily monitoring

15 freezers and refrigerators that store critical raw and research materials
The Problem: Too Many Manual Processes: Legacy Monitoring Challenges
Prior to implementing Sonicu, Flohr's temperature monitoring system presented challenges that were costing MiraVista resources, as well as risking running afoul of their regulatory compliance.
The system was server-based and provided no alarming capabilities to alert team members of a refrigerator or freezer temperature excursion.
A failure of this system would cost MiraVista days if not weeks of lost work.
MiraVista's legacy system would require daily checks on both temperature and the equipment, resulting in a redundant effort for the lab scientists whose time was diverted because of the tedious manual system.
This diversion cost MiraVista precious hours every day.
This verification is required due to the regulations set forth by the International Organization of Standardisation(ISO) and failure to comply would result in a loss of the ISO Certification crucial to MiraVista.
ISO Certification Requires: "Records shall be maintained to provide evidence of conformity to requirements and of the effective operation of the Quality Management System. The organization shall document procedures to define the controls needed for the identification, storage, security and integrity, retrieval, retention time, and disposition of records."
The organization shall define and implement methods for protecting confidential health information contained in records in accordance with the applicable regulatory requirements."
MiraVista also had probes that were required to be recalibrated annually. Previously, these units had to be shipped back to the original manufacturer for recalibration which had a one-month turnaround time.
This delayed what MiraVista employees could do throughout the year, resulting in scheduling issues and disrupted coordination of laboratory assets.
This disruption can interrupt a lab and cost companies thousands of dollars in back work.
The issue of scheduling added unnecessary stress to MiraVistas workers, preventing the staff from developing the most efficient work environment.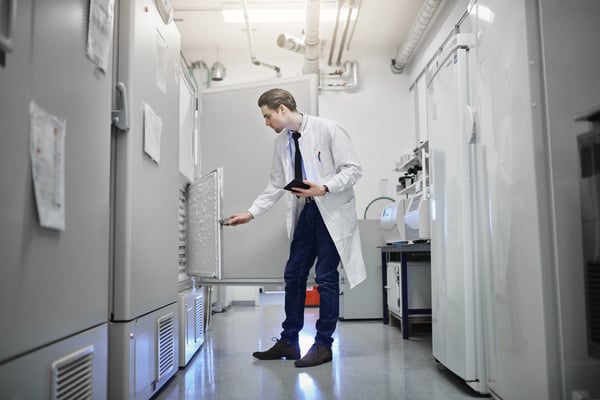 THE SOLUTION: Sonicu: Remote, wireless and reliable monitoring
Sonicu provided 40 temperature probes to monitor temperatures in freezers, refrigerators, incubators, and room temperature monitoring in temperature-sensitive areas for the entire facility, transmitting and storing the data in its cloud-based software platform for 24/7 monitoring, alarming, and reporting.
Because of Sonicu's quick and easy installation, the challenges associated with their legacy monitoring solution that MiraVista faced were eliminated.
Employees claimed back the time they were previously spending on the manual equipment verification.
That's two hours per day, or ten hours a week and the equivalent of a full-time employee's work week each month.
Sonicu allows companies to track and monitor their facilities remotely to ensure the facilities are connected and protected 24/7/365.
Sonicu's Amazon Web Service-supported cloud-based software improved MiraVista data collection and gave their teams more time to work on their projects.
With Sonicu's systems if an error were to occur employees would be notified immediately via the smart, tiered alarming across phone, text, email and push notification.
Using buffered smart alarms, such as texts, emails, phone calls, Sonicu's system sends these alerts to MiraVista's team if an issue were to arise.
Ensuring the safety of MiraVista's samples which are temperature sensitive.
Sonicu went on-site to install and train the MiraVista team in a single day, providing instant login and access to its web-based portal for real-time temperature data on all locations and equipment in the facility.
"Many of our customers are able to move rapidly from an antiquated legacy monitoring system to a cloud-based, redundancy-rich monitoring platform in a number of days, resulting in near-immediate return on investment and improved operational efficiency," said Joe Mundell, Chief Revenue Officer, Sonicu.
"We appreciate our customer's need to move at the speed of business and we're strive to match that pace."
Sonicu's quick and easy installation and implementation allowed the fast and simple transition from their old system to Sonicu's system, allowing for MiraVista to immediately continue their work.
Easy Integration of Sonicu's Cloud-Based Wireless Remote Monitoring Software
MiraVista was able to install, validate, and begin using Sonicu within a month for its entire facility.
The previous temperature system was decommissioned, and Sonicu became the primary temperature monitoring and alarming system for all MiraVista equipment and room monitoring.
As a result of implementing Sonicu:
Zero downtime for annual recalibration, allowing for the months of issues that MiraVista faced to be eliminated within days of installation.

Reduced redundancy of activities across their facilities

Eliminate manual temperature monitoring, saving 40 hours per month

Tiered alerted the team to various equipment failures, allowing for immediate response to save critical materials and research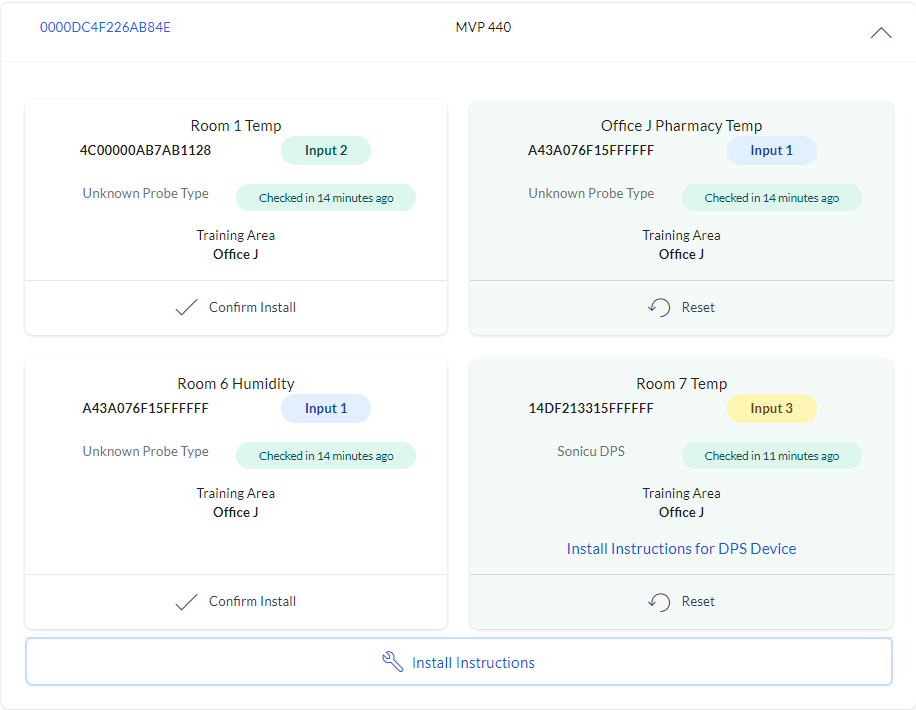 Clinical Laboratory Testing for Serious Fungal Infections
Founded in 2002 by infectious disease scientist, Dr. Lawrence Joseph Wheat, whose groundbreaking research contributions resulted in the development of the first histoplasmosis antigen test in 1986, MiraVista Diagnostics serves the medical and healthcare sectors in the U.S. and Canada.
It processes over 100,000 tests per year for fungal infections.
This includes antigen and antibody detection tests for coccidioides (valley fever fungus), aspergillus, histoplasmosis capsulatum, Blastomyces dermatitidis, and cryptococcus.
MiraVista Diagnostics offers same-day testing, prompt response, fast shipping, and direct access to the laboratory's team of experienced infectious disease specialists that have collectively published more than 1,000 scientific research articles.
Clients include large medical research hospitals, healthcare systems, and universities as well as large reference labs.
Single Platform/Total Accessibility
Cloud-based data and alarming platform accessible from any desktop, email or smartphone anytime, anywhere ensuring constant connection to Mira Vista's operations – even when the facility is unstaffed.

Central portal provides real-time temperature views, daily and monthly reports and weekly summaries by device at one customizable dashboard.
Zach Flohr leads Production and Engineering at MiraVista Diagnostics and is always looking for ways to improve safety, security, and compliance at their Indiana-based facility.
MiraVista is a state-of-the-art diagnostics reference laboratory focused on processing diagnostic tests for serious fungal infections.
Specializing in mycology, MiraVista scientists process and analyze more than 100,000 diagnostic tests annually for hospitals, universities/research labs, contract research organizations, government labs, and veterinary clinics.
It processes tests for fungal infections, including antigen and antibody detection tests for coccidioides (valley fever fungus), aspergillus, histoplasmosis capsulatum, Blastomyces dermatitidis, and cryptococcus.
MiraVista states on its website, that the company's management and clinical leadership team have grown the business into a thriving national organization priding itself on:
Scientific integrity
Responsive client service
Quality assurance
Continuous improvement
Operational excellence
MiraVista maintains approximately 15 freezers and refrigerators that store critical raw and research materials generated from decades of research and development and test method development.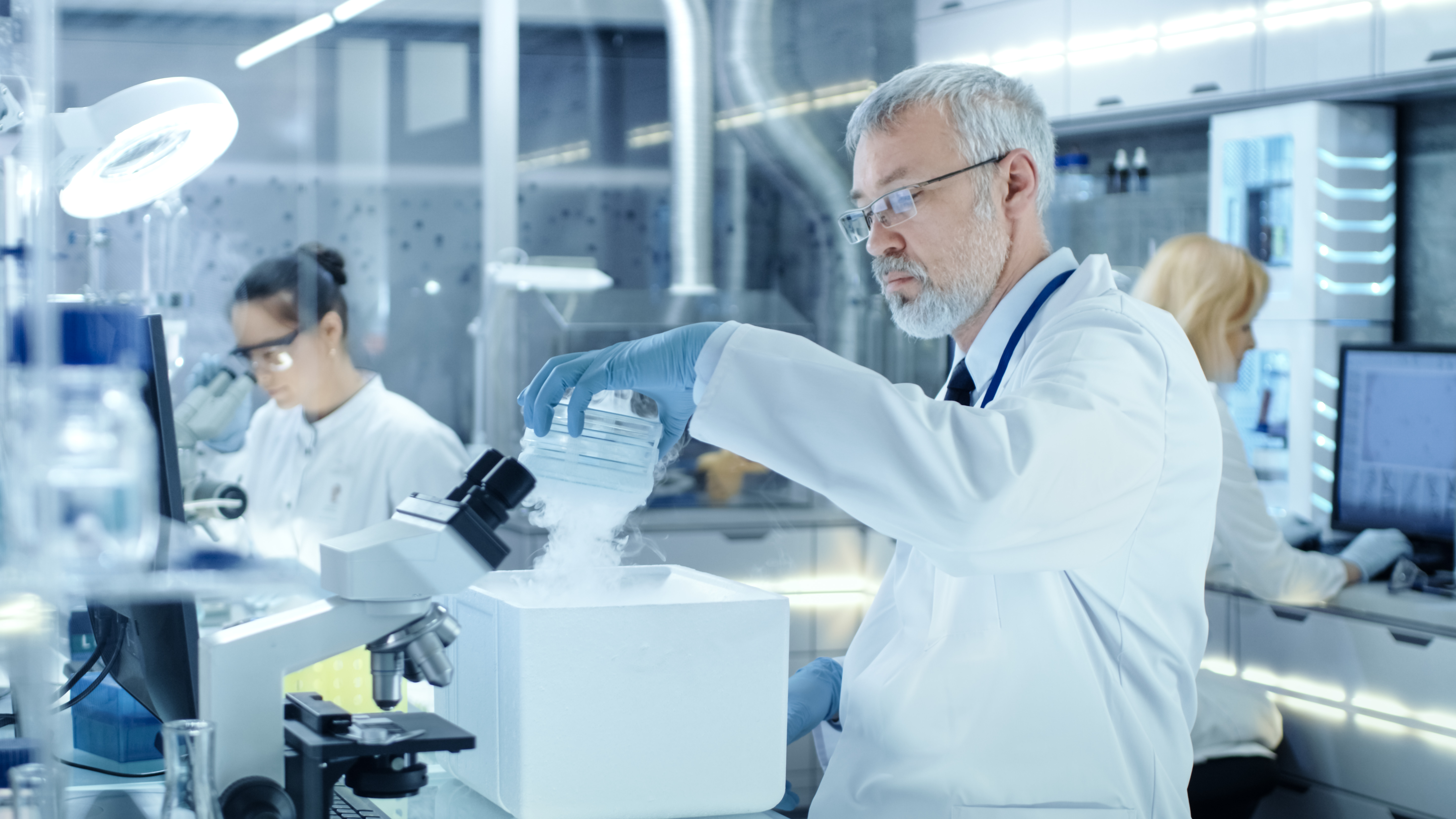 SMART Management Tools
Eliminated manual temperature reading and logging to increase efficiency and eliminate error.

Allowed MiraVista to input comment and context for alarm events and automatically organize reports for federal and state regulatory reporting requirements.

Provide archived historical data to identify potential equipment problems, define operational issues and improve processes and accountability.
Simple Installation and Expansion
Sonicu ultra-low temperature monitoring is installed easily and is fully scalable for future expansion as Cryopoint's business continues to develop.

CONCLUSION
Sonicu helped Mira Vista with three essential services:
1. OPERATIONAL EFFICIENCY: REDUCING MANUAL PROCESSES
If your team spends too much time manually logging temperature or other critical environmental conditions, Sonicu can help free up your people to focus on more value-added and patient- and customer-focused activities.
And by relying on our reliable and rugged hardware coupled with our wireless remote monitoring and Amazon Web Service cloud-based software, you greatly reduce the opportunity to introduce human error into the process.
2. COMPLIANCE AUTOMATION: ALWAYS READY
Whether it's an FDA, CDC or Joint Commission inspection or CMS auditor, the Sonicu platform will deliver ready-made reports that help you eliminate your tedious reporting process.
This transformative process improvement also reduces the opportunity for human mishap to damage your inspection or audit.
You can relax with improved peace of mind knowing that virtually any auditor and inspector will be greeted with a simple and accurate report that demonstrates your sensitive assets and environments are being monitored and you have a plan to react if your team experiences an excursion.
3. ASSET MONITORING: CONNECT, DETECT AND PROTECT
It's more than just knowing your sensitive environments are monitored.
It's having smart alarms that ensure your entire team is notified via text, email and even phone calls when a potentially dangerous excursion occurs.
And it's about powerful redundancy that protects against power and network outages.
Sonicu has invested in the research and development to innovate a solution with a singular focus: your peace of mind.
We've architected our solution around easy installation, an intuitive user experience and rapid and enduring return on investment.
That's why public and private organizations grow with us.
500+ customer in all 50 states
Ready to Serve healthcare, research and food service facilities
American made products and customer service
Temperature Monitoring Solutions
A complete system for a safer, more efficient and compliant facility
Simple Asset Protection
Automated logging and reporting
Designed for easy implementation
Available on Android & IOS

Bluetooth Wireless Connectivity

Easy-to-Read Display Installs Anywhere

Easy Recalibration with our SNAP program
Operational Efficiency
Customizable Alarms
24/7 Notifications via Call, Text, or Email
Modular design allows you to easily add more sensors
Complete Sensor Visibility of Data and Diagnostics
Flexible Transmission via 4G, Radio Frequency, WiFi and Ethernet
Automated Compliance
Long-Life Onboard Rechargeable Battery

Automated logging and reporting
Cloud & Mobile App Data Upload
Onboard Data Storage
Cloud & Mobile App Data Upload

Meets The Joint Commission, AABB, GLP/GMP, FCC, Vaccines for Children (VFC), and FDA Requirements