Food Service, Food Distribution, Warehouse, Food Compliance
Piazza Produce
"Sonicu has got eyes on the building while we don't. I can go home at night and know that Sonicu doesn't go to sleep. Sonicu doesn't get tired. Sonicu doesn't take vacation. Sonicu doesn't complain. It does what it's supposed to do in the background,"
Doug Baker, Vice President, Operations
150+
Locales served by their fleet of delivery trucks
Key Takeaways:
Regulatory Agencies Compliance Streamlined

Food and Drug Administration, Department of Agriculture, County Health Department, and SQF & NSF Third-Party Certified

Enterprise Wide Solution: 17 points of monitoring

Stakeholders: Vice President of Operations and Safety Manager
Kate Clifford was hosting an audit when asked a question regarding their paper logs. A quick trip to the Sonicu website cleared up the question and the auditors praised the company for the easy-to-use tool.
"They (the federal auditors) were very concerned about that," she said. "Then we showed them that the temperatures were always being taken, it just wasn't connected to the Wi-Fi, but as soon as everything was reconnected, it all uploaded.
We had all the information, it's just that our paper wasn't updated.
Clifford said their new wireless remote temperature monitoring system helped them keep regulators satisfied with their systems.
Clifford said the commitment to food safety includes paper backups on top of their Sonicu continuous temperature monitoring.
"We keep the paper as a backup and we know that's what the auditors will want to see when they are here, but we always know all of our data is in the Sonicu system," Clifford said. "In that case, it was simple for us to point the inspectors in the right direction online and show our compliance."
As the Food Safety Manager at Piazza Produce, Clifford has a massive responsibility.
Alongside the Vice President of Operations, Doug Baker, she's focused on vigilant surveillance of Piazza's cold and frozen environments to ensure the food delivered to restaurants across the midwest is safe for consumption.
She explained the organization's investment in a wireless temperature monitoring system like Sonicu provides her peace of mind.
"I really like the fact that we know where it's at, at all times, and we don't have to wait for the person who goes around and takes the temperature checks, however often they do, to bring up a warning," she said.
"I monitor it throughout the day and through the night to make sure that we're not getting too far out of the range of what we have everything set at."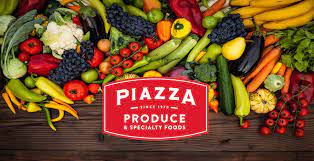 Managing Regulatory Compliance: Powerful Reporting & Easy Access
Because food distributors play a critical role in protecting the food we eat, there are many layers of regulatory oversight that work to ensure distributors like Piazza are maintaining safe and sanitary conditions.
Between Clifford's role in satisfying regulatory requirements and Baker's focus on operations, they are each interacting with their Sonicu wireless temperature monitoring system on a daily basis.
"I log in and I check temperatures in the warehouse daily just to make sure I don't have any hot zones or anything that I need to be concerned with. And then Kate also checks it and is able to run reports to satisfy our food safety regulations or requirements that we're held to," Baker said.
"We both rely on it to keep us informed and compliant, so it's an important part of our work."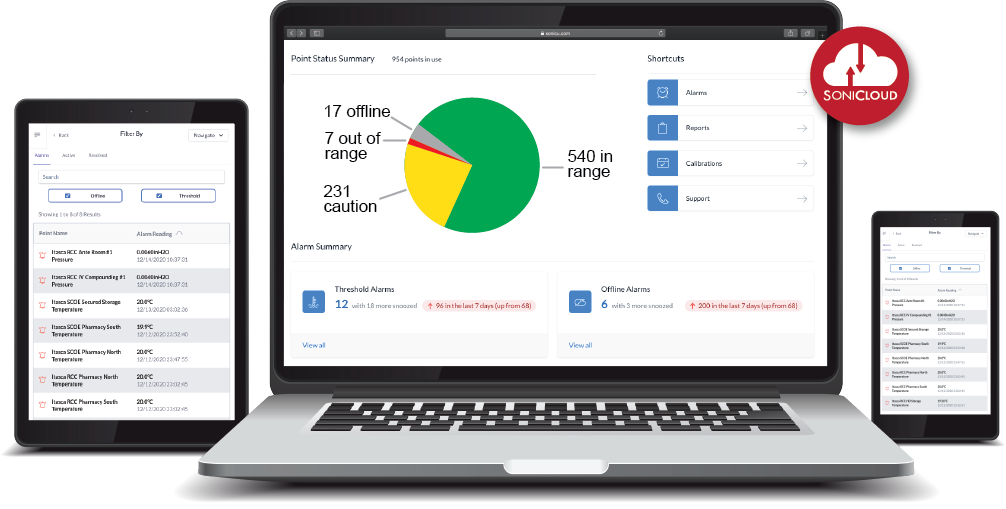 Increased Focus on Federal Regulatory Oversight: FSMA
Signed into law by then-President Barack Obama in 2011, the Food Safety Modernization Act is a sweeping overhaul of the food safety regulatory framework, according to the Food Safety Alliance.
It impacts virtually every aspect of the food supply chain from farm to fork and includes far more rigorous oversight by bodies like the U.S. Food and Drug Administration, as well as the U.S. Department of Agriculture.
Its goal is to change the culture of food safety systems in the United States and with international importers of food destined for American's dinner plates. It focuses on how food is grown, packed, processed, shipped and imported.
The FSMA shifts the focus of the FDA to prevention of food contamination rather than reacting after a problem has occurred.
"FSMA makes it clear that the food industry has the primary responsibility for food safety," states the FDA's website.
"Independent of FDA's oversight role, FSMA also puts an obligation on certain entities in the food industry to verify that their suppliers are meeting FDA food safety standards. The agency contemplates a role for reliable, third-party audits, whether they're conducted by a government agency or a private concern," the FDA website states.
Part of the policy and audits focuses on the importance of maintaining appropriate temperature controls.
That's why a remote wireless temperature monitoring system like Sonicu is crucial for food service and distribution organizations like Piazza that are focused on profitability and compliance.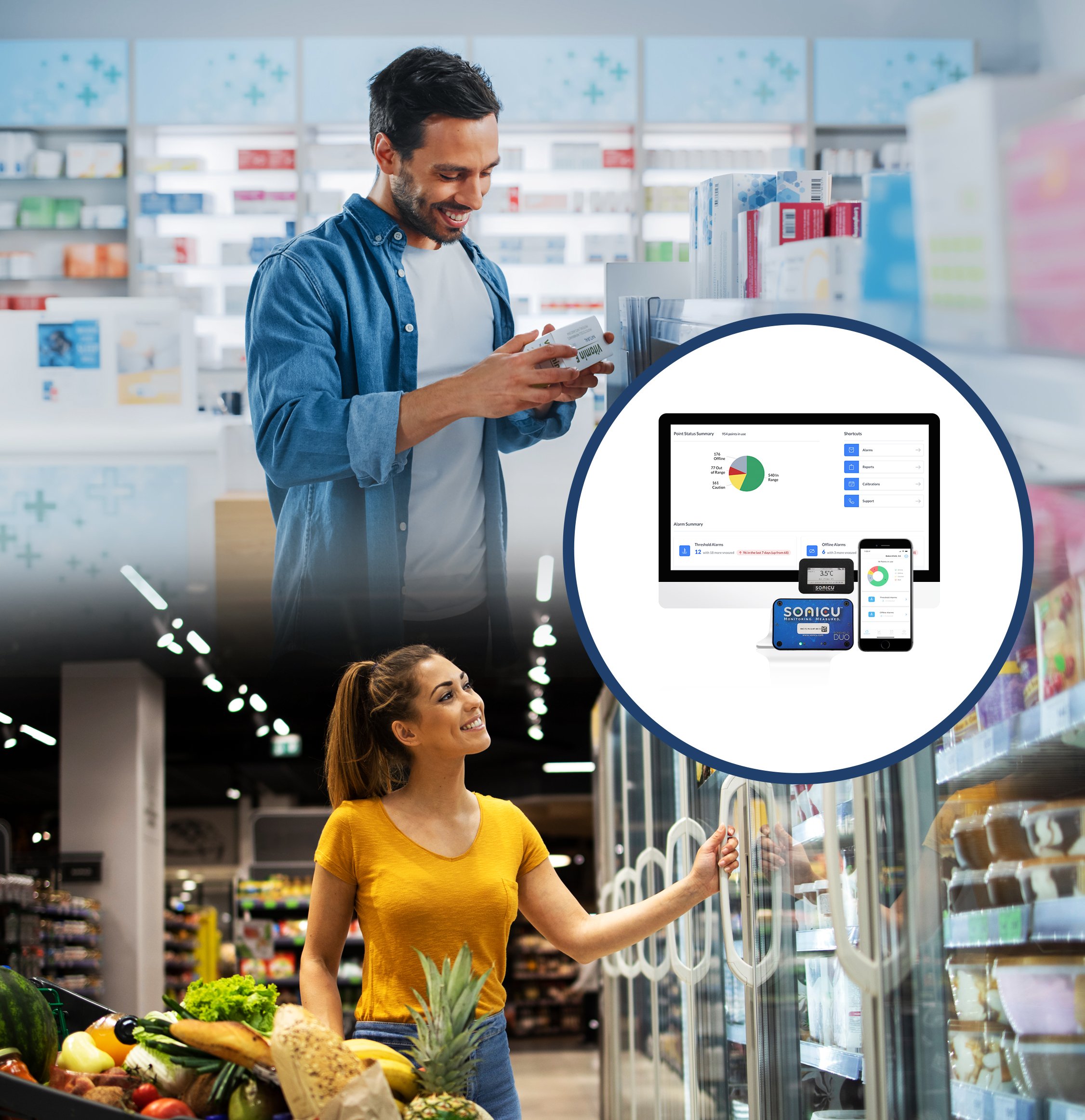 How temperature monitoring delivers three meals a day plus profit
Located in northwest Indianapolis, Piazza Produce turns over its warehouse of food every few days as it supplies restaurants across the midwest.
Sophisticated inventory management engineered by a team of buyers with vast experience in the food service industry helps Baker and his team manage the complex choreography of bringing in fresh food and moving it into area kitchens - quickly and safely.
"Either you sell it or you smell it," Baker said. "We have to be precise in everything we do or risk losing our profit to spoilage, and maintaining temperature control is a big part of that formula."
Baker credits his team with orchestrating the time-sensitive logistical operation.
"We've got a great team of highly experienced people who are skilled at understanding buying cycles and how we get the right products to the right customers at the right time," Baker said.
"It's a lot of moving pieces, and we know people's business and safety are on the other end of the delivery so we've got to get it right everyday."
A driver shortage has impacted operations, but business has been booming during the post-COVID recovery as pent-up demand has sent Americans to restaurants in throngs.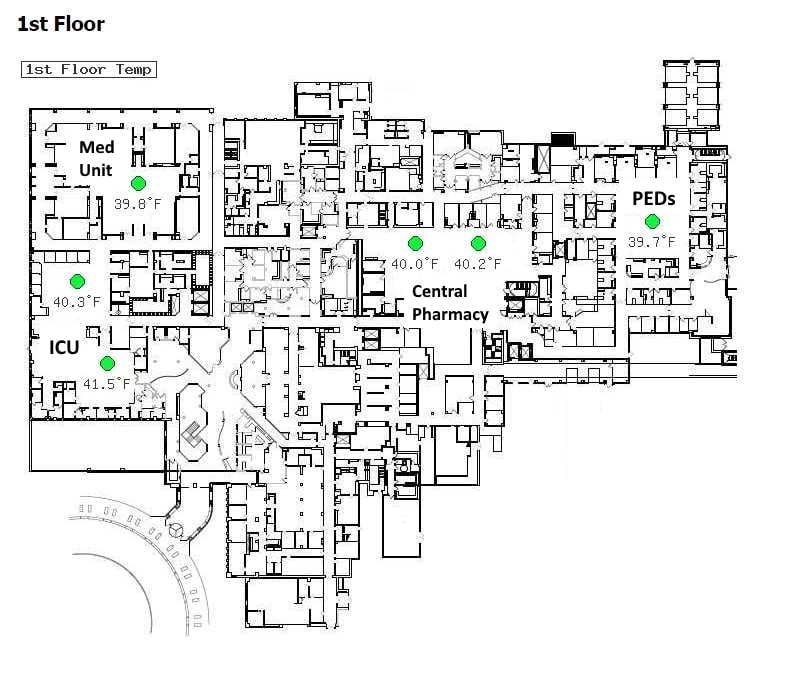 A bird's eye view of temperatures: And the speed dial ready for refrigeration
Baker explained regularly checking his Sonicu temperature monitoring system is an essential part of his daily checklist.
He leverages the floorplan layout feature of the software to more quickly identify potential problem areas.
They also have zones that separate foods by type and temperature requirement. There's a cheese zone, a chocolate zone and a produce zone, for example.
"We set our zones at different settings. And we have different thresholds that we have for those," Baker said.
Piazza also has an ambient zone that is monitored by Sonicu.
He explained that Sonicu serves as a dashboard warning light for his temperature sensitive areas.
"I look at this and I see if we have any zones that are reading above where we like them to be.
"So that prompted me to call my HVAC or refrigeration specialist to come out and see if we have any mechanical issues."
He also takes immediate action around simple fixes that can threaten food safety and profitability.
There are thresholds in place to warn us when an area is approaching an unsafe temperature. This allows us to take action before any issues can arise.
If not, I'm calling our refrigeration techs to get on it right away."
Baker said the system has alerted him preemptively to a problem with their refrigeration system that was caught and fixed before the system malfunctioned completely.
"From a cost-benefit analysis, it's a no-brainer for you to stay ahead of these issues and have Sonicu kind of act as your warning light on your coolers," he said.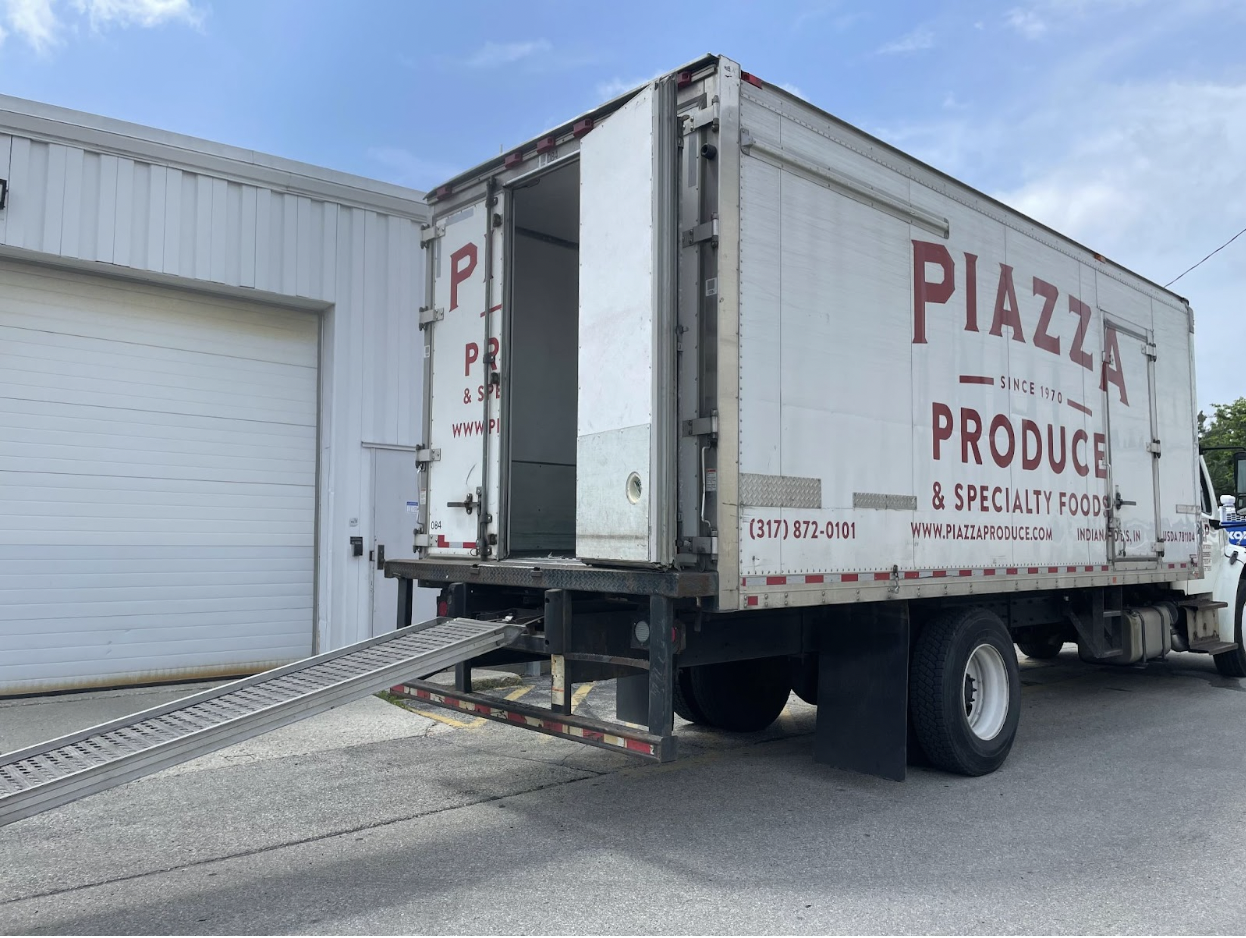 Continuous, wireless monitoring and alerts: A powerful ROI for food distribution
Baker said the temperature monitoring is an essential part of keeping their product safe for restaurant patrons and for maintaining profitability in an industry where product spoilage hits the bottom line.
"The appropriate temperature helps with the quality and extends the shelf life of most of the products we have in house, which helps us drive revenue," he said.
Clifford said the tiered alerts give her peace of mind when she's moving around throughout a work day.
"I like the aspect of the alarms being flexible, that we can have multiple people on that list to get alerted," she said.
"Especially if I need to go to another warehouse for the day, I know that there's going to be someone else who's monitoring it and making sure that if there is an issue, that it's taken care of."
Baker said those extra layers of security are essential to keep your next meal safe and healthy.
"When you go to your favorite restaurant and you order a salad, you want to make sure that the quality of your food is in good shape and that you're getting a good product," he said.
"That's something we will always take very seriously and be investing in tools like Sonicu to help us."
American-made products and support: The Sonicu Commitment
Founded in 2008 with a focus on monitoring sound in neonatal intensive care units, Sonicu has evolved into a leading technology provider to some of the most trusted names in healthcare, research and food service with a diverse range of monitoring solutions.
From cold and frozen storage to ambient conditions like room temperature and humidity, Sonicu helps safety and facility professionals monitor critical areas and rooms that are essential to safety.
All of our products are assembled in the United States, and our customer support is based out of our Indianapolis area headquarters.
Temperature Monitoring Solutions
A complete system for a safer, more efficient and compliant facility
Simple Asset Protection
Automated logging and reporting
Designed for easy implementation
Available on Android & IOS

Bluetooth Wireless Connectivity

Easy-to-Read Display Installs Anywhere

Easy Recalibration with our SNAP program
Operational Efficiency
Customizable Alarms
24/7 Notifications via Call, Text, or Email
Modular design allows you to easily add more sensors
Complete Sensor Visibility of Data and Diagnostics
Flexible Transmission via 4G, Radio Frequency, WiFi and Ethernet
Automated Compliance
Long-Life Onboard Rechargeable Battery

Automated logging and reporting
Cloud & Mobile App Data Upload
Onboard Data Storage
Cloud & Mobile App Data Upload

Meets The Joint Commission, AABB, GLP/GMP, FCC, Vaccines for Children (VFC), and FDA Requirements