Healthcare, Sound Monitoring
United Regional Health Care
"The system makes the staff aware of the sound levels on the floor. Just by installing the Sonicu monitoring system, the (median) levels went from 70 dB to 51 dB."
Mark Simmons, Director, Facilities Management, URHC.
500+
Customers in all 50 states
USA
American-made products and customer service
26db
Noise reduction levels
Key Takeaways:
Reduction of noise levels by 26 dB

Helped Raise HCAHPS Survey scores

After a 215-day study, URHC finds quieter nursing stations throughout their Hospital
Lowering Sound levels throughout URHC
Mark Simmons is a senior managing director of facilities at United Regional Healthcare (URHC), an award-winning hospital providing inpatient and outpatient services, diagnostics, surgery, and emergency care for a nine-county area in northern Texas.
They provide a level 2 primary trauma receiving center and primary stroke center for an area with a population of more than 220,000 people. URHC has been named to the Watson Health "100 Top Hospitals" three times since 2014.
Mark Simmons's objective was to measure, record, and lower sound levels throughout the hospital.
Hospitals like URHC have to meet maximum decibel requirements that also differ by the specific floor or room, based on the function of that particular area. Whether it be radiology, NICU, or more, each sector has its own limits.
According to a study in the Archives of Internal Medicine, sound levels must be controlled and monitored to ensure a safe environment. A higher than normal recommended hospital noise level may cause patients to lose sleep and impede their ability to heal.
Sound monitoring in nursing stations is crucial to taking care of patients. According to the Environmental Protection Agency (EPA), the recommended maximum noise level in hospitals is 40 dB(A).
The World Health Organization (WHO) recommends a maximum level of 30 to 40 dB (A) in patients' rooms at night, to ensure patients are getting quality rest.
Every Sonicu sound monitor displays include visual cues (green, yellow, red), to alert staff to unsafe noise levels.
The Sonicu Sound Target Achievement Reports (STAR) provide the empirical sound data necessary to assess, improve, and manage your sound environment for positive and lasting change.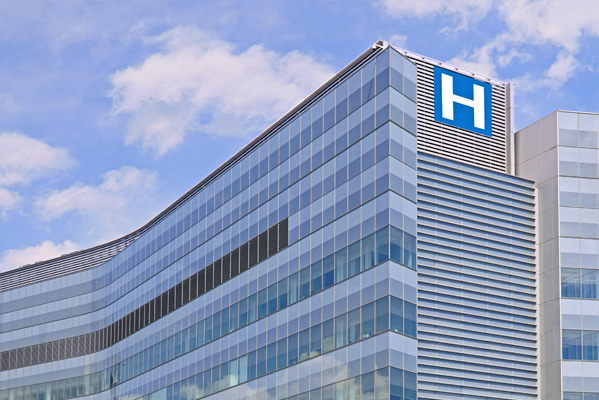 United Regional Health Care is just one of many hospitals that Sonicu helps on a daily basis. Sonicu prides itself on our excellent customer support and being able to fix issues our customers are having, ensuring the protection of their equipment and the monitoring of their facilities. With Sonicu, many hospitals just like United Regional have been helped with protection and monitoring needs. Sonicu protects hospitals from excess sounds, protects temperature-sensitive environments, and notifies our customers when an issue arises. Sonicu's Smart alarms notify hospital staff immediately of an issue.
Excessive Sound Caused Issues throughout the Hospital
Prior to Sonicu, URHC completed a study of twelve nursing stations and ranked the units according to their respective median decibel levels.
In one of the twelve units studied, one particular area maintained a median decibel level of 70 dB's, this specific area was determined to be the area of first priority for Simmons and URHC administration staff.
Lowering noise levels means improved scores on the Hospital Consumer Assessment of Healthcare Providers and Systems (HCAHPS), which is a survey instrument and data collection methodology for measuring patients' perceptions of their hospital experience.
Raising scores on HCAHPS was a goal that Simmons and staff set to achieve. HCAHPS scores are publicly available for anyone to view, so a good score is essential to a hospital's reputation.
Additionally, the federal government provides reimbursements based on results, so excellent survey scores help keep the hospital financially strong.
Forging A Safer Sound Culture with Affordable Monitoring
Sonicu Installed five LED Sound Indicating meters down the spine of the targeted area corridor.
We monitored the sound levels using Sonicu's cloud-based monitoring platform and our Sound Target Achievement Reports constantly for two weeks at URHC.
Sonicu's Sound indicating meters illuminated green, yellow, or red based on customizable user-set parameters for sound levels.
Sonicu's Sound monitoring system can be found in NICUS and ICUs, critical care areas, industrial or manufacturing facilities, construction sites, or any other sound-sensitive environments.
Sonicu's scalable platform eliminates manual data logging processes and automates regulatory reporting to streamline compliance.
Sonic's "STAR" Sound Achievement Reporting dashboard provides aggregate views of all your monitored devices and offers many auto-generated reports, including STAR sound achievement reports, device summaries, device location maps, data logs with graphical reports, and user login reports.
Sonicu's Dashboard views make it easy to manage all points of monitoring throughout your campus.
SMART sensors with proprietary DataSync for continuous capture in the event of network or power disruption, preserve, and secure data in the event of transmission interruptions.
Sonicu eliminates IT concerns with a variety of transmission signals, including 4G cellular, radio frequency, WiFi, and ethernet.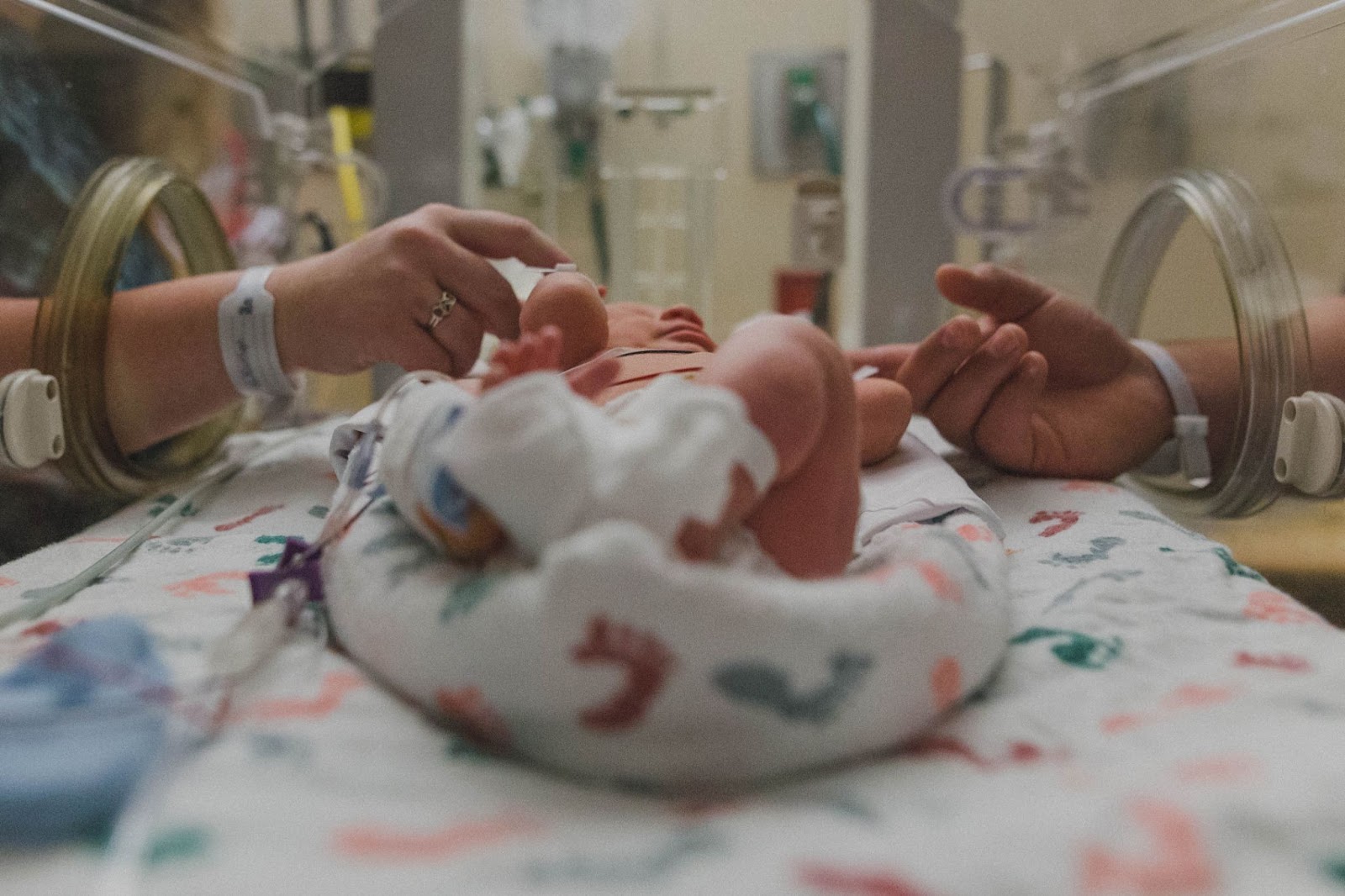 Sonicu sound monitoring does more than simply monitor noise levels. It provides empirical sound data necessary to assess, improve, and manage your sound environment toward positive, lasting change. Sound Target Achievement Reports clarify your sound environment with pinpoint accuracy, identifying top sound events and average sound levels to eliminate troublesome noise and quiet your area.
Sonic Helped Resolve United Regional's Noise Concern
Sonicu assisted United Regional Healthcare (URHC) and helped them achieve a reduction in noise levels of 19 dB in just two weeks in targeted areas as a result of installing Sonciu's Sound monitoring program.
URHC completed a 215-day study over one nursing station; after completion of this study, hospital staff recorded a total of 26 dB drop in noise levels, attributing the bulk of the reduction to the Sonicu sound monitoring program.
Hospital staff recommend the installation of Sonicu's Sound Management technology at the reminder of their nursing stations.
National studies show that patients and concerned family members do notice if noise levels are high in a hospital setting. Often this can reflect negatively on hospital HCAHPS scores leading to lower reimbursements.
Additionally, it is well documented that reducing noise levels plays an important role in patient healing because it has a direct effect on the amount of rest a patient receives while hospitalized.
Sonicu sound mounting technology is used in hospitals across the country with a documented reduction in sound levels in patient rooms, NICUs, and ICUs.
Unlike other products, Sonicu sound meters are designed specifically to alert hospital staff to unsafe sound levels, with easy-to-understand color-coded visual alerts that are an effective means for behavior modification and continuous reminders.
OPERATIONAL EFFICIENCY: REDUCING MANUAL PROCESSES
Does your team spend too much time completing tedious reports based on cumbersome manual logging?
And does this effort distract your team from more valuable activities?
By relying on our reliable and rugged hardware coupled with our wireless remote monitoring and Amazon Web Service cloud-based software, you significantly reduce the opportunity to introduce human error into the process.
COMPLIANCE AUTOMATION: ALWAYS READY
Whether it's an FDA, CDC, Joint Commission inspection, or CMS auditor, the Sonicu platform will deliver ready-made reports that help you eliminate your tedious reporting process.
You can relax with improved peace of mind knowing that virtually any auditor and the inspector will be greeted with a simple and accurate report that demonstrates your sensitive assets and environments are being monitored and you have a plan to react if your team experiences an excursion.
This transformative process improvement also reduces the opportunity for human mishaps to damage your inspection or audit.
ASSET MONITORING: CONNECT, DETECT AND PROTECT
It's more than just knowing your sensitive environments are monitored. It's having smart alarms that ensure your entire team is notified via text, email, and even phone calls when a potentially dangerous excursion occurs. And it's about powerful redundancy that protects against power and network outages.
Sonicu has invested in the research and development to innovate a solution with a singular focus: your peace of mind. We've architected our solution around easy installation, an intuitive user experience, and rapid and enduring return on investment. That's why public and private organizations grow with us.
500+ customers in all 50 states
Ready to Serve healthcare, research, and food service facilities
American-made products and customer service
Temperature Monitoring Solutions
A complete system for a safer, more efficient and compliant facility
Simple Asset Protection
Automated logging and reporting
Designed for easy implementation
Available on Android & IOS

Bluetooth Wireless Connectivity

Easy-to-Read Display Installs Anywhere

Easy Recalibration with our SNAP program
Operational Efficiency
Customizable Alarms
24/7 Notifications via Call, Text, or Email
Modular design allows you to easily add more sensors
Complete Sensor Visibility of Data and Diagnostics
Flexible Transmission via 4G, Radio Frequency, WiFi and Ethernet
Automated Compliance
Long-Life Onboard Rechargeable Battery

Automated logging and reporting
Cloud & Mobile App Data Upload
Onboard Data Storage
Cloud & Mobile App Data Upload

Meets The Joint Commission, AABB, GLP/GMP, FCC, Vaccines for Children (VFC), and FDA Requirements