FSMA Compliance
If you're looking for a cloud-based wireless temperature cold chain monitoring system that helps your team eliminate manual logging, improve compliance readiness and protect all your temperature-sensitive assets, you've arrived at the right place.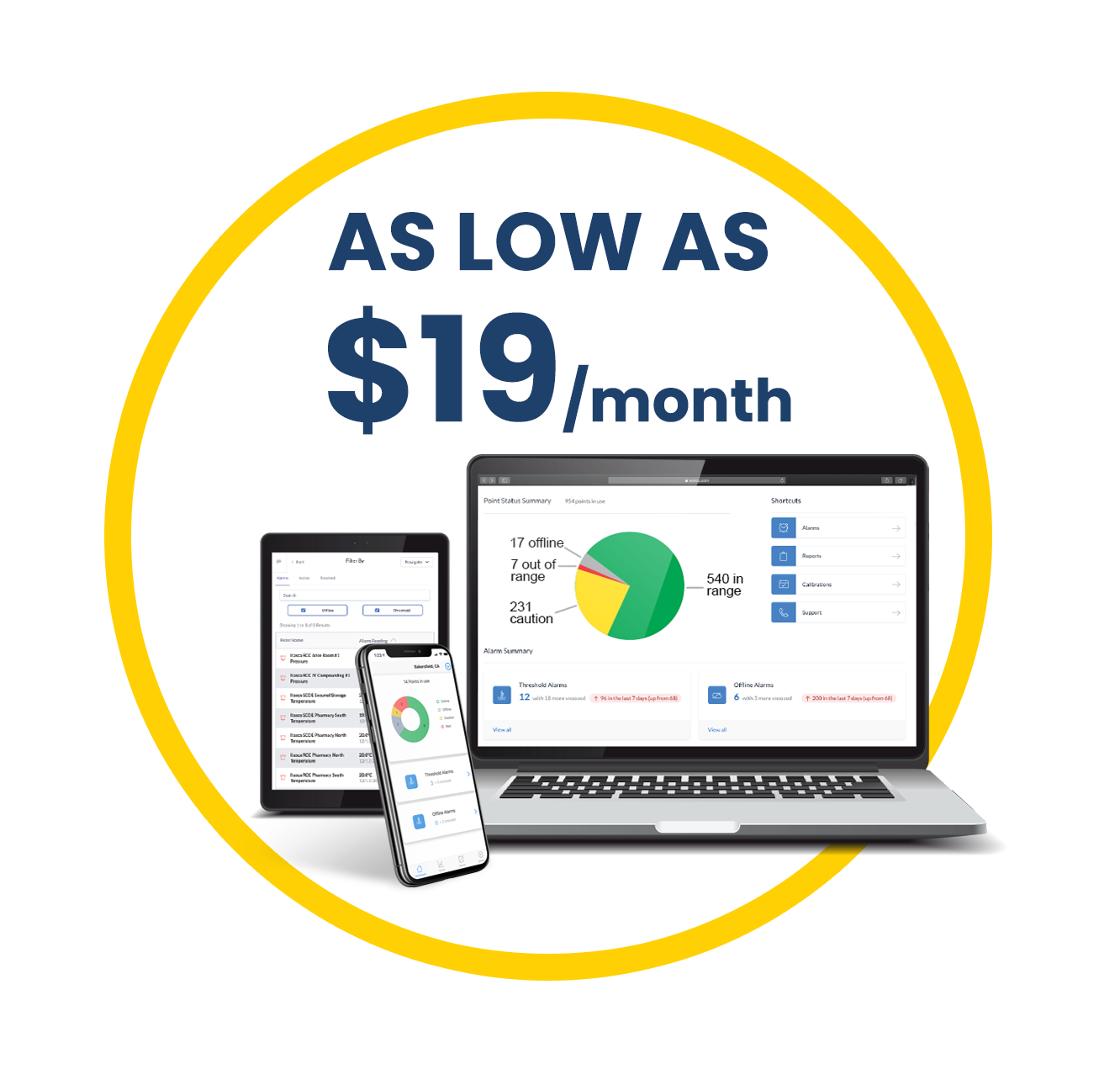 Let us help you evaluate your needs!
Safety:

Alerts to protect asset

Compliance:

Automated reports

Efficiency:

Reduced Manual Logging




And what makes us different?
Lifetime Warranty: Never buy hardware again!
Unlimited Users: Scale across your entire org
Connectivity Flexibility: Wi-Fi, Cellular or Data Hub

Phone call alarms:

Alerts won't get ignored
Mobile App: 500 Freezers in your pocket



All American made and supported!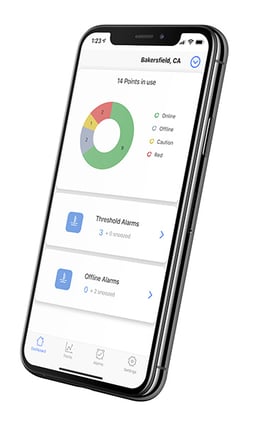 See What Customers Say About Sonicu
Asset Protection. Compliance Automation. And Reduced Manual Processes.

Sonicu serves thousands of professionals at hundreds of organizations across North America by improving how they monitor and manage their most sensitive assets and environments.


Professionals from healthcare, life science, laboratory and cold chain facility management turn to Sonicu to help them improve the way they do business. The FDA Food Safety Modernization Act

The FDA Food Safety Modernization Act (FSMA) was first signed into law on January 4th, 2011.

The goal of the regulation has been to protect public health by enhancing food safety across the country. Rather than merely being reactive, FSMA gives the FDA the opportunity to act in a preventative manner to ensure that safety problems don't occur.
The law also created new enforcement authorities to encourage higher compliance rates and provided better tools for managing imported food security.

In the spirit of prevention, FSMA introduced several new mandates:


Mandatory preventive controls for food facilities


Any facility responsible for the production of food is required to develop and implement a written preventative controls program.

This plan should include a clear evaluation of the hazards that could affect food safety within their facility and should specify exactly what steps are being taken to address those hazards.

Moreover, this plan should specify how the facility will track these controls to make sure that they are correctly functioning.

Finally, this mandate requires routine record-keeping of the monitoring and a plan for how to address problems that arise despite all precautions.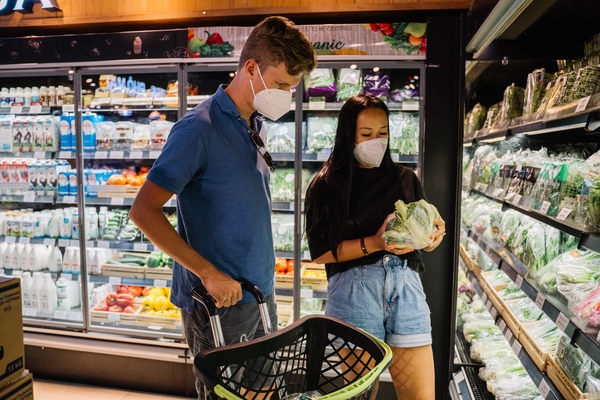 Mandatory produce safety standards
The law required the FDA to create minimum standards for the safe production of harvesting fruits and vegetables.

These standards considered both intentional and unintentional contamination of produce.
Authority to prevent internal contamination
Finally, the law required the FDA to issue regulations preventing the intentional destruction or contamination of food within facilities.

This final mandate was designed to protect the food supply chain.

If you own or operate any facility involved in producing food for human or animal consumption, complying with FSMA is mandatory.

However, many organizations are not sure whether their current mitigation, prevention, and monitoring strategies are enough to achieve compliance. There are many different opportunities for FSMA training online that can help get you up to speed when it comes to requirements.

The FDA has created FSMA training that is available on their website.

Specifically, FDA sanitary transportation training refers to FSMA trucking. FSMA also specifies that a "qualified individual" is one who has passed a PCQUI FSMA training exam and fully understands the FSMA training requirements.

Taking online classes like this can be a great way to secure sanitary transportation of food certification.

Another excellent way to learn more about how to become compliant is to read and follow an FSMA compliance checklist.



FSMA Compliance Checklist
Having an FSMA compliance checklist in practice is vital because you never know when the FDA may come to inspect your facility.

Here is a simple FSMA audit checklist that you can use to help get you started.
Produce and Implement an FSMA Food Safety Plan
Build and Implement Preventative and Corrective Controls
Create And Implement a Supply Chain Plan
Develop a Recall Plan
Implement Comprehensive Monitoring and Verification Procedures


Following a simple FSMA internal audit checklist like this can be a great way to guide your compliance strategies.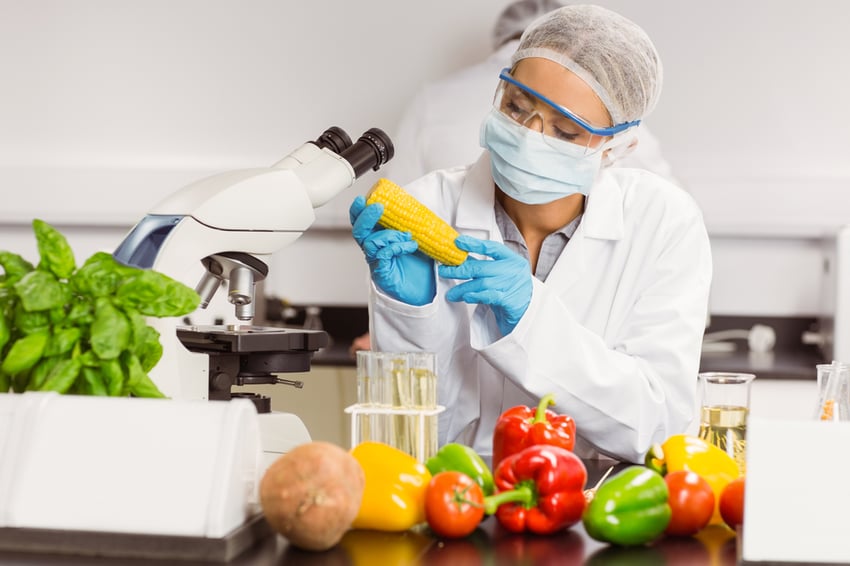 FSMA Compliance Requirements
Unlike more general regulations, the FSMA compliance requirements are highly specific.

In order to achieve compliance, you'll need to take a series of steps and record those steps in order to demonstrate compliance in the event of an audit.

Once your facility has followed the FSMA checklist above, you are then required to create an FSMA compliance statement. Simply put, this is a document that records which of the seven rules of FSMA you are already compliant with.

This statement should also include the date at which your business first fully complied with each rule. This is where you'll make your case and demonstrate your FSMA food safety plan.

Legally the FDA can require this as proof of compliance at any time. Being prepared is vital.

Now, what is the purpose of the Food Safety Modernization Act?

The regulation was established as a way to prevent food safety problems before they occur.

Congress enacted FSMA in response to dramatic changes in the global food system as well as in our understanding of foodborne illness and its consequences.

For example, FSMA temperature requirements put a mandate on businesses to ensure that food is kept at the appropriate temperature conditions during both storage and transport.

This is a preventative measure that can be effectively complied with using sensor technology from a vendor such as Sonicu.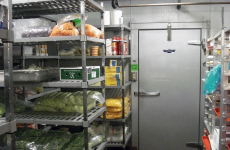 FSMA Compliance Letter Sample
Once you are compliant and are ready to craft your FSMA compliance statement or letter, it can be helpful to go out and review an FSMA compliance letter sample.

These are readily available online and give you an idea of what to expect. As you'll see from the examples, this letter is a simple, one-page document that explicitly addresses which of the relevant seven rules you are complying with and how you are complying with them.

Before creating this letter, it is essential that you have understood and implemented an FDA FSMA inspection checklist as well as an FSMA Food Safety Plan.

If you are in the animal food industry, you can also find an FSMA Animal Food Audit Checklist, which you can download and follow to make your facility compliant.

Monitoring temperature is of vital importance in light of the Food Safety Modernization Act for transportation and logistics professionals.

Fortunately, Sonicu makes it easy to implement advanced temperature monitoring technology that is both connected to the cloud and supports mobile access.

This means that you can always have confidence that you are keeping your products safe.
FSMA 7 Rules
FSMA has created seven primary rules for guiding the FDA's food safety strategy:
Produce Safety

Foreign Supplier Verification Program

Sanitary Transport Rule

Protection Against Intentional Adulteration

Accredited Third-Party Certification

Preventative Control For Human and Animal Food

Voluntary Qualified Importer Program




These are the major FSMA requirements that you should be aware of.

The produce safety rule seeks to protect fruits and vegetables from the farm to the table.

The second rule focuses on importers and seeks to ensure that food from outside the United States maintains the same level of quality and safety. The sanitary transport rule establishes safety standards for the conditions of food when in transit.

This food safety act has also created a Protection Against Intentional Adulteration rule that requires that businesses involved in the production of food submit a Food Defense Plan in order to prevent any bad actors from willfully contaminating your food and potentially causing a disruption in the food supply chain.

The certification rule creates a special accreditation for third-party organizations that conduct food safety audits.

The sixth rule extends all of these requirements to facilities that produce animal food.

Finally, the seventh rule creates a way for importers to speed up the audit process allowing them to get their imported products to market faster.

The FDA has also added a rule known as the FSMA Final Rule on Sanitary Transportation of Human and Animal Food.

As you might expect, this rule regulates the transportation of food to ensure its safety. It is, however, limited to motor or rail vehicles and does not cover shipment by air or water.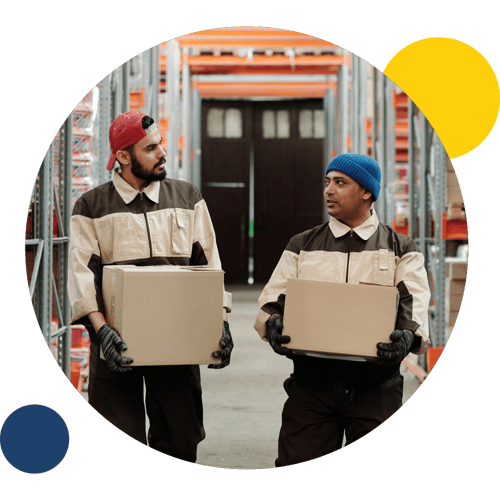 FSMA Compliance Dates
A critical aspect of this law is the FSMA Compliance Dates.

Over the past decade that the law has been written, the FDA has been creating rules and guidelines to define more specifically what compliance means.
All of the rules and regulations under the FSMA heading have dates for when your facility is required to comply.

These dates vary depending on a number of factors, including the size of your business.

For instance, the FSMA small farms dates are going to be different from the requirements for industrial operations.

These dates can be found on the FDA website, and they list when you are required to submit your FSMA compliance statement for those rules. The dates are also affected by the kinds of products your facility is creating.

For instance, there are clear guidelines for FSMA ready-to-eat foods.
FSMA Certification
Ultimately, you, as a member of the private food industry, are responsible for ensuring that you have the training to comply with FSMA requirements.

However, the FDA does believe that they have a responsibility to encourage and support compliance training efforts. That is why they have partnered with various organizations and local governments to produce FSMA certification training.

There are FSMA certification online courses that can give you the knowledge you need in order to protect your food operations.

In order to become a certified individual, in the eyes of the law, you'll have to secure what's known as an FSMA PCQUI certification.

There are various FSMA certification bodies that the FDA has authorized to train and award these certifications to individuals. The average FSMA certification cost is actually quite affordable for most businesses.

FSMA compliance is crucial for all businesses involved in producing, storing, and distributing food for animal or human consumption.

Because the regulations require careful monitoring of temperature and other specifications, it can be helpful to invest in a wireless monitoring system from a company such as Sonicu.

Not only does our technology make it far easier to monitor and keep records for compliance, but it is also effortless to install.

Most of our sensors feature a simple plug-and-play design that allows you to get your entire monitoring system up and running in virtually no time at all.


Relying on technology like this is a great way to ensure that your business is FSMA compliant.
American-based Customer Support: Robust & Reliable High Touch Service
Software and technology are only as good as the people who stand behind them.

At Sonicu, that means our team of American-based customer success managers who are never more than a phone call away to help field and fix any service issues.

Our probes and sensors are placed in demanding frozen environments and our software literally sends billions of bits of data monthly, meaning there's always the potential for a hiccup on either the hardware or software.

We are committed to fielding every customer service request promptly and getting our customers online rapidly.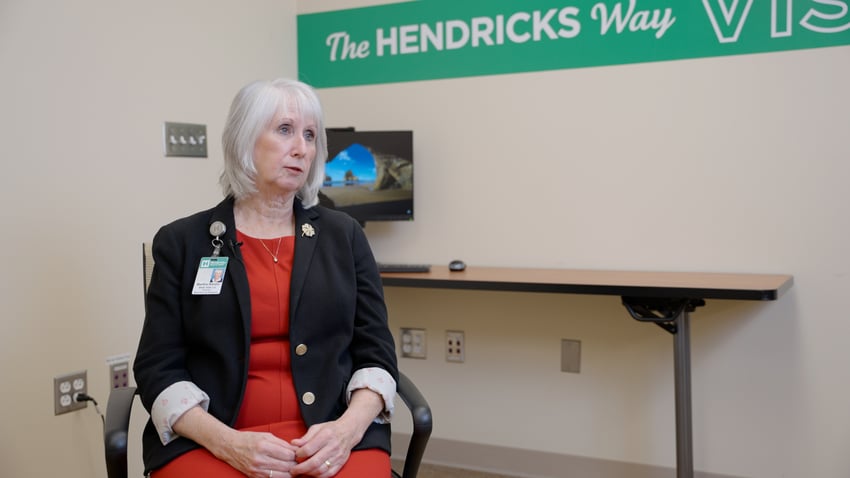 "I like to say that every refrigerator or freezer is like a car in that they all behave a bit differently, and then every now and then you just get a bad boy who doesn't want to perform as we need it to," said Martha Rardin, Director, Nutrition and Dietetics, Hendricks Regional Hospital. "Sonicu has been a powerful tool to identify which units are behaving out of spec and get our team to fix them before we have a serious issue.""
Martha Rardin, Director, Nutrition and Dietetics, Hendricks Regional Hospital.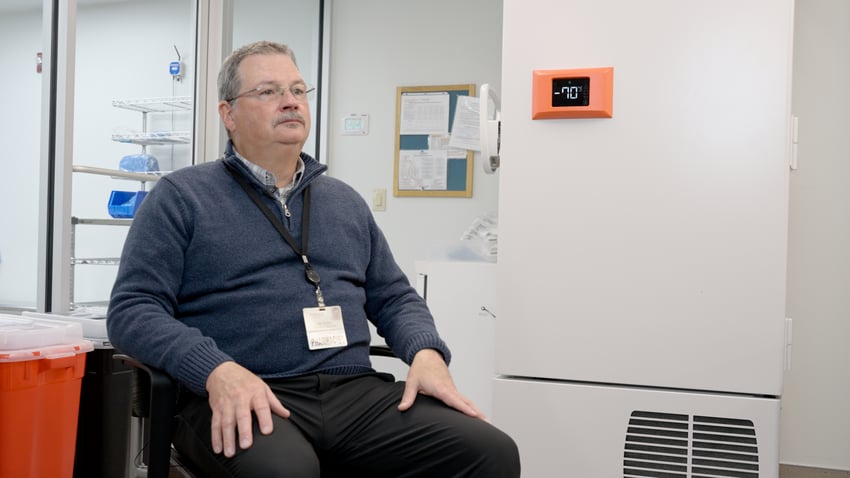 "In the current era of supply chain challenges, tossing drugs is more than a financial loss. Healthcare leaders can no longer predictably rely on suppliers to be able to replenish supplies with the same just-in-time predictability that existed prior to COVID-19"
Tim Livesay, Director, Hancock Regional Hospital Pharmacy Director

Other Heat Stress Monitoring Resources