Your Peace of Mind:
Delivered to Your Phone
Say Goodbye to Manual Logging, Tedious Compliance Reports and the Threat of Federal and State Regulator Citations for Heat Stress
And say hello to cloud-based, 24/7 asset protection that connects, detects and protects your facilities and staff.
Protect virtually any indoor facility or staff: anywhere and all the time. Ideal solution for manufacturing, warehouses, kitchens, bakeries and other other indoor environment striving to meeting OSHA heat stress standards.
Self Install Kits With a Year Software/App Subscription Start at $499 for Single Kits Bulk Pricing Available for Multiple Kits
BUY NOW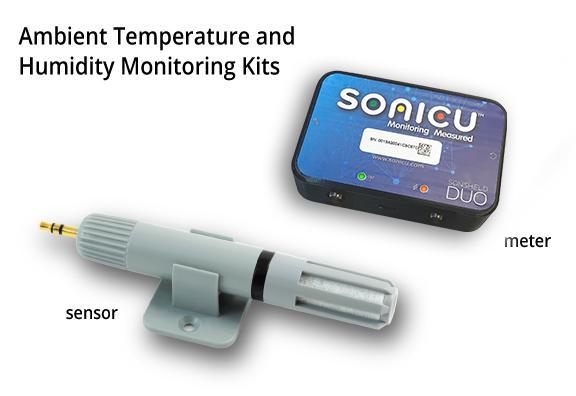 Our Customers Expect Results.
We save them time and money. And avoiding regulatory hiccups. Your Monitoring Questions. Answered Simply.
Monitoring technology is evolving constantly. We provide answers to the most common questions to help the industry understand how monitoring technology can protect your people, facilities and assets.
Any Condition, Any Environment, Any Challenge.
From Bakeries and Restaurant Kitchens to Manufacturing and Logistics, the finest names in business turn to Sonicu.
OSHA Issues New Guidelines For Heat Standards Directed At Indoor Workers
If you're looking for a cloud-based indoor temperature monitoring system (for warehouse, kitchens or heat prone areas) that helps your team eliminate manual logging, improve compliance readiness and protect all your temperature sensitive assets, you've arrived at the right place.
Last year, two warehouse operators called Sonicu for indoor temperature monitoring after their warehouse facility failed to comply with OSHA standards for indoor heat stress.
We're helping them install flexible and affordable indoor temperature monitoring that is cloud-based, redundancy rich and delivers real-time, continuous monitoring via any connected device to help your team stay on the right side of regulators and inspectors.
"These new policies are meant to protect employees from heat stress and can also protect employers from punitive fines and damages related to noncompliance," said Joe Mundell, Chief Revenue Officer, Sonicu.
"We're pleased to offer simple solutions that are affordable and easy to buy and install via our ecommerce platform.
"You'll know you have a temperature monitor trusted by the finest names in healthcare that can also protect your facility from running afoul of new stringent OSHA heat stress standards."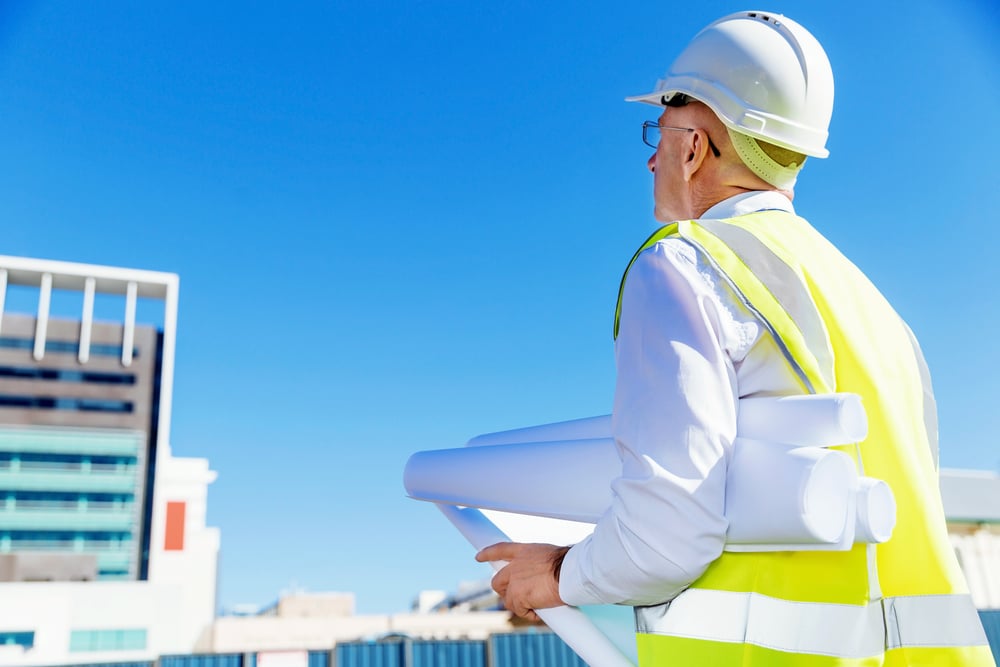 Some of the finest names in healthcare, including Indiana University Health, University of Michigan Health System and Stanford University, rely on Sonicu to provide robust continuous temperature monitoring for their cold and frozen environments. These respected healthcare and research brands turn to Sonicu for three primary reasons:
Operational Efficiency: Virtually eliminate the need for tedious and costly manual logging

Compliance Automation: Respond to virtually any regulatory audit or inspection in a few clicks with our reports section

People Protection: Detect and respond to temperatures deemed too high by regulators so you can protect your employees from heat-related injuries
Our customers stay with us thanks to our American-based customer support that is never more than a phone call away. While our technology is intuitive and powerful, we know it's only as strong as the people who stand behind it.
Protecting Employees though the Summer Heat
Climate scientists define June, July, and August as some of the hottest months in the United States. These months are especially challenging for workers who toil indoors in facilities that lack comprehensive HVAC facilities.
As a part of the United States Department of Labor, the Occupational Safety and Health Administration ensures safe and healthy working conditions for workers.
Up until recently, OSHA had no specific regulations targeting temperature and humidity focused on indoors settings.
But this has since changed with OSHA's newly revised guidelines targeting indoor working conditions. And with the change comes real risk of penalties that can impact a company's bottom line and distract from core business activities while leadership responds with a remediation plan.
Better to have a preventative system in place that monitors indoor temperatures with a focus on complying with OSHA heat stress standards than to find out too late your business is out of compliance and facing real penalties.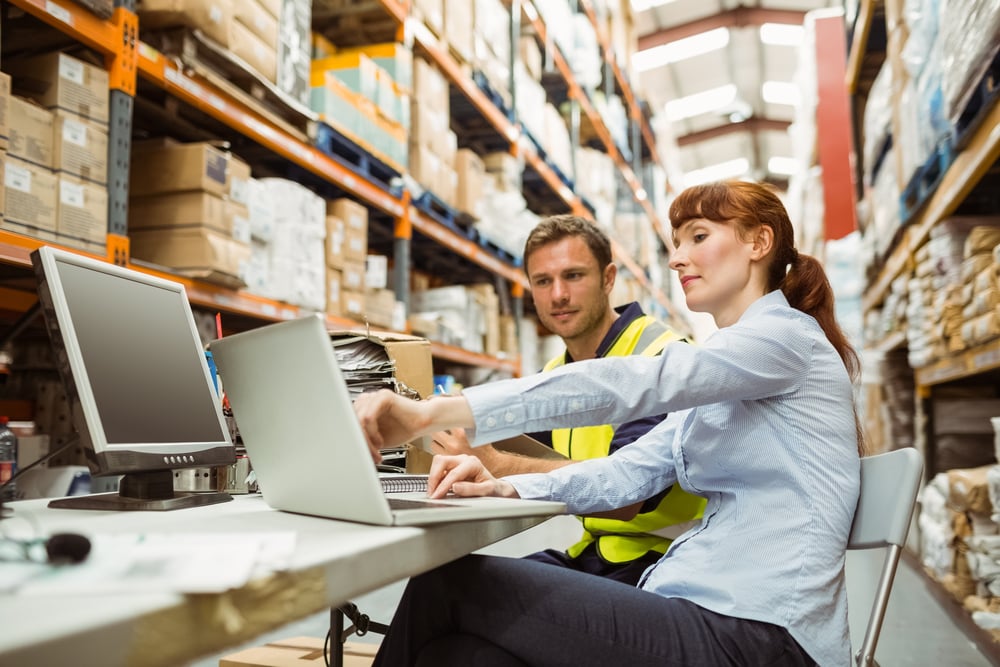 Why Has OSHA Issued A New Mandate?
The Occupational Safety and Health Administration, OSHA, is now working on new heat standards that target indoor workers without climate-controlled environments.
It is particularly for workers employed for labor in warehouses, manufacturing facilities, and distribution centers.
If you're in a leadership position at any of these types of facilities, please don't take this new mandate lightly.
Sonicu was alerted to this new practice when two warehouse operators became customers AFTER they were cited by OSHA.
Back in June 2021, the Acting Assistant Secretary of Labor for Occupational Safety and Health Administration, Jim Frederick, announced that the agency was working on a new set of guidelines.
These new guidelines were linked to reported climate change trends detected over the last 18 years, some of the hottest years on record.
The increased intensity of heat waves has put the lives of many people at risk and the federal government is following the lead of a handful of states and municipalities which are taking this threat to employees very seriously.
From 2001 to 2019, rising temperatures in California alone resulted in approximately 20,000 workplace injuries, indoors and outdoors including.
Similarly in 2019, 43 workers died from heat illnesses while over 2400 suffered injuries from heat hazards at work. However, this number rose to 61 in 2021.
New heat waves are potentially damaging the productivity and output of businesses, alarming administrators and waking up regulators to a growing threat of heat stress at work, both indoors and outdoors.
According to the Atlantic Council's Adrienne Arsht-Rockefeller Foundation Resilience Center, heat-related illnesses from the workspace have cost businesses at least $100 billion per year.
This rate is set to double by 2030.
It's also important to note that while OSHA didn't have any rulings on temperature and humidity in office settings.
Now with over 111 safety and labor groups, including the Public Citizen, legislators have been urged to create new federal standard guidelines that protect indoor (and outdoor) workers from heat-related illnesses.
State Level Heat Stress Regulations
Only California, Oregon, Washington, Colorado, and Minnesota have permanent occupational heat stress standards now—although none of the standards completely cover vulnerable worker groups.
Nevada, Maryland, and California are developing new standards. (California's rule under development will cover indoor workers, who are excluded from the current heat safeguards.)
And at the time of this post, California, Nevada, and New York legislatures are considering bills that would strengthen existing heat protections or create new ones.
From the federal level to the state, attention is rising and with it the threat to employers.
OSHA's New Mandate For Indoor Workers
According to OSHA, heat-related illnesses can range from heat cramps to heatstroke, which can lead to death in extreme cases.
Between 2015 and 2020, OSHA conducted nearly 200 heat-related inspections every year, examining around 15 heat-related fatality reports annually.
However, the cause of death was often listed as a heart attack when the cardiac issue may have been precipitated by exposure to a heat-related hazard.
Heat-related hazards will usually cause the body temperature to go far beyond the normal temperature (98.6°F) to as high as 104°F. When high heat levels are combined with humidity, heat-related illnesses are more likely to occur.
Labor groups have since then lobbied the U.S. Department of Labor to address heat-related illnesses.
Consequently, OSHA has issued new guidelines to protect workers performing labor in hot environments, helping organizations identify workers at risk of heat-related illnesses and how these measures should protect workers.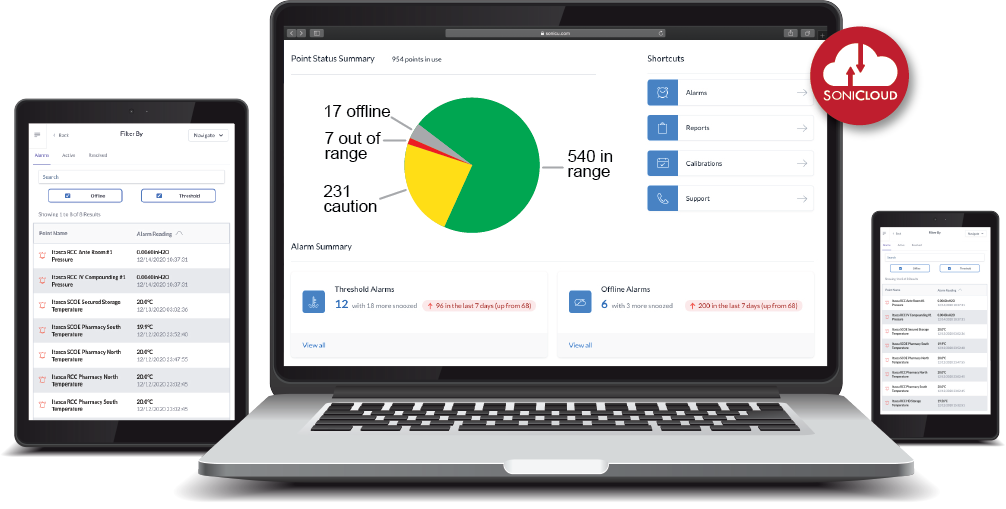 National Emphasis Program (NEP) By OSHA
OSHA has introduced a new National Emphasis Program (NEP) that will focus OSHA's resources on analyzing particular hazards and high hazard industries, including those that offer outdoor and indoor heat-related hazards.
According to OSHA, the NEP will help protect employees from heat-related hazards and injuries/illnesses in outdoor and indoor workspaces.
NEP will work in collaboration with OSHA's ongoing heat-related illness prevention initiatives to ensure that the targeted enforcement component is met with compliance.
Employers will be encouraged to assist in early intervention, especially during high heat conditions to ensure that workers are protected from illnesses and death.
What Are OSHA's New Head Standards?
OSHA's new heat standards primarily target high-risk workers such as those working in the agricultural and construction sectors; however, they are also looking at wider industries such as the door service industry, restaurants, and meatpacking industries.
As mentioned earlier, these heat standards will apply to any indoor workers not working in a climate-controlled environment.
What is included as a part of OSHA's new heat standards?
OSHA's general initiative is meant to have employers take preventative measures primarily when the heat index exceeds 80°F. The new initiative will have the agency:
Investigate heat-related complaints and reported heat-related illnesses by the employer.
Have safety and health officers intervene when they observe employees being exposed to heat hazards in strenuous environments.
Expand inspections at worksites where there may be evidence linked to the presence of heat-related illnesses.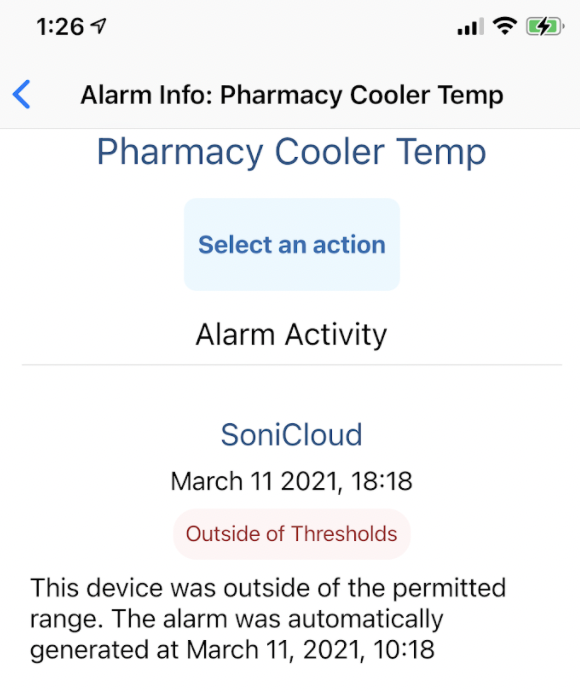 Ensuring Effective Control
According to OSHA, heat-related illnesses are managed if effective controls are in place. Workers, for instance, who have not spent time in warm or hot environments, should gradually acclimatize to the heat (build tolerance for the heat).
Employers should ensure that workers consume adequate fluids, work short shifts, take frequent breaks, and are able to quickly report any symptoms of heat-related illnesses. During this time, employers must also monitor temperature and humidity levels.
The recommended internal temperature is 68-78 degrees Fahrenheit, whereas humidity should lie between 20-60 percent
However, for warehouses that require a temperature-controlled environment outside these ranges, for instance, in frozen foods manufacturing, employers should ensure that their workers are adequately protected against extreme temperatures.
What's important to note is that OSHA encourages employers to comply with the new set forth guidelines, as they are meant to protect their workers.
Employers should ensure that they train their workforce to identify symptoms of heat-related illnesses, provide a dedicated air-conditioned space in each facility, allow new workers to take frequent breaks as they slowly acclimatize, and plan for emergency heat illnesses.
Wireless Remote Temperature Monitoring For Better Indoor Temperature Monitoring
The FDA also encourages the use of smart equipment to automatically monitor warehouse temperature processes and employ AI and IoT to predict, detect and respond to heat-related health issues, should they occur.
Wireless remote temperature monitoring is most convenient for environmental monitoring and business operations.
The Sonicu Ambient Temperature solution can help ensure that the OSHA heat safety requirements are met in your facility.
Combining wireless sensors with remote monitoring software, the smart solution measures humidity and temperature in critical environments, including warehouses, distribution centers, depots, processing plants, and kitchens.
The Sonicu Facility Monitoring solution sends a real-time alert so you can take prompt remedial action to prevent heat-related sickness.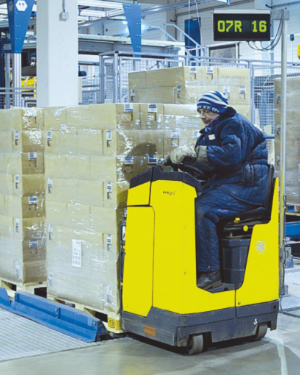 American-based Customer Support: Robust & Reliable High Touch Service
American-based Customer Support: Robust & Reliable High Touch Service
Software and technology is only as good as the people who stand behind it.
At Sonicu, that means our team of American-based customer success managers who are never more than a phone call away to help field and fix any service issues.
Our probes and sensors are placed in demanding frozen environments and our software literally sends billions bits of data monthly, meaning there's alway the potential for a hiccup on either the hardware or software.
We are committed to fielding every customer service request promptly and getting our customer online rapidly.
Additional Reading:
https://www.osha.gov/heat-exposure/prevention
https://www.osha.gov/heat/heat-app
https://www.nrdc.org/experts/juanita-constible/new-map-tracks-heat-protections-workers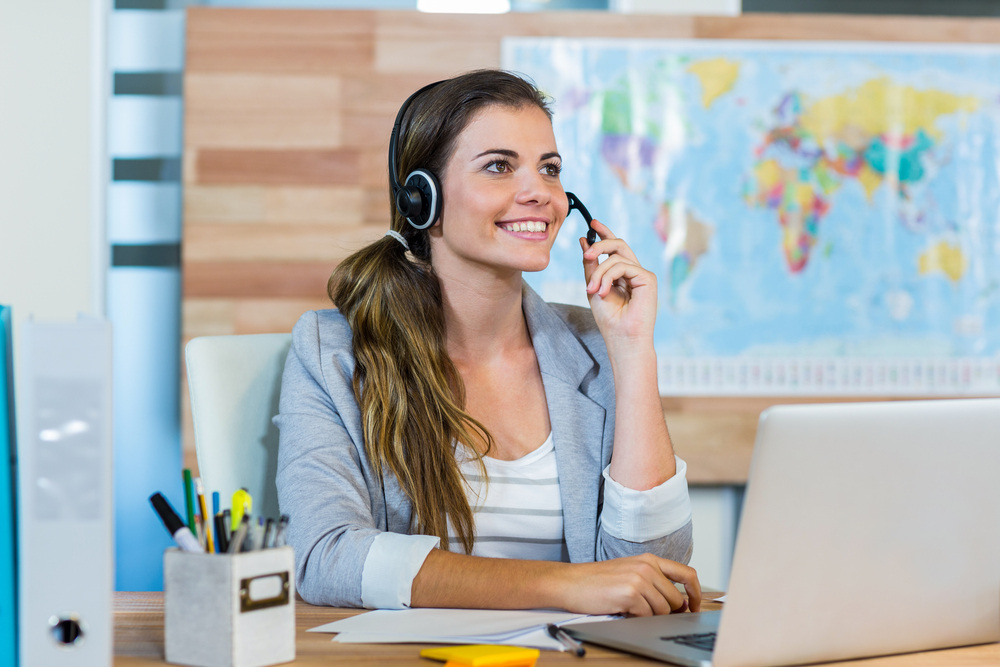 CDC Offers Heat Stress Index App
Protecting employees from heat stress and business from the increased regulatory oversight
The CDC has deployed a new mobile app to help professionals better understand and react to the threat of high heat stress index.
This is part of a larger strategy across the federal and many governments to protect workers toiling in high heat areas from the impact of heat stress.
Sonicu offers an affordable and simple solution for facility and safety managers wanting to stay connected to the heat threat inside their facility.
The Sonicu heat stress monitoring solution is ideal for many facilities thanks to:
Fast and simple plug-and-play installation and configuration
Affordable monthly software service with real-time mobile app alerts
Live U.S.-based support team and free unlimited on-demand training

Other Heat Stress Monitoring Resources