Heat Stress Prevention
If you're looking for a cloud-based wireless indoor temperature and heat stress prevention monitoring system that helps your team eliminate manual logging, improve compliance readiness and protect all your temperature sensitive assets, you've arrived at the right place.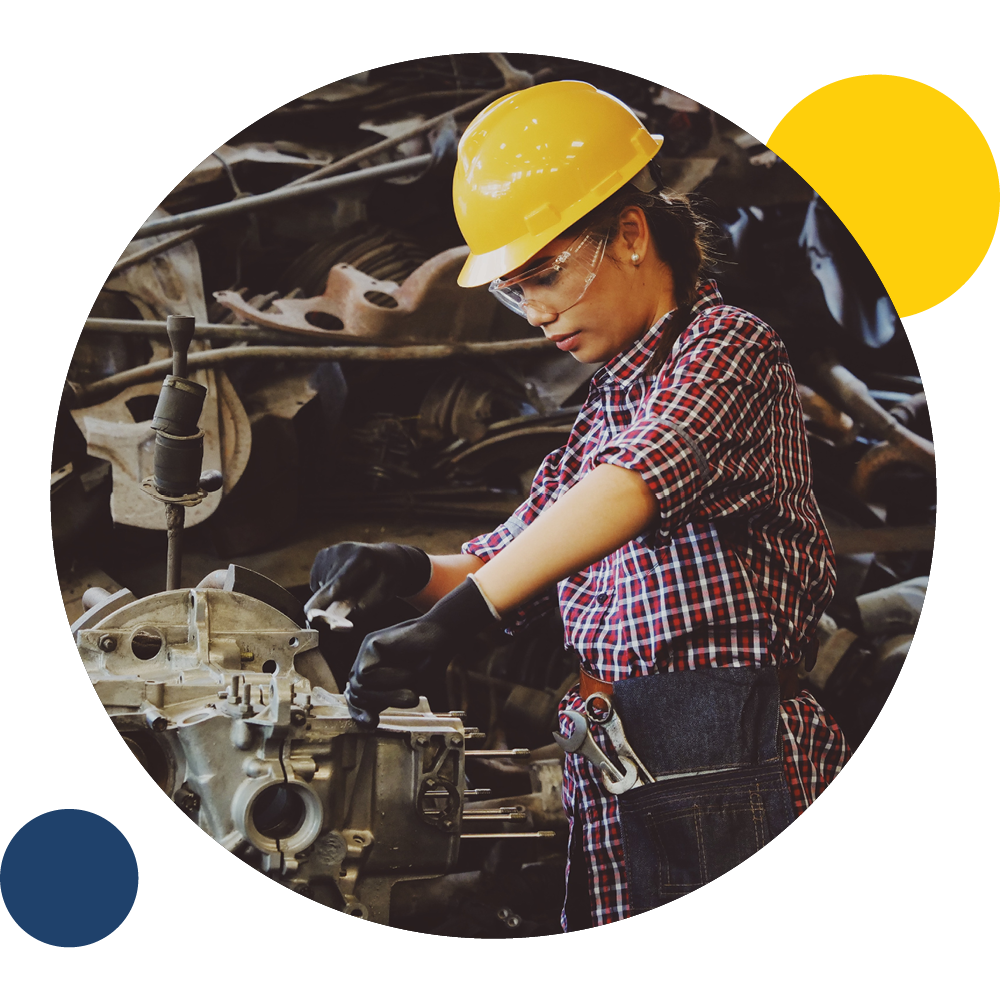 Let us help you evaluate your needs!
Safety:

Alerts to protect asset

Compliance:

Automated reports

Efficiency:

Reduced Manual Logging




And what makes us different?
Lifetime Warranty: Never buy hardware again!
Unlimited Users: Scale across your entire org
Connectivity Flexibility: Wi-Fi, Cellular or Data Hub

Phone call alarms:

Alerts won't get ignored
Mobile App: 500 Freezers in your pocket



All American made and supported!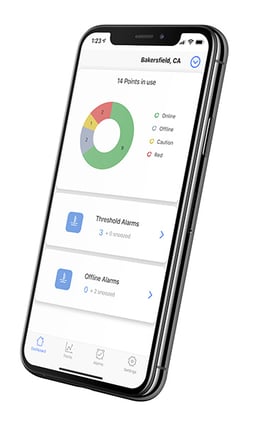 See What Customers Say About Sonicu
Asset Protection. Compliance Automation. And Reduced Manual Processes.

Sonicu serves thousands of professionals at hundreds of organizations across North America by improving how they monitor and manage their most sensitive assets and environments.


Professionals from healthcare, life science, laboratory and cold chain facility management turn to Sonicu to help them improve the way they do business. Heat Stress Prevention
Heat stress prevention is a matter that all employees should be on the lookout for. We tend to think that heat stress is a threat only for those working in specific industries: firefighting, construction, restaurants, and the like. However, many different kinds of organizations have facilities and/or work locations that would more than warrant the appropriate attention to this natural phenomenon.
Our bodies can only take so much strenuous activity under extreme environmental factors.
Technology has allowed our species to come a long way, yet we still cannot fight our innate biology. Therefore, we are only capable of working in specific temperature ranges with all of our physical and mental faculties intact.
Exposure to adversarial climate conditions, be they hot or cold, and our bodies will begin to shut down.
Knowing this natural limitation that we have, organizations should take steps to provide the most optimal environment for their workers.
When it is a situation where employees must venture out into extreme heat to perform their duties, training with materials such as a heat stroke prevention video and a heat stress chart should be a part of the onboarding process to avoid accidents.
At best, this could involve the loss of productivity due to a worker falling victim to heat exhaustion. At worst, this could look like a fatality via a heat stroke.
Even with the aid of a small 5-minute talk: heat stress can be evaded. That heat illness prevention video could be the difference between life and death.
When it comes to heat illness prevention, answers can be found in the materials and data provided by the Office of Safety and Health Administration (OSHA).
This is a branch of the Department of Labor that dictates what environments employers can expect employees to work in and demand correction should an organization be found to be in violation of the appropriate safety guidelines.

Heat Stress Prevention In The Workplace
Heat stress awareness does not always receive the attention it deserves, particularly in industries that are not stereotypically associated with scorching environments. Nevertheless, heat stress in the workplace can occur in almost any type of workplace.
This is why OSHA has taken steps to renew its heat stress prevention guidelines in reference to

indoor work environments

. More specifically, it has sought to enhance heat stress hazards and control measures in the following types of indoor work areas.
Warehouses
Manufacturing facilities
Distribution centers
Food processing facilities
Employees in these listed workplaces are not exposed to the sweltering sun or to open flames, yet these areas are not always appropriately ventilated.
One must not only consider temperature but humidity as well. Therefore, heat stress prevention in the workplace is being taken seriously for those in indoor but nevertheless potentially dangerous buildings.
OSHA is paying particular attention to heat stress, both to address environments that were already hazardous and because changes in the climate are altering our workspaces.
For example, because of the rising temperatures in California, there were 20,000 heat-related injuries between 2001 to 2019.
The planet's climate is changing, and our treatment of heat safety must change with it.

Heat Stress Prevention Training
Prevention should always be prioritized before a response.
Heat stress prevention training involves schooling one's workers in recognizing potentially hazardous situations, taking the heat index of the location, and organizing when and how the duties should be performed, evading those exceptionally heated circumstances.
Companies' policies should be aligned with OSHA guidelines and should foster flexibility and accommodation to factor in sometimes unchangeable weather conditions.
Depending on the work environment, easy access to water, limiting activity to the non-strenuous type, and access to shade can all help in preventing an incident with heat stress.
Prevention is number one, to be sure, but employers and employees alike need to know how to recognize a heat stroke when it is happening to a person.
Heat stroke management means being attuned to all the potential symptoms and accessing an employee's condition quickly so they can obtain the proper medical attention that they need in a swift manner.
A heat stroke presentation outlining all of the signs of heat stroke, how the condition differs from heat exhaustion, and what actions need to be taken can all be life-saving to a fellow employee.
Heat Stress Management Plan
Every organization should have a heat stress management plan for those in supervisory positions and non-supervisory positions.
The General Building Contractor Association (GBCA) has created a heat stress toolbox talk pdf document that provides the basics in recognizing heat exhaustion and heat stress.
This is especially relevant to handling heat stress in construction.
Here is a list of heat stress hazards and control measures that the heat stress toolbox talk mentions:
Knowing the signs of heat-related illnesses
Blocking out the sun when possible
Using fans and/or air conditioning units when possible
Drinking one cup of water every 15 minutes in excessive heat
Wearing lightweight, light-colored and loose-fitting clothes
Avoiding alcohol, caffeinated drinks, or heavy meals
Wearing sunscreen of SPF 15 or higher and reapply every 2 hours
When it comes to heat stress prevention, construction is the industry that has some of the most fatalities due to the nature of their work being outside.
OSHA heat stress guidelines are an excellent start, but organizations should strive to go beyond the bare minimum. Heat stress prevention not only decreases the chance of fatalities but can also increase productivity.
By not forcing workers to work in environments where nature dictates they are doomed to fail, businesses can save a great deal of money and resources by accepting the situation and working around it.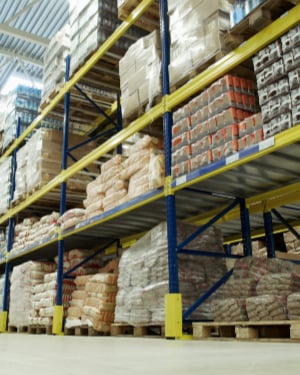 Heat Stress Training
Heat stress prevention includes many elements of heat stress training. The primary heat stress training topics should be the following:
How to determine if an area is dangerous
How to recognize symptoms of various heat-related illnesses
How to respond to those heat-related illnesses
There are heat stress training PDF documents available for free online such as GBCA's heat stress toolbox talk.
In regard to heat stress training, OSHA provides a variety of links and resources on its website.
They advise employers on what types of jobs should be performed in which type of circumstances.
They also provide resources on environmental heat measurement, heat hazard recognition, clothing adjustment, increased risks for certain types of workers, and heat-related illness and first aid.
OSHA even has a 192-paged PDF file titled Criteria for a Recommended Standard: Occupational Exposure to Heat and Hot Environments.
This document covers nearly everything. Some of the sections include the following:
Recommendations for an Occupational Standard for Workers Exposed to Heat and Hot Environments
Heat Balance and Heat Exchange
Biological Effects of Heat
Measurement of Heat Stress
Control for Heat Stress
Medical Monitoring
The basis for the Recommended Standard
Indices for Assessing Heat Stress and Strain
Research Needs
OSHA Heat Stress Standard
As mentioned earlier, heat stress awareness has become a priority with OSHA within the last year or so. Seeking to improve the OSHA heat stress standard, new initiatives are being taken to address the growing issue.
Heat stress in the workplace PDF documents is available to make it easy for employers to access resources.
From there, they can make informed decisions on heat stress hazards and control measures that are best suited to their business model.
There is also the OSHA heat stress quick card that an employee can carry in a pocket or wallet that offers basic information on heat exhaustion treatment and other heat stress-related topics.
With the many symptoms that are associated with COVID-19, some workers have faced confusion on whether they are suffering from heat exhaustion or COVID.
Until one knows for sure, one should never take the risk and immediately stop whatever activity they are doing in the extreme heat conditions.
Then they should proceed to acquire a COVID-19 to ensure that this possibility is ruled out.



Heat Stress Symptoms
Heat stress symptoms can vary widely depending on the nature of the illness in question. For example, heat exhaustion causes a person's hands to be moist and clammy, whereas, with a heat stroke, a person's skin becomes dry and hot.
Likewise, the response for heat stroke vs heat exhaustion is starkly different.
Here is a list of signs of a heat stroke in adults. Some of these are mild heat stroke symptoms, but some of them can be pretty severe.
Confusion, altered mental status, slurred speech
Loss of consciousness (coma)
Hot, dry skin or profuse sweating
Seizures
Very high body temperature
Fatal if treatment delayed
Here are some internal body heat symptoms of heat exhaustion.
Shallow breathing.

Heavy sweating and thirst.

Muscle cramps.

Headache and irritability.

Elevated body temperature and heart rate.

Weak, quick pulse.

Moist, cool skin. Pale skin color.

Nausea, vomiting, diarrhea.

Decrease in urination.

Dizziness, weakness, lack of coordination, and fainting.
How long does heat exhaustion last?
It can last up to a few days but does not need medical intervention, whereas a heat stroke could prove fatal without immediate medical attention.
American-based Customer Support: Robust & Reliable High Touch Service
Software and technology is only as good as the people who stand behind it.
At Sonicu, that means our team of American-based customer success managers who are never more than a phone call away to help field and fix any service issues.
Our probes and sensors are placed in demanding frozen environments and our software literally sends billions bits of data monthly, meaning there's alway the potential for a hiccup on either the hardware or software.
We are committed to fielding every customer service request promptly and addressing our customer's concerns promptly and professionally.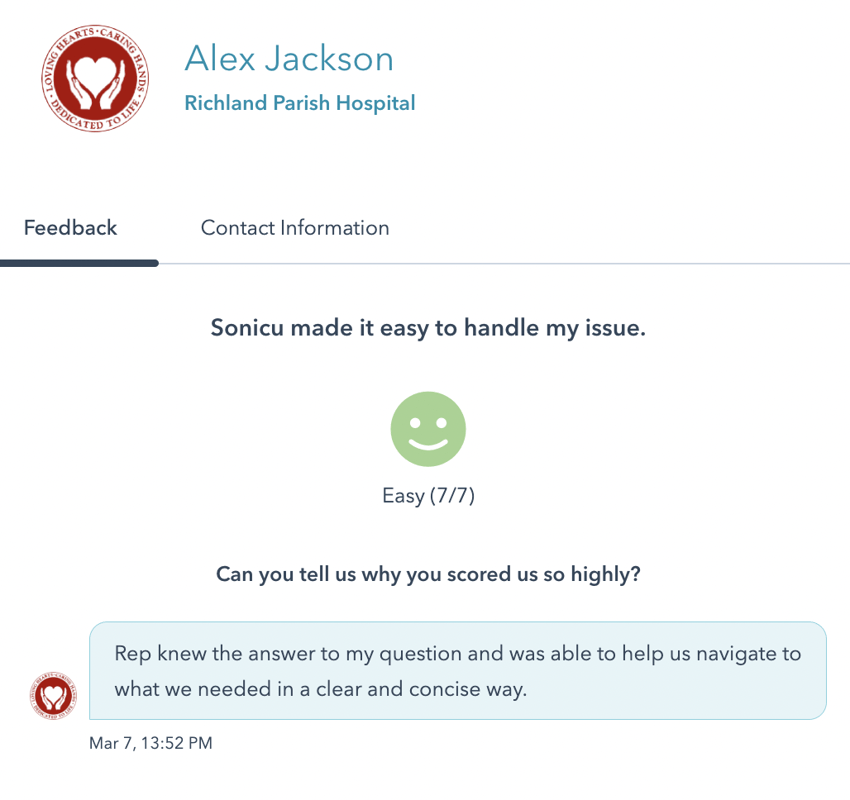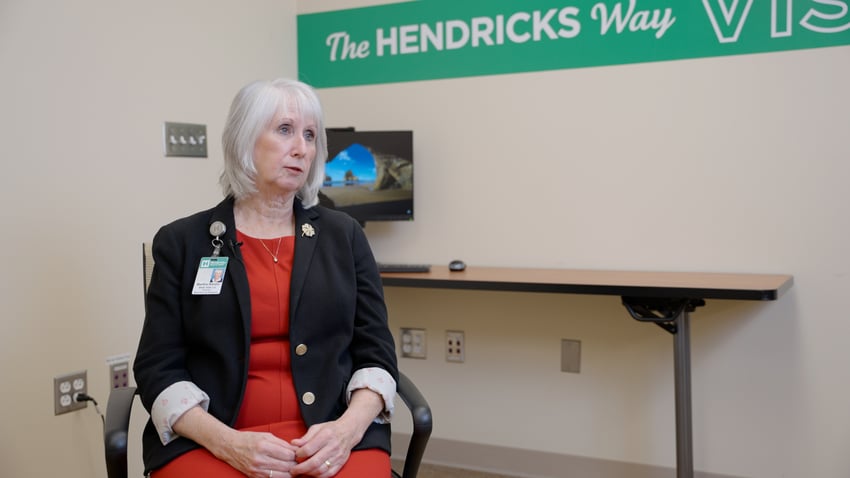 "I like to say that every refrigerator or freezer is like a car in that they all behave a bit differently,
and then every now and then you just get a bad boy who doesn't want to perform as we need it to,"
Martha Rardin, Director, Nutrition and Dietetics, Hendricks Regional Hospital.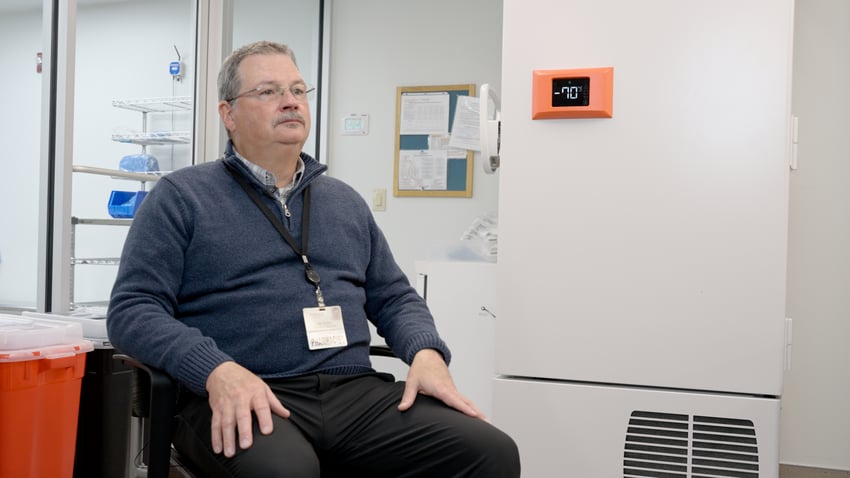 "Sonicu has been a powerful tool to identify which units are behaving out of spec and get our team
to fix them before we have a serious issue."
Tim Livesay, Director, Hancock Regional Hospital Pharmacy Director



Other Heat Stress Monitoring Resources