Heat Stress In The Workplace
If you're looking for a cloud-based temperature monitoring system that helps your team eliminate manual logging, improve compliance readiness and ensure a more safe environment.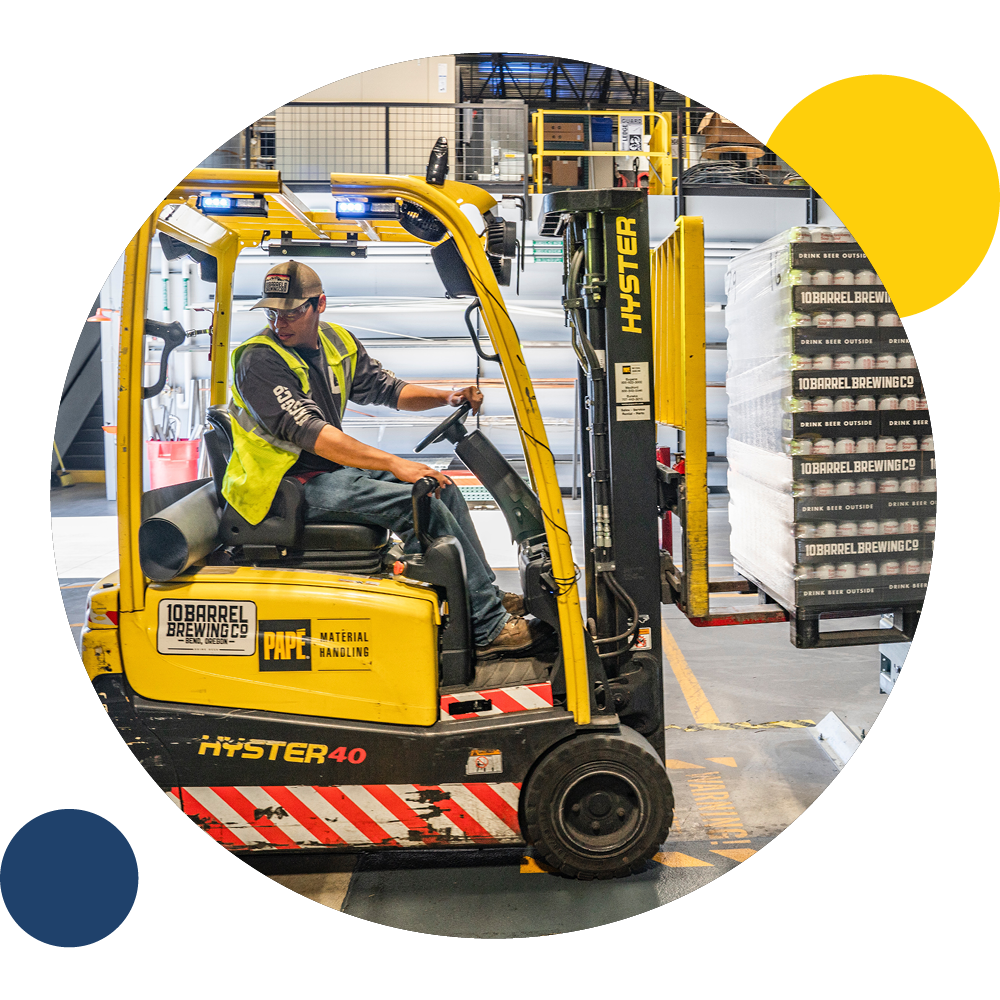 Your Peace of Mind: Delivered to Your Phone
Say Goodbye to Manual Logging, Tedious Compliance Reports and the Threat of Critical Asset Loss.
And say hello to cloud-based, 24/7 asset protection that unleashes your people, automates your critical reporting and delivers peace of mind that your critical environments are always protected.
Protect virtually any asset: anywhere and all the time.
Learn How Professionals Like You Improve With Sonicu™
Some of the finest names in healthcare, research and food service/distribution, including Indiana University Health, Piazza Produce and Exide Technologies, rely on Sonicu to provide robust continuous temperature monitoring for their cold and frozen environments.
These respected healthcare and research brands turn to Sonicu for three primary reasons:
Operational Efficiency: Virtually eliminate the need for tedious and costly manual logging
Compliance Automation: Respond to virtually any regulatory audit or inspection

in a few clicks with our reports section

Asset Protection: Detect and respond to any temperature excursion that can threaten virtually anything perishable: food, drugs, vaccines, research, etc.



Our customers on average save $80,000 per year for every 100 beds in their hospital.
At other non-healthcare and life science related locations without beds, it's not hard to imagine the time savings alone by simply not having staff manually record temperatures several times per day.
Our customers stay with us thanks to our American-based customer support that is never more than a phone call away.
While our technology is intuitive and powerful, we know it's only as strong as the people who stand behind it.
Learn How Our Customers Improve With Sonicu

Your Monitoring Questions. Answered Simply.
Monitoring technology is evolving constantly. We provide answers to the most common questions to help the industry understand how monitoring technology can protect your people, facilities and assets.
Any condition, any environment, any challenge.
The finest names in healthcare turn to Sonicu to improve safety, compliance readiness and staff efficiency.
Heat stress in the workplace is an occupational hazard that many industries need to contend with.
Whether the environment is a warehouse, a kitchen, and/or any other heat-prone area, it is essential that companies protect their employees from extreme climate conditions.
This will ensure that they are able to work efficiently and not have their productivity falter due to heat stress. The last thing any company would want on their hands is a citation from a federal or state regulator or a lawsuit from an injured employee.
Various charts have been created to warn organizations which levels of heat have only some caution and which levels of heat are detrimental to the safety of workers.
There are many forms of heat stress charts that companies use when protecting their employees working in the heat. Guidelines typically include comparing the environment's temperature with the environment's relative humidity.
One of the most well known of these is the OSHA (Occupational Safety and Health ) Heat Index. This divides various temperature and humidity combinations into four areas with varying degrees of risk.
The yellow area of the chart signals caution, the light orange area signals extreme caution, the dark orange area indicates dangers, and finally, the red area indicates extreme danger.
To protect workers and create a safe environment for all, many organizations rely on heat stress monitoring systems that allow for remote control of their facilities' temperature and humidity levels.
A good heat stress monitoring will neutralize any excess heat created by the natural environment, the running of heavy equipment, or other factors.
In June 2021, Acting Assistant Secretary of Labor for Occupational Safety and Health Administration, Jim Frederick, announced that OSHA was working on a new set of guidelines specifically geared toward the protection of indoor workers, particularly those in warehouses, manufacturing facilities, and distribution centers.
To that end, businesses with these types of facilities should take heed about how to go about ensuring the safety and compliance of all their sites.

Heat Stress In The Workplace Statistics
What is heat stress precisely? According to the

Center for Disease Control and Protection

(CDC), heat stress is the term for when an individual starts to exhibit adversarial symptoms that are a direct result of the heat levels in which they are working.
Heat stroke awareness along with a heat stroke presentation are typically issues brought up in the training of firefights, bakers, farmers, construction workers, and any other type of professional who must work in the presence of heat, whether created by natural causes or the running of heavy machinery and equipment.
Some examples of heat stress in the workplace statistics can be quite alarming.
According to the Department of Labor, 50-70% of all outdoor deaths are linked to the first few days of working in hot environments because the human body needs time to develop tolerance to the new rise in heat.
In 2019, 43 deaths occurred that were associated with excessive heat exposure. This was higher than all but two years from 2011 to 2018.
That is why it is always important to pay attention to summer heat safety tips before beginning landscaping and/or other outdoor projects.

Heat Stress Prevention In The Workplace
With the stakes so high, heat stress prevention in the workplace should be at the forefront of everyone's minds.
When it comes to heat stroke prevention, construction workers are one of the many professionals who need to be cognizant of this issue the most.
Here are some heat prevention strategies mentioned by Iowa State University.
Giving employees time to adjust to hot environments
Coordinate the work, so more strenuous activities are performed on cooler days
Automate some workloads on the hotter days
Train workers in heat stress awareness
Do not assign "high risk" employees to labor on hotter days.
Heat stress training is usually provided in some form in the professions mentioned in the previous section, but OSHA is working to make sure that other workers are in safe environments as well.
Furthermore, these heat stress prevention guidelines should be part of those industries' onboarding processes.
If you are in a room full of computers that are constantly running, that is going to affect the environment, and employees need to put the tools in place to ensure the health and comfort of everyone.
Osha Heat Stress Standard
The OSHA heat stress standard was created taking into consideration what are the limits of the human body in regulating heat.
Heat stress occurs when an individual is incapable of shedding away excessive heat. When the body's core temperature rises, so too does the heart rate.
The more and more heat the body stores, the individual loses the ability to concentrate and focus on the task at hand, which is a bad combination when working with equipment that can burn or injure you in any way.
That is a basic heat stress definition.
OSHA regulations regarding working in the heat outdoors provide parameters for organizations and employees to make informed decisions on when it is and is not appropriate to conduct their work in a certain degree of heat and humidity.
The

heat stress toolbox talk pdf

shows various symptoms of heat stress that workers can be aware of and what actions to take should they find themselves or a colleague experiencing heat stress.
Osha Heat Index Chart
The OSHA heat index is a chart that documents the relationship between temperatures and relative humidity levels and how severe the effects would be on the human body.
The heat index volume is the measure of how the environment really feels when you factor humidity into the temperature.
For example, a temperature of 94 degrees Fahrenheit with a relative humidity level of 60% would have a heat index of 110, and that is labeled in the dark orange "danger" zone.
People can download the heat stress pdf for the chart, or they can plug their data points into a heat index calculator. A heat index chart celsius version is also available.
The heat index is a reference to taking preventative measures knowing what the environmental factors will be. The heat stress toolbox talk pdf is a reference for how to respond if heat stress occurs.

Heat Stress Hazards And Control Measures
The heat stress toolbox talk pdf also shows the symptoms of heat stroke vs heat exhaustion. It explains measures for heat exhaustion treatment.
As such, it is an integral part of heat stress training and other heat stress pdf documents and materials.
Heat stress awareness should encompass all these materials mentioned to implement the most robust and effective heat stress hazards and control measures.
One element of control measures is to realize who is the most at risk for heat stress. Here is a list of some of the most vulnerable in the population.
Infants and children up to four years old,
People 65 years of age and older
People who are overweight
People who are ill or on certain medications
It is rare that children under four years of age would be present in most workplace environments, but all the other groups listed may make up a sizable chunk of a business's workplace population.
With retirement being pushed farther and farther away for many workers, having someone at least 65 years old in an industry like construction is not that uncommon.
Likewise, with 30.7% of the U.S. population being overweight, that is almost 1 in every 3 individuals, and that will most likely show in a single organization's workforce.
Heat Stress Symptoms
Heat stress symptoms can be divided between heat exhaustion and heat stroke. What are the signs of a heat stroke in adults?
Mild heat stroke symptoms can include headache and light-headedness. Heat exhaustion symptoms can include nausea, feeling faint, and muscle cramps. How long does heat exhaustion last?
Typically it can last 30 to 60 minutes. After that, an individual will feel much better. Complete recovery may take 24-48 hours.
Here is a list of some of the symptoms of heat exhaustion.
a headache
dizziness and confusion
lack of appetite and feeling sick
excessive sweating
cramps in the arms, legs, or stomach
fast pulse or rapid breathing
a high temperature of 100.4 degrees or above
being very thirsty
Here is a list of some of the symptoms of heat stroke.
feeling unwell even though the individual has spent half an hour drinking plenty of water and resting in the shade
not sweating even while feeling too hot
a high temperature of 104 degrees or above
fast breathing or shortness of breath
feeling confused
a fit (seizure)
loss of consciousness
non-responsive
In comparing the list of symptoms we can see more fully the differences between heat exhaustion and heat stroke.
Both can cause dizziness and both can cause rapid breathing, but the biggest difference is the lack of sweating in heat stroke and slow recovery time.
How can you know if you have heat exhaustion or COVID?
While some of their symptoms overlap, COVID-19 is most well known for the loss of the senses of smell and taste.
American-based Customer Support: Robust & Reliable High Touch Service
Software and technology is only as good as the people who stand behind it.
At Sonicu, that means our team of American-based customer success managers who are never more than a phone call away to help field and fix any service issues.
Our probes and sensors are placed in demanding frozen environments and our software literally sends billions bits of data monthly, meaning there's alway the potential for a hiccup on either the hardware or software.
We are committed to fielding every customer service request promptly and addressing our customer's concerns promptly and professionally.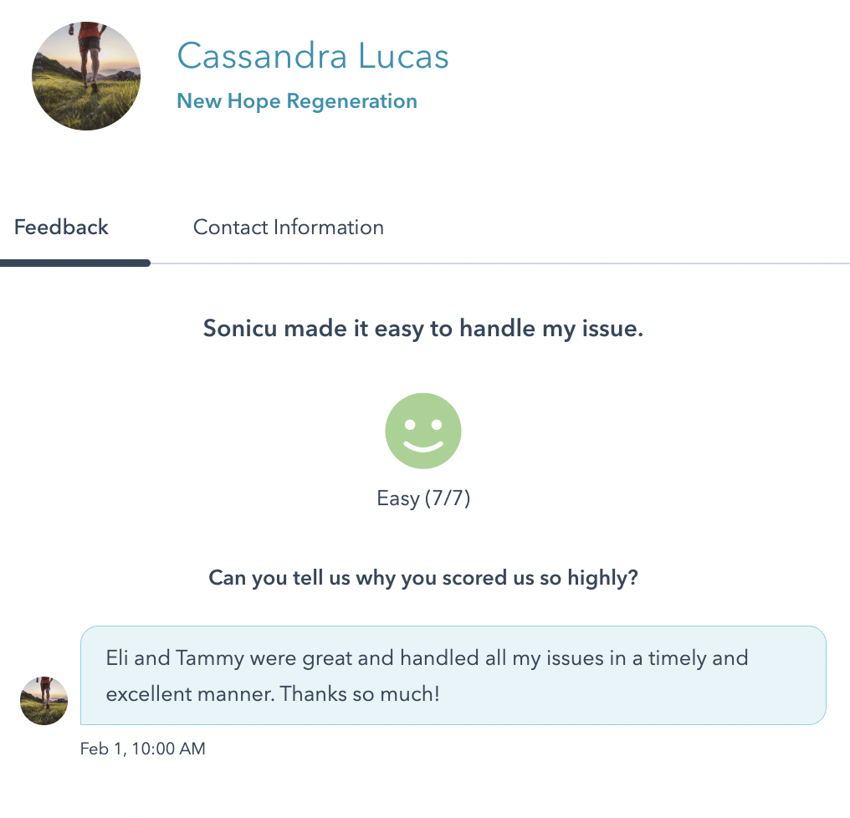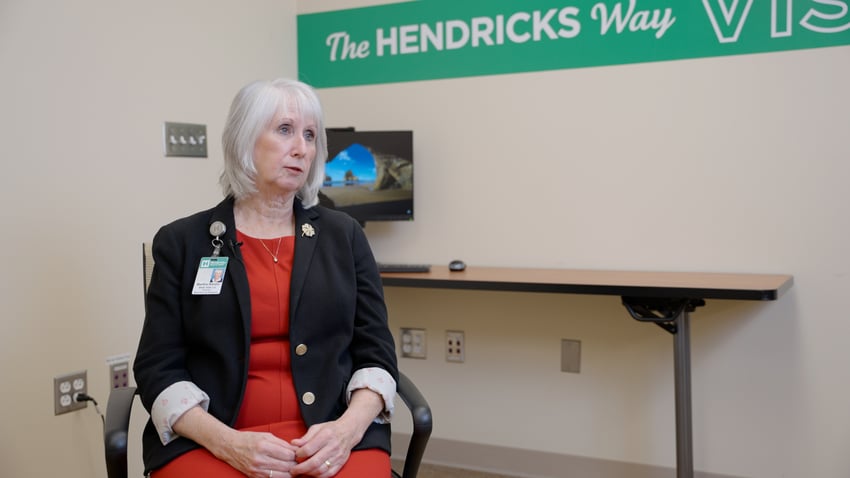 "I like to say that every refrigerator or freezer is like a car in that they all behave a bit differently,
and then every now and then you just get a bad boy who doesn't want to perform as we need it to,"
Martha Rardin, Director, Nutrition and Dietetics, Hendricks Regional Hospital.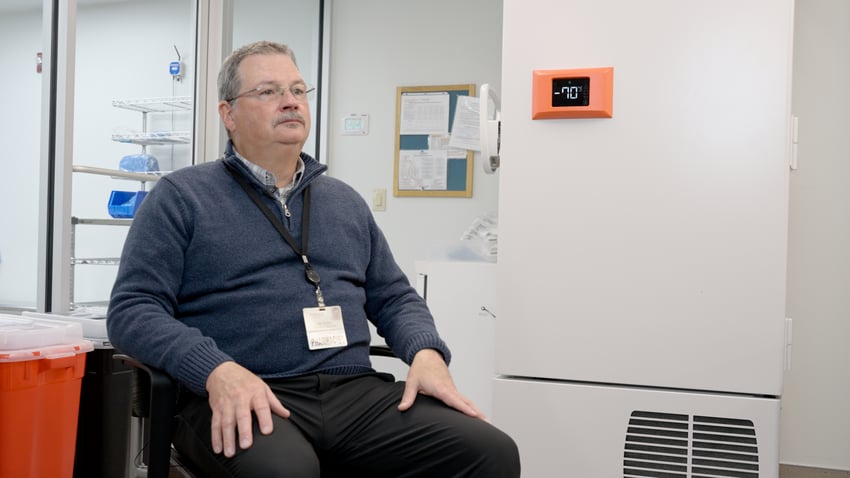 "Sonicu has been a powerful tool to identify which units are behaving out of spec and get our team
to fix them before we have a serious issue."
Tim Livesay, Director, Hancock Regional Hospital Pharmacy Director

Other Heat Stress Monitoring Resources