Automated Remote Monitoring Kits For Isolation Rooms
Quickly monitor and display air pressure differential to convert rooms to isolation rooms.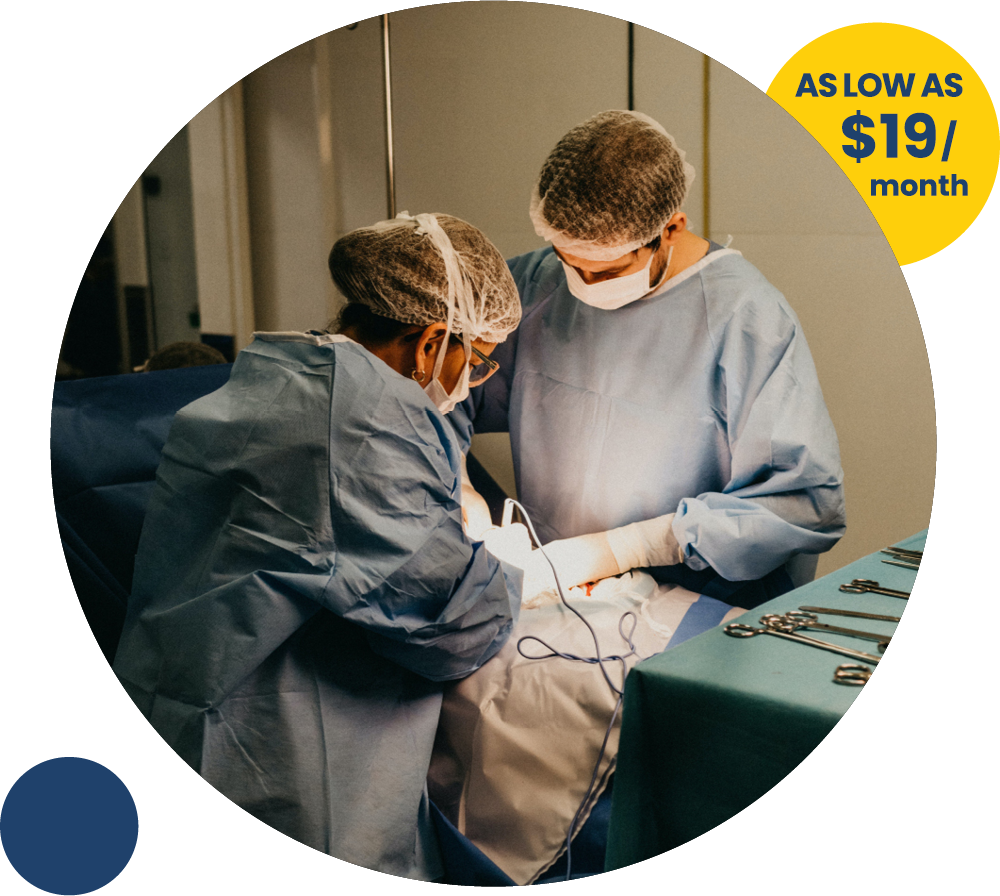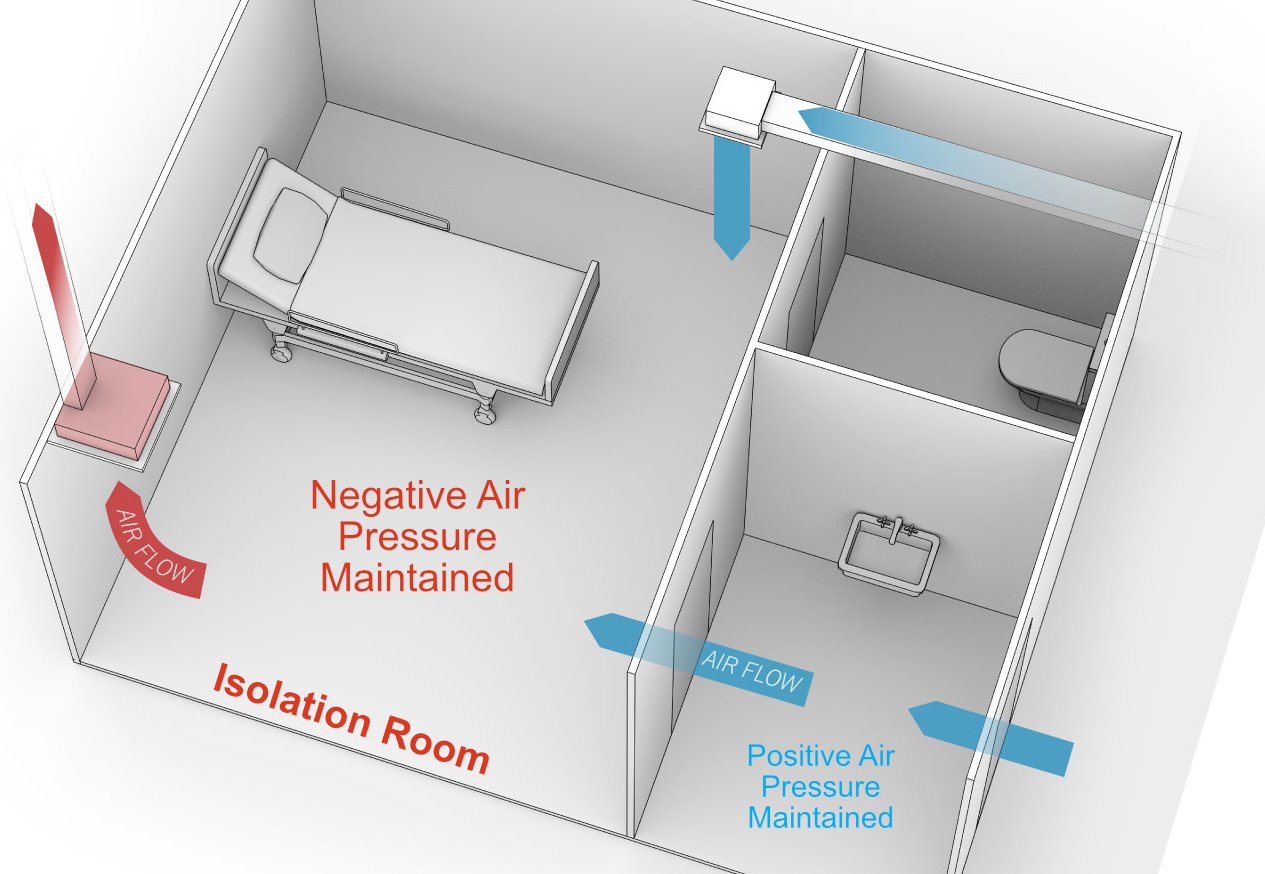 Choose the kit solution that meets your requirements.
• Air Pressure monitoring kits deploy fast, & scale easily
• Bright touchscreen displays all room conditions 24/7!
• Kits are pre-configured to run ON or OFF your network
• No BAS or IT Support needed - Plug 'n' Play Solutions
To Order Call: (317) 468-2345
or email: sales@sonicu.com
---
Sonicu Monitoring is on the Front Lines
As healthcare facilities are tasked with adding new isolation rooms, Sonicu is proud to help keep healthcare workers and patients safe during the COVID-19 Emergency. The Sonicu platform and does this in the following ways.
1. SMART Alarms notify designated staff if negative pressure is not maintained.
2. Local Displays provide visual indication of air pressure status in the room at all times.
3. Social Distancing - web-based dashboard to manage all monitoring remotely (see below)


---
SoniCloud dashboard world-class security and reliability


• Web-based access from phone, tablet, or PC
• View all your locations from one dashboard
• 24/7 monitoring, alarming, and reporting
If you're looking for an isolation room pressure monitoring system that helps your team eliminate manual logging, improve compliance readiness and protect all your sensitive assets, you've arrived at the right place.
Some of the finest names in healthcare, including Indiana University Health, , Nomi Health and MiraVista Diagnostics,, rely on Sonicu to provide robust continuous temperature monitoring for their cold and frozen environments. These respected healthcare and research brands turn to Sonicu for three primary reasons:
Operational Efficiency: Virtually eliminate the need for tedious and costly manual logging

Compliance Automation: Respond to virtually any regulatory audit or inspection in a few clicks with our reports section

Asset Protection: Detect and respond to any temperature excursion that can threaten virtually anything perishable: food, drugs, vaccines, research, etc.
When you combine these three significant feature benefits, our clients average about $80,000 of savings for every 100 hospital beds.
At research or university locations without beds, it's not hard to imagine the time savings alone by simply not having staff manually record temperatures several times per day.
"Our customers save time by reducing manual logging, increase savings by protecting their precious assets and, most importantly, sleep more soundly knowing they're protected by an army of battle-tested digital assets that never sleep in defense of their assets and environments," said Bryan Mitchell, Vice President, Marketing.
"We help people focus on what's important: their core responsibilities and not waste time with tasks better managed by technology."
Room Pressure Sensors
An isolation room pressure monitoring system is a crucial solution for businesses operating in the healthcare or pharmaceutical industry. Hospitals use isolation rooms to isolate patients as they receive medical care to keep everyone in the establishment safe.
Many isolation rooms use negative air pressure to help kill bacteria and prevent potential airborne diseases from escaping the room and infecting other patients and staff.
Airborne illnesses like the flu or tuberculosis can spread quickly, making it essential for hospitals to implement room pressure solutions that prevent the spread of serious illnesses.
Negative air pressure systems pull air into the isolation room to filter the air before moving it outside.
Hospitals also use positive air pressure to help patients with a weakened immune system
In this scenario, positive air pressure systems pump clean, filtered air into the isolation room to prevent contagious airborne diseases from entering.
Both negative and positive air pressure solutions are essential to your work facility–therefore, you need additional tools to guarantee that these systems remain effective.
A room pressure sensor is a vital asset for hospital facilities and providers a solution to track any issues involving the temperature and pressure in an isolation room.
A portable room pressure monitor helps track environmental conditions to guarantee that conditions remain constant and within the appropriate parameters.
A high-quality room pressure sensor helps hospital workers guarantee that their environment meets essential health and safety requirements.
A comprehensive air pressure system can help you, your employees, and your patients stay safe and make restoring your patients to total health easier.
Automated monitoring solutions and sensors can solve your facility's issues regarding improper room pressure levels.
For instance, solutions like Sonicu help healthcare facilities stay protected with pressure monitoring and alerting systems to minimize contamination risks in hospital isolation rooms.
Sonicu's solutions for isolation air pressure monitoring can help hospitals monitor their air pressure systems remotely to address any potential dangers as soon as they occur.
Isolation Room Pressure Monitor
For numerous reasons, monitoring solutions are crucial for hospitals, pharmacies, and related businesses.
An isolation room pressure monitor can help guarantee that isolation rooms in healthcare facilities are safe from dangerous airborne viruses that could spread to other patients and staff members.
These monitors are essential to meeting healthy isolation room requirements from the CDC, including the following.
Isolation rooms must provide negative air pressure into the room where air flows under the door gap.

Isolation rooms require an airflow rate of 6-12 Air Changes Per Hour (ACH). 6 ACH is necessary for existing isolation rooms and structures, while 12 ACH is required for new construction and renovations.

Isolation rooms require a direct exhaust of air exiting the room to the outside of the facility. Alternatively, air can recirculate through a HEPA filter and return to circulation.
To maintain these requirements, hospitals benefit from high-quality monitoring solutions so they can demonstrate continuous adherence to regulatory requirements and not a "snapshot" view of capturing data a few times per day
Sonicu's monitoring kit solutions are essential for healthcare facilities seeking a way to automate monitoring and data logging in isolation rooms.
For example, Sonicu's solution for an isolation room differential pressure monitor logs critical data on differential air pressure between hospital rooms.
This logging and monitoring solution helps hospitals guarantee that their isolation rooms meet compliance standards.

Hospital Room Pressure Monitor
A high-quality hospital pressure monitor is essential for isolation rooms and helps maintain consistent air pressure throughout the facility.
Monitoring solutions are essential assets for healthcare facilities, particularly given the delicate work and services hospitals provide.
Your goal should be to keep your patients and staff members safe and to nurse your patients back to health in a clean, protected environment.
Given the increasing regulatory oversight of government and third-party auditing agencies, there's also tremendous value in providing continuous monitoring that is immediately accessible for auditors or inspectors, diminishing the odds of an adverse inspection report associated with air pressure differential.
A room differential pressure monitor is essential to collect reliable and up-to-date data and logging information for various air pressure differential applications.
A standard device used to monitor differential air pressure is the traditional "ball in the wall."
Hospital facilities use this device to monitor differential pressure. .
However, "ball in the wall" monitors typically don't go beyond the minimal requirements for air pressure compliance, making them risky solutions for hospitals.
"Ball in the wall" room pressure monitors can cause operational challenges that risk the safety and security of hospitals and healthcare facilities.
These indicators allow healthcare workers to identify if the room pressure is "good" or "bad," but don't go beyond this simple measure. Without advanced solutions for monitoring differential air pressure, hospitals must rely on outdated systems without any historical data to help identify the cause of unsuitable air pressure.

Room Differential Pressure Sensor
There are various options when seeking a room differential pressure sensor for your healthcare facility.
Differential pressure sensors are essential to keeping healthcare facilities safe, sanitized, and efficient.
However, some differential pressure sensors might suit your facility's needs better than other options. The various differential pressure sensor types can serve different purposes in your healthcare facility, making it essential to understand your available solutions.

Room Pressure Monitor Ball in the Wall
As briefly mentioned, many healthcare facilities use a "ball in the wall" monitoring system to measure differential air pressure and meet compliance standards.
Regarding an effective room pressure monitor, ball-in-the-wall devices rarely exceed the minimum threshold for quality monitoring solutions.
This system is also called a ping-pong ball pressure indicator because of its design.
Though these monitors indicate airflow direction in or out of an isolation room, workers must rely on other solutions to garner more discrete insights.
A ball-in-tube pressure indicator is simple to interpret: when a room has positive pressure, a green ball pushes through to one end of the tube.
A ball in the wall negative pressure indicator pushes a red ball through the tube rather than a green ball. While these systems are typically accurate, they provide minimal information and can cause operational errors.
Moreover, they don't track data over time to show historical trends or highlight specific areas for improvement. They're a lot like other manual processes that have been replaced and improved upon by digital solutions that are less prone to human error.
A ball in the wall monitor tells you whether or not a room's relative air pressure differential complies.
Beyond this metric, ball-in-the-wall monitors cannot offer additional information.
These systems are ineffective solutions for hospitals in the event of an air pressure issue, as they do not help workers identify the root cause of noncompliant differential pressure.
Ball-in-the-wall systems are affordable in the short term, but the outdated style and preliminary results are unlikely to be satisfactory long-term solutions.

Room Pressure Sensor Installation
Isolation room air pressure monitoring solutions are crucial to safeguarding hospital facilities and everyone on the premises.
It's essential to consider the room pressure sensor installation process when upgrading your facility's system and leave the traditional ball-in-the-wall method behind.
A differential pressure sensor HVAC installation is straightforward when working with the best providers.
There are many valuable resources for expert installation services to get your room pressure sensor system up and running.
However, no matter what system or technology you're adding to your hospital facility, installation services can make or break the effectiveness of this new solution.
Expert installation teams are vital to installing your differential pressure sensor correctly.
Providers like Sonicu help businesses determine the best differential pressure sensor location to guarantee that hospitals and healthcare facilities have an active monitoring solution.
A careful installation process is vital to guarantee that your facility's room pressure sensor serves its purpose and is always up-to-date and accurate.
Most businesses are unsure how to safely and adequately install their room pressure sensor systems, and attempting to install sensors yourself takes valuable time away from your patients.
For quality installation, turn to the professional hands at Sonicu.


Room Pressure Monitor
A high-quality room pressure monitor is a robust solution for healthcare facilities, pharmaceutical businesses, and other companies like advanced manufacturing where environmental monitoring solutions are essential to safe and high-quality work.
The fitting room pressure monitor system can significantly benefit your workflow and your company's transparency with its patients and clients.
While you might be intrigued by less costly models, these options aren't always the best and are unfit for long-term use. They often lack the on-demand, live phone call support as well as more advanced software features that simplify compliance.
Though many hospitals are used to the traditional ball-in-the-wall pressure indicator system, these devices are typically outdated and present several limitations compared to a remote wireless room pressure monitoring solution.
"We take calls every week from a hospital infection control director or someone managing a complex construction project who is concerend about dust, debris or other microbial agents adversely impacting patient care," said Bryan Mitchell, Vice President, Marketing and Business Development, Sonicu.
"They are focused on preventing hospital acquired infections that can lengthen hospital stays an and place already vulnerable patients under even greater risk, nevermind the potential legal ramifcations of a failure to control for negative air pressure precipitating a hospital acquired infection."
A ball-in-the-wall solution won't provide the essential information you need to quickly and precisleyidentify challenges to noncompliant air pressure. This can put you as well as your patient or research at risk.
Though the Airflow Direction Incorporated ball-in-the-wall model is popular, other pressure monitoring systems like Sonicu are more effective and insightful.
The historical data collected and displayed intuitively will make it easy to spot potentially dangerous trends and to pinpoint areas for remediation.
Healthcare facilities can find various solutions from Sonicu to monitor the environmental conditions of sensitive assets like medicines, vaccines, and laboratory equipment.
Protecting your facility's isolation rooms is crucial to guarantee that no airborne viruses, bacteria or other potential airborne contaminants spread to other patients and that patients struggling with an airborne illness can recover in a protected environment without risking additional exposure.
By implementing a high-quality room pressure monitoring system, hospitals can confidently take care of their patients and staff while constantly monitoring environmental conditions.
Cloud-based software capabilities with predictive algorithms for tailored alarming to reduce alarm fatigue and spot trends.
SMART Reporting
Automated logging and reporting unrivaled in the industry for effortless regulatory compliance.
The Safest Network
Virtual Private Network (VPN) on Verizon's cellular platform that will eliminate security concerns when transmitting data to the cloud.
Recalibration is Easy
All-digital temperature sensors for easy calibration renewal with Sonicu's SNAP calibration program.
SMART sensors with proprietary DataSync capture. Preserve and secure data in the event of transmission interruptions.
Battery Backup
Industry-leading battery life on all sensors. In the event of a power outage Sonicu's wireless sensors continue to keep you notified.
Flexible Transmission
Replace server-based systems and eliminate IT concerns with a variety of transmission signals including: 4G cellular, radio frequency, WiFi, and Ethernet.
Ensuring Consistency
Service quality and connectivity reports provide detailed analysis of system operations.
Other Room Pressure and Condition Monitoring Resources