Medication Refrigerator Temperature Log
If you're looking for a cloud-based wireless Medication Refrigerator Temperature Log system that helps your team eliminate manual logging, improve compliance readiness and protect all your temperature sensitive assets, you've arrived at the right place.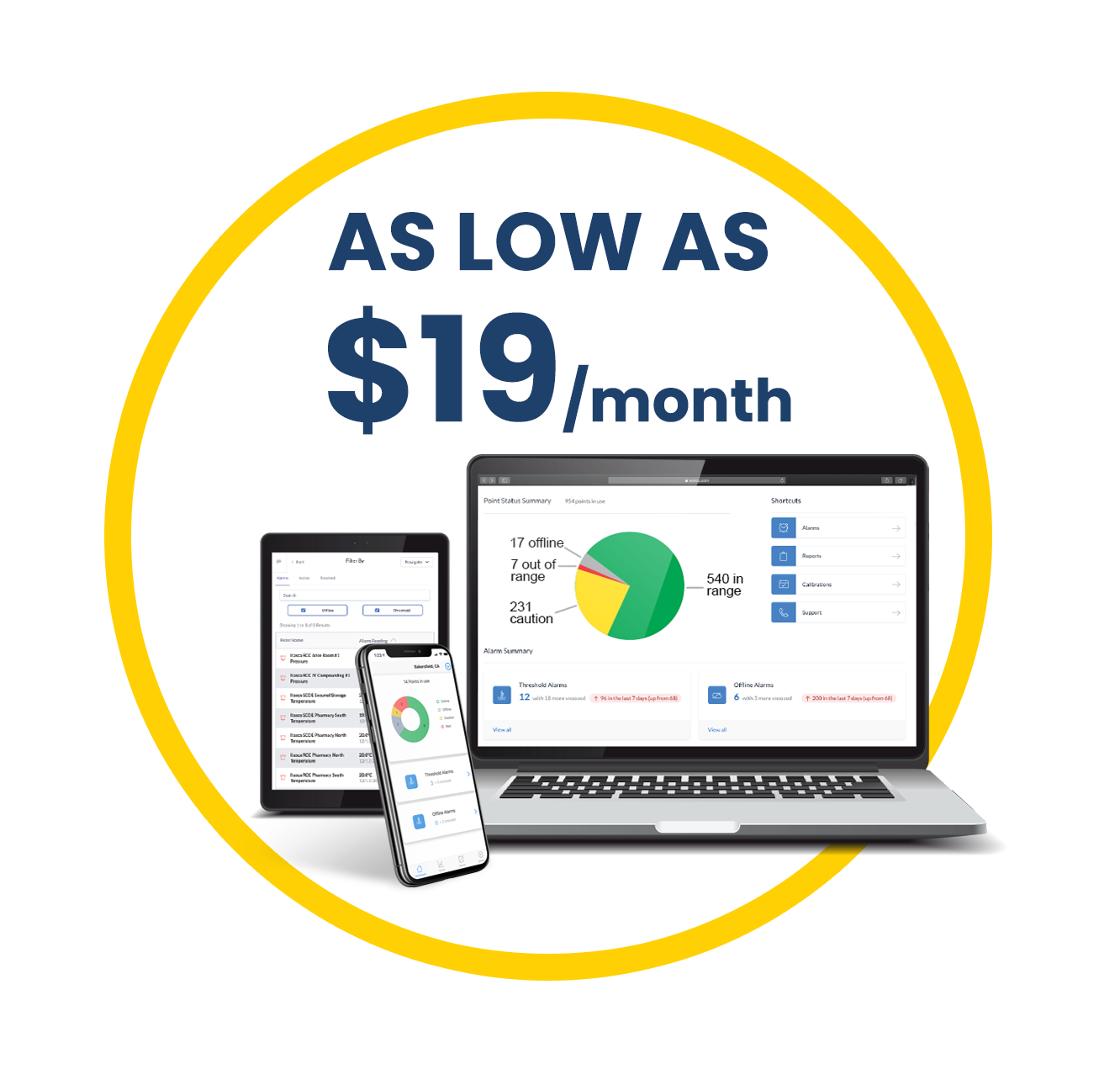 Let us help you evaluate your needs!
Safety:

Alerts to protect asset

Compliance:

Automated reports

Efficiency:

Reduced Manual Logging




And what makes us different?
Lifetime Warranty: Never buy hardware again!
Unlimited Users: Scale across your entire org
Connectivity Flexibility: Wi-Fi, Cellular or Data Hub

Phone call alarms:

Alerts won't get ignored
Mobile App: 500 Freezers in your pocket



All American made and supported!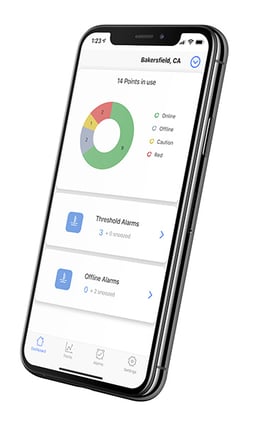 See What Customers Say About Sonicu
Asset Protection. Compliance Automation. And Reduced Manual Processes.

Sonicu serves thousands of professionals at hundreds of organizations across North America by improving how they monitor and manage their most sensitive assets and environments.


Professionals from healthcare, life science, laboratory and cold chain facility management turn to Sonicu to help them improve the way they do business.


One of the significant reasons that hospitals, clinics, pharmacies, and similar establishments require cold storage is due to the types of medicines that they store.
Some medications can be stored at room temperature without any issue, while others must travel and be stored in an unbroken cold chain. If a drug is not kept at the appropriate refrigerated temperature, that medication will become ineffective, at best rendering it useless and at worst rendering it harmful.
Some examples of drugs that need refrigeration include the following:
Vaccines
Insulin
Chemotherapy drugs
Topical preparations,
Glucagon (used to manage severe hypoglycemia)
One must have a medication refrigerator temperature log to keep track of the temperatures surrounding these types of medications and medical assets. This is a spreadsheet of data (paper or digital) that records the temperature of the refrigerator.
By doing so, the refrigerator benefits from constant monitoring to ensure the safety and protection of its temperature-sensitive medications. More often, this log takes a digital form with sensors entering data into the log, cutting out the need for manual data entry.
In the United States, a temperature log for refrigerators (Fahrenheit version) is the most common type of temperature log since the US uses the degree of Fahrenheit most of the time.
When it is a European medicine or vaccine refrigerator temperature log, celsius tends to be the unit of choice. Since VFC (Vaccines for Children) is an American program, they use a VFC temperature log for refrigerator Fahrenheit version to record the temperatures of their cold spaces.
The CDC temperature log for refrigerators also became important during the storage and distribution of COVID vaccines. In fact, the CDC created a COVID vaccine temperature log for relevant medical facilities to use.
CDC Refrigerator Temperature Log
The Center for Disease Control has its own format for a CDC refrigerator temperature log. The CDC temperature log for refrigerator and freezer-Fahrenheit version contains two options for charts. The first option is a chart that has four rows labeled with these details:
The day of the month
The time
Initials of the Staff member
The minimum and maximum temperatures of that day
The second chart shows the columns as various time points with boxes with AM and PM, while the rows show the temperature levels of 36 to 46 degrees Fahrenheit.
The VFC refrigerator temperature log would look similar to this, as both logs are handling the desired temperatures for vaccines. Vaccines must always be refrigerated, lest they become spoiled.
This is why there were several instances during the pandemic of doctors desperate for citizens to get vaccinated outside the typical protocol and timeline because some cold chains had been broken.
They needed to administer those vaccines as quickly as possible to eligible individuals before they expired.
To avoid those types of emergencies, hospitals and similar facilities should tend to their daily temperature logs to confirm that there has been no substantial rise or drop in temperature where the vaccines/medicines are stored.
To that end, there are temperature monitoring systems and temperature monitoring kits that track all of this information for a hospital or pharmacy so medical professionals can focus on more critical tasks.
Medication Refrigerator Temperature Log Celsius
There is such a thing as a medication refrigerator temperature log celsius version.
It is actually the United States who is rare in its use of Fahrenheit as a unit of temperature. Most other developed countries in the world use the Celsius unit.
However, since the United States is such a strong player in global affairs, medical research included, it is expected to find a CDC temperature log for refrigerator and freezer-Fahrenheit version, a Moderna freezer temperature log Fahrenheit version, and a vaccine refrigerator temperature log Fahrenheit version.
Whether measured in Celsius or Fahrenheit, the use of a temperature log for a refrigerator that contains important medicinal assets is considered best practice across the medical field.
Without this data, medical professionals would not be in a position to access the viability of the medicinal assets in their inventory.
Since we no longer have to go through the tedious work of manually entering data on temperature, hospitals and pharmacies are in the best possible position to monitor their assets with a substantially lower margin of error.

Fridge And Freezer Temperature Log Sheet
Various forms of a fridge and freezer temperature log sheet can be found online, especially on the CDC's official website.
There are downloadable versions of a printable fridge and freezer temperature log sheet. Some prefer a digital version of a refrigerator temperature log template; excel is a good program to use for something like a restaurant refrigerator temperature log.
A temperature log for refrigerator and freezer — Celsius or Fahrenheit can make all the difference in how smoothly a facility's medical assets are stored and transported.
A freezer temperature log, VFC or any other type, is similar to a refrigerator temperature log; it simply records the below-freezing temperatures that would be expected when storing certain medications in a freezer.
A typical freezer temperature log would have charts with records of temperature somewhere between 5 degrees Fahrenheit and -5 to -58 degrees Fahrenheit.
If a specimen reaches a temperature above 5 degrees or below -58 degrees Fahrenheit, then that asset should be labeled as "do not use," but one should not dispose of it until directed to by a supervisor.

Medication Refrigerator Temperature Range
When it comes to the expected medication refrigerator temperature range, the CDC medication refrigerator requirements guide hospitals and similar facilities in what the medical freezer temperature range in Celsius and Fahrenheit should be.
For a pharmacy freezer temperature range [fahrenheit] it should be in the range mentioned in the previous section, somewhere between 5 and -58 degrees Fahrenheit.
What should you do if the drug fridge temperature is out with the acceptable limits?
As was mentioned in the previous section, mark it with a label of "do not use" and await instruction from a manager or conduct one's own research to determine if the medication is salvageable at all.
Some logs even offer steps for how to proceed when such a situation occurs. Those include labeling the contaminated specimen, recording the outlier temperature, and discussing the matter with a vaccine coordinator.
That is why medical refrigerator temperature monitoring is so important. With the remote and wireless temperature monitoring systems available now, the medical field is equipped to do the best it possibly can for the advancement of humanity without endlessly worrying about basic but critical details.
That is what makes Sonicu's products so desirable – their functionality and their reliability.
Vaccine Refrigerator Temperature Log
One can use a refrigerator temperature log sheet for a CDC temperature log for refrigerator and freezer-Fahrenheit or Celsius.
One should always follow the parameters described in the vaccine and medication storage temperature guidelines outlined by the Central for Disease Control.
Be it a medication or vaccine refrigerator temperature log, recording this data cannot be emphasized enough.
With wireless monitoring, hospitals, pharmacies, clinics, and similar facilities can use the following features to manage their medical assets.
Wireless Configuration for Easy Deployment

WiFi, 4G/5G LTE, PLUS Bluetooth

Onboard Data Storage

Cloud & Mobile App Data Upload

Long-Onboard Battery Backup
This wireless temperature monitoring even has a mobile app option where medical professionals can reap the following benefits.
Available for Android & IOS

Easy Remote Access to SoniCloud Features

24/7 Notifications via Call, Text, or Email

Wirelessly Deploy & Configure New SoniShield Duo Meters

Complete Sensor Visibility of Data and Diagnostics

Mobile DataSync Uploads Sensor Data (Requires SoniShield Duo Meter)
No longer data that data of temperatures need to be scribbled down on some sheet that would be lost in some filing cabinet.
Now, all that logging and data entry can be done digitally and all that information can be read for access with a simple click or swipe of a phone app.
Temperature Log For Refrigerator Celsius
With these remote temperature monitoring systems coming onto the market, they have programmed in their system a temperature log for refrigerators, Celsius or Fahrenheit.
A refrigerator temperature log sheet pdf document can be found online, but digital versions of these forms are only going to become more popular.
Whether it is a VFC refrigerator temperature log or a CDC temperature log for refrigerator and freezer-Fahrenheit version - or a Moderna or Pfizer temperature log, logging in the data about temperature is something that all medical organizations need to do if they are handling medications and vaccines that require refrigerated or frozen environments as a means to maintain their shelf life.
Temperature logs are a necessary part of keeping assets that require special climate circumstances.
Tracking this data can make the difference between viable and worthless medications or vaccines. Even when a temperature monitoring system is programmed to maintain the same temperature, having a log of the exact temperatures throughout the day is considered best practice to more closely monitor the environment.
And when handling things as delicate and vital as vaccines and medicine, that level of diligence is a must.
American-based Customer Support: Robust & Reliable High Touch Service
Software and technology is only as good as the people who stand behind it.
At Sonicu, that means our team of American-based customer success managers who are never more than a phone call away to help field and fix any service issues.
Our probes and sensors are placed in demanding frozen environments and our software literally sends billions bits of data monthly, meaning there's alway the potential for a hiccup on either the hardware or software.
We are committed to fielding every customer service request promptly and addressing our customer's concerns promptly and professionally.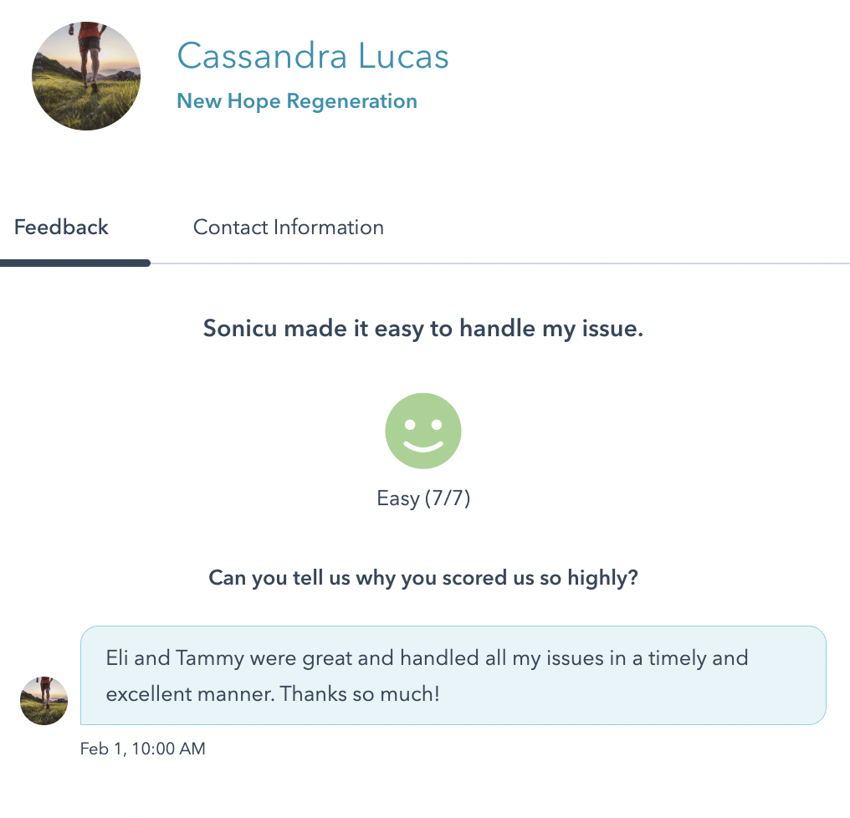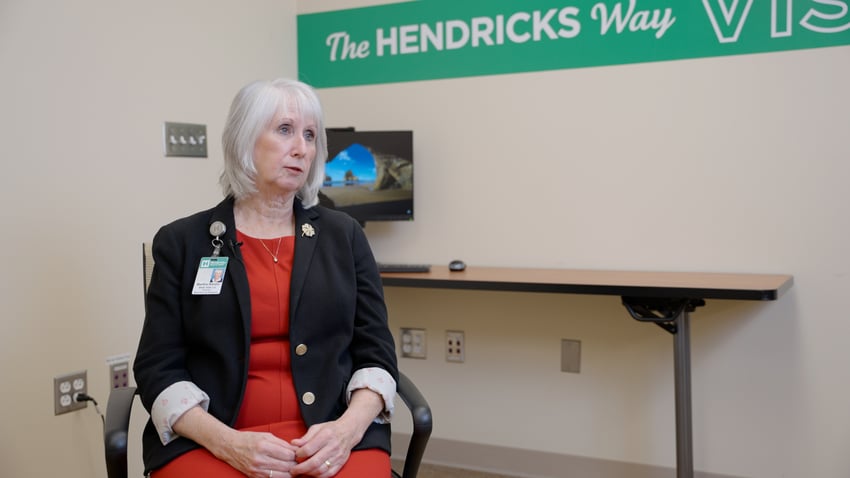 "I like to say that every refrigerator or freezer is like a car in that they all behave a bit differently,
and then every now and then you just get a bad boy who doesn't want to perform as we need it to,"
Martha Rardin, Director, Nutrition and Dietetics, Hendricks Regional Hospital.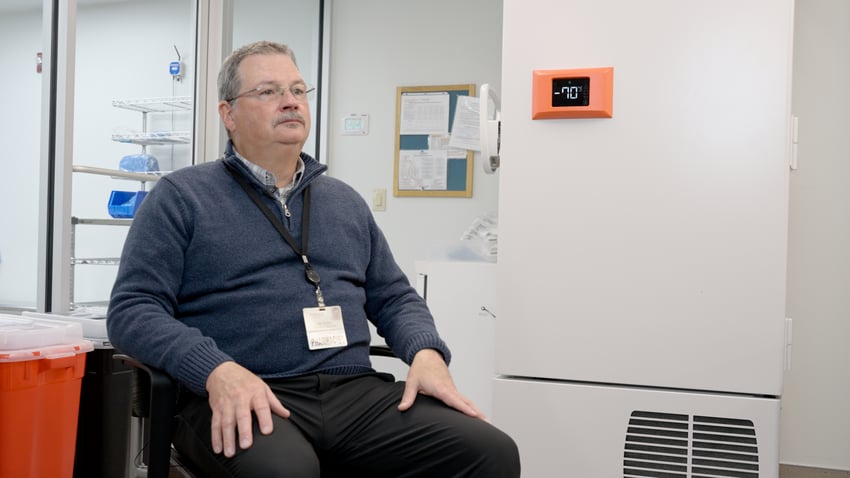 "Sonicu has been a powerful tool to identify which units are behaving out of spec and get our team
to fix them before we have a serious issue."
Tim Livesay, Director, Hancock Regional Hospital Pharmacy Director
Temperature Monitoring Resources