Walk-In Cooler Temperature Monitoring
If you're looking for a cloud-based walk-in cooler (or freezer) temperature monitoring system that helps your team eliminate manual logging, improve compliance readiness and protect all your temperature sensitive assets, you've arrived at the right place.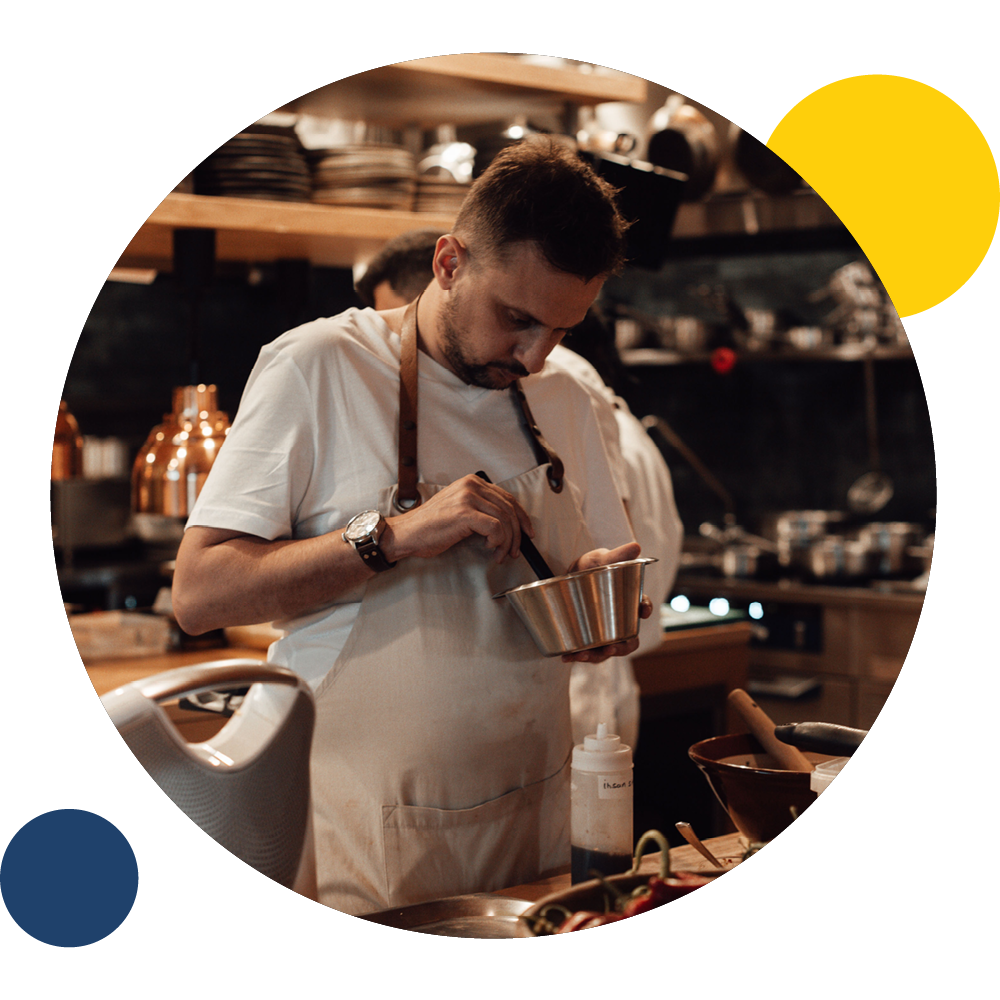 Let us help you evaluate your needs!
Safety:

Alerts to protect asset

Compliance:

Automated reports

Efficiency:

Reduced Manual Logging




And what makes us different?
Lifetime Warranty: Never buy hardware again!
Unlimited Users: Scale across your entire org
Connectivity Flexibility: Wi-Fi, Cellular or Data Hub

Phone call alarms:

Alerts won't get ignored
Mobile App: 500 Freezers in your pocket



All American made and supported!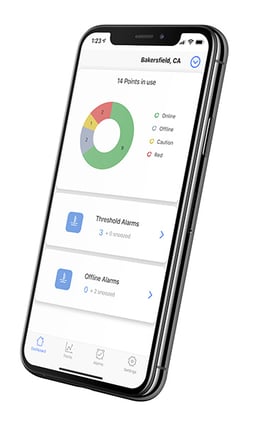 See What Customers Say About Sonicu
Asset Protection. Compliance Automation. And Reduced Manual Processes.

Sonicu serves thousands of professionals at hundreds of organizations across North America by improving how they monitor and manage their most sensitive assets and environments.


Professionals from healthcare, life science, laboratory and cold chain facility management turn to Sonicu to help them improve the way they do business.


These respected healthcare and research brands turn to Sonicu for three primary reasons:
Operational Efficiency: Virtually eliminate the need for tedious and costly manual logging

Compliance Automation: Respond to virtually any regulatory audit or inspection in a few clicks with our reports section

Asset Protection: Detect and respond to any temperature excursion that can threaten virtually anything perishable: food, drugs, vaccines, research, etc.
And our Indiana-based team is as strong and committed to your success as anyone in the industry.
Commercial Freezer Temperature Alarm
Freezers, refrigerators, cold rooms, and similar controlled environments play a vital role in various commercial industrial processes.
Organizations like hospitals, other medical facilities, university laboratories, pharmacies, and facilities that need to consider food safety need effective methods of monitoring cold storage temperatures.
An efficient walk-in cooler temperature monitoring system can be an invaluable tool for organizations like these.
Commercial Wi-Fi temperature sensors like the ones included with Sonicu's temperature monitoring solutions provide some of the most consistent and accurate temperature monitoring and reporting.
For facilities like hospitals, pharmacies, laboratories, and more, effective temperature monitoring is not just a nice-to-have — in most cases, it's absolutely critical both to protecting perishable and precious assets and automating tedious yet essential compliance reporting
Valuable assets like vaccines or medications often need to be stored at specific temperatures to retain their potency.
If they are not kept under the correct conditions, they could become ruined and only serve to waste resources. Not to mention, those assets can no longer be used to provide medical care or whatever their intended purpose originally was.
During the initial distribution of the COVID-19 vaccine there were many cases of the life-saving vaccine having to be tossed due to a failure to maintain appropriate temperatures from the point of manufacture to injection.
In order to ensure assets like vaccines and medications remain safe, a facility can deploy a storage condition monitoring solution that leverages a simple wireless temperature sensor.
When you consider the value of replacing lost medications or vaccines compared to the low cost and time involved in investing in a simple and intuitive temperature monitoring system, it's little wonder that so many public and private agencies are making the systems a piece of required equipment in their safety and quality assurance programs.
Industrial temperature monitoring solutions help keep temperature-sensitive assets safe by automatically monitoring the temperature of the room and alerting employees promptly if the temperature fluctuates outside the acceptable range.
Sonicu offers some of the very best wireless temperature and humidity sensors currently available as well as a free powerful mobile app that connect an unlimited number of users to your cold storage systems
It is possible to monitor storage temperature conditions without a digital, wireless solution. Just like it's possible to check if your Thanksgiving turkey is at 160 degrees without an affordable temperature probe, but we don't suggest you take that risk.
In the past, organizations were forced to rely on periodic manual temperature checks to verify the safety of storage conditions. Just like in the past we used faxes and mail to send important documents and even photos to loved ones.
Today, many facilities still use manual processes to check storage conditions even though advances in technology have made faster, more reliable methods available. Just like e-mail and social media have made it far simpler to share important documents and images.
Sensor-based, wireless monitoring systems are generally much more accurate, reliable, and cost-effective than manual systems.

Walk In Cooler Temperature Sensor Wi-Fi
Some of the major disadvantages of using a manual temperature monitoring process instead of a walk-in cooler temperature sensor with Wi-Fi include:
Human error - No matter how careful employees are while checking temperatures, there is always an inherent risk that a temperature will be misread or logged incorrectly. In addition, it's possible that a busy employee could forget a check altogether and miss a critical issue. Your best employee is still human, and prone to the occasional error.

Snapshot view - When employees are checking storage temperature only periodically (the CDC recommends that vaccine storage temperatures be checked manually twice daily in place of an automatic digital temperature monitoring system), it results in only a partial view of the facility's temperature data. Those individual snapshots may not be enough to accurately manage a freezer or refrigerator's temperature over time.
Resource cost - Periodical manual checks take time away from employees that they could otherwise spend tending to their primary responsibilities. Even though a manual temperature data logging process has no upfront cost, it's often more expensive than a digital solution in the long run because it will ultimately take up much more of employees' time and energy. Sonicu calculates that hospitals, for instance, save about $80,000 in labor costs for every 100 beds by virtually eliminating manual logging.
Without an effective automated system that includes a remote wireless temperature sensor for freezers, challenges like the ones listed here can create significant disadvantages for an organization.
And can even lead to catastrophic loss, and real damage to your reputation as a diligent professional.

Refrigeration Temperature Monitoring System
An automated walk-in cooler temperature monitoring system can combat many of the disadvantages of relying on a manual temperature monitoring process.
Here are a few of the benefits of using a remote temperature monitoring solution like Sonicu with a freezer alarm that connects to phones:
Automated data logging - One of the most noticeable benefits of a digital refrigeration temperature monitoring system is that it eliminates the need for manual temperature checks. Automated solutions like Sonicu can continuously monitor the temperatures of freezers, refrigerators, walk-in coolers, or other kinds of cold storage and keep a detailed log of temperature data.
Reliable alerts - Facilities like hospitals, pharmacies, university research laboratories, and more can protect their temperature-sensitive assets by deploying a commercial freezer temperature alarm. Alerts can warn the correct personnel immediately when a problem arises, no matter when the issue occurs or where the employee is when it happens. Sonicu has collected many anecdotes from customers who received a phone call alert well past midnight that helped them react quickly to save their precious assets.

Easy and cost-effective deployment - While there is an upfront cost to set up an automated hospital refrigerator temperature monitoring system, efficient systems like Sonicu can actually be more cost-effective than a manual process in the long run. Sonicu's wireless sensors can easily install anywhere in a facility without requiring structural modifications or even IT support. The Sonicu system is also easy to integrate with legacy systems and can be scaled up as needed.
Commercial Refrigerator Temperature Monitoring System
There are a variety of potential applications for a commercial refrigerator temperature monitoring system.
Any kind of organization that needs to accurately monitor and report on the temperature of freezers, refrigerators, walk-in coolers, or other types of cold storage can use a walk-in cooler temperature monitoring system to improve efficiency and reliability.
Here are a few examples of the industries that can benefit most from Sonicu's refrigeration alarm systems:
Healthcare
Healthcare facilities like
hospitals

clinics

surgery centers

senior living facilities, and more
need effective temperature monitoring solutions.
Many facilities in the healthcare industry store important assets like vaccines, medications, or various kinds of organic and highly perishable materials that usually need to be stored under specific conditions — which often includes keeping them at stable temperatures.
Sonicu's commercial freezer temperature alarms and other temperature monitoring solutions can make it easier for healthcare facilities to monitor and log cold storage temperatures and remain fully compliant with standards established by regulatory bodies, including the FDA, CDC, and others.

Pharmaceuticals
Pharmacies handle vaccines and medications that often need to be stored at certain temperatures.
However, pharmacies are just one stop along the pharmaceutical supply chain.
Many kinds of facilities — including manufacturing facilities, distribution facilities, and research facilities — handle vaccines and medications and need access to effective temperature monitoring solutions.
Sonicu's automated temperature and environmental monitoring systems can help pharmaceutical facilities monitor storage temperatures and protect assets better.
And the intuitive reporting makes it super easy to satisfy Board of Pharmacy auditors when they make a snap inspection.

Remote Fridge Temperature Monitoring
Sonicu offers a commercial temperature monitoring solution that's accessible via Wi-Fi.
Remote temperature sensors make it possible to use a wireless refrigerator thermometer with app connectivity to monitor storage temperatures from a phone or other mobile device.
A freezer alarm that connects to phones can provide a major advantage because it allows employees to be alerted quickly when there's a problem with storage conditions. This enables them to act fast to right the ship instead of missing the issue until after it's already too late.
The phone call alerts available to Sonicu customers dramatically increase the likelihood that alerts will be received even in the middle of the night or during a busy workday when email and texts may get ignored.
Here are a couple more industries that can benefit tremendously from this type of solution:
Food Safety
There are also important uses for remote fridge temperature monitoring solutions in the context of food safety.
All kinds of facilities that handle food (such as restaurants, grocery stores, and all points along the food transportation chain from start to finish) need to be able to guarantee safe storage conditions.
Maintaining the proper storage temperatures is a large part of ensuring safe food storage conditions.
Wireless temperature monitoring systems like Sonicu help organizations in food-related industries monitor storage temperatures and ensure proper food safety.
Life Sciences
There are also many life sciences applications for industrial temperature monitoring systems.
For example, universities, laboratories, clinical research facilities, and cryogenic storage facilities all have a great need for cold storage monitoring solutions.
Controlled storage environments are critical to the success of operations at many kinds of research facilities like these.
Sonicu's commercial freezer temperature monitoring systems include digital cryogenic probes built for ultra low temperatures that are ideal for many research asset storage scenarios.
These probes are easy to set up and are fully compliant with important standards like ISO 17025.
Freezer Temperature Monitoring System
Naturally, facilities that want to improve their temperature management outcomes should invest in the best Wi-Fi freezer alarms they possibly can.
Each different organization has unique needs that should be considered when choosing between different temperature monitoring systems.
Sonicu offers a walk-in cooler temperature monitoring system that can serve as the perfect solution for many organizations.
Sonicu's temperature monitoring kits include a freezer alarm that connects to phones so you can monitor temperatures remotely and receive instant alerts when a temperature fluctuation occurs.
The kit's Wi-Fi freezer thermometer with app support is easy to install, allowing you to set up and scale your temperature monitoring system with no need for advanced technical expertise.
Industrial Temperature Monitoring System
Wireless temperature monitoring serves a wide range of purposes.
Of course, the main purpose of a freezer temperature alarm (known to some as adata logging system) like Sonicu is to monitor storage temperatures.
However, this goal can serve a wide variety of purposes. Many different types of industries, from healthcare to food safety, need reliable means of monitoring cold storage temperatures to ensure the safety and health of customers or the public in general.
While a manual temperature logging process or a wired freezer temperature alarm can get the job done, a remote wireless, automated temperature monitoring system is almost always the more reliable and efficient way to monitor storage conditions — including but not limited to the temperature.
Sonicu's monitoring solutions span multiple kinds of environmental conditions, including ambient temperature and humidity, air pressure, sound levels, and more.
American-based Customer Support: Robust & Reliable High Touch Service
Software and technology is only as good as the people who stand behind it.
At Sonicu, that means our team of American-based customer success managers who are never more than a phone call away to help field and fix any service issues.
Our probes and sensors are placed in demanding frozen environments and our software literally sends billions bits of data monthly, meaning there's alway the potential for a hiccup on either the hardware or software.
We are committed to fielding every customer service request promptly and addressing our customer's concerns promptly and professionally.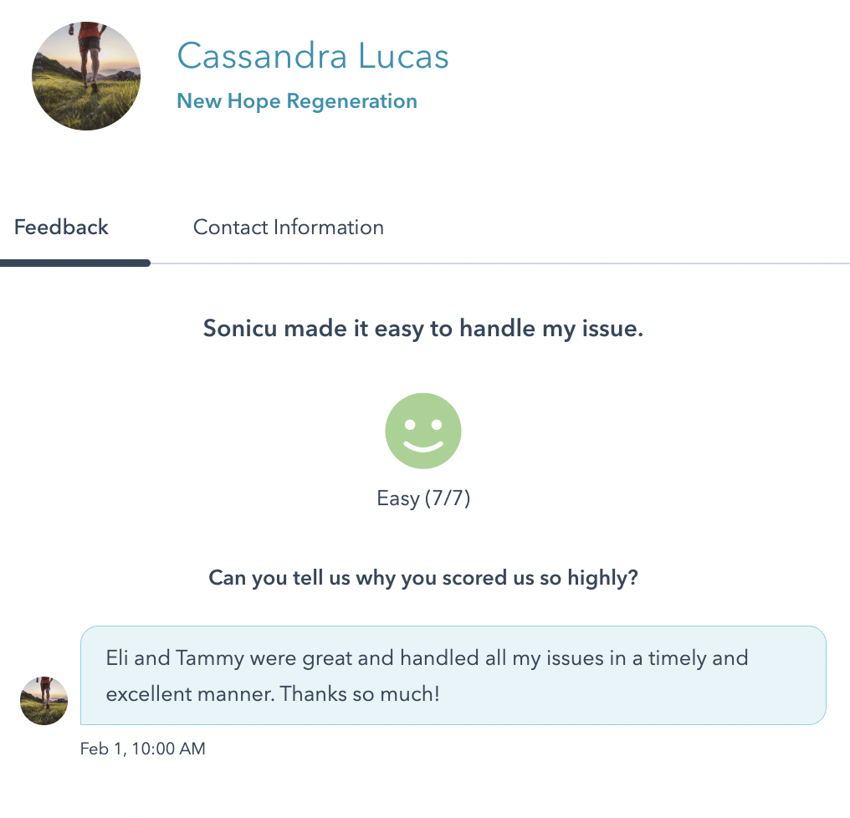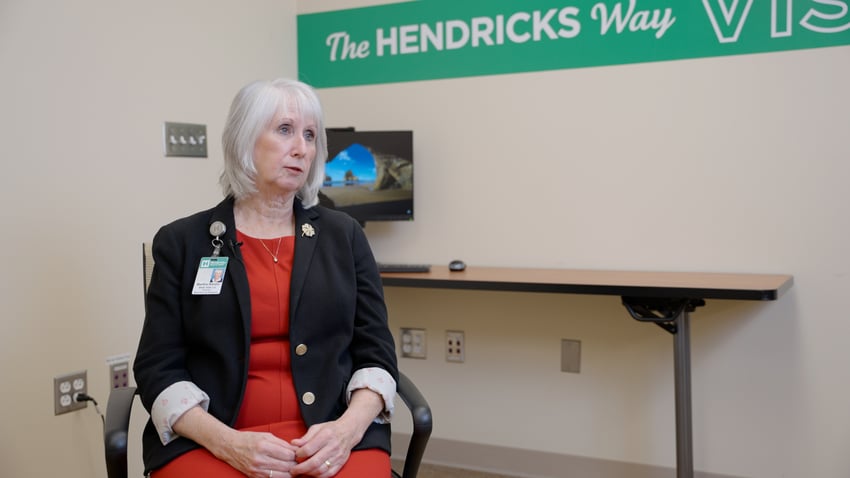 "I like to say that every refrigerator or freezer is like a car in that they all behave a bit differently,
and then every now and then you just get a bad boy who doesn't want to perform as we need it to,"
Martha Rardin, Director, Nutrition and Dietetics, Hendricks Regional Hospital.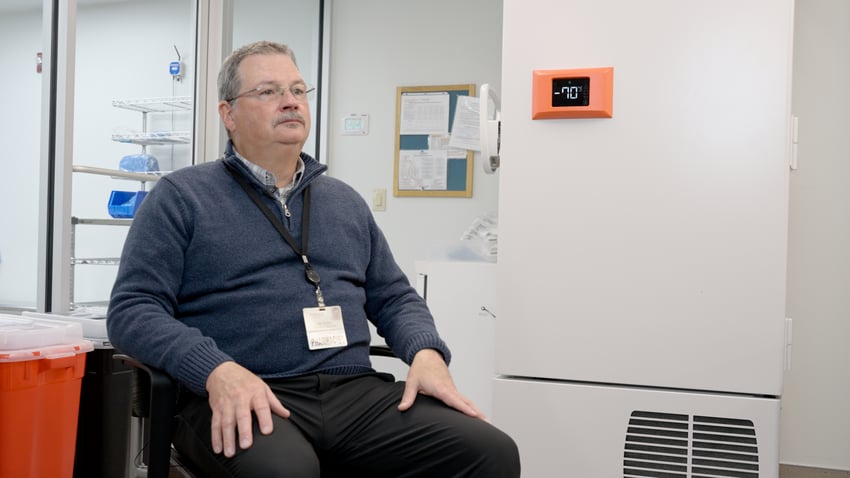 "Sonicu has been a powerful tool to identify which units are behaving out of spec and get our team
to fix them before we have a serious issue."
Tim Livesay, Director, Hancock Regional Hospital Pharmacy Director
Temperature Monitoring Resources