Cold Chain Monitoring Companies
If you're looking for a cloud-based wireless temperature cold chain monitoring system that helps your team eliminate manual logging, improve compliance readiness, and protect all your temperature-sensitive assets, you've arrived at the right place.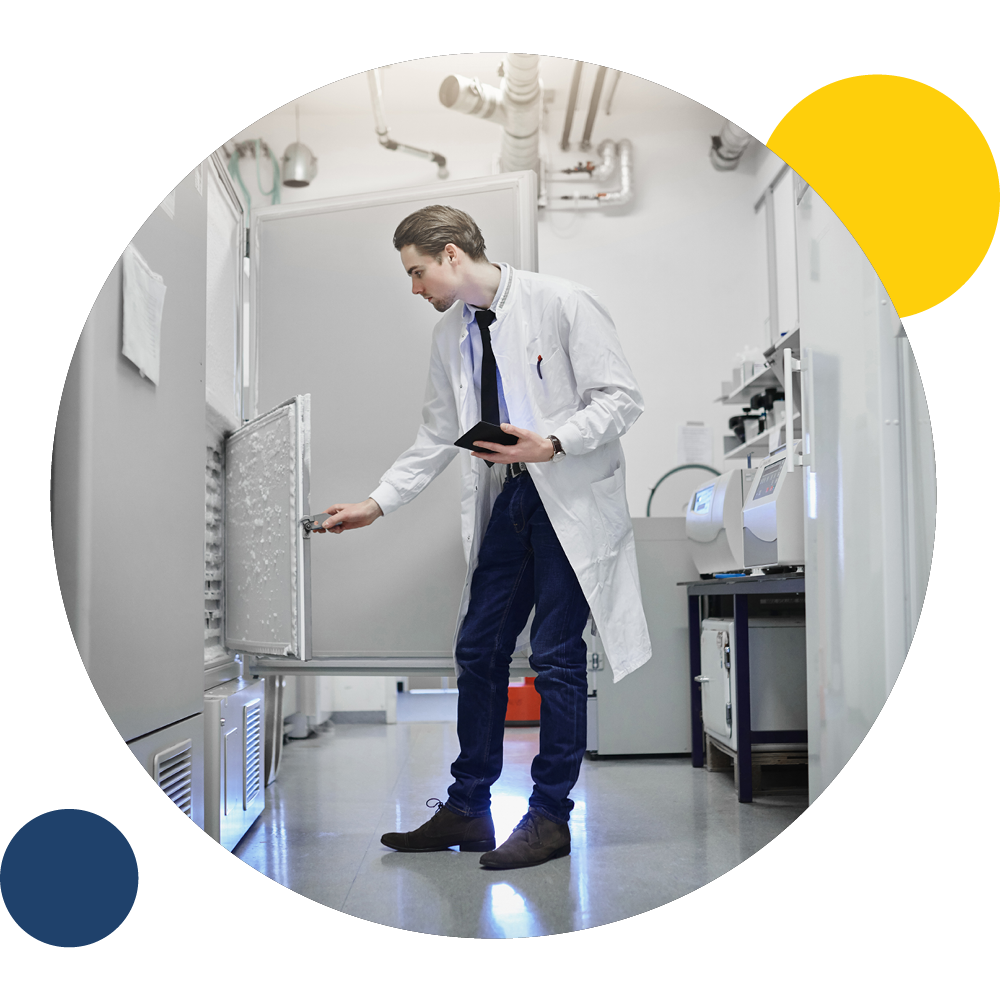 Learn How Professionals Like You Improve With Sonicu™
Some of the finest names in healthcare, research, and food service/distribution, including Indiana University Health, MiraVista Diagnostics, and Piazza Produce, rely on Sonicu to provide robust continuous temperature monitoring for their cold and frozen environments.
These respected healthcare and research brands turn to Sonicu for three primary reasons:
Operational Efficiency: Virtually eliminate the need for tedious and costly manual logging
Compliance Automation: Respond to virtually any regulatory audit or inspection

in a few clicks with our reports section

Asset Protection: Detect and respond to any temperature excursion that can threaten virtually anything perishable: food, drugs, vaccines, research, etc.



Our customers on average save $80,000 per year for every 100 beds in their hospital.
At research or university locations without beds, it's not hard to imagine the time savings alone by simply not having staff manually record temperatures several times per day.
Our customers stay with us thanks to our American-based customer support that is never more than a phone call away.
While our technology is intuitive and powerful, we know it's only as strong as the people who stand behind it.
Learn How Our Customers Improve With Sonicu

Our Customers Save Lives.
At research or university locations without beds, it's not hard to imagine the time savings alone by simply not having staff manually record temperatures several times per day.
Sonicu has recently introduced its new SoniShield View in-room display which can show in real-time air pressure differential status.
And when coupled with the Sonicu Data Concentrator, facility managers can simply and affordably connect air pressure differential monitors from across an entire enterprise to their existing Building Automation (Management) System.
This commitment to innovation that helps our customers perform their jobs better, coupled with our American-based customer support that is never more than a phone call away is why Sonicu enjoys a 95 percent customer retention rate.
While our technology is intuitive and powerful, we know it's only as strong as the people who stand behind it.
We save them time and money. Your Monitoring Questions. Answered Simply.
Monitoring technology is evolving constantly. We provide answers to the most common questions to help the industry understand how monitoring technology can protect your people, facilities and assets.
Any condition, any environment, any challenge.
The finest names in healthcare turn to Sonicu to improve safety, compliance readiness and staff efficiency.
Monitoring Cold Chains

Many industries within healthcare, life sciences, and food distribution require storage units where certain substances and supplies can be housed at cooler temperatures or sometimes even below freezing temperatures.

If these types of substances were left at room temperature, they could spoil or otherwise compromise the integrity and/or effectiveness of the substance. Beyond being ineffective, some of these compromised substances could cause serious damage to others if consumed or injected.

The most notable examples include the following
Medications

Vaccines

Plasma

Blood samples

Perishable food
During the pandemic, there were several instances of COVID-19 vaccines, whether during transport or by some other circumstance, losing access to their optimal storing environment.
This prompted vaccine suppliers to find candidates to use the vaccines before they expire quickly.

It's crucial to avoid situations where critical vaccines cannot get where they are supposed to go due to improper storage during travel.

Headquarters of these facilities need robust temperature monitoring systems to prevent these situations. They also need to ensure that these cooler temperatures are maintained during every part of a substance's journey to its eventual destination.
To that end, cold chain monitoring companies have appeared to create stable, reliable cold chains so that no part of the substances' travel is broken by a sudden and adversarial change in climate conditions.
Several different types of technologies have been developed so professionals working in healthcare and cold chain logistics and similar fields can easily track and maintain the required temperatures for their supplies.

Truck temperature monitoring has emerged for substances traveling by road to keep vaccines and other critical supplies safe.

This is but one of many cold chain temperature monitoring devices that professionals have at their disposal. Many of them connect to a cold chain central monitoring system that guarantees the safe transport of important healthcare supplies.
Cold Chain Monitoring
According to the Global Cold Chain Alliance, the cold chain is defined as "managing the temperature of perishable products in order to maintain quality and safety from the point of origin through the distribution chain to the final consumer."
In other words, the purpose of cold chain monitoring is to maintain the necessary temperature for the medicine, vaccine, or other specialized product throughout its travel from Point A to Point B.

It is not simply enough to have the perishable products refrigerated or frozen appropriately at a stationary facility; the traveling vehicle itself needs to be equipped with the same climate conditions.

There are a variety of companies that have devoted the majority of their products and services to safe and reliable cold chain maintenance. This industry is massive, employing nearly 63,000 people in North America alone and generating $6.1 billion in revenue annually.

When considering perishable food alone, 95 billion pounds of food are stored on any given day.
Here is a list of cold chain monitoring companies for reference:
Sonicu

Elitech

Cryoport

NanoThings

Timestrip

Wenda

Blulog

SmashTag

PalleTech

Senohive

TeleSense

AKO

Insignia Technologies
Reefer Trailer Temperature Monitoring
A Reefer container, otherwise known as a refrigerated container, is a major asset in cold chain maintenance and monitoring. They can travel by truck, ship, or even plane.

The reefer container can also be referred to as a reefer trailer. Reefer trailers can be quite large, ranging from 20 to 40 feet in length with the ability to carry 6,500 to 10,00 pounds worth of cargo.

With a reefer trailer, temperature monitoring is built into the refrigerator unit and connects to the transportation's main power supply.

Standard reefer trailers can maintain temperatures between +25° C and -25° C. While newer reefer trailers can reach 50% humidity levels, most can maintain between 60% and 85% humidity levels.

Within a reefer is a microprocessor, which tracks the temperature electronically. This mechanism records all the data, like defrost activity and changes to the setpoint. Cargo probes can also be used to record cargo temperature within the reefer trailer.
Reefer trailer tracking usually consists of these four main climate conditions:
Temperature

Ventilation

Humidity

Drainage
One may ponder the question, "how often should I check the reefer temperature?" Reefer trailers should be serviced every 1,000 hours to ensure optimal maintenance.

Sonicu provides a cloud-based monitoring system that helps with cold chain monitoring and helps monitor some of these four climate conditions.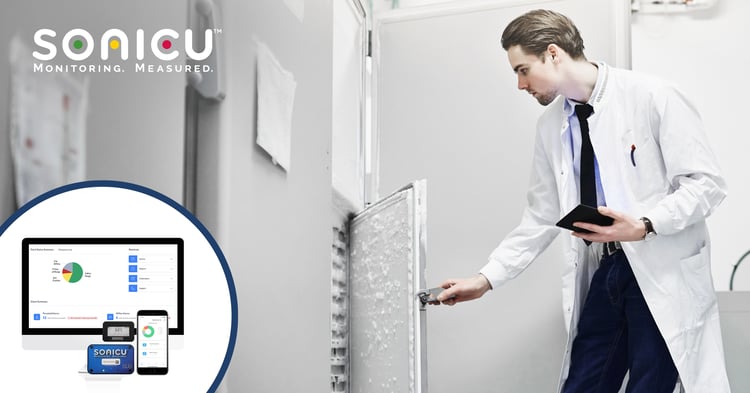 Cold Chain Temperature Monitoring
Cold chain temperature monitoring companies like Sonicu have devised cloud-based wireless temperature monitoring systems that aid professional teams in eliminating manual logging, improving compliance readiness, and protecting all temperature-sensitive assets.

Cold chain monitoring companies can now employ 24/7 asset protection that frees staff and personnel from manual logging duties, immediately automates critical reporting, and relays that important climate environments are always protected.
Healthcare and research brands like to use cloud-based cold chain monitoring for three main reasons:

Efficiency in operation

Automation of compliance

Protection of assets
Data collection regarding cold chain temperature monitoring is a critical task that must be performed, both to stay in compliance with state and federal regulations, and to keep critical substances viable.

Yet there is no denying that it is a monotonous, tedious task.

In the grand scheme of things, doctors, pharmacists, and other professionals usually have far more pressing matters to attend to than deal with the nitty-gritty details of how their medicines and vaccines are being stored and transported.

Sonicu automates this type of manual labor.

This opens up so many opportunities for professionals to spend their time elsewhere and avoid the pitfalls of human error that inevitably come with manual data entry.
Trailer Temperature Monitoring
Trailer tracking is an important part of cold chain management. Reefer trailers are equipped with similar technology for temperature monitoring, but reefer trailers need to be connected to the central monitoring system.

They cannot stand independently unless a backup generator is present.

By engaging in trailer temperature monitoring, industries that use the cold chain facilitate the following benefits:
They protect customers from foodborne illnesses

They reduce the amount of food waste

They decrease the amount of cargo waste

They reduce the number of rejected loads
Remote Monitoring System
As mentioned in the previous section, modern trailer temp monitoring technology can now benefit from a remote monitoring system, such as the one by Sonicu.

Using the same temperature tracking device, this information can be logged away and stored for everyone to have access via a user-friendly dashboard on a computer or a mobile phone.

Employees can not only view this information, but they can also change the settings of the reefer trailer or other storage unit without having to physically be on-site to do it.

Having a remote monitoring system that automates the work of data entry and ensures that the data is as accurate as can be, is a game-changer in the cold chain monitoring world.

American-based Customer Support: Robust & Reliable High Touch Service
Software and technology is only as good as the people who stand behind it.
At Sonicu, that means our team of American-based customer success managers who are never more than a phone call away to help field and fix any service issues.
Our probes and sensors are placed in demanding frozen environments and our software literally sends billions bits of data monthly, meaning there's alway the potential for a hiccup on either the hardware or software.
We are committed to fielding every customer service request promptly and addressing our customer's concerns promptly and professionally.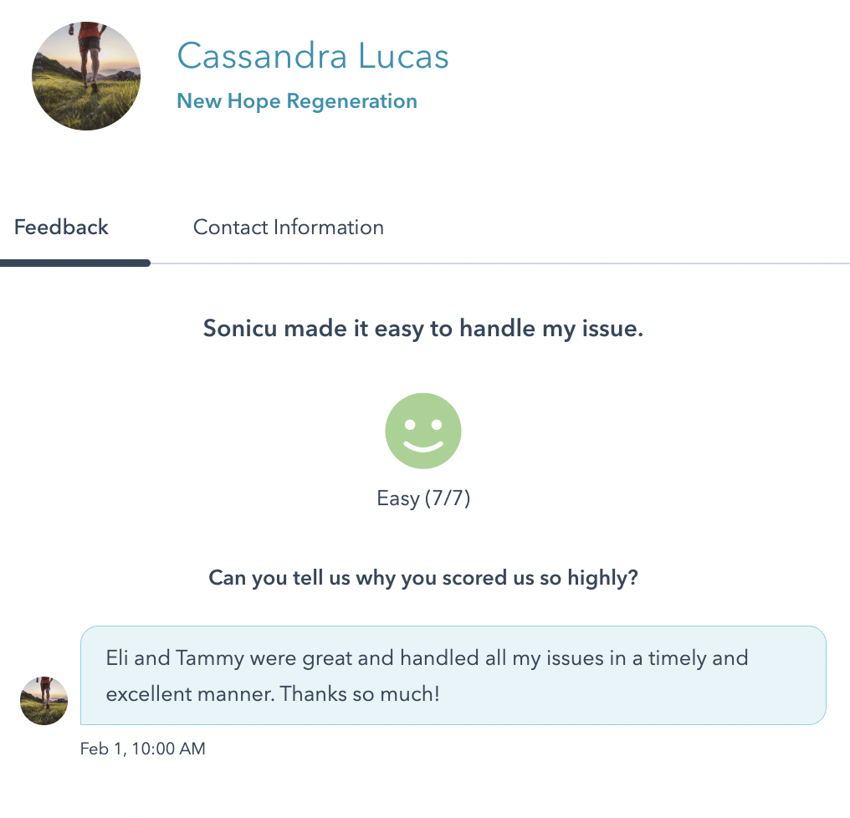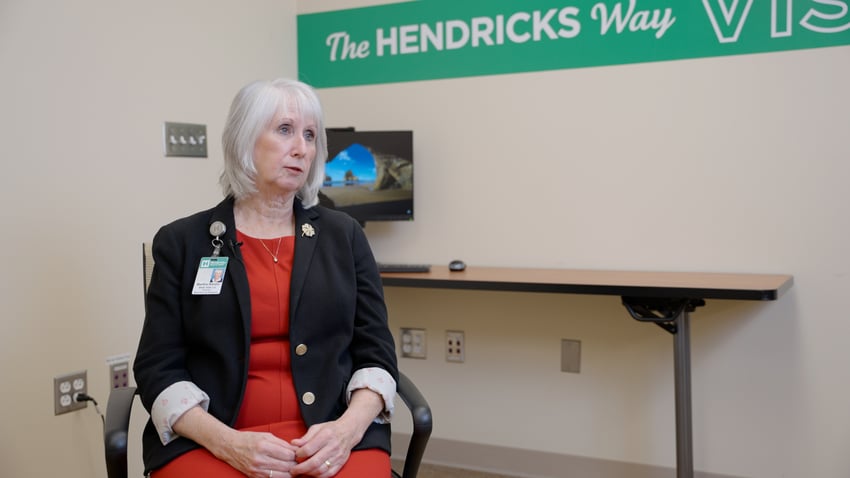 "I like to say that every refrigerator or freezer is like a car in that they all behave a bit differently, and then every now and then you just get a bad boy who doesn't want to perform as we need it to. Sonicu has been a powerful tool to identify which units are behaving out of spec and get our team to fix them before we have a serious issue."
Martha Rardin, Director, Nutrition and Dietetics, Hendricks Regional Hospital.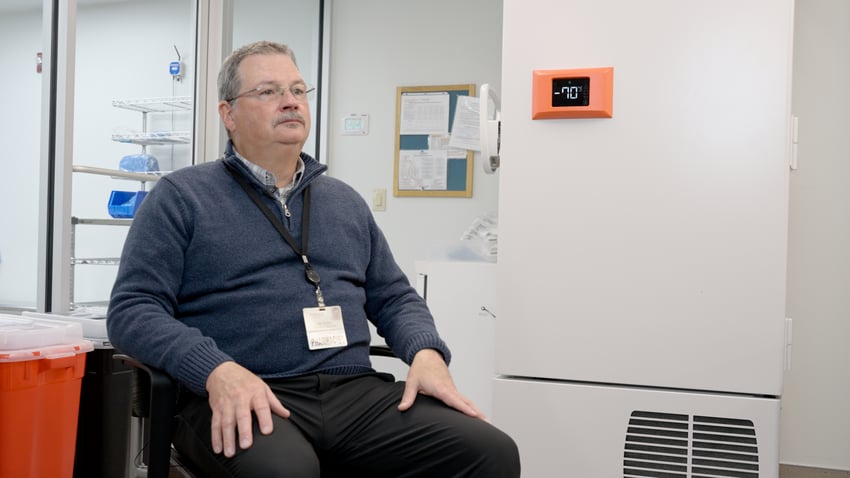 "In the current era of supply chain challenges, tossing drugs is more than a financial loss. Healthcare leaders can no longer predictably rely on suppliers to be able to replenish supplies with the same just-in-time predictability that existed prior to COVID-19."
Tim Livesay, Director, Hancock Regional Hospital Pharmacy Director
Other Room Pressure and Condition Monitoring Resources