Air Pressure Monitoring Sensors
If you're looking for a cloud-based air pressure monitoring sensor solution that eliminates manual logging, improves compliance readiness and protects all your clean rooms and compounding rooms, you've arrived at the right place.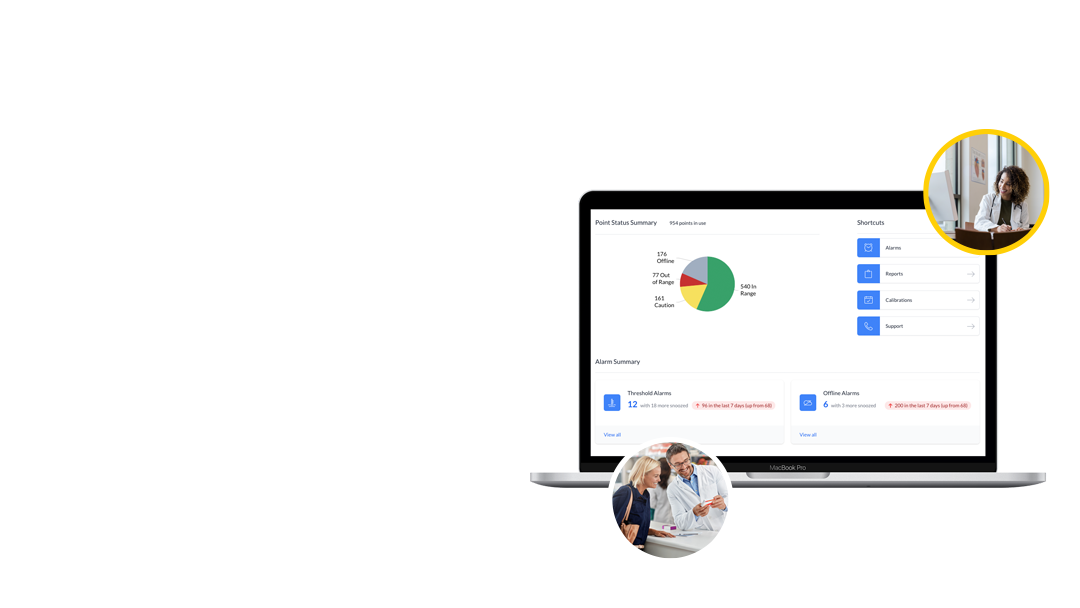 Your Peace of Mind: Delivered to Your Phone
Say Goodbye to Manual Logging, Tedious Compliance Reports and the Threat of Critical Asset Loss.
And say hello to cloud-based, 24/7 asset protection that unleashes your people, automates your critical reporting and delivers peace of mind that your critical environments are always protected.
Protect virtually any asset: anywhere and all the time.
Learn How Professionals Like You Improve With Sonicu™
Some of the finest names in healthcare and research, including Indiana University Health, University of Michigan Health System, Stanford University and Cryopoint, rely on Sonicu to provide robust continuous temperature monitoring for their cold and frozen environments.
These respected healthcare and research brands turn to Sonicu for three primary reasons:
Operational Efficiency: Virtually eliminate the need for tedious and costly manual logging
Compliance Automation: Respond to virtually any regulatory audit or inspection

in a few clicks with our reports section

Asset Protection: Detect and respond to any temperature excursion that can threaten virtually anything perishable: food, drugs, vaccines, research, etc.
Our Customers Save Lives.
At research or university locations without beds, it's not hard to imagine the time savings alone by simply not having staff manually record temperatures several times per day.
Sonicu has recently introduced its new SoniShield View in-room display which can show in real-time air pressure differential status.
And when coupled with the Sonicu Data Concentrator, facility managers can simply and affordably connect air pressure differential monitors from across an entire enterprise to their existing Building Automation (Management) System.
This commitment to innovation that helps our customers perform their jobs better, coupled with our American-based customer support that is never more than a phone call away is why Sonicu enjoys a 95 percent customer retention rate.
While our technology is intuitive and powerful, we know it's only as strong as the people who stand behind it.
We save them time and money. Your Monitoring Questions. Answered Simply.
Monitoring technology is evolving constantly. We provide answers to the most common questions to help the industry understand how monitoring technology can protect your people, facilities and assets.
Any condition, any environment, any challenge.
The finest names in healthcare turn to Sonicu to improve safety, compliance readiness and staff efficiency.
Controlling Air Pressure

To have air pressure control, your hospital needs to have adequate seals, filters, ductwork, fans, dampers, and of course, air pressure monitoring and control systems.
Luckily, modern hospitals can come equipped with all of these things so that they are able to effectively limit the spread of infectious viruses and other illness, which is essential to protecting patients.
Essentially, how this air pressure control works is that all of the infected air that is in a room gets rerouted and sent away from the staff and other patients who are in the hospital.
There are both negative pressure rooms and positive pressure rooms, and both of these require effective filtration, and of course, pressure monitoring and control.
Now, a good air pressure monitoring system will often consist of pressure sensors that monitor the pressure of the rooms or units they are in and a platform or dashboard with 24/7 monitoring access.
The pressure sensor location is often just as important as the sensor itself because if it is placed in the wrong area it could get an incorrect reading which could cause catastrophic consequences — such as the spread of dangerous contaminants through the facility's airways.
Because air pressure monitoring is such an important part of how hospitals regulate the spread of infections and diseases, there are a number of options available on the market today, like Sonicu, and the pressure sensor price can vary quite a bit.

Some of these differences can depend on the number of features that you are getting. For example, Sonicu offers not only SMART sensors that monitor the air pressure but also a dashboard that offers 24/7 access, alarms, and SMART reporting tools as well that is available on desktop and the mobile app.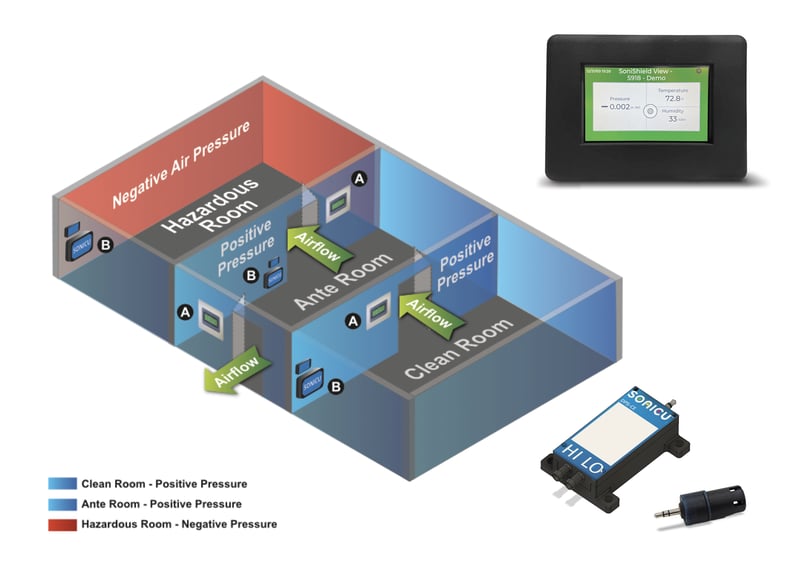 Best Pressure Monitoring System
As a leader of a healthcare facility, it is likely that when you are looking for a new pressure monitoring system — which has been proven over the past few years to be incredibly important, especially as society continues to deal with continued cases of COVID-19 (and its many variants) — you will want to ensure that the system you are implementing is best pressure monitoring system available.
Well, it can be difficult to say for certain which pressure monitoring system is the absolute best because each hospital or other healthcare facility's processes and systems are different.
In other words, what may be the best for one hospital may not be the best for your hospital.
However, it is a good idea to look at the top air pressure monitoring systems on the market when you are considering a new solution for your hospital.
Looking at the top systems can be a good way to see what features and tools these systems offer — such as Sonicu's SMART sensors, SoniCloud platform, SMART reporting, mobile app, and 24/7 dashboard access.
Creating a list of top air pressure monitoring sensors that offer the tools and features you need for your hospital to more effectively and efficiently monitor and control the conditions of your rooms can be incredibly helpful in finding the best system for your hospital.


How Does Pressure Monitoring System Work
When it comes to understanding and installing a pressure monitoring system, you'll likely want to have an easy-to-use and straightforward system — especially because pressure monitoring systems are so crucial to the prevention of disease spreading.
You'll need to know things about your system — such as can you turn off pressure monitoring system features or tools as well as how to replace sensors that are faulty or broken as well as how to reset sensors in the case of errors.
If you're resetting or getting a new pressure monitoring system or new sensors, you'll need to know how pressure monitoring system sensor replacement works for the system you have currently (or the new system you are implementing).
There are many different types of systems and because of this, it is important to understand how your system works and ensure that it is intuitive to you and your staff members.


Air Pressure Monitoring System
There are many different types of air pressure monitoring systems on the market today.
This is especially the case after many healthcare facilities had a dramatic increase in the need for negative pressure rooms to help contain and mitigate the spread of the coronavirus disease.
One of the many benefits of air pressure monitoring system solutions is the ability to easily monitor the air pressures of many different rooms all from one dashboard.
Sonicu is an example of an air pressure monitoring system that allows you to monitorand get notifications 24/7 that can help you to ensure that your rooms are being held at the proper temperature.
This can be crucial for continuing to prevent the spread of the coronavirus, especially as new variants continue to come up as well.
For this reason, it is important to know how to install air pressure monitoring system sensors in the proper locations and have the ability to maintain the right air pressure at all times in your facility.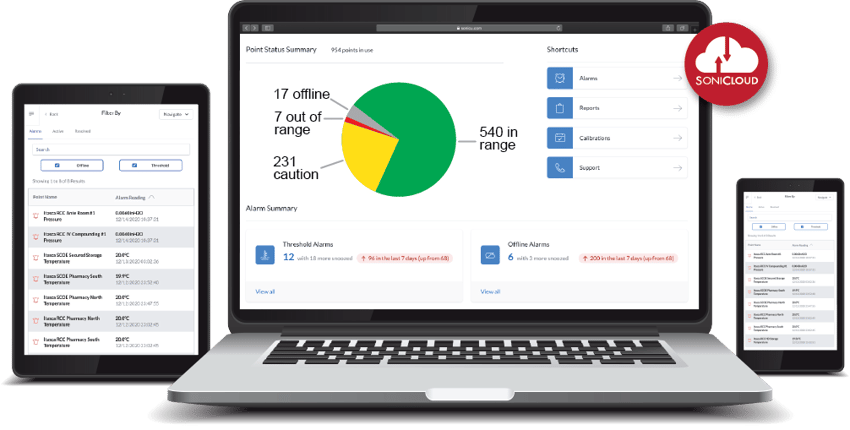 Pressure Sensor Replacement
So, how do you know when it is time to replace your sensors?
If your sensors are experiencing a pressure sensor fault or continuing to produce errors it can be a good idea to reset or replace them.
Additionally, it is important to ensure that your pressure sensors are giving you the information you need to accurately maintain the differential pressures of your facility and the variety of rooms in order to best prevent the spread of disease and illnesses.
Because of this, it may be that a pressure sensor reset is not enough when your sensors are not working properly and you really should be looking into a new system instead.
If you are looking for a new system, you'll want to ensure that the system you choose is intuitive to you and your staff and offers you all of the tools and features you need to accurately monitor the pressure of your facility.
Sonicu can help you to easily and safely monitor your differential pressures with the easy-to-read SoniShield display, SoniCloud mobile app, and automated reporting system.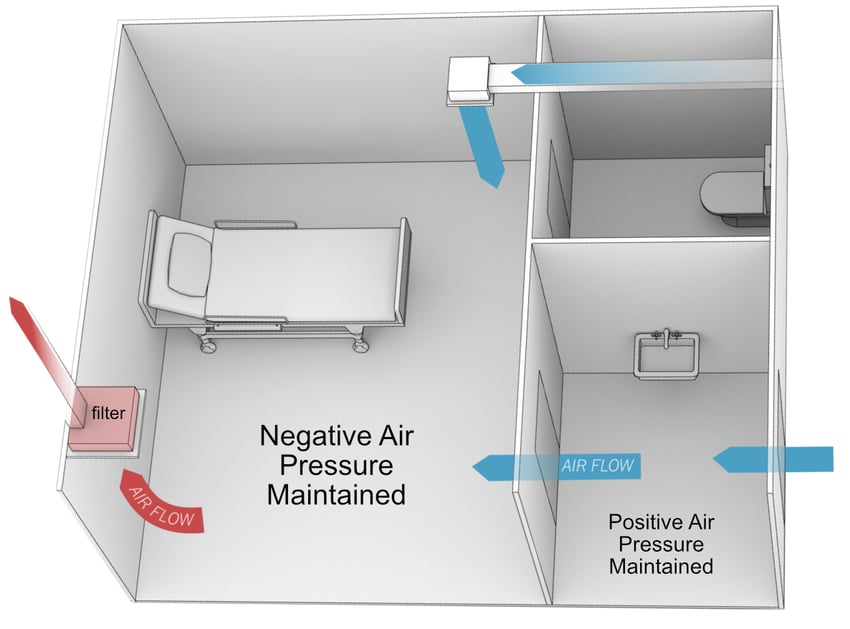 Best Pressure Monitoring Sensor
Now, you may be wondering, "do I need to replace pressure monitoring sensor systems in my facility?"
It is hard to say for certain if your sensors and system need to be replaced, reset, or are working well for you.
If something simply seems to be wrong with your sensors, it may be best to look up, "how to reset pressure sensor" of the brand that your facility has currently online to figure out how to fix the issue.
If you are feeling that your system is not working well for your facility — for example, it does not offer 24/7 reporting capabilities or the sensors themselves are confusing and hard to get a read on — it may be a good idea to begin looking into a replacement.
Finding the best pressure monitoring sensor can be a challenge because there are many different options available today and where one solution may not work for you, another option may work wonderfully.
While it can be challenging to find the best solution, there is a perfect solution for your facility out there.
To find it, you may want to focus on the features that you are looking for and make your decision based on those.

For example, if you are looking for a system that offers you easy 24/7 access to all of your features as well as 24/7 notifications via text, email, or phone, Sonicu can be a good option.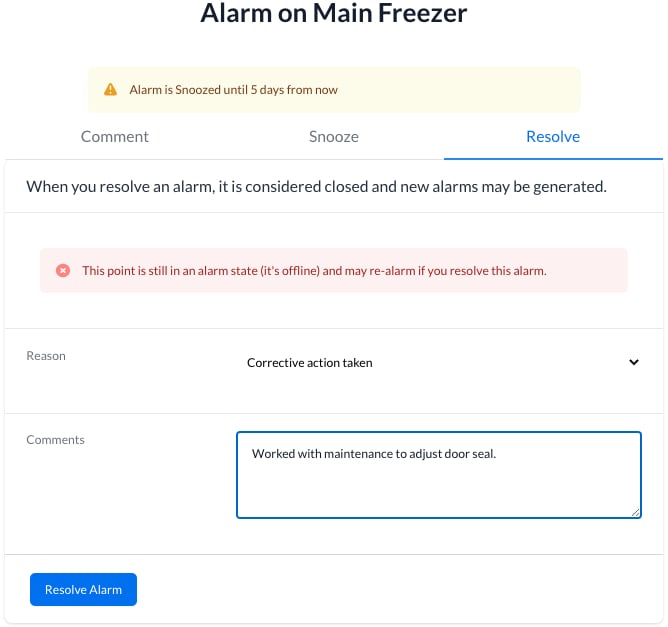 Pressure Monitoring System
With all of the different pressure monitoring systems available on the market today, it can be difficult to figure out which may be the best solution for your facility.
It may be that you simply need to do a pressure monitoring system reset if your systems are simply not reporting measurements correctly, or maybe you are noticing that the system you currently use is not working well for you and you are looking for a new system to replace it.
Cost may be a factor, and it is regularly one of the reasons Sonicu customers cite as their motivation to switch to our affordable solution.
Whatever your concern with your system is, you can likely find a solution online. Whether that is a new system to implement in your facility, how to reset your current one, or simply needing to know where to place your pressure sensors to be most effective.
In today's world, so much information is readily available and accessible with a simple Google search — for example, you could search "where are pressure sensors located" to ensure that your facility has them in the correct locations.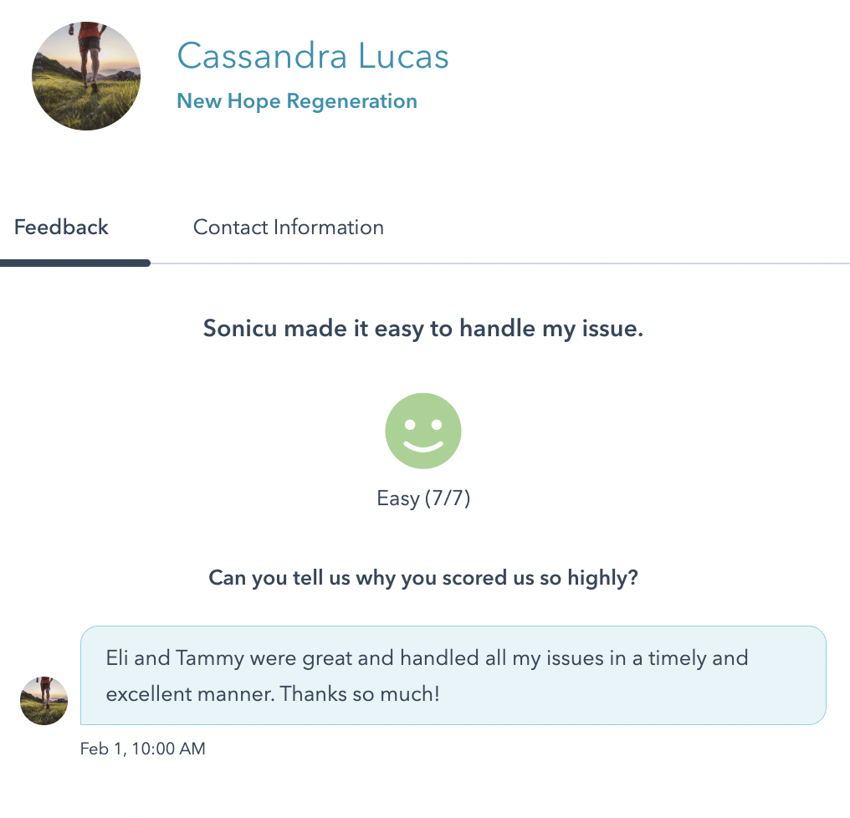 American-based Customer Support: Robust & Reliable High Touch Service
Software and technology is only as good as the people who stand behind it.
At Sonicu, that means our team of American-based customer success managers who are never more than a phone call away to help field and fix any service issues.
Our probes and sensors are placed in demanding frozen environments and our software literally sends billions bits of data monthly, meaning there's alway the potential for a hiccup on either the hardware or software.
We are committed to fielding every customer service request promptly and addressing our customer's concerns promptly and professionally.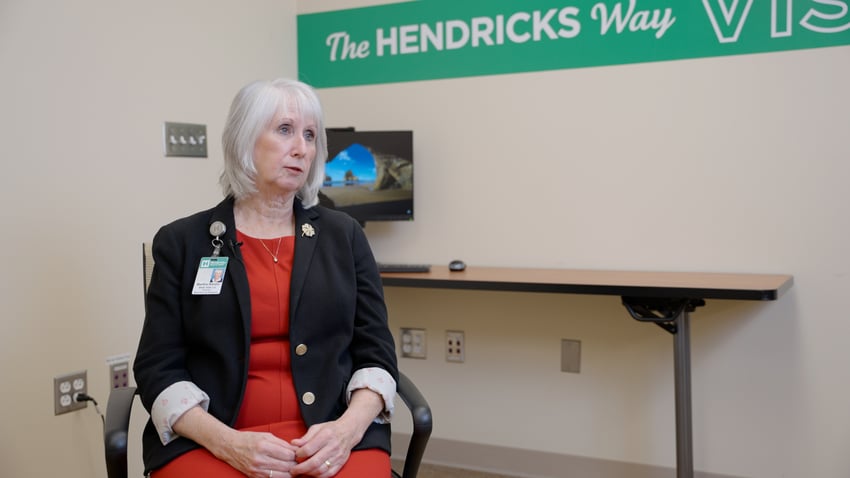 "I like to say that every refrigerator or freezer is like a car in that they all behave a bit differently,
and then every now and then you just get a bad boy who doesn't want to perform as we need it to,"
Martha Rardin, Director, Nutrition and Dietetics, Hendricks Regional Hospital.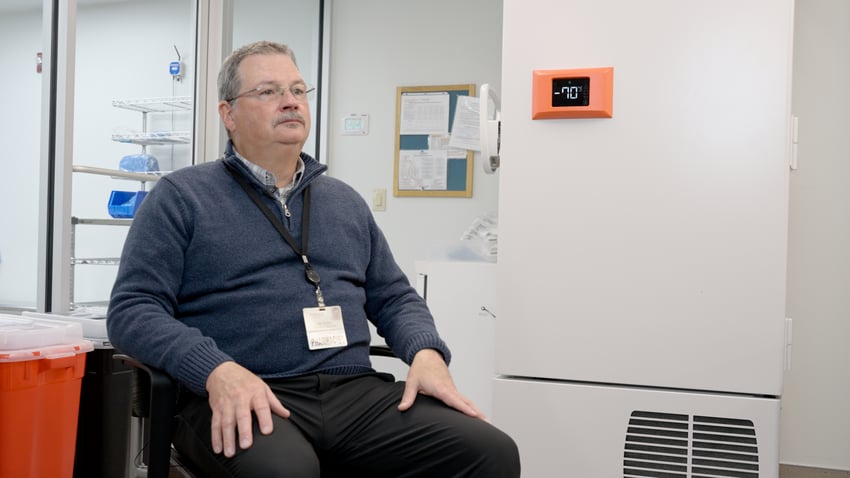 "Sonicu has been a powerful tool to identify which units are behaving out of spec and get our team
to fix them before we have a serious issue."
Tim Livesay, Director, Hancock Regional Hospital Pharmacy Director


Other Room Pressure and Condition Monitoring Resources