Differential Air Pressure Solutions
If you're looking for a differential air pressure solution that helps your team eliminate manual logging, improve compliance readiness and protect all your sensitive assets, you've arrived at the right place.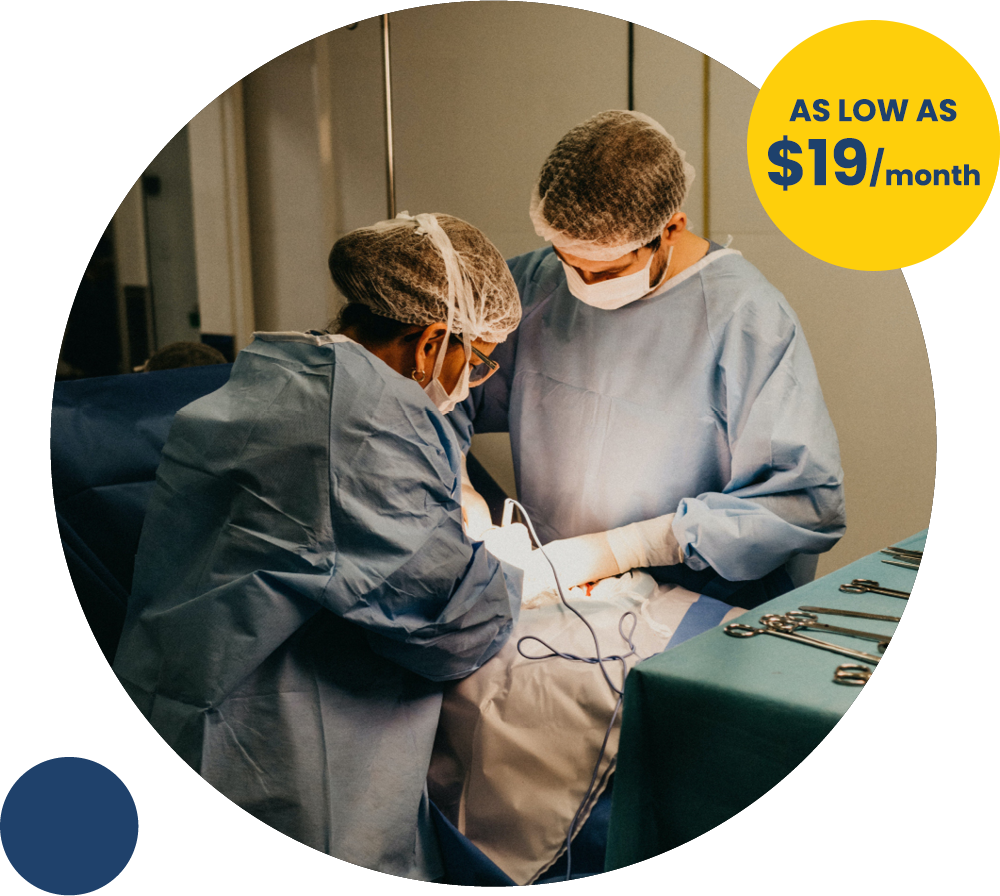 Let us help you evaluate your needs!
Safety:

Alerts to protect asset

Compliance:

Automated reports

Efficiency:

Reduced Manual Logging




And what makes us different?
Lifetime Warranty: Never buy hardware again!
Unlimited Users: Scale across your entire org
Connectivity Flexibility: Wi-Fi, Cellular or Data Hub

Phone call alarms:

Alerts won't get ignored
Mobile App: 500 Freezers in your pocket



All American made and supported!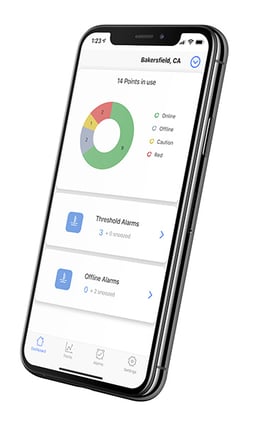 See What Customers Say About Sonicu
Asset Protection. Compliance Automation. And Reduced Manual Processes.

Sonicu serves thousands of professionals at hundreds of organizations across North America by improving how they monitor and manage their most sensitive assets and environments.


Professionals from healthcare, life science, laboratory and cold chain facility management turn to Sonicu to help them improve the way they do business. Any condition, any environment, any challenge.
The finest names in healthcare turn to Sonicu to improve safety, compliance readiness and staff efficiency.
Differential Air Pressure Solutions

Having devices to monitor and alert for differential air pressure is vital for industries impacted by small changes in pressure and environmental conditions.

Healthcare, pharmaceutical, food, or life science businesses benefit from advanced solutions to monitor pressure differences and avoid contamination.

Even the slightest change in pressure can negatively impact a work environment and lead to pollutants and cross-contamination. Without differential air pressure solutions, organizations handling materials sensitive to their surrounding environment are at risk of several issues.

Some businesses may choose a digital air pressure sensor to monitor environmental conditions in the workplace accurately. However, multiple variables come with selecting an air pressure sensor.

You may have an idea of the general features that your air pressure sensor should have, such as the sensor being digital.

As you browse your options, you should ensure that you only look for a wireless air pressure sensor.
Wireless sensors allow you to monitor your workplace's environmental conditions no matter where you are, provided that you have a connection to access alerts and reports digitally.

Additionally, you will want to consider some features of an air pressure sensor. Some of the important characteristics to consider include:

Price
Reviews
Durability
Customer Support
And ease of installation and use
Arduino will likely appear as one of your top options.

Given the popularity of Arduino's software, finding solutions through its platform may work perfectly for you.

However, it would be best to consider your options before making a final decision. Your business has unique needs and reasons for environmental monitoring.

Ideally, you will find a solution that covers all bases for environmental monitoring, from air pressure to sound to temperature.

Providers like Sonicu are an ideal solution to improve your company's monitoring process and ensure accurate logs and reports.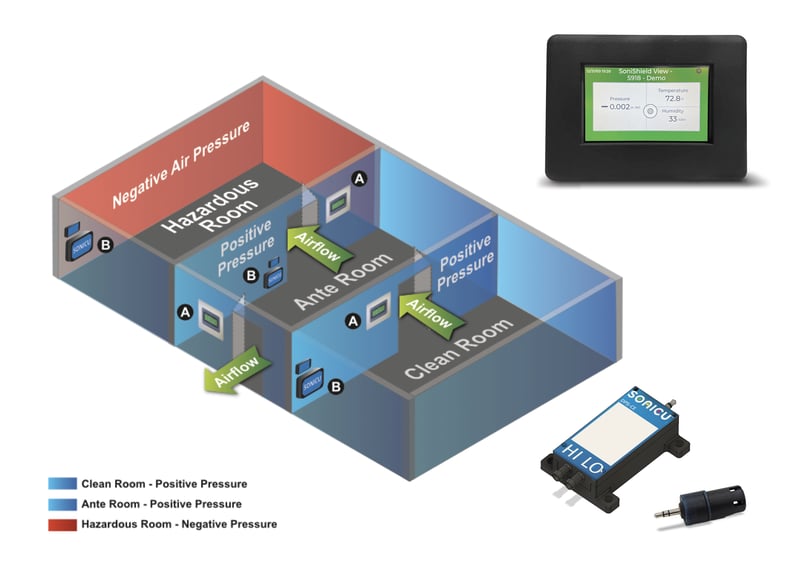 Types Of Pressure Sensors
Monitoring environmental conditions in the workplace is crucial for anyone operating in healthcare, pharmaceutical, food, or life science businesses.

While you may know how crucial it is to maintain steady environmental conditions, you must also learn about the available solutions and sensors.

For instance, your business may use different types of pressure sensors.

The first type of sensor to be aware of is the strain gauge pressure transducer.

This transducer is vital to measure differential pressures and identify any errors or displacements in pressure.

The other type of sensor you will likely hear about is the piezoelectric pressure sensor. This sensor can convert changes in environmental conditions, such as pressure and temperature, into electrical charges.

These sensors measure dynamic pressure, while the strain gauge pressure transducer measures dynamic and static pressure. Both pressure sensors have advantages and disadvantages for businesses.

Your business may consider investing in both types of sensors depending on your team's needs. Again, it is essential to avoid investing in a solution without understanding all of the features and benefits it has to offer.

Sonicu is unique because of its advanced combination of sensors and devices to monitor environmental conditions while alerting, logging, and reporting any issues.



Air Pressure Sensor Analog Output
As you continue learning about the benefits of using a digital pressure sensor, you will likely come across various sources mentioning analog output.

Analog sensors are crucial to monitoring the air pressure in your workplace and tracking any problematic shifts in environmental conditions.

An analog pressure sensor measures external factors in its environment, making it a significant aspect of any air differential pressure sensor.

You must familiarize yourself with the 4-20mA air pressure sensor/analog output to ensure that your business has adequate environmental conditions.

The 4-20mA provides valuable insights into the differential air pressure in your work environment.

Additionally, you will benefit from a digital pressure switch with relay output. These sensors are used in businesses to control, monitor, and activate alarms.

Relay output sensors are necessary because they allow businesses to identify air pressure conditions if something is wrong. Sonicu uses both digital and analog pressure sensors.

Arduino is a valuable source to access more information about analog pressure sensors for your organization.

Suppose you are seeking actionable solutions to your struggles to monitor air pressure manually.

In that case, you may consider using Sonicu's various devices to track temperature, room conditions, sound, differential air pressure, and many other environmental conditions.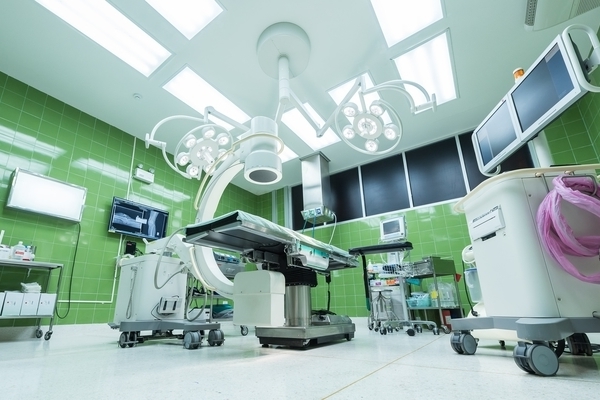 Air Pressure Sensor HVAC
If you work for a business where maintaining steady environmental conditions is crucial, you must consider your options for effective HVAC systems.

You will benefit from a heating, ventilation, and air conditioning system, also known as an HVAC sensor, and these sensors are essential to accurate and consistent business monitoring.

Along with the options mentioned above for monitoring solutions, a different type of air pressure sensor, HVAC, is often used by industries where measuring differential pressure is necessary.

There are different types of sensors used in HVAC systems.

For example, your business may need an effective static pressure sensor. HVAC systems come in handy for this purpose, as they help maintain a safe and consistent environment.

Your business will also benefit from a differential pressure sensor/HVAC system to improve your workflow.

Sonicu has extensive resources for any business looking for an air differential pressure switch.

How it works is that Sonicu's room pressure monitoring devices monitor various HVAC systems in your organization.

Furthermore, Sonicu's software allows organizations to track and evaluate air pressure and flow to track and predict the overall efficacy of their HVAC systems.

Sonicu provides businesses with assets to avoid containment from differential air pressure and monitor commercial HVAC systems.

Sonicu ensures a safe environment for anyone on your organization's premises and allows you to monitor air pressure from anywhere.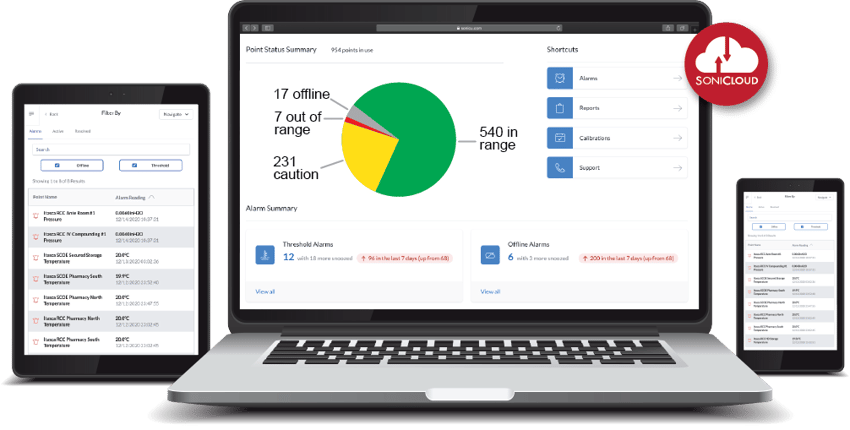 Air Pressure Sensor Arduino
Numerous pressure sensor projects and systems are available to businesses seeking solutions to their current monitoring issues.

For example, many organizations use the Arduino high-pressure sensor to track any issues in air pressure and avoid minor errors that may snowball into something worse.

Your organization might also benefit from building an Arduino pressure sensor 10 bar. Bars are units of measurement for pressure, meaning that Arduino's sensor can measure pressure up to 10 bars.

If your organization wants to measure environmental conditions like air pressure, you must find a 100 PSI pressure sensor.

Arduino and other sensors measure pressure in PSI units, which is essential to any effective air pressure sensor. Arduino is not the only option for air pressure sensor providers.

Companies that select Arduino as their provider must set up their system with an air pressure sensor Arduino code.

For example, companies looking for an analog pressure sensor with Arduino may come across the MPX10dp, which you can configure to your needs with Arduino's code.

While Arduino is a valuable software solution to healthcare, pharmaceutical, food, or life science companies, other providers offer solutions with immense value.

Sonicu provides businesses with automated, remote monitoring systems to ensure that environmental conditions are consistent and accurate.

Companies struggling to find the right differential air pressure solution should consider looking to Sonicu's advanced monitoring sensors and devices
Air Pressure Sensors
Air pressure sensors offer essential solutions to companies seeking new ways to digitally monitor environmental conditions in the workplace.

There are various aspects to understand about air pressure sensors.

For example, you should familiarize yourself with the air pressure sensor switch, a device consisting of an electrical switch and transducer.

A room air pressure sensor is necessary for any business that stores valuable materials and assets that will perish without proper environmental conditions.

Whether these materials are foods, vaccines, or medicines, you can only protect them if you have the correct air pressure solutions.

Even small changes in pressure might cause your organization massive damage, making recovery difficult.

A low air pressure sensor is vital to monitoring any significant drops in air pressure that may spell trouble. For storing sensitive items and resources at your workplace, having concrete solutions to sustain environmental conditions is essential.

Once you understand the importance of air pressure sensors, you might question how to choose a suitable sensor for your business.

Remember that all businesses will have unique needs for their sensors, and one business's solution might not be the right solution for your business. Conducting thorough research on different providers is essential.

Looking into providers like Sonicu will show you comprehensive monitoring solutions and broaden your perspective on the importance of monitoring environmental conditions.
Air Pressure Sensor Module
A comprehensive air pressure sensor module is vital to the success of your company's monitoring solutions.

Having a differential air pressure sensor allows you to track reports about the environmental conditions in your workplace, meaning that you can prevent disaster before it happens.

Solving issues in your workplace's environmental conditions is vital to maintaining business and keeping everyone safe and protected.

When your business is protected and healthy, you will find that you and your team thrive, making your workload easier to handle and removing any shadow of doubt about your environmental conditions.

Providers like Sonicu are essential because they can identify issues such as bad barometric pressure symptoms.

Sonicu helps identify symptoms of a bad barometric pressure sensor.

Sonicu offers smart IoT monitoring solutions that help companies understand how to fix a barometric pressure sensor should issues arise.

Sonicu will also help your team determine your organization's barometric pressure sensor location to begin monitoring air pressure conditions.

Additionally, Sonicu will provide companies value in its air pressure sensor switch.

This switch is essential for businesses seeking devices to control electrical systems and changes in differential pressure.

With Sonicu, your organization can take monitoring solutions into its own hands and consistently track metrics that matter.
Maintaining consistent environmental conditions and monitoring problematic air pressure changes are crucial to your company's overall success and well-being.
American-based Customer Support: Robust & Reliable High Touch Service
Software and technology is only as good as the people who stand behind it.
At Sonicu, that means our team of American-based customer success managers who are never more than a phone call away to help field and fix any service issues.
Our probes and sensors are placed in demanding frozen environments and our software literally sends billions bits of data monthly, meaning there's alway the potential for a hiccup on either the hardware or software.
We are committed to fielding every customer service request promptly and addressing our customer's concerns promptly and professionally.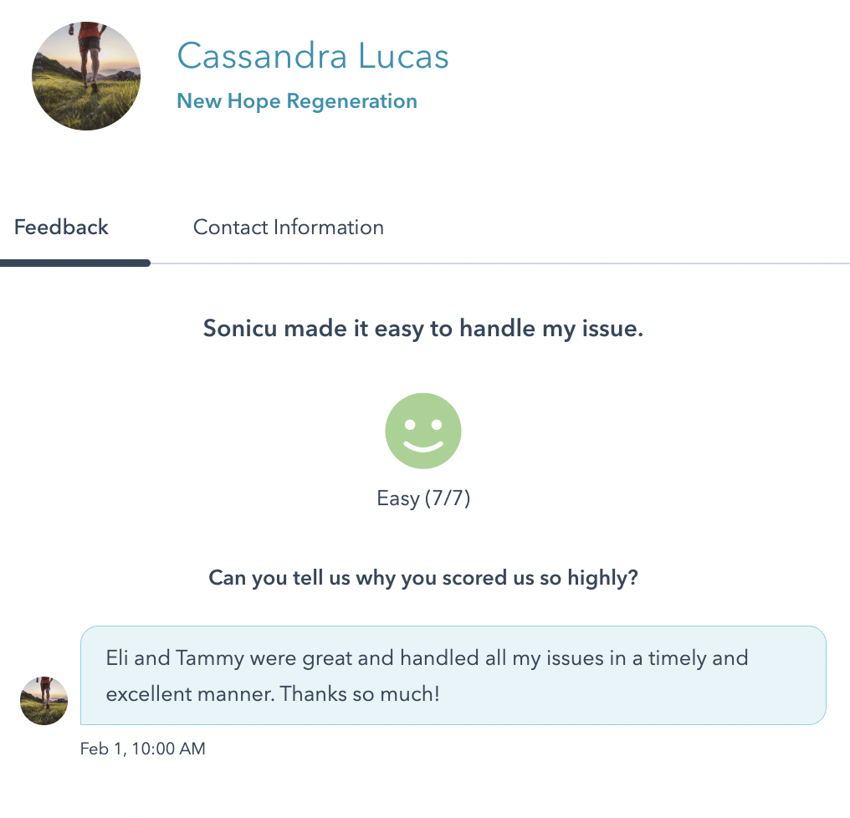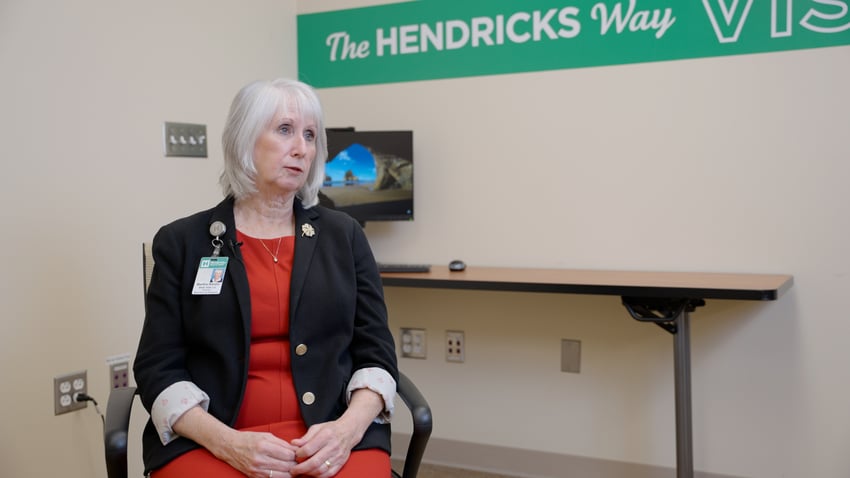 "I like to say that every refrigerator or freezer is like a car in that they all behave a bit differently,
and then every now and then you just get a bad boy who doesn't want to perform as we need it to,"
Martha Rardin, Director, Nutrition and Dietetics, Hendricks Regional Hospital.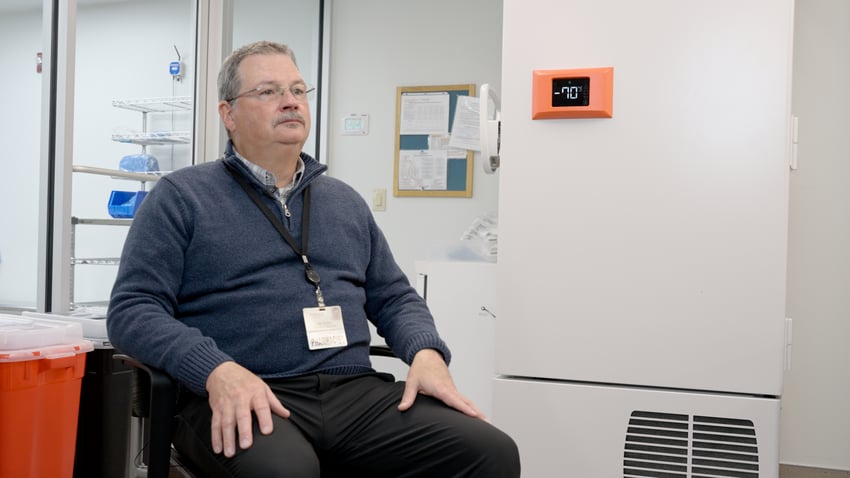 "Sonicu has been a powerful tool to identify which units are behaving out of spec and get our team
to fix them before we have a serious issue."
Tim Livesay, Director, Hancock Regional Hospital Pharmacy Director
Other Room Pressure and Condition Monitoring Resources